Happy Monday! Today was one of those afternoons where I just couldn't resist the temptation of a third cup of coffee. Usually, I'm pretty good at sticking to my two-cup limit, but today I needed that warm, comforting drink to help me power through the rest of the day.
I have 30 minutes before Bugs wakes up, which allows me to focus on this recap blog. Even though I should be preparing the house for our family's visit this weekend, I work best under pressure and tend to procrastinate until the deadline.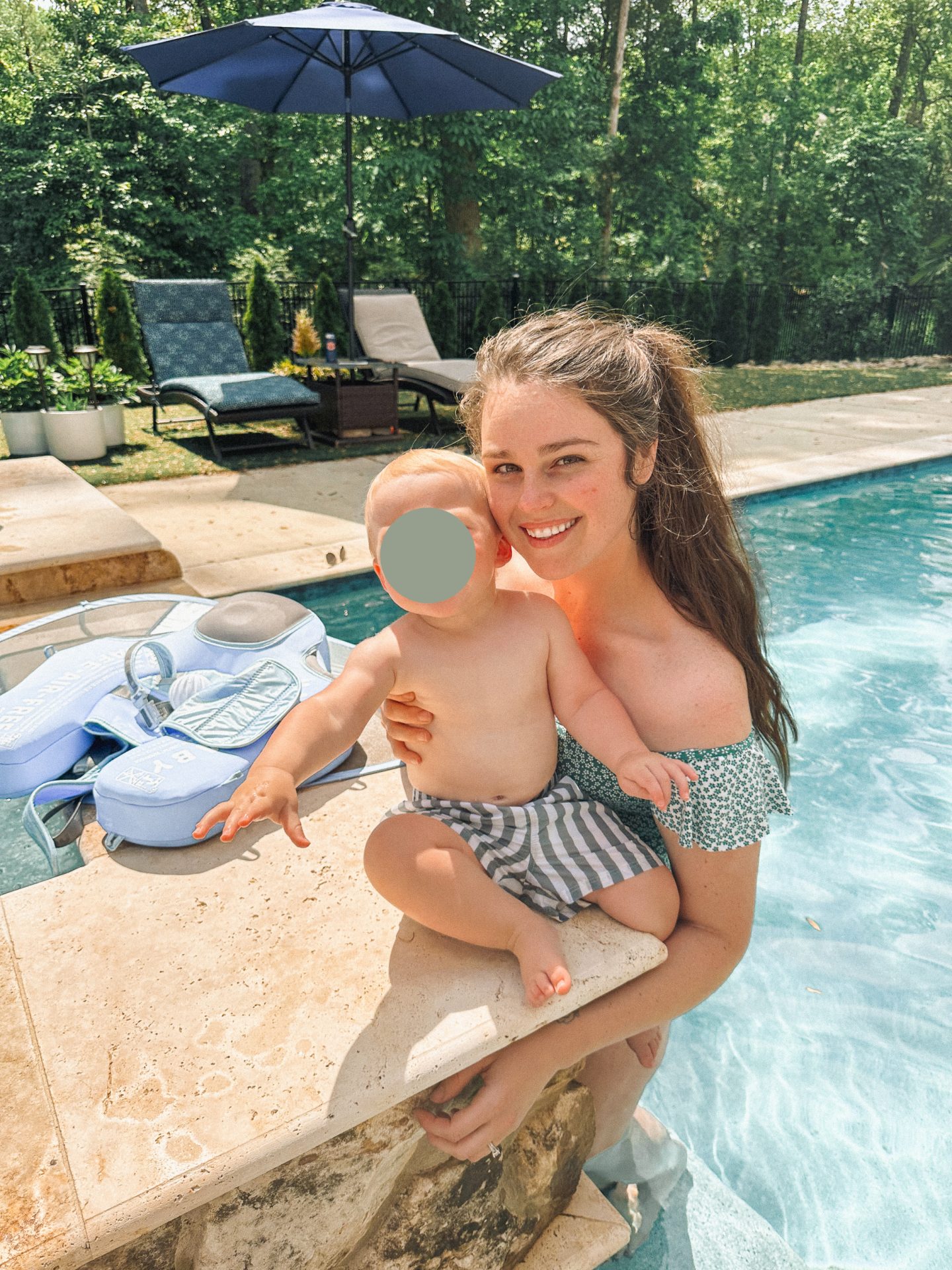 A few Fridays ago, we met up with one of my good friends who has a boy around Bug's age for an afternoon by the pool. Even though it's chilly this week, I'm excited that our neighborhood pool has officially opened up. I look forward to early morning swims and coffee by the pool since Bugs loves the water. 

On Saturday morning, after our Costco run, we went to Sunflour Baking Co for lunch.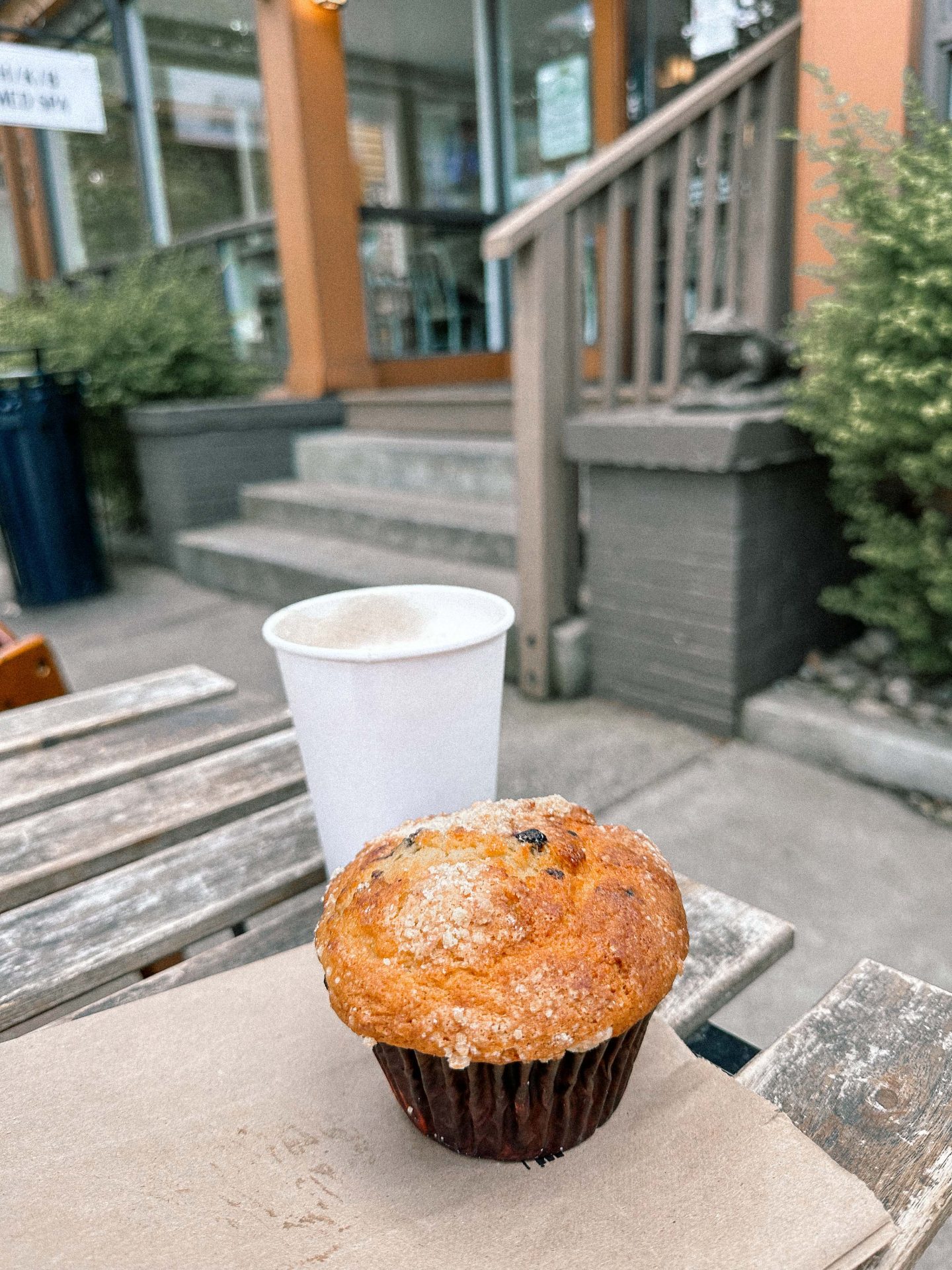 I ordered an oat milk cappuccino and a blueberry muffin!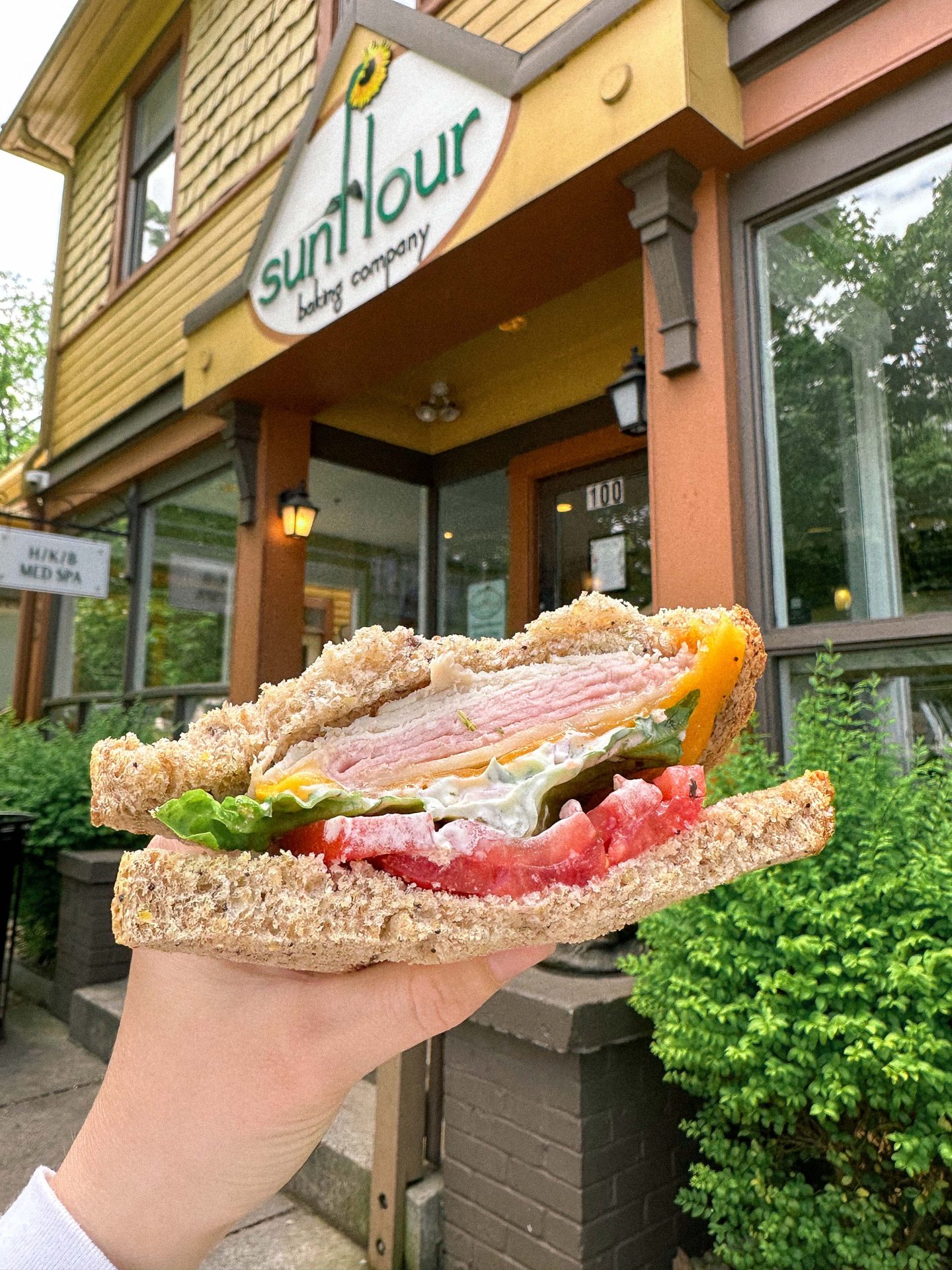 Kyle and I split a club sandwich on multigrain bread and ordered a grilled cheese for Buggy.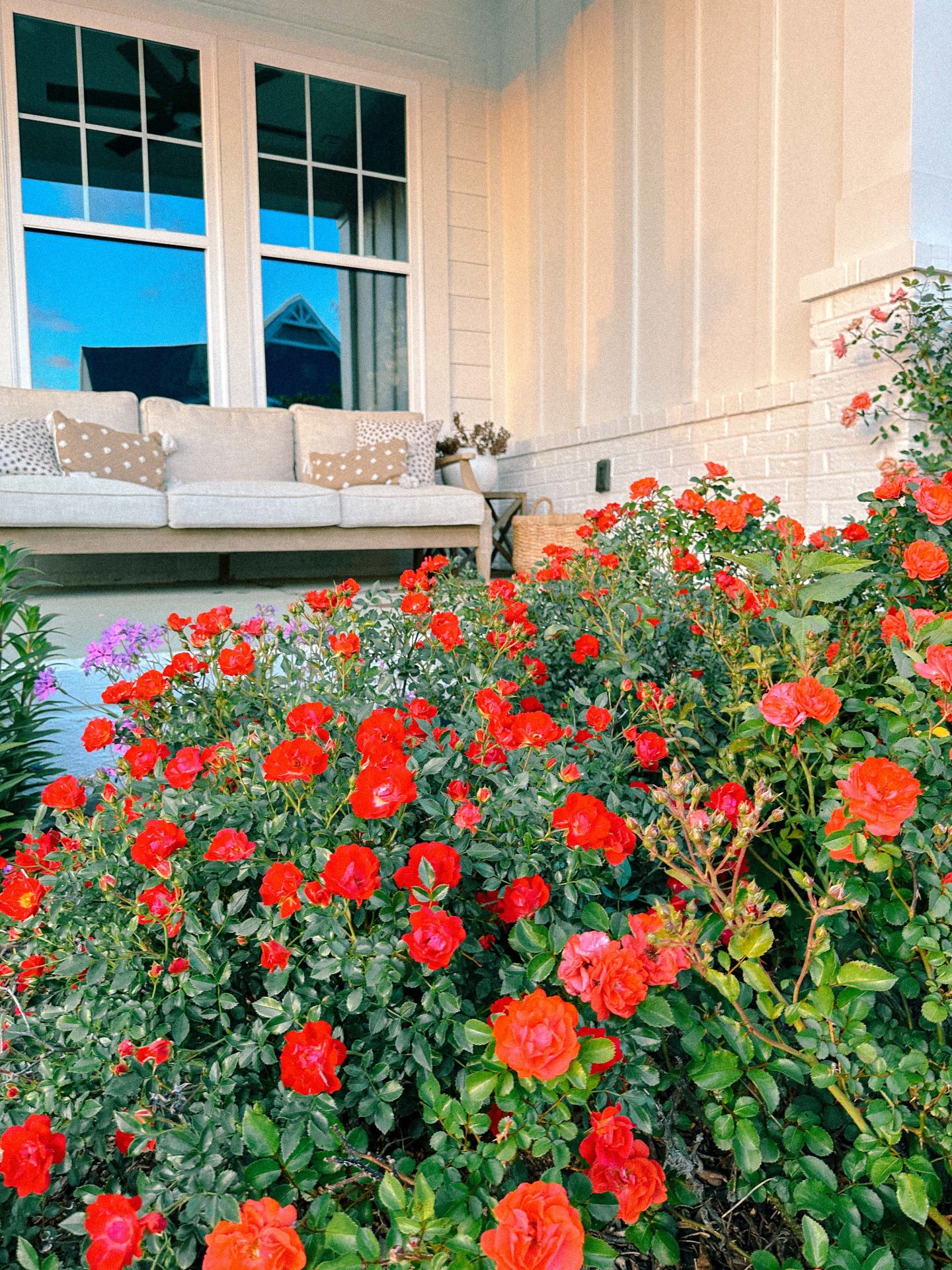 I still haven't potted my plants this year or added much to the garden, but look at the roses! I'm taking a little break from adding flowers this year since I wanted to focus on my backyard vegetable garden, which is thriving!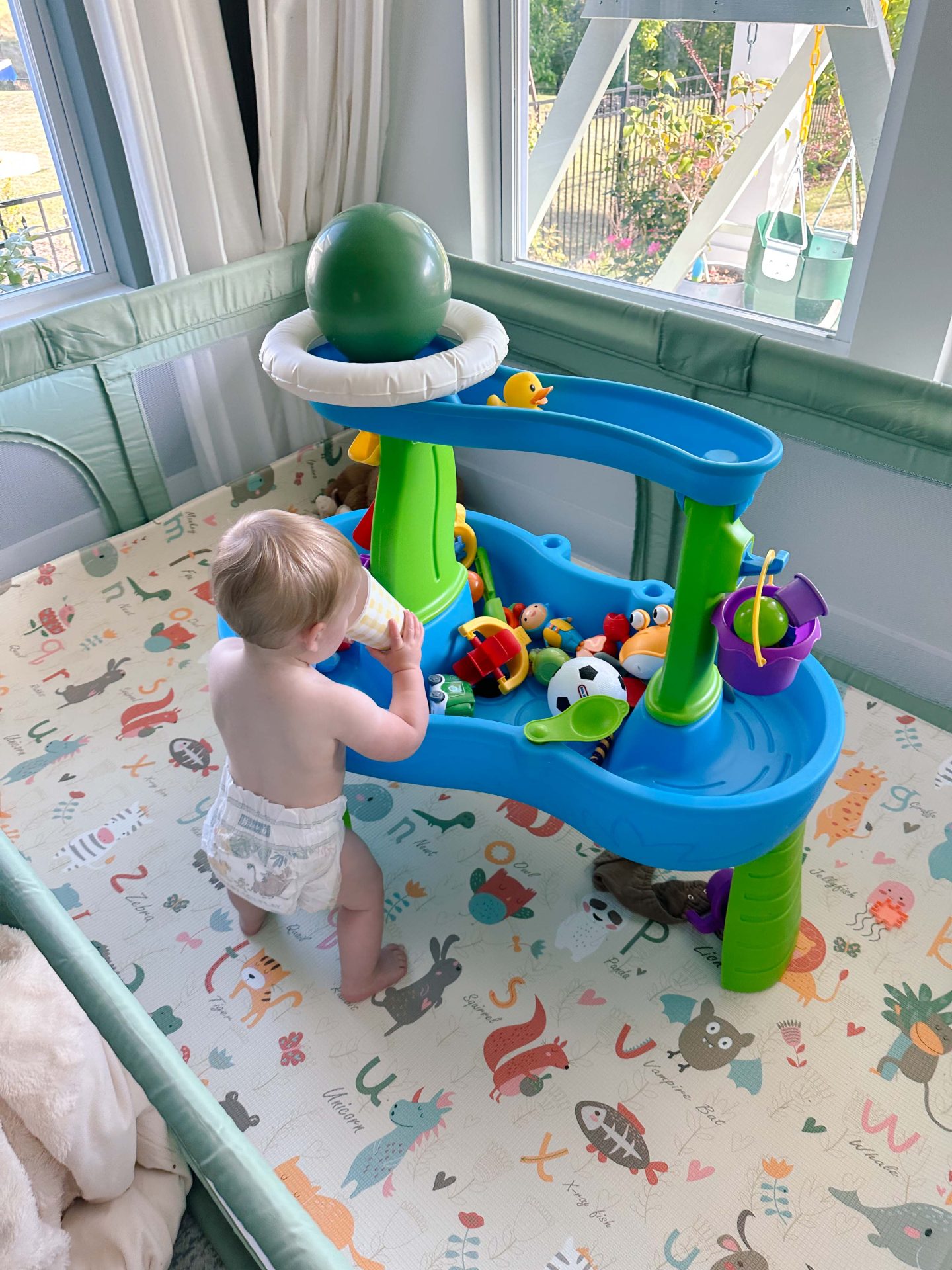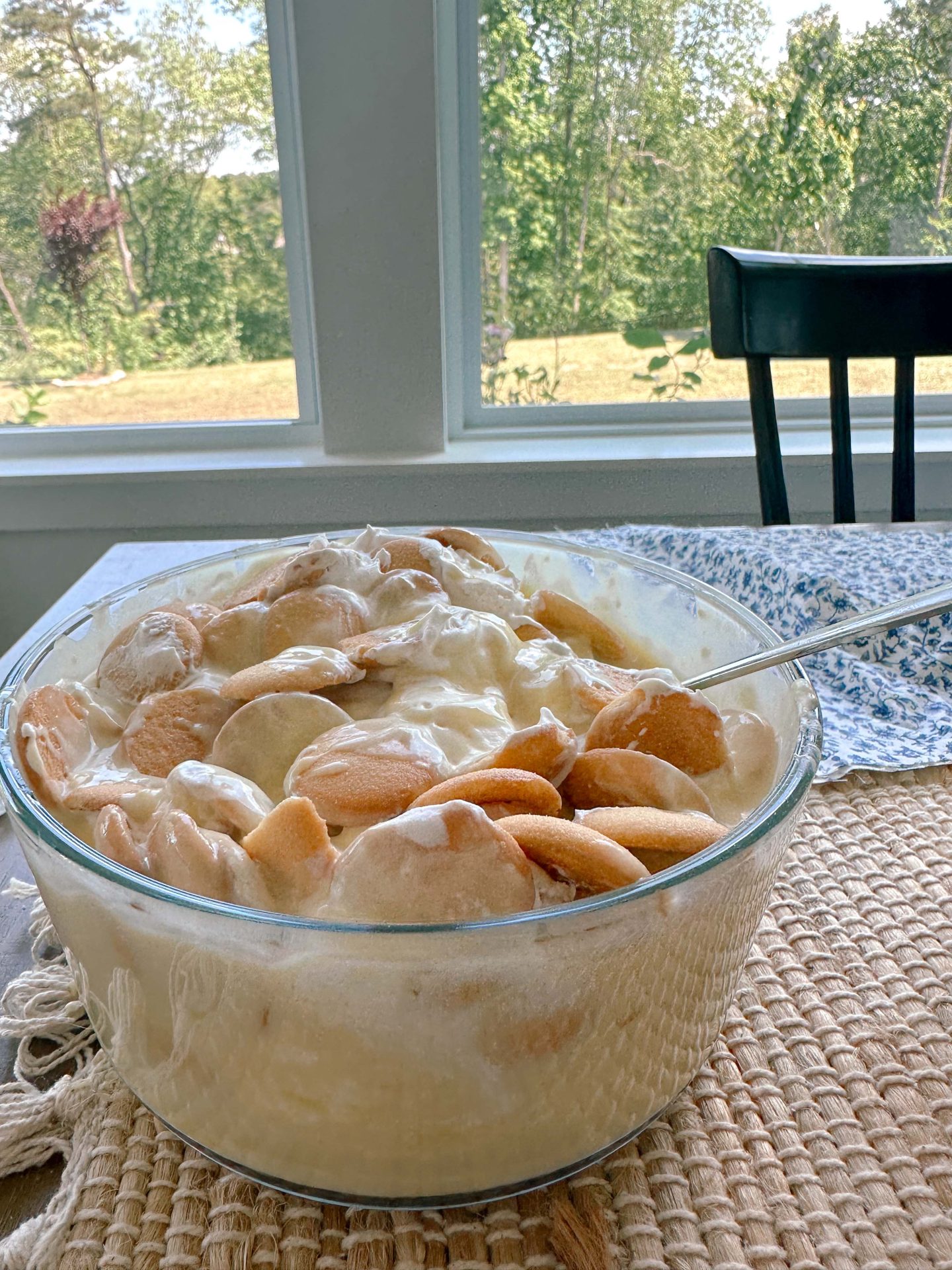 Kyle's mom got Bugs a water table for his birthday, and we put it in his playpen since we had days of rain, and it's been a hit! I'm thinking we need one just for the playpen. 
On Saturday afternoon, I made a light version of banana cream pudding, which was so good.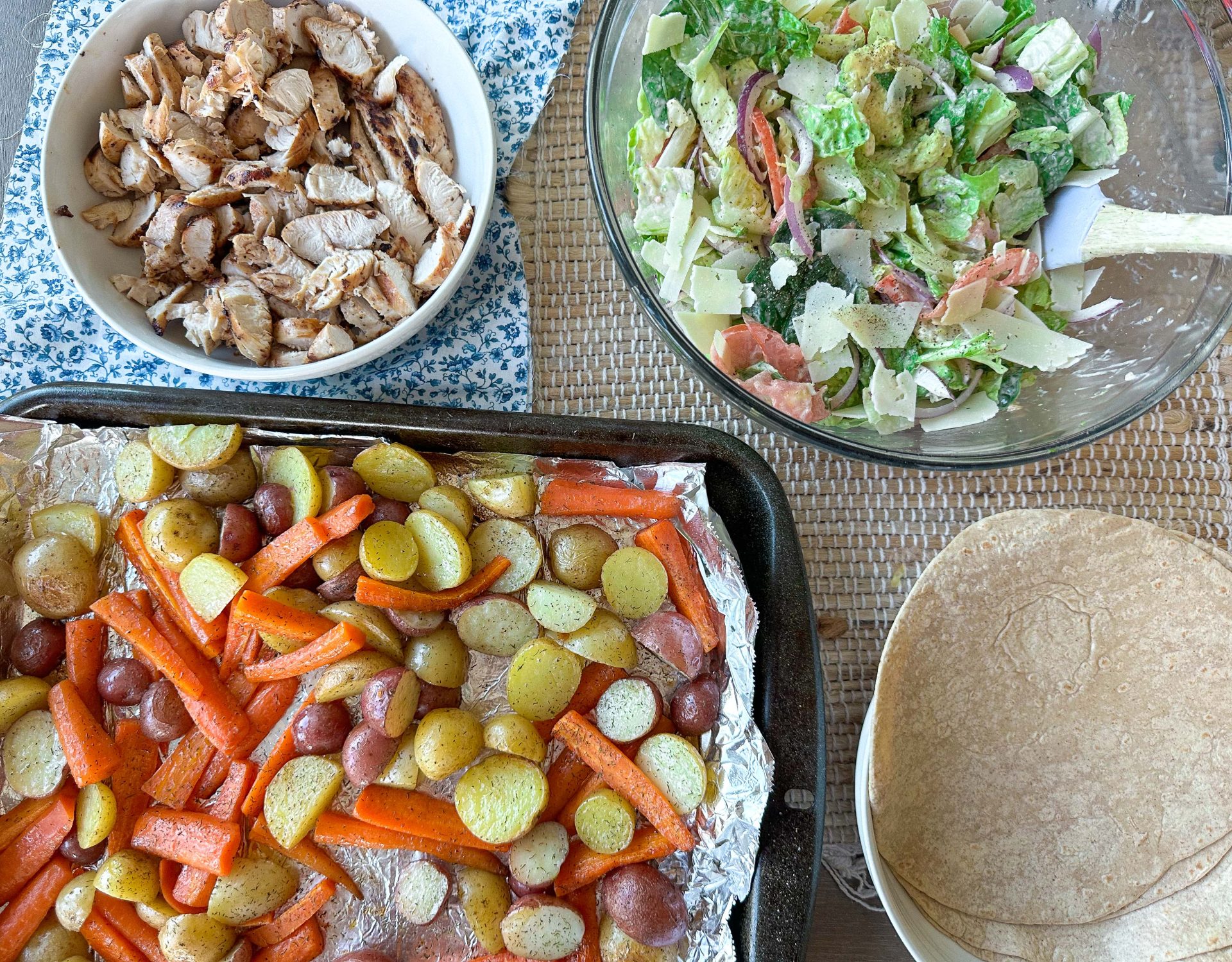 We had roasted vegetables, grilled chicken Caesar salad wraps, and blueberry mint Kombucha on Sunday night.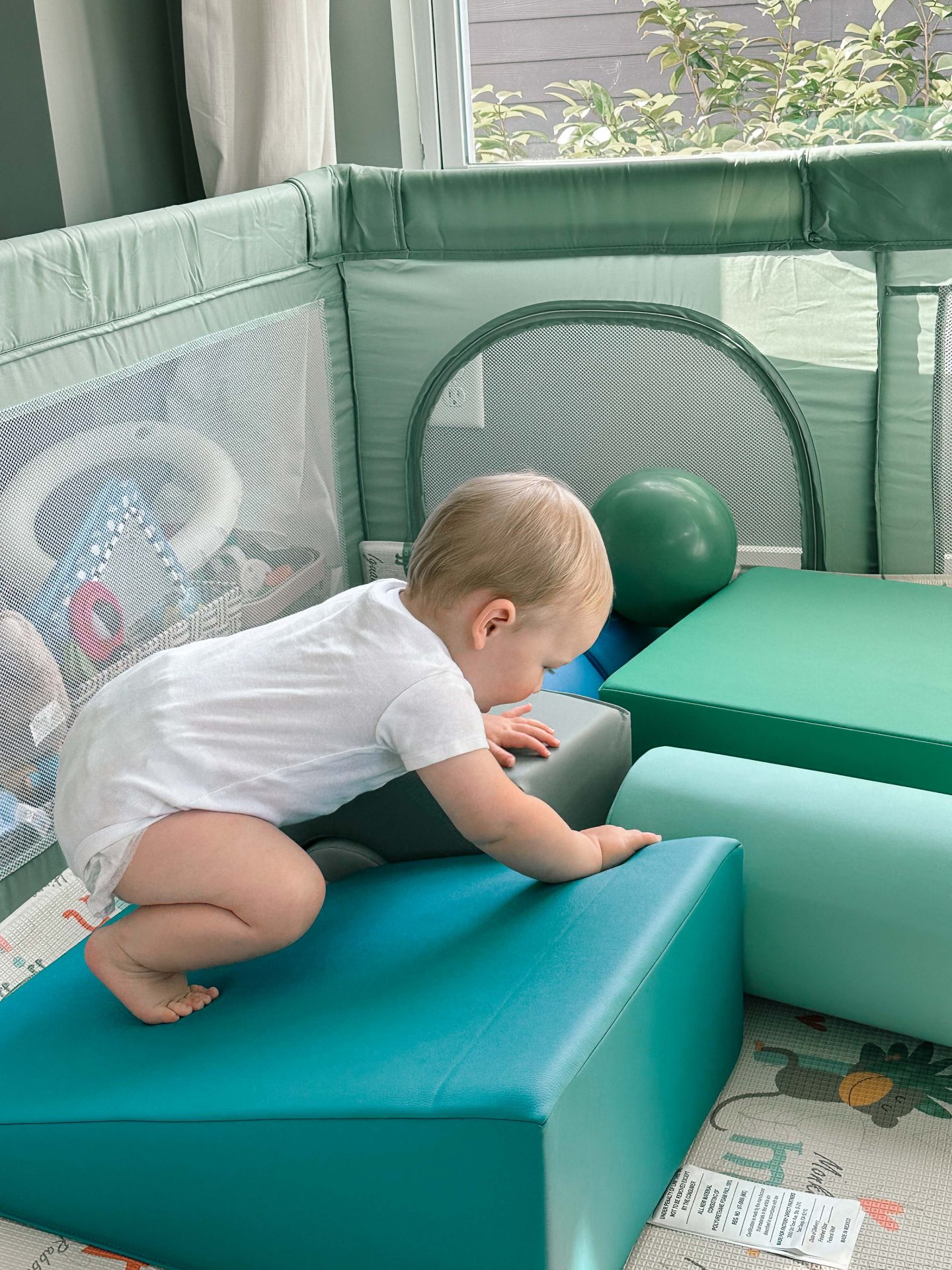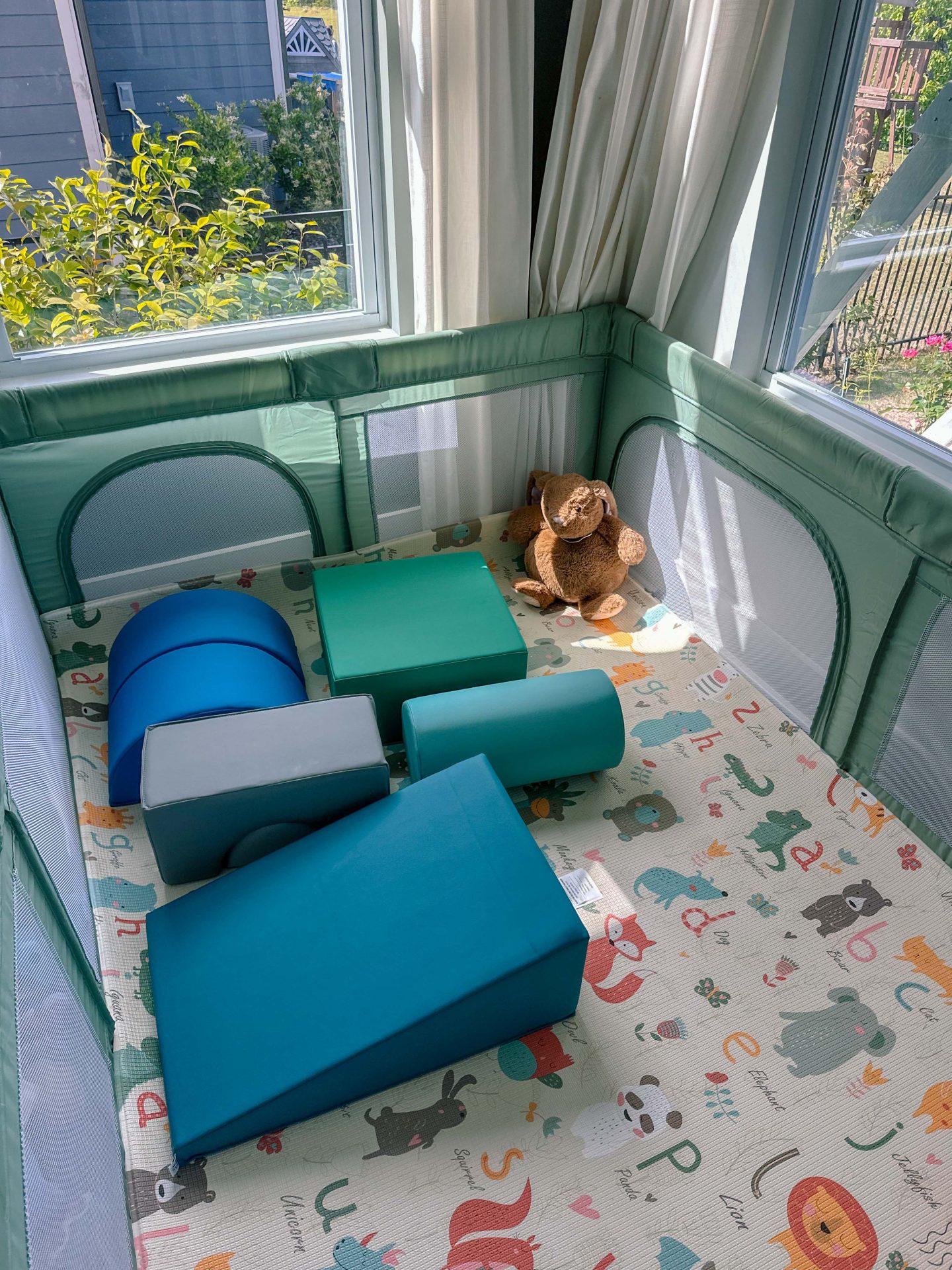 I bought these fun climbing shapes on Amazon! HE LOVES THEM, and swapping out the toys I keep in his playpen has been super helpful for keeping him entertained at home.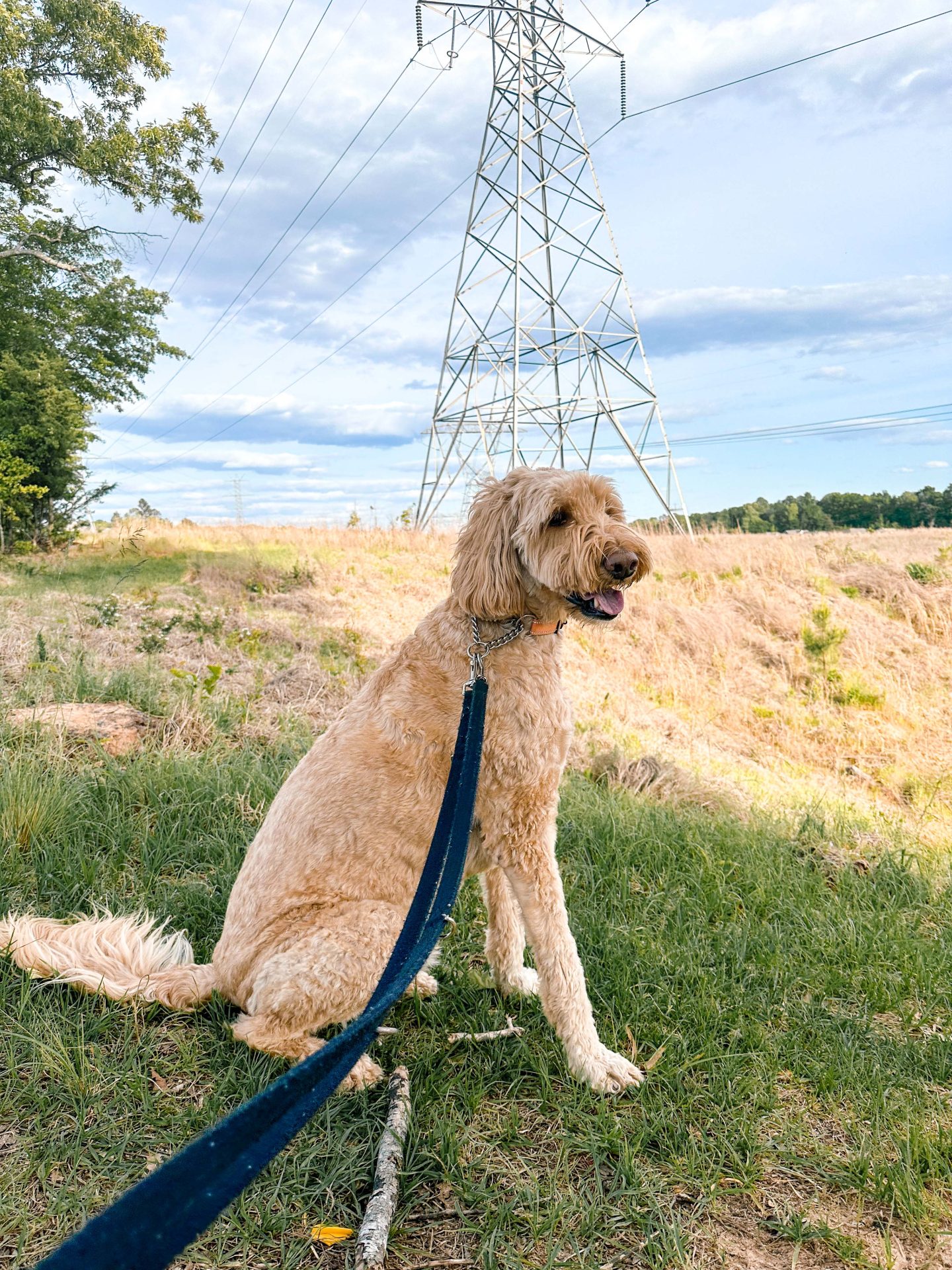 We went on a super long walk on Sunday evening!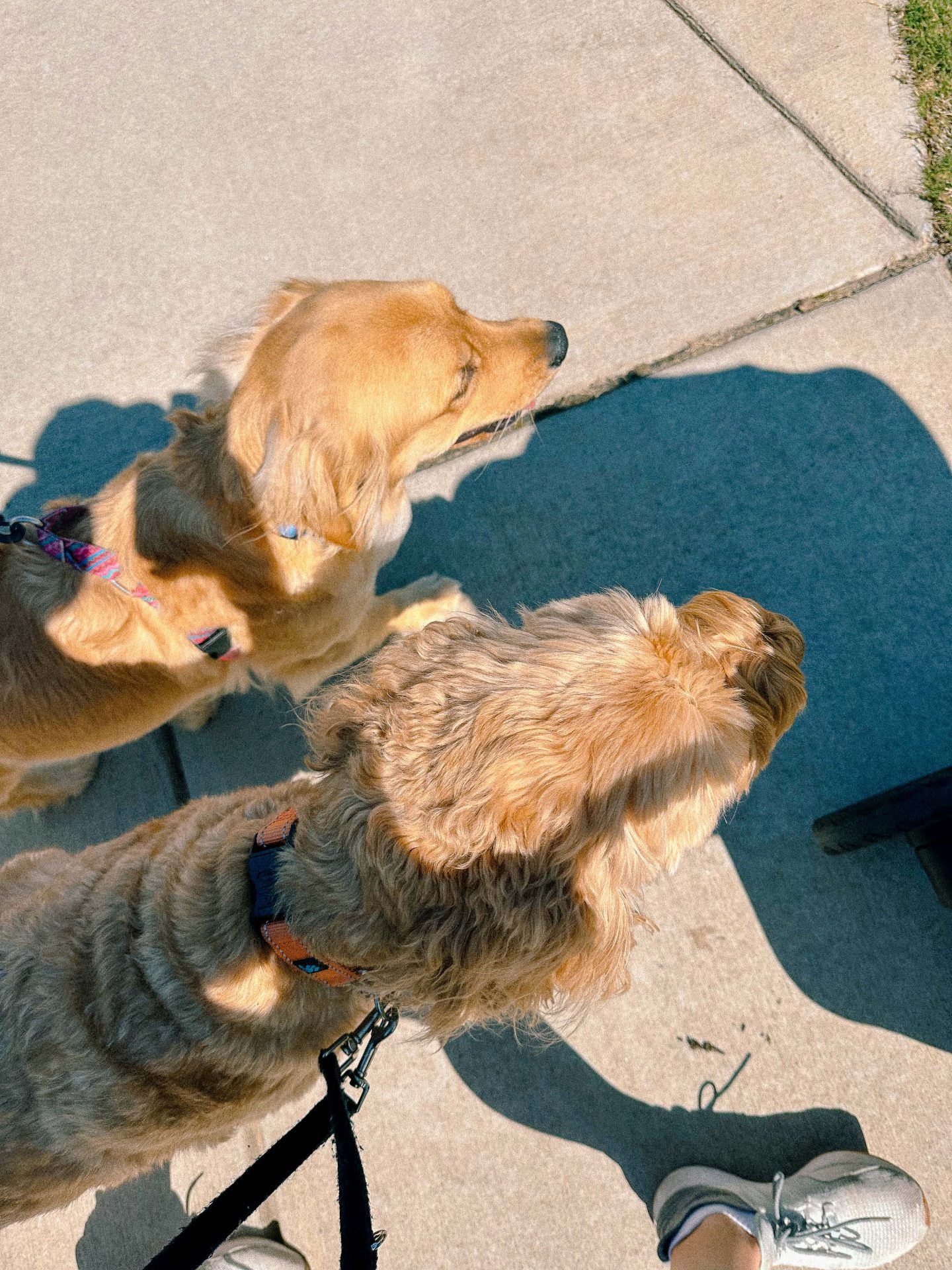 We met up with Lulu and Sam on Monday morning for another long walk! It's so nice to have a walking buddy a few days a week! It keeps me motivated to keep moving.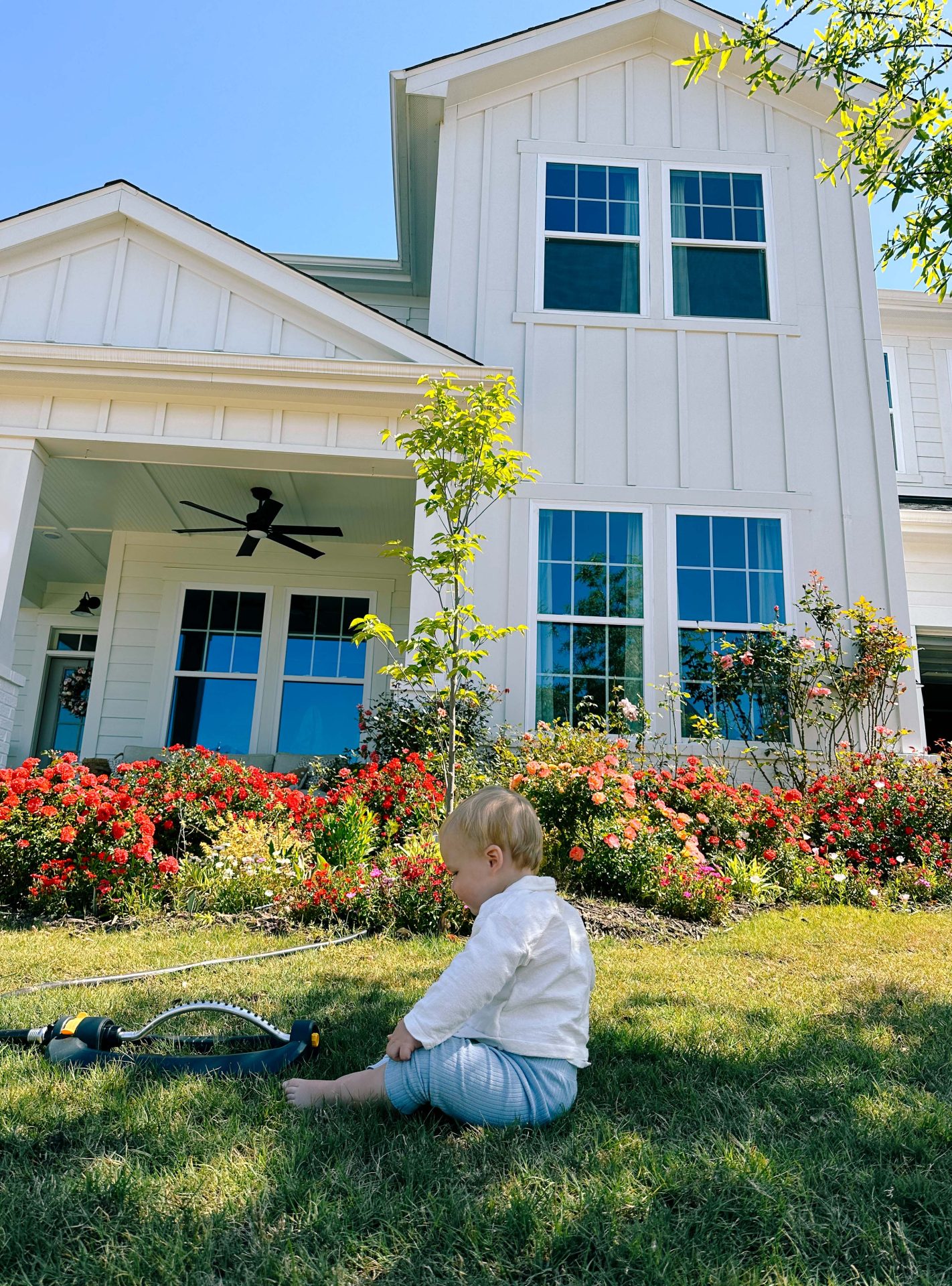 We love the sprinkler!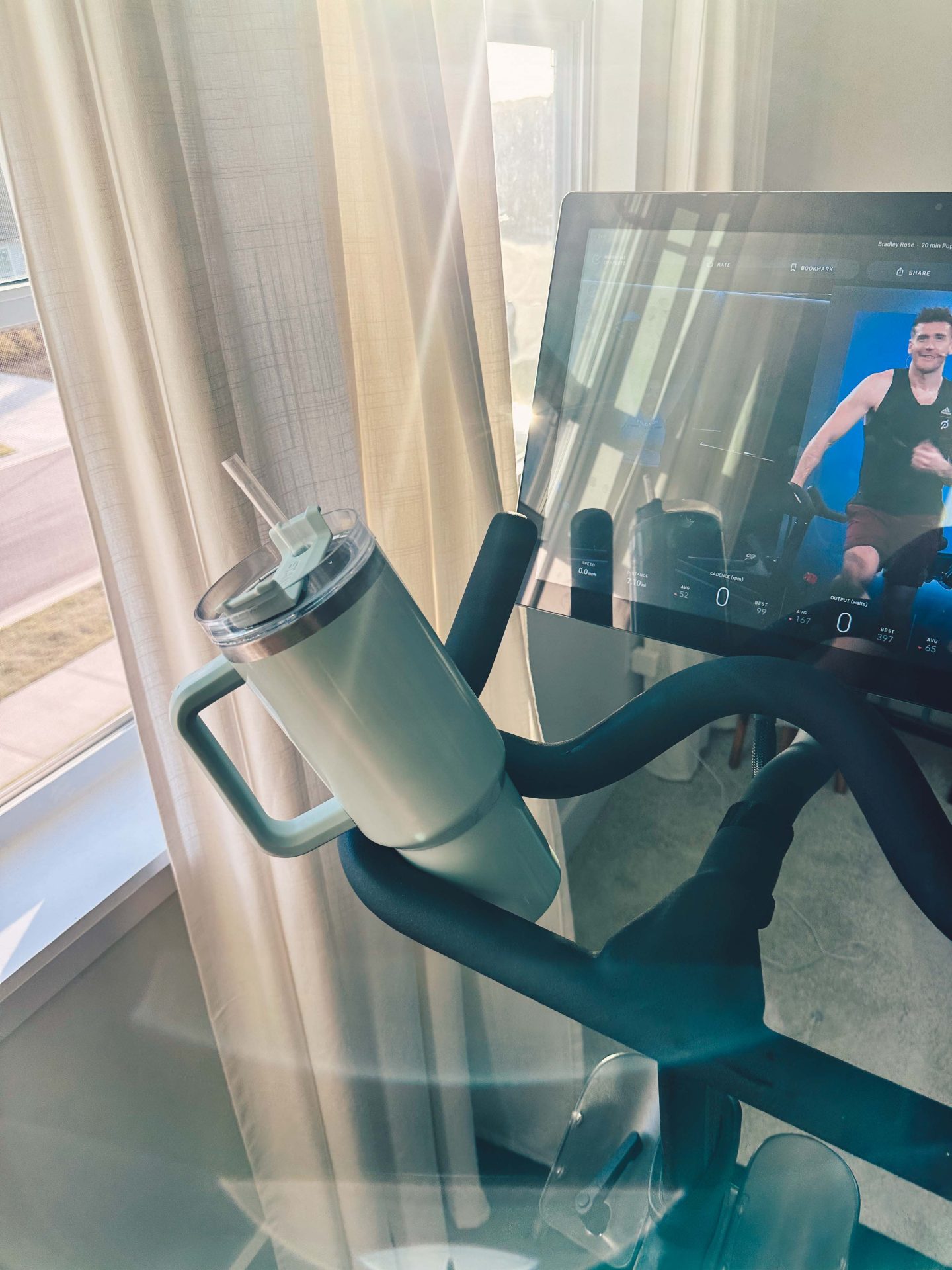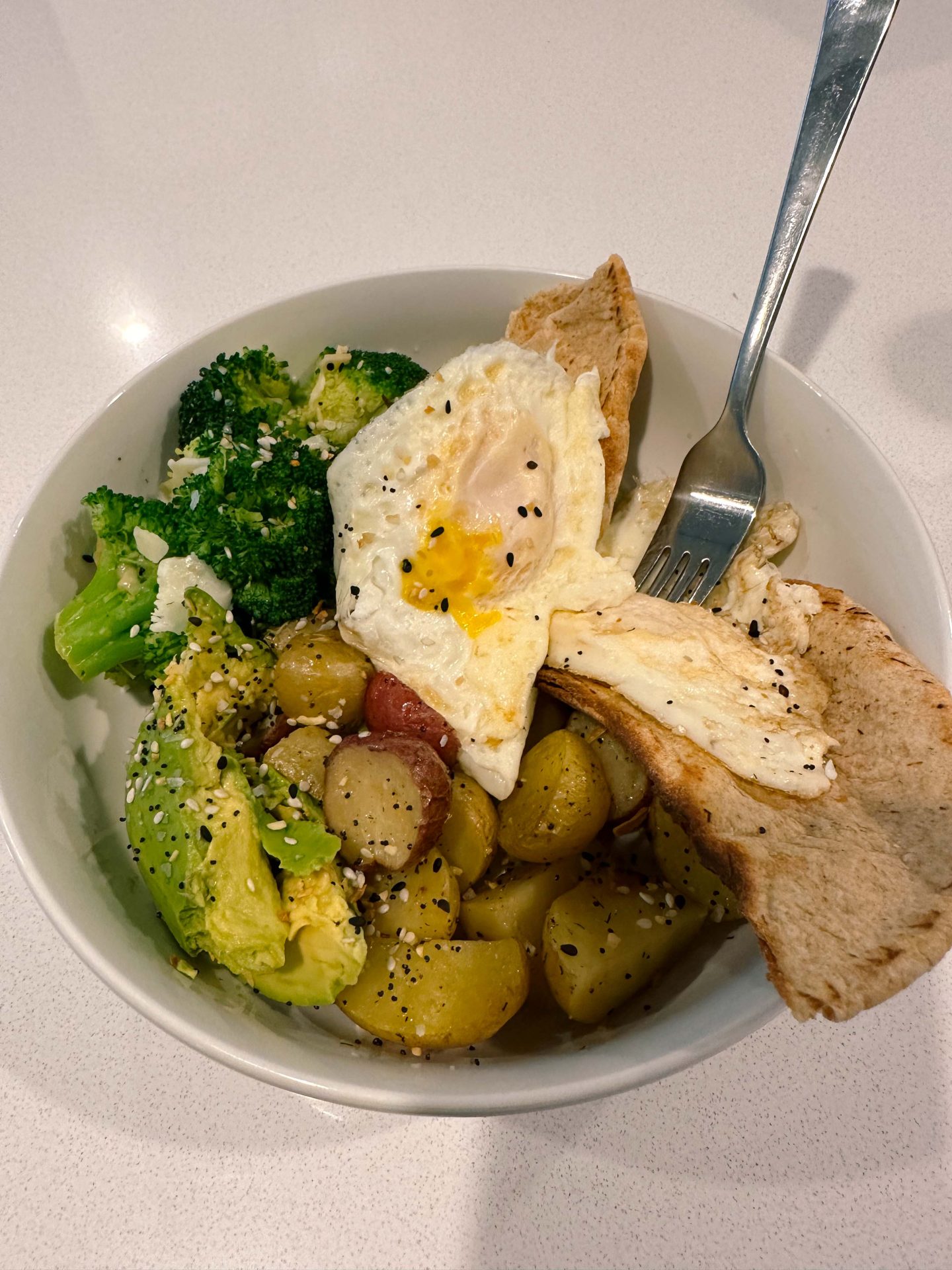 I did four nights of Peloton last week. I'm hoping I can do that again this week. I did 20 min, 20 min, 20 min, and 30 min. I'm trying to ease back into it, but I have a tight hamstring right now. I'm trying my best to rest. I am excited to hop back on for tonight's ride tho! Once Bugs gets out of the bath, Kyle takes him to play, and I get my workout in before we take a night walk. That has been the routine for the past few weeks. It changes based on his schedule.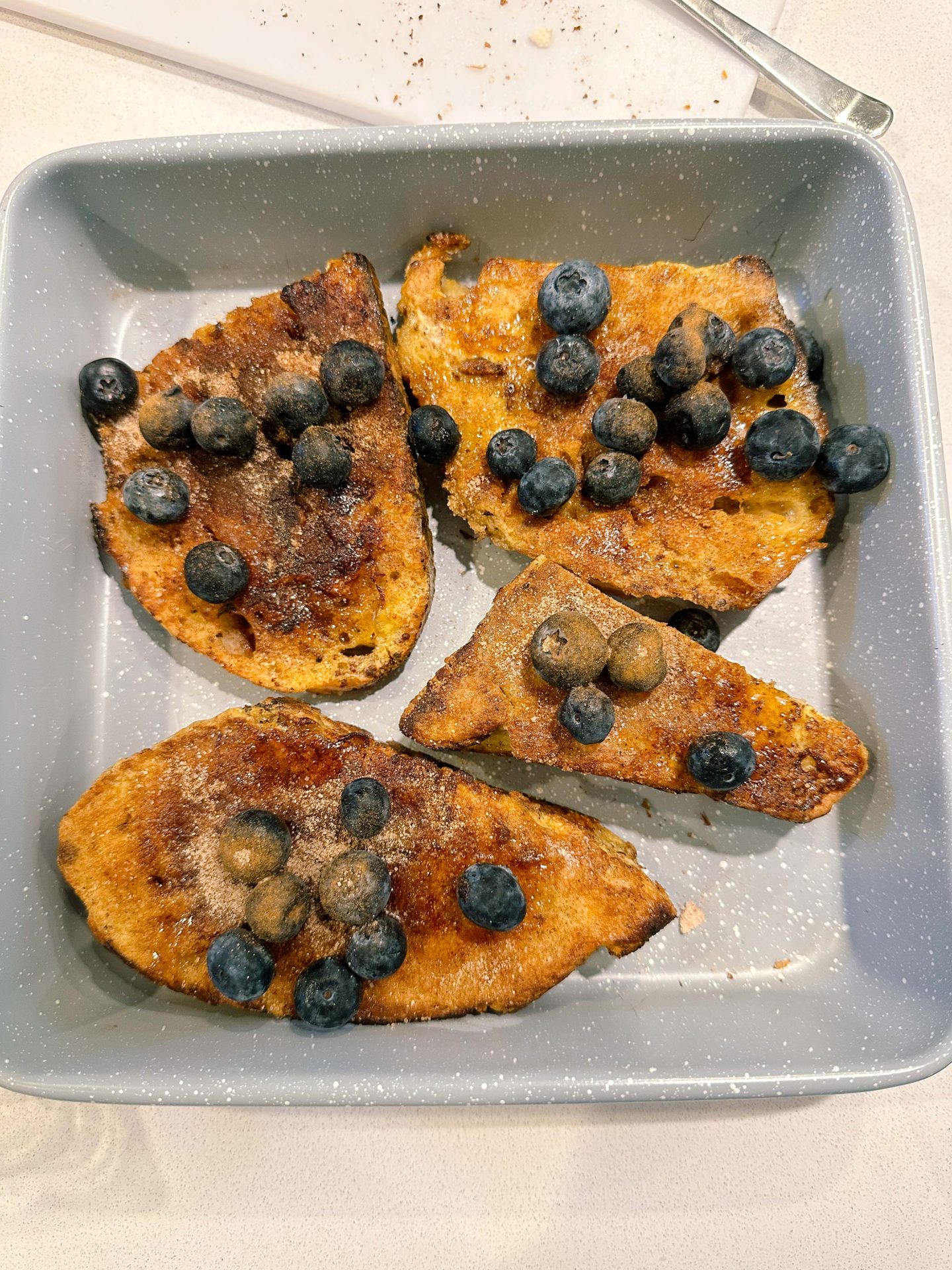 Sourdough French toast for breakfast!!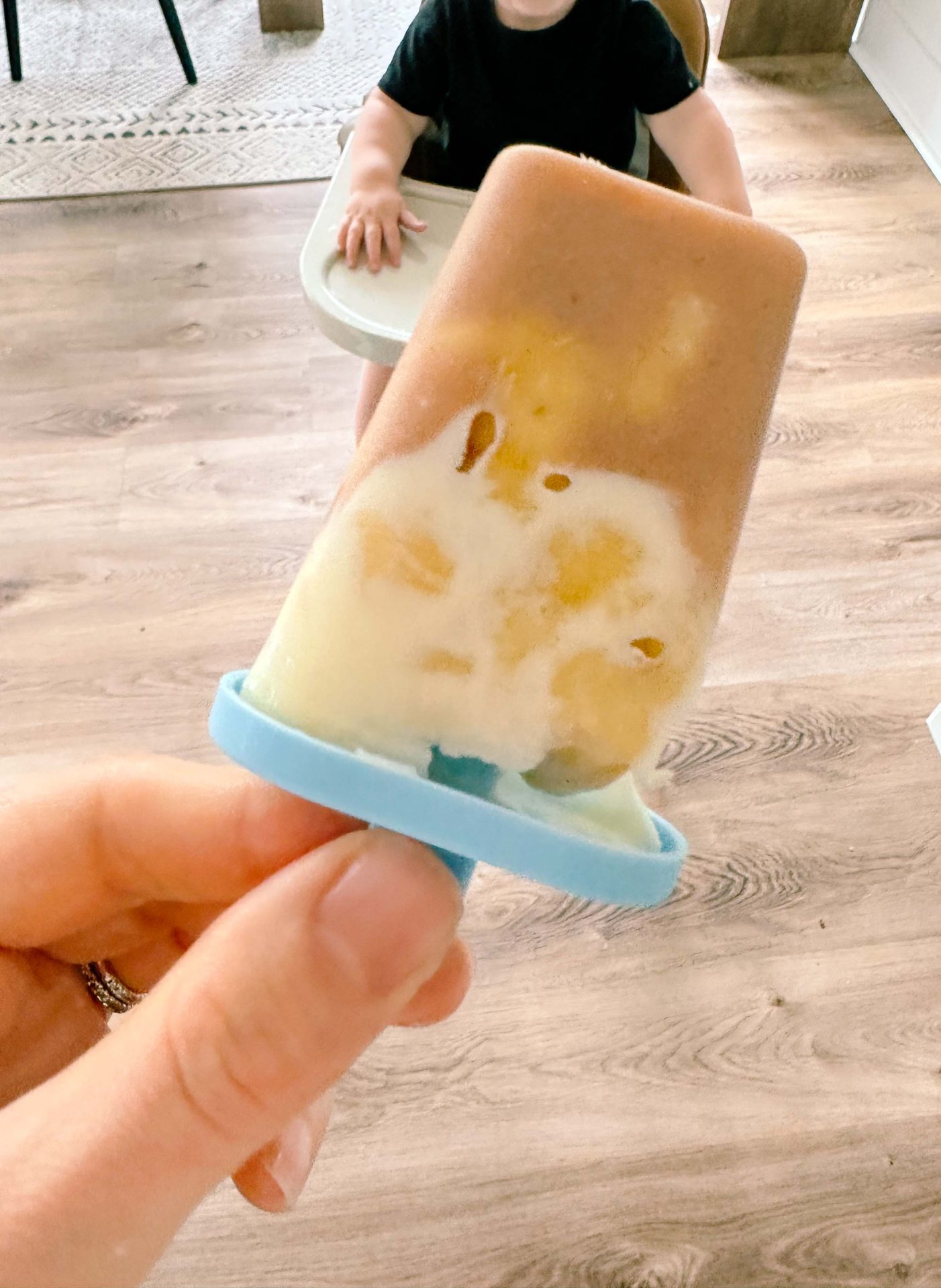 These popsicles have Stoneyfield smoothies, yogurt, and smashed bananas! They're good!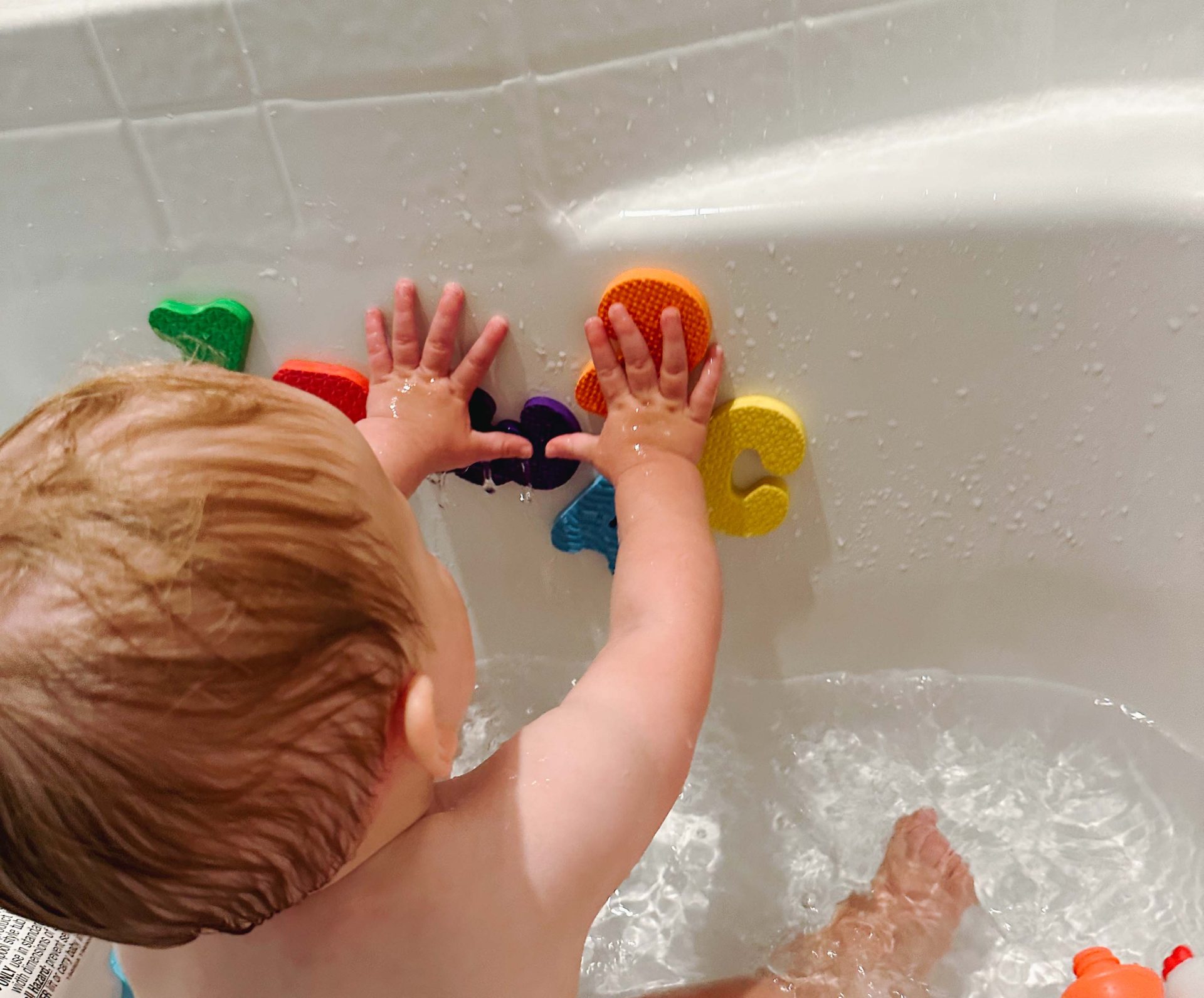 Bathtime is the best time!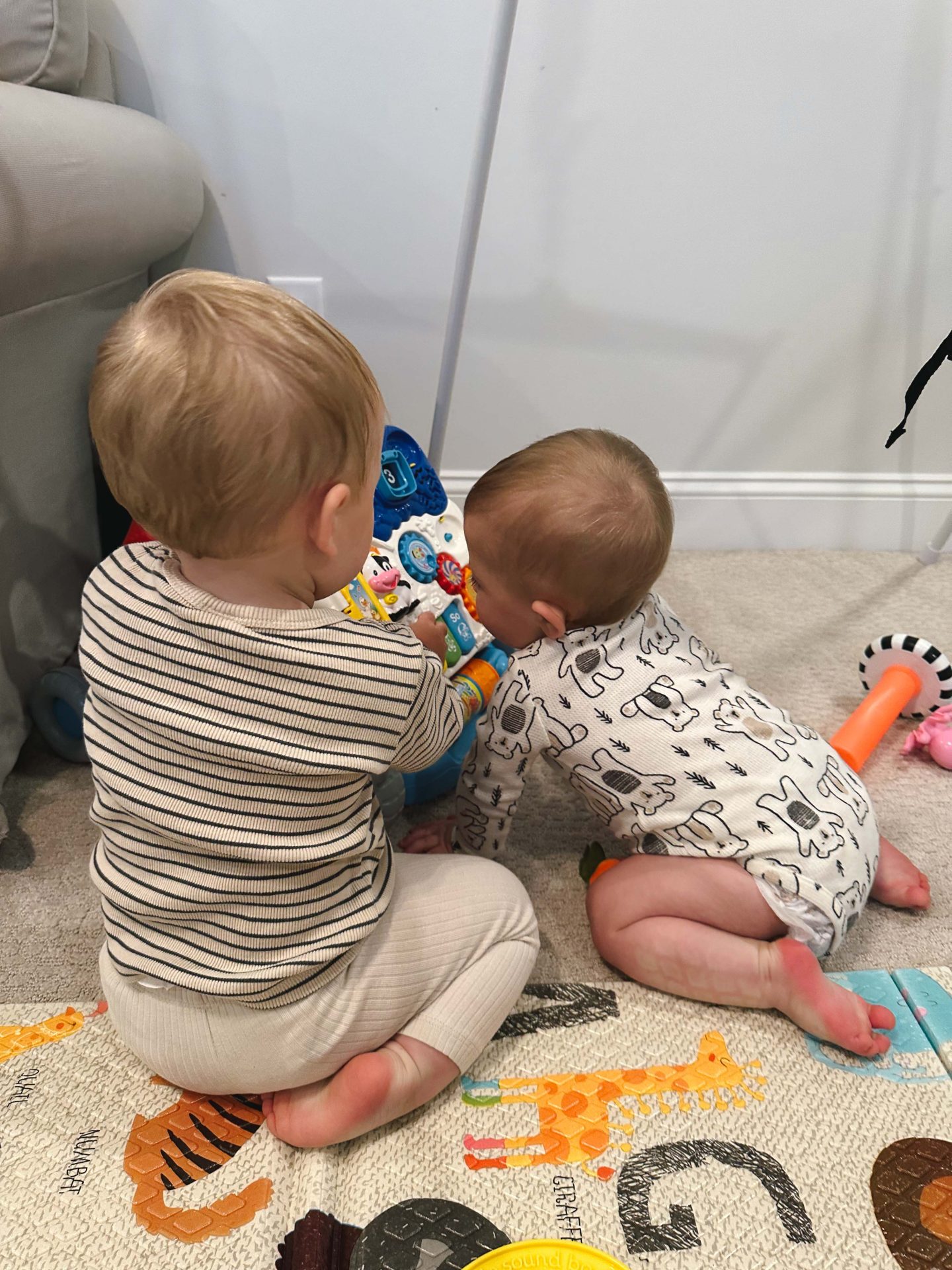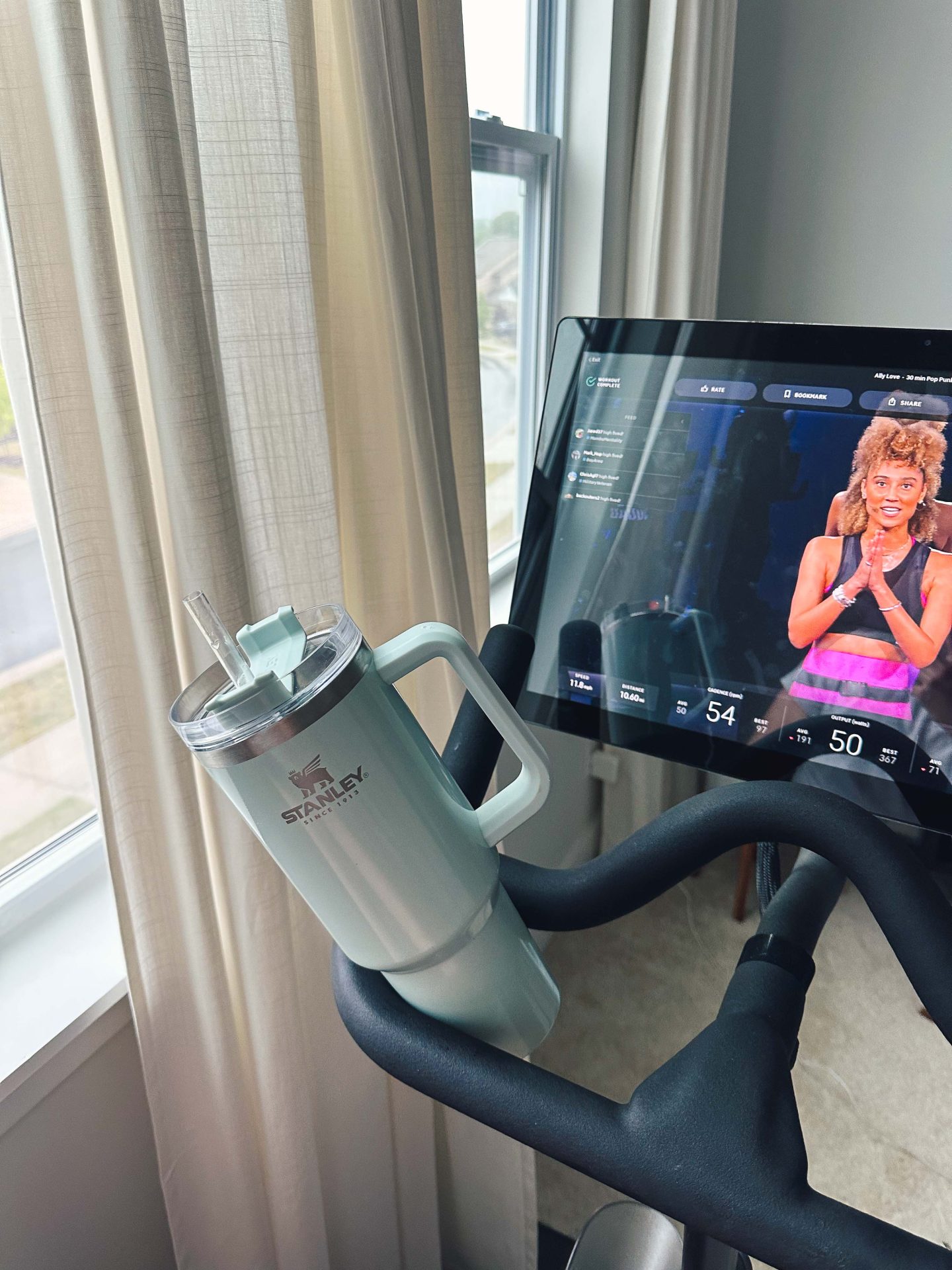 These two are going to be trouble! They are so funny to watch when they play.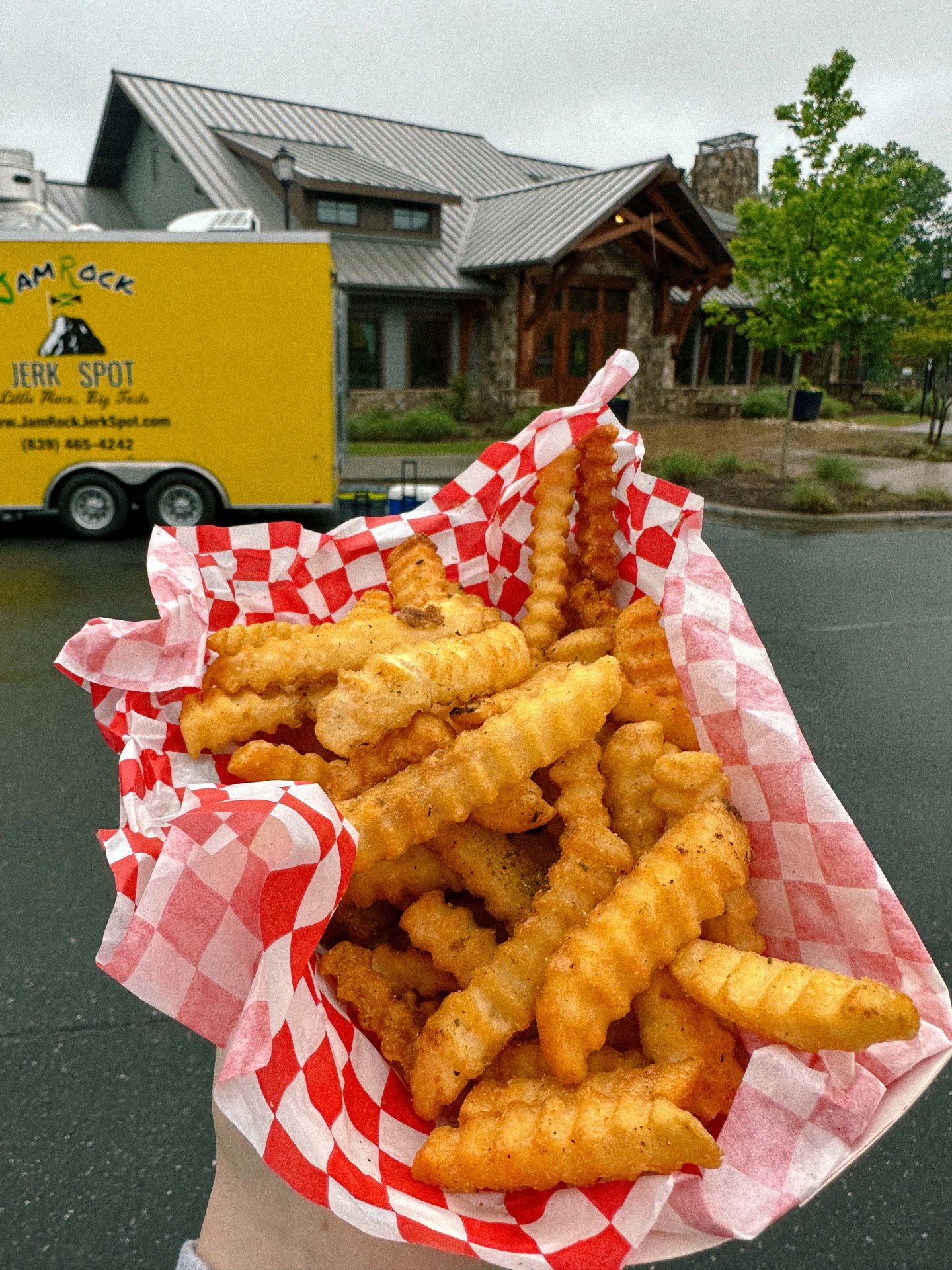 After doing a live class on Thursday, I headed to our Clubhouse to catch the food truck! I was so hungry and didn't feel like cooking; so delicious Jamaican food it was!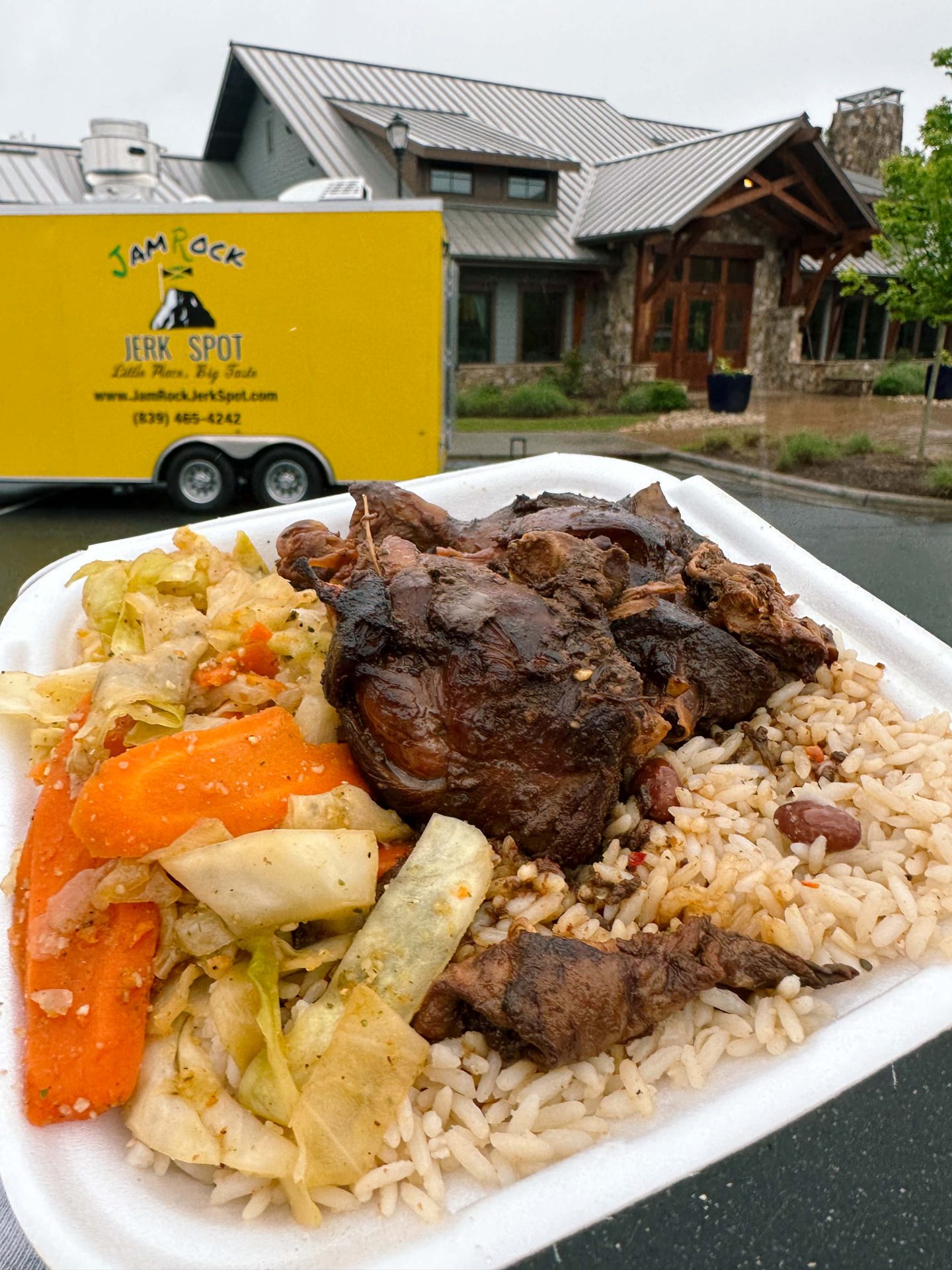 The guys running this food truck were incredibly nice. I had rice, cabbage, stewed chicken, carrots, and the best french fries! It tasted so good!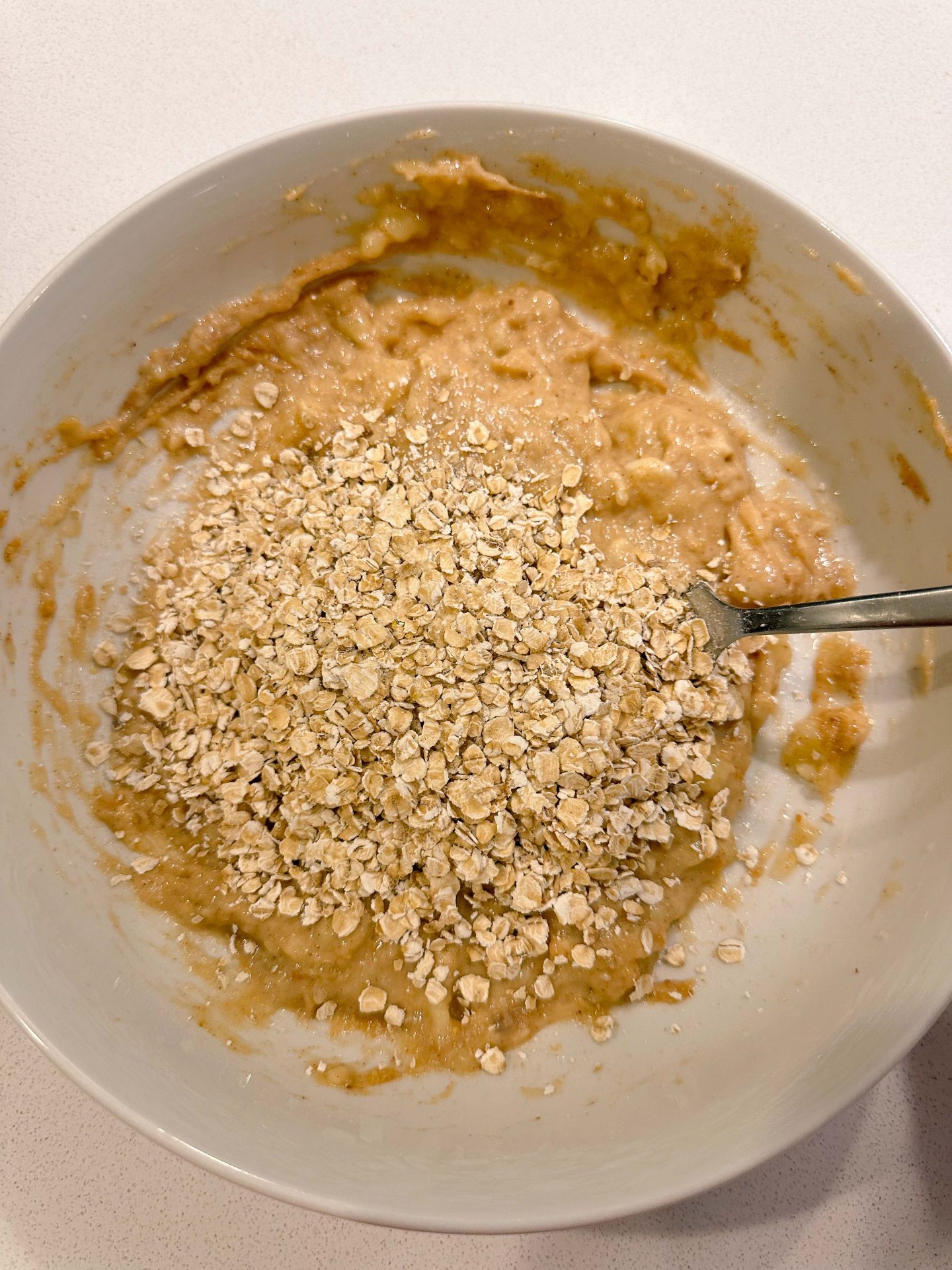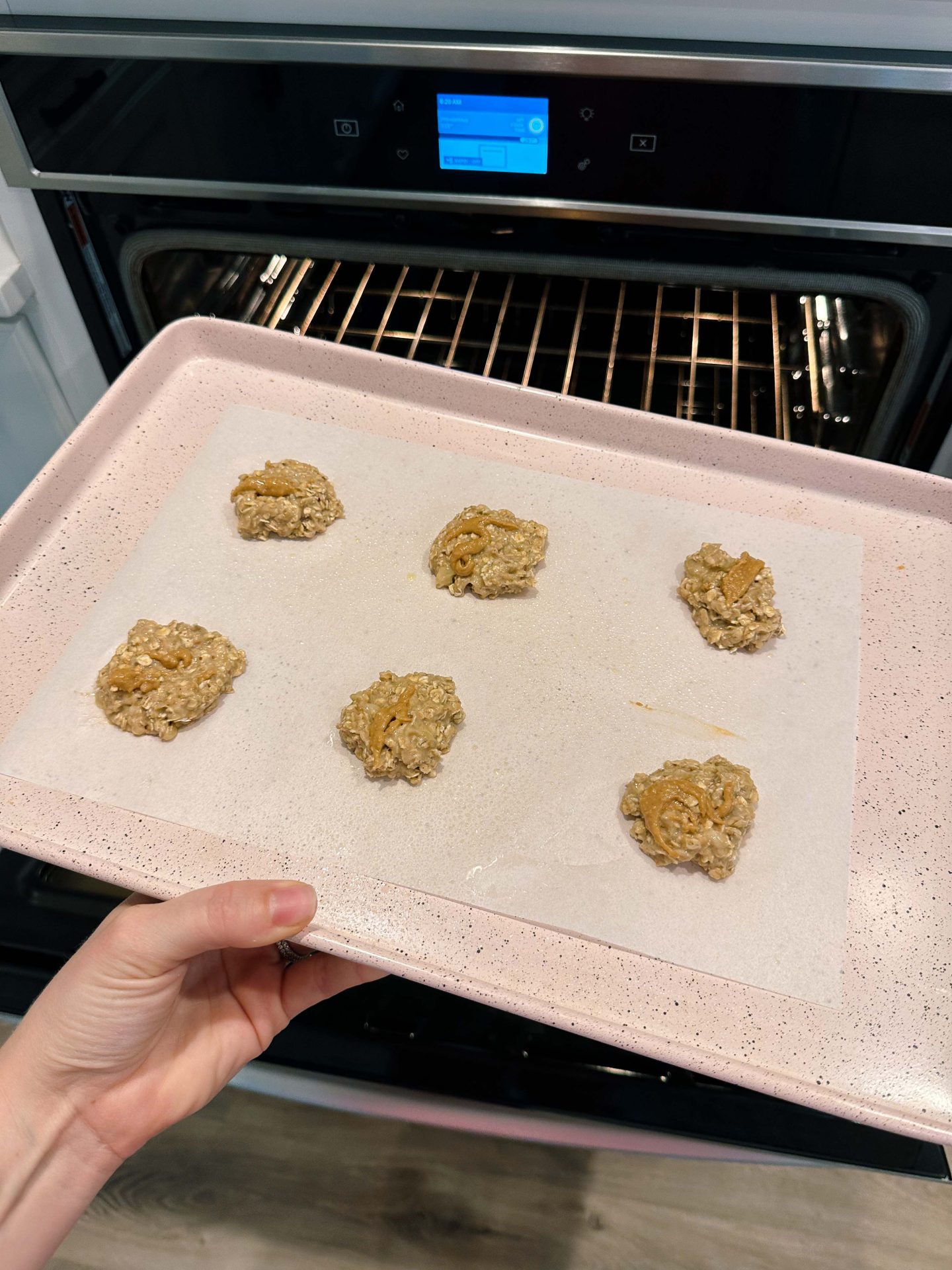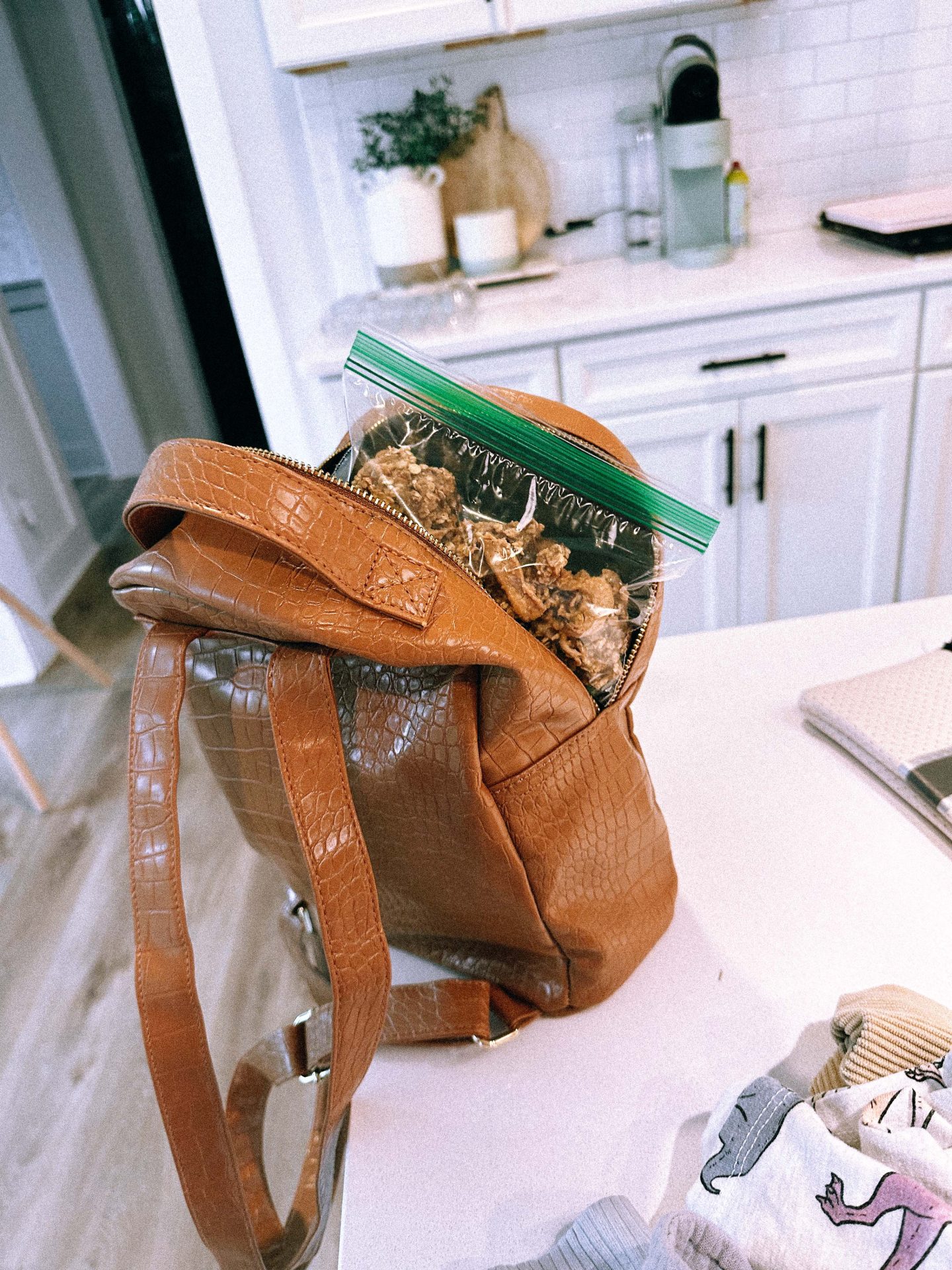 On Saturday morning, I made snack cookies to take to the Jurassic Quest! They had bananas, peanut butter, cinnamon, and oats!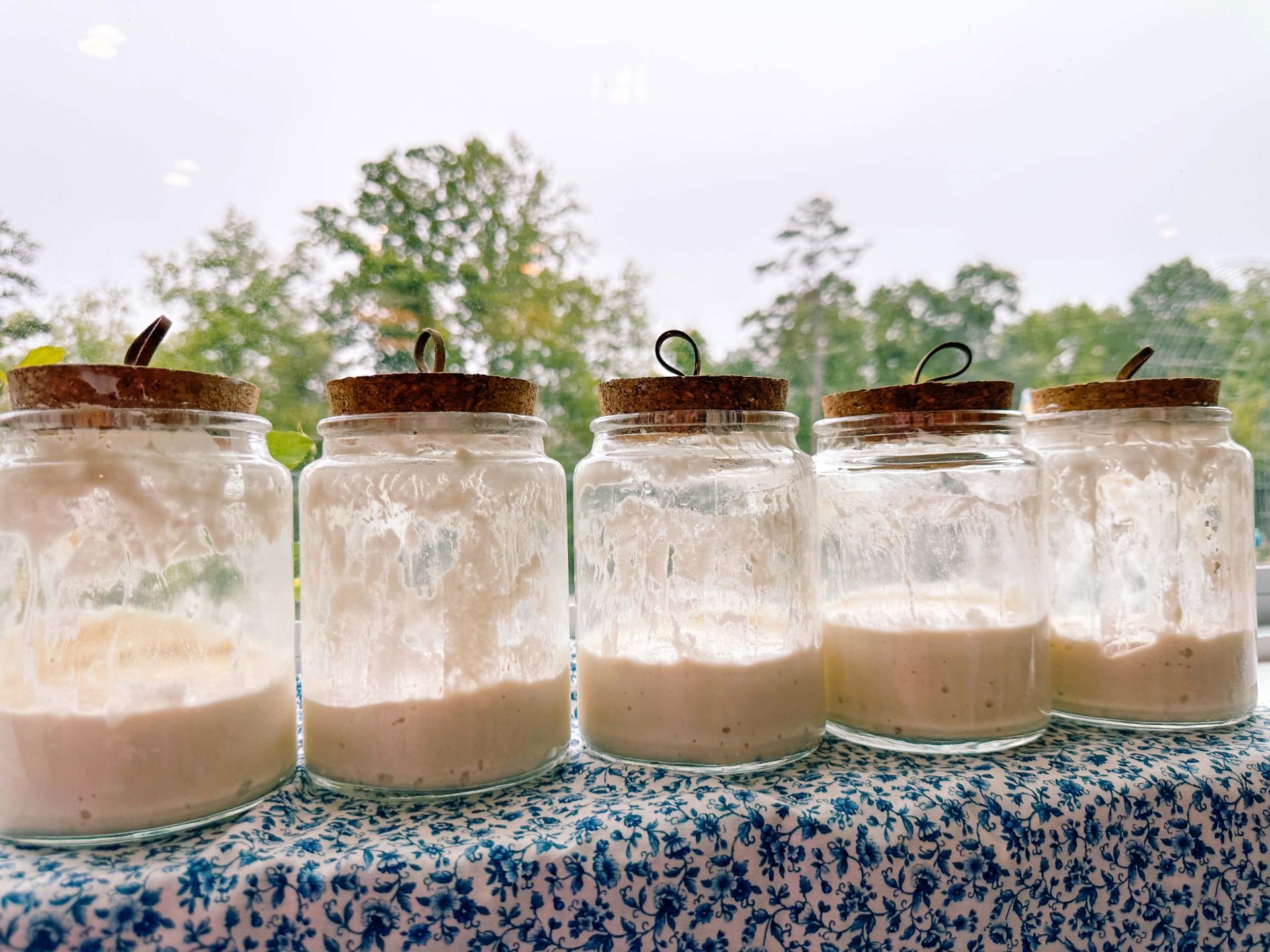 Before we left, I fed my sourdough starter to make the dough in the evening for Sunday cinnamon rolls.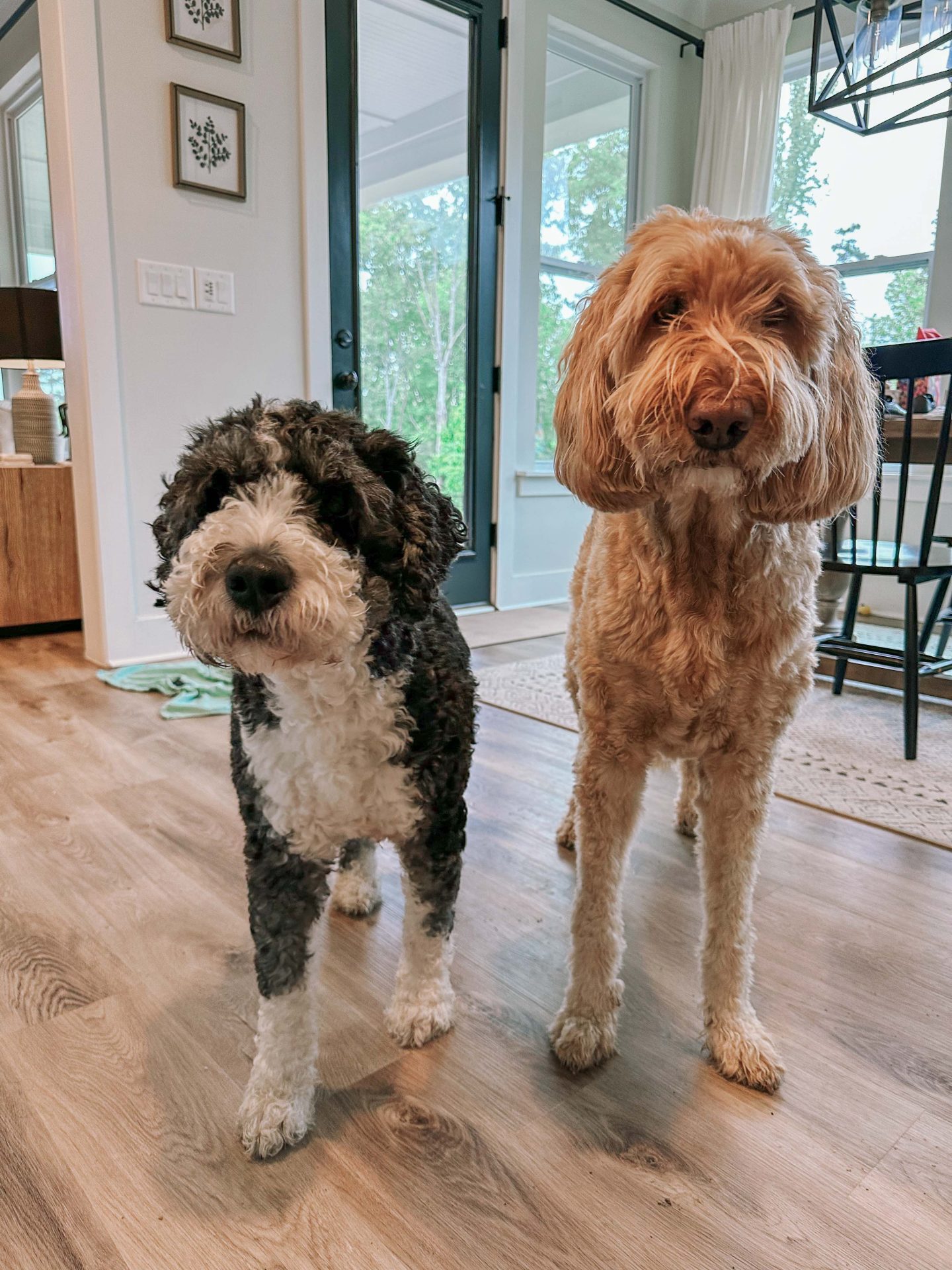 Rainy day boys begging for some eggs! Oh, and you know they got them.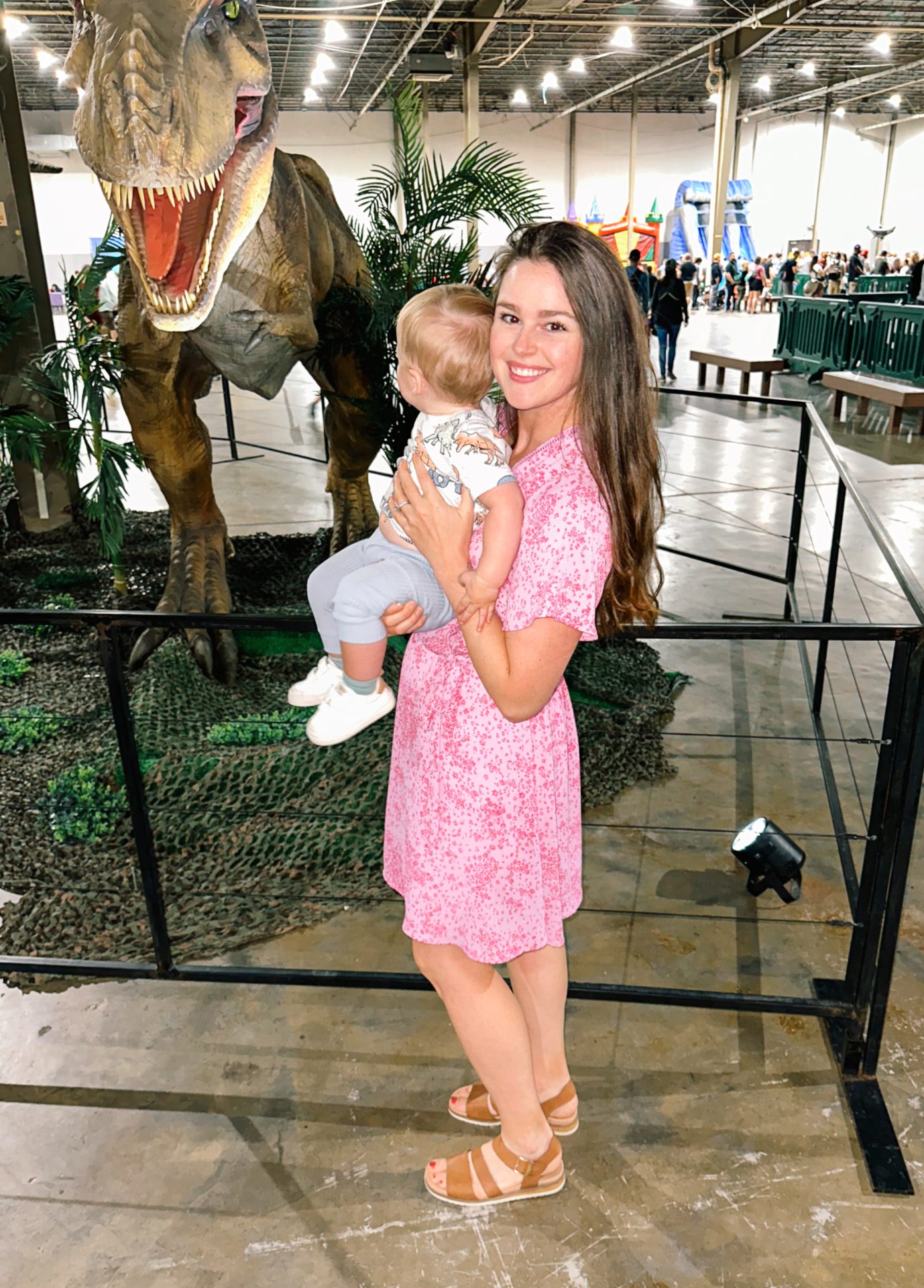 We headed out on Saturday morning to Jurassic Quest because we have a dino lover!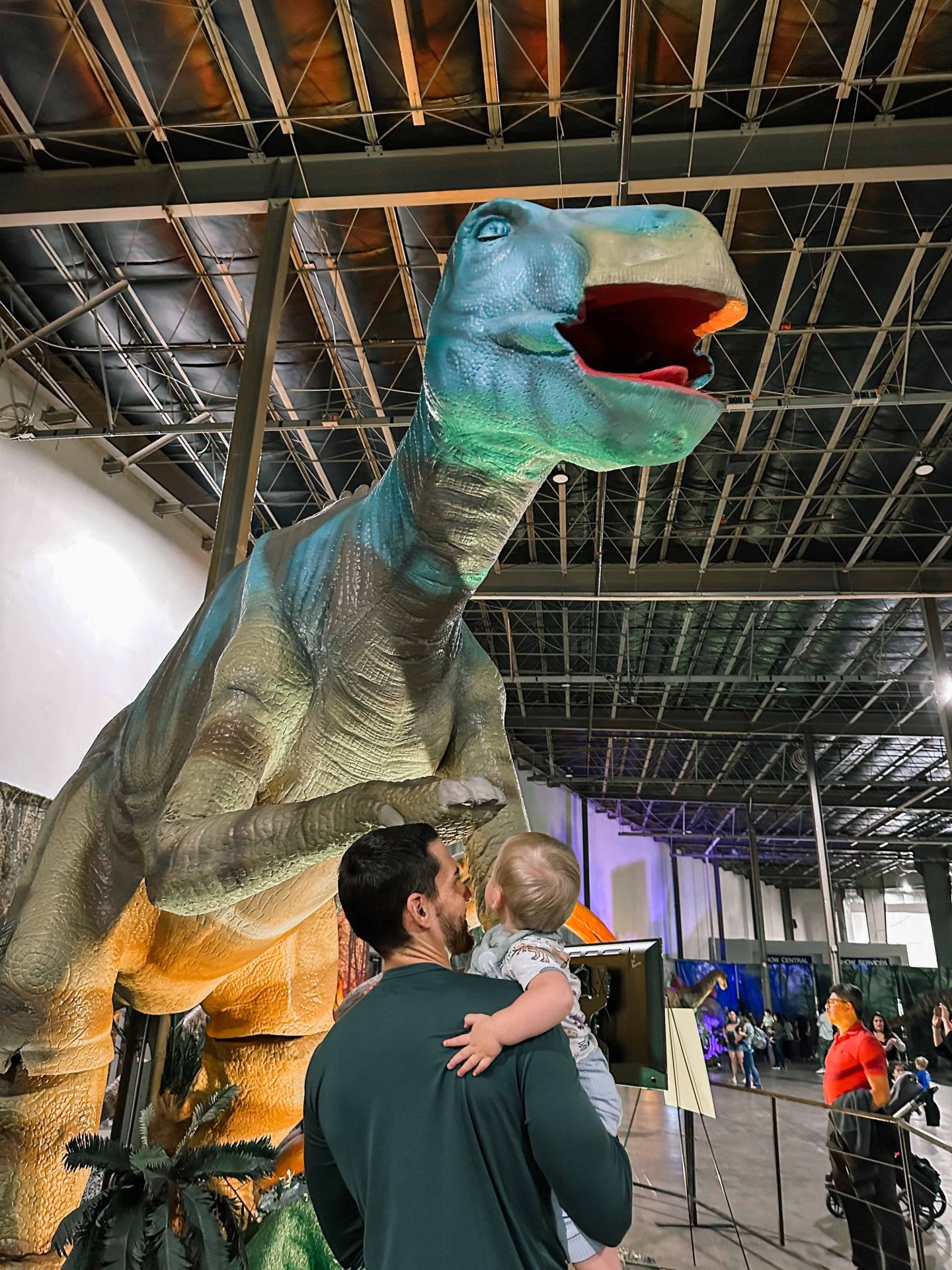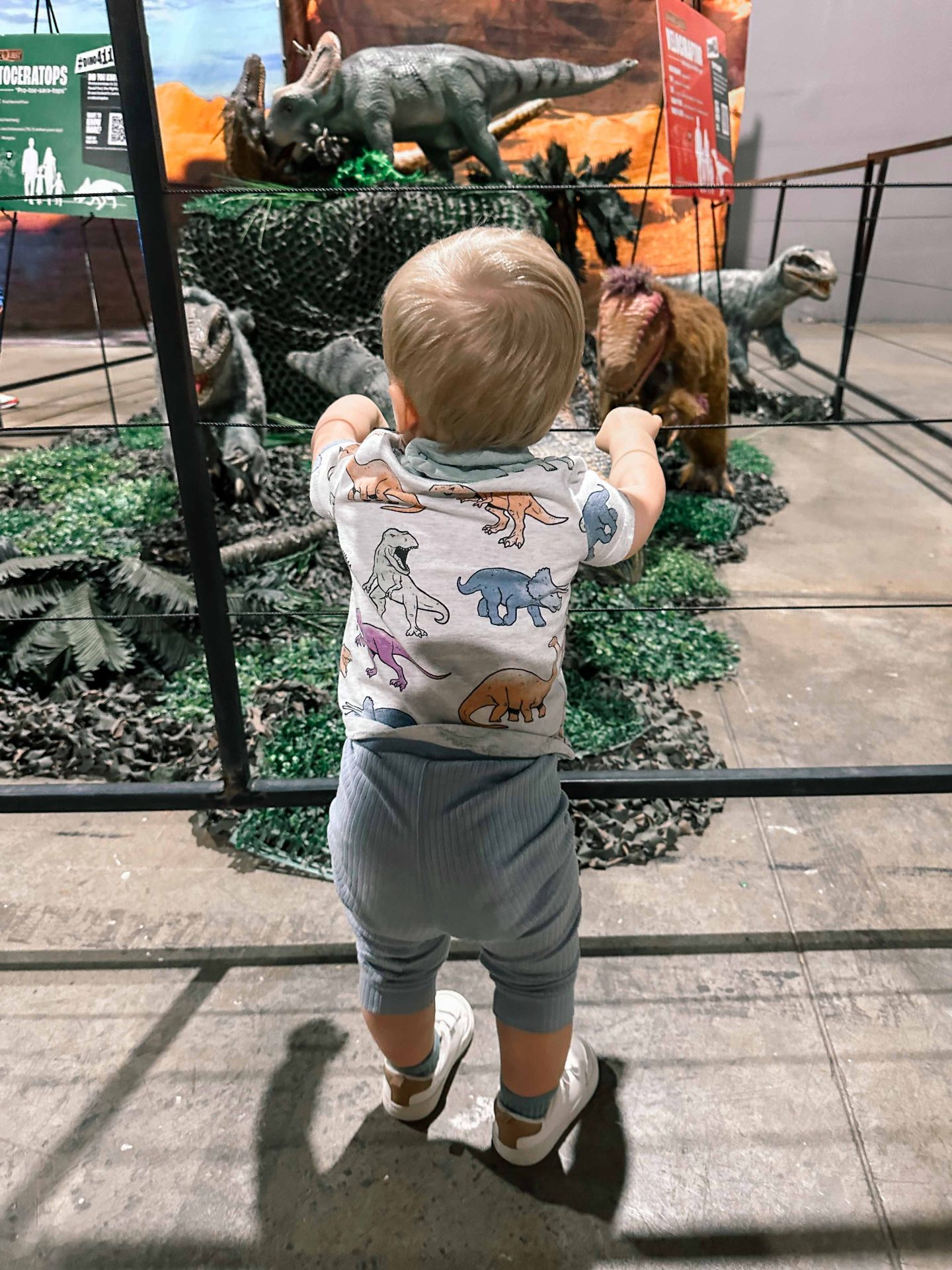 He loved it and kept laughing at the scary dinos. I think he thinks they are dogs, which he also loves.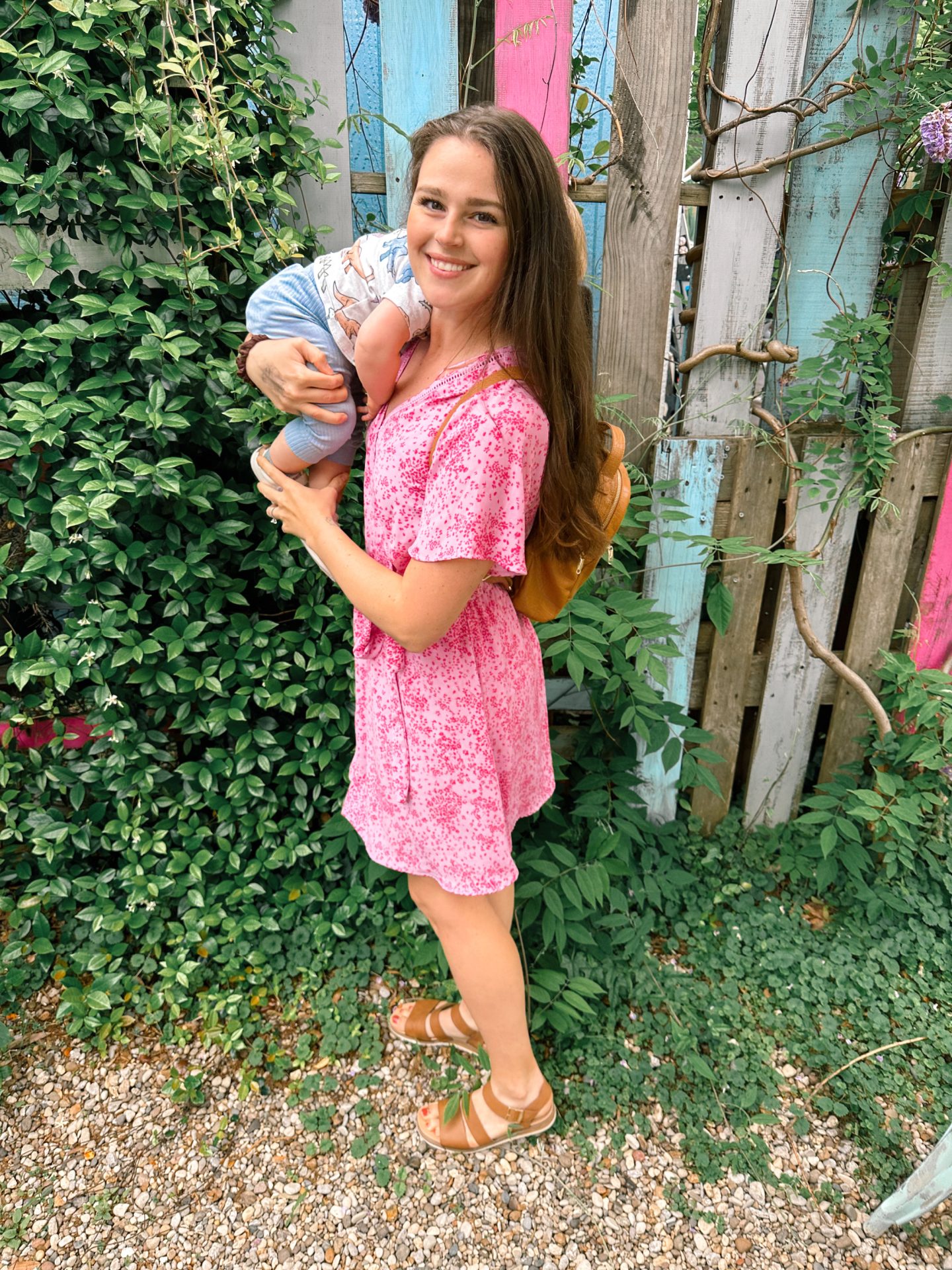 We grabbed lunch at Oh My Soul before heading home, and this spot is always delicious and adorable!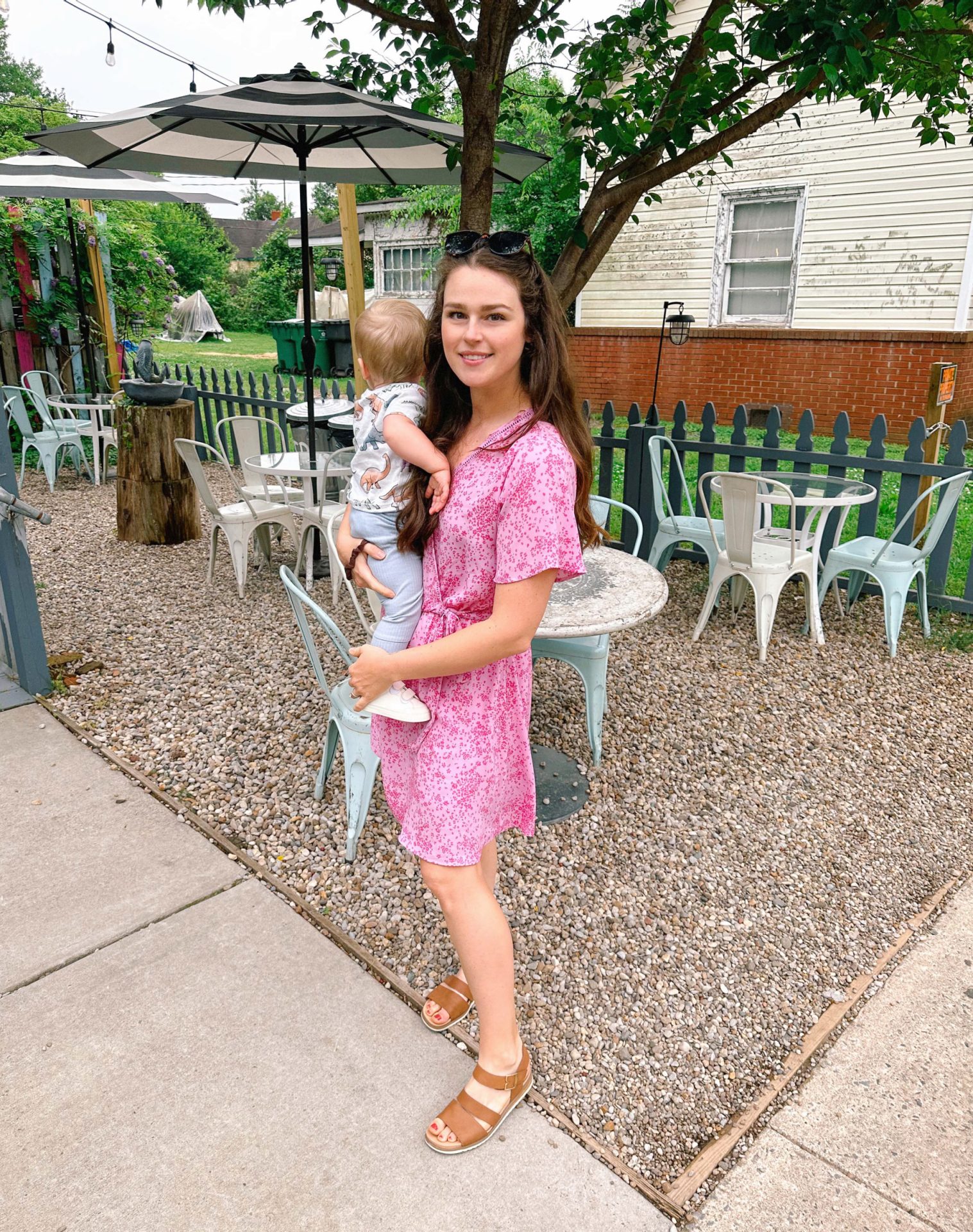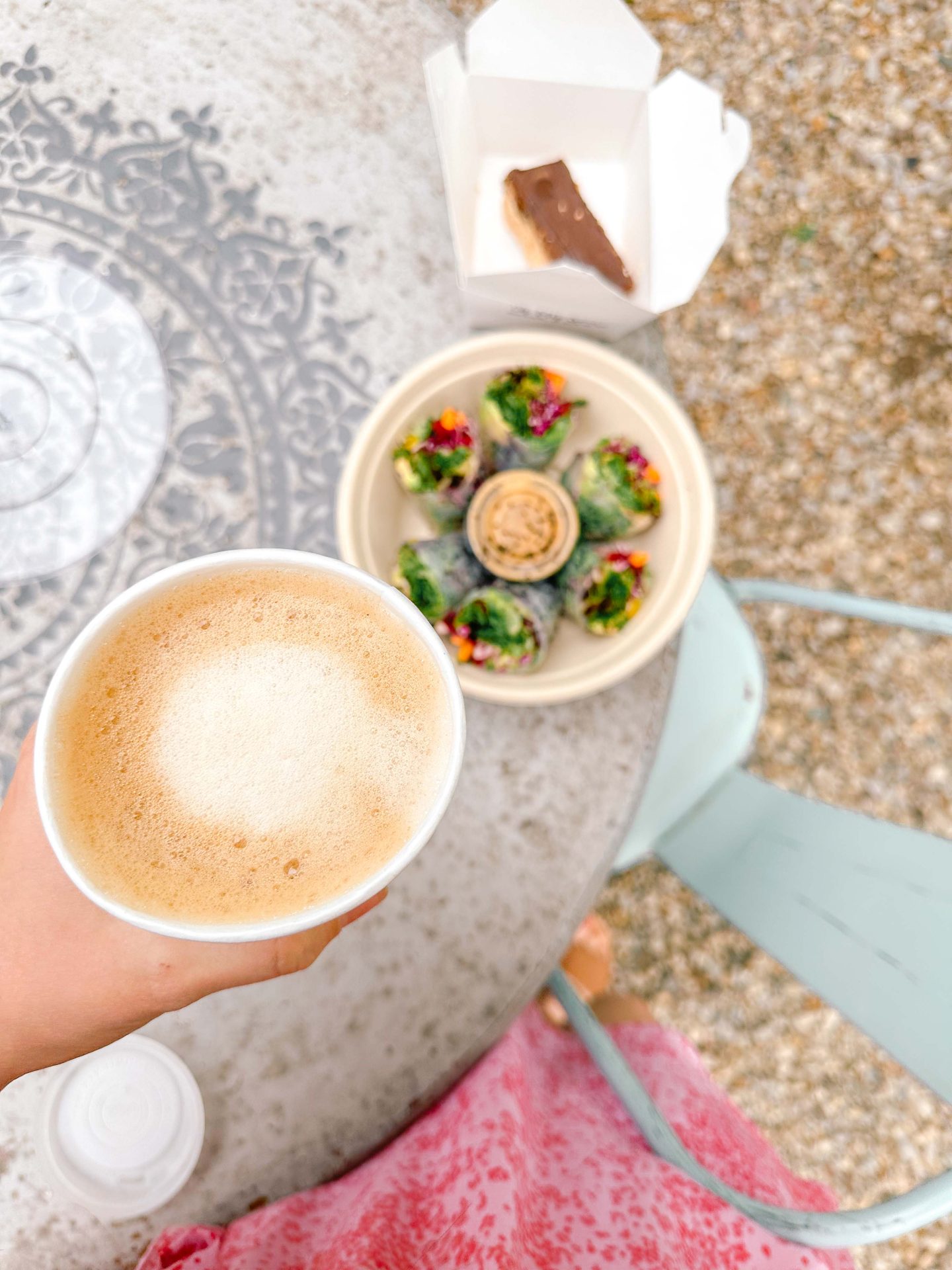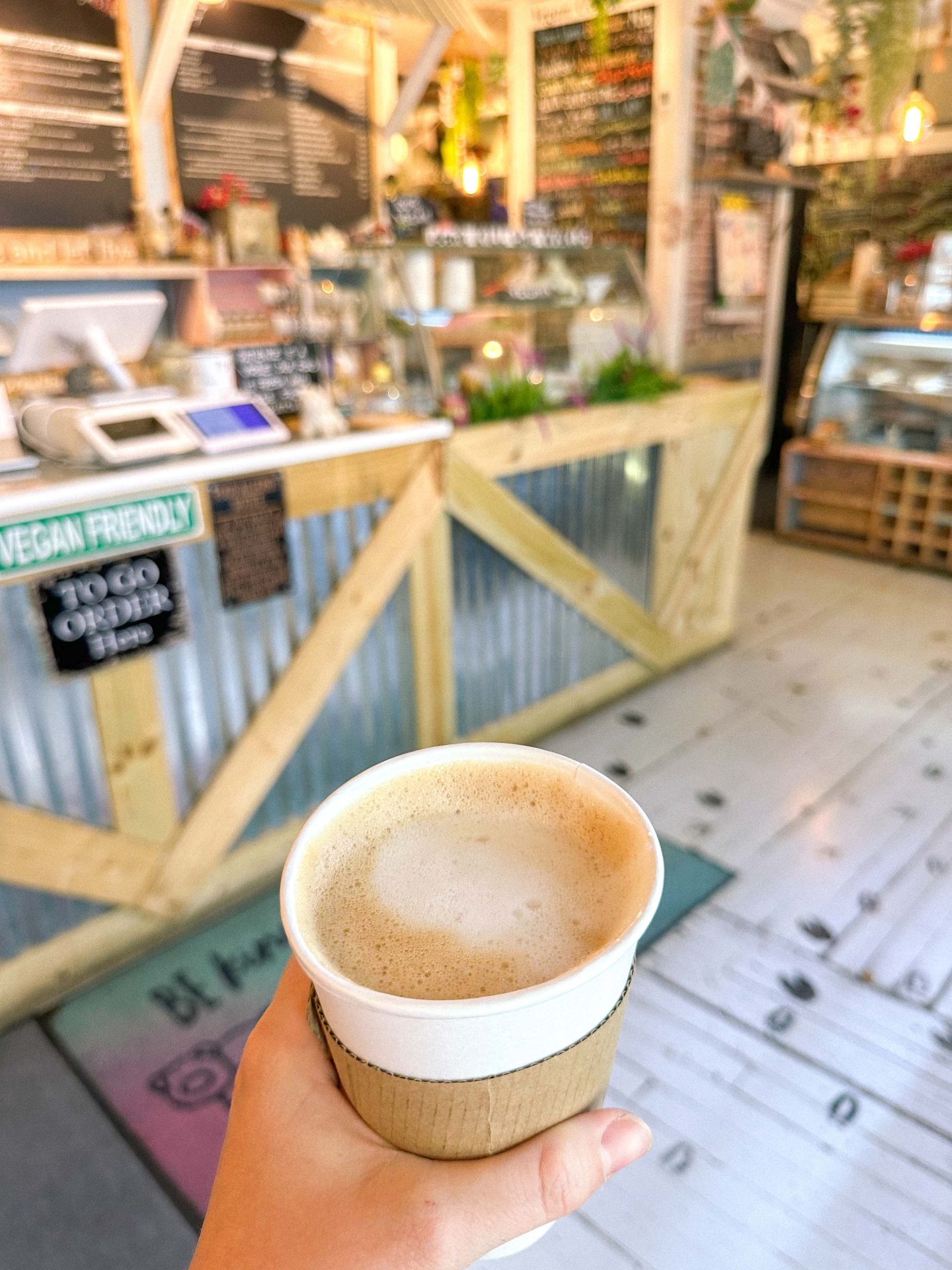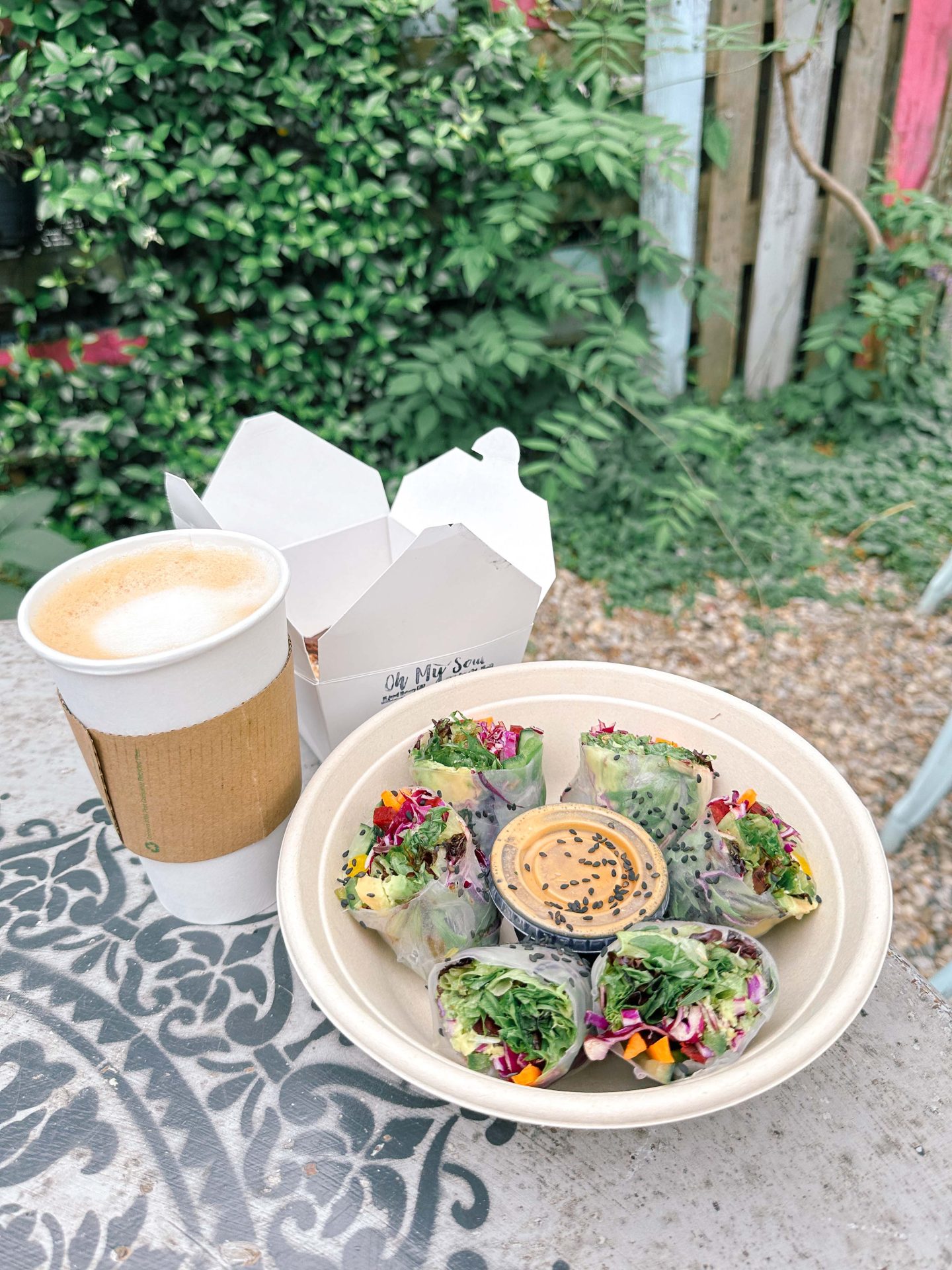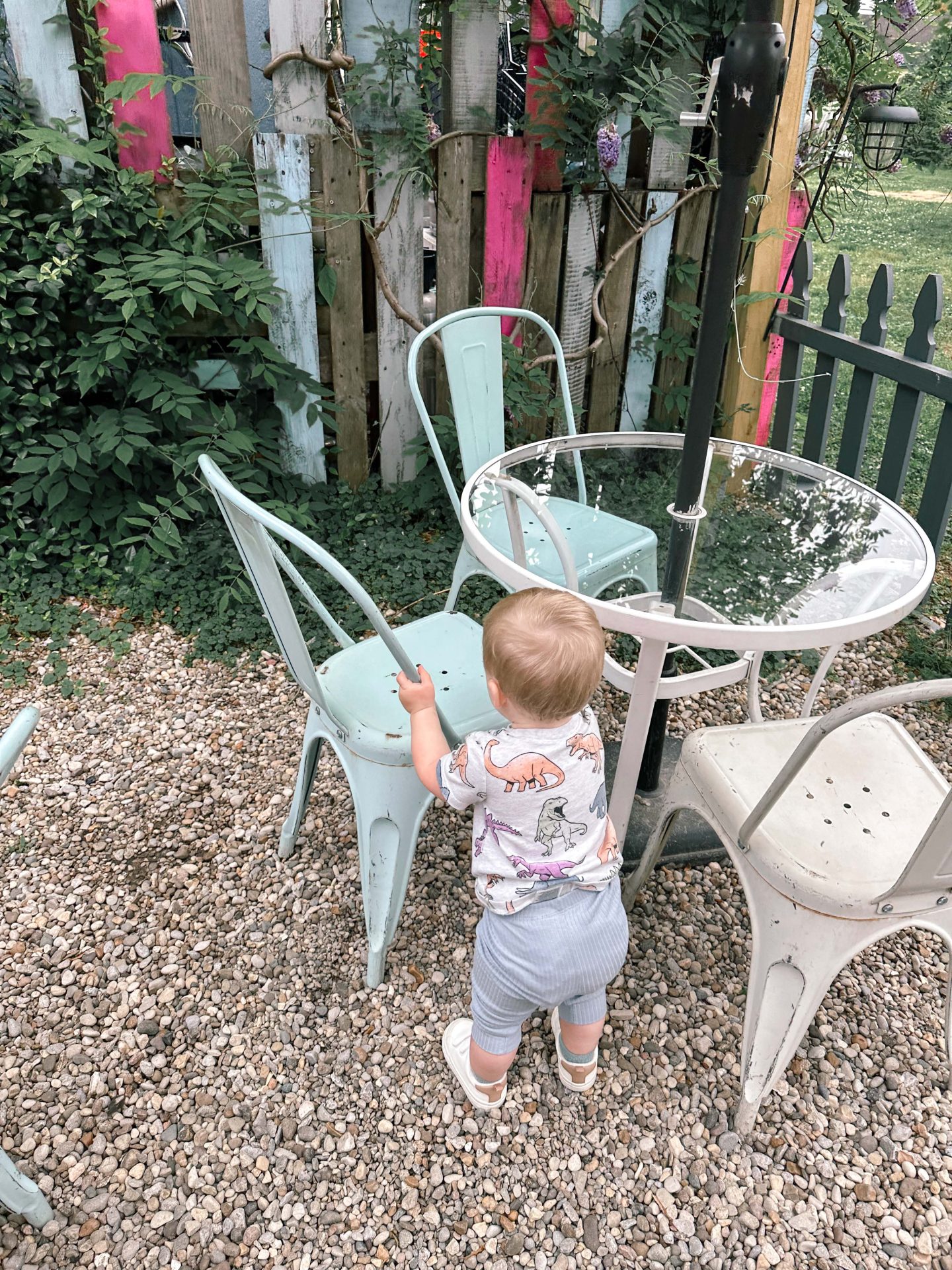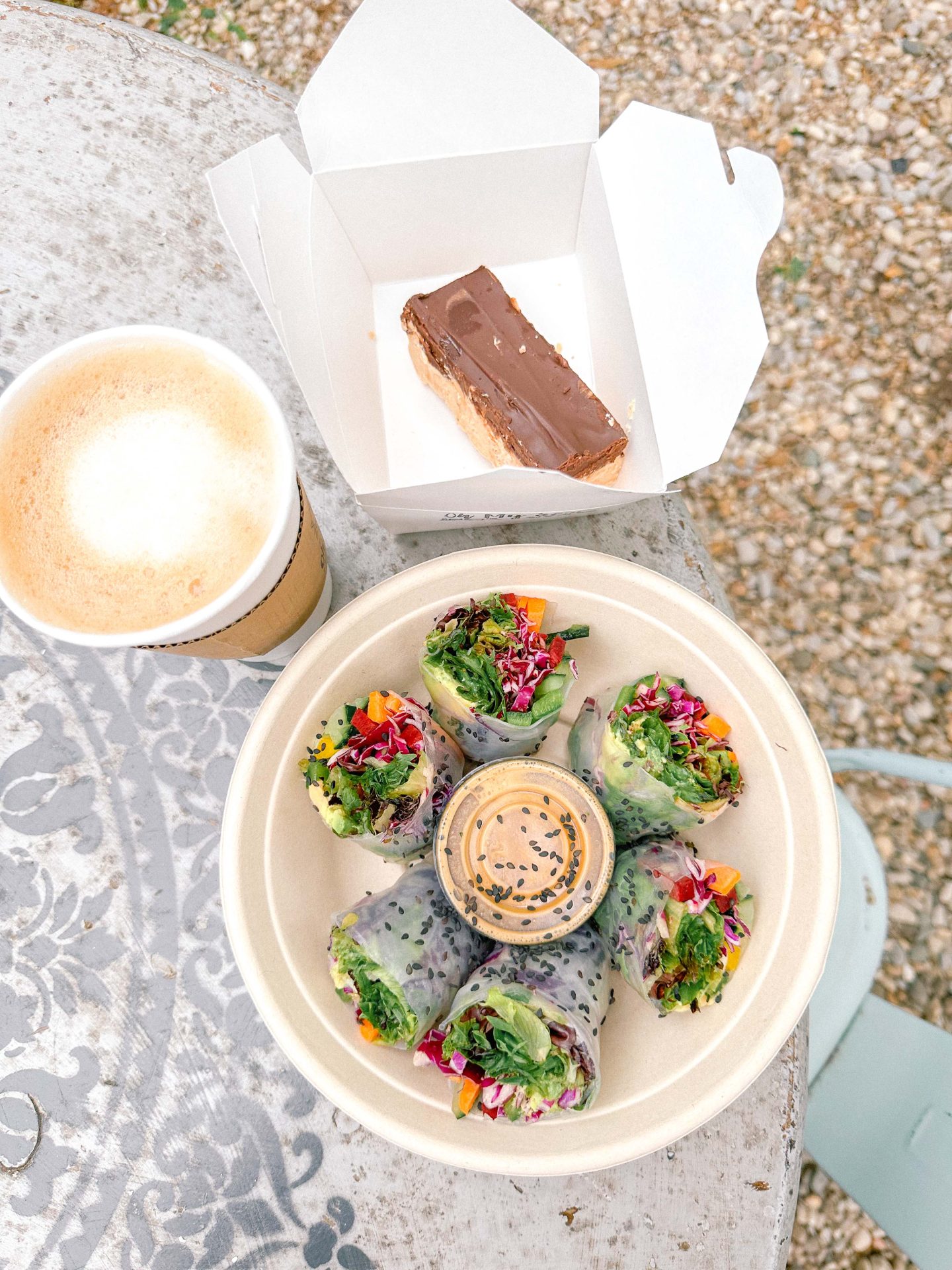 I had their oat milk lavender latte, which was amazing, the spring rolls, and a Buckeye brownie!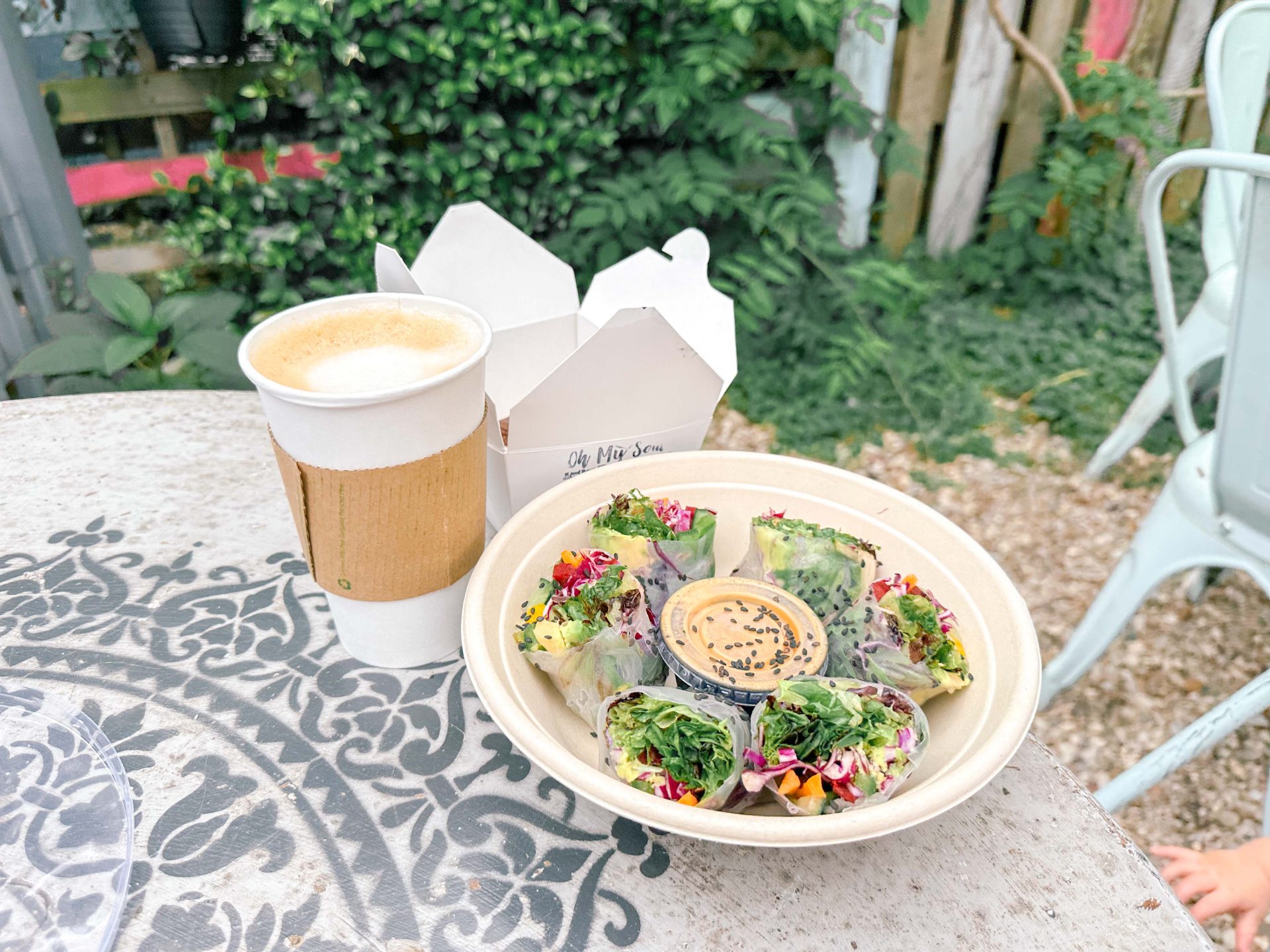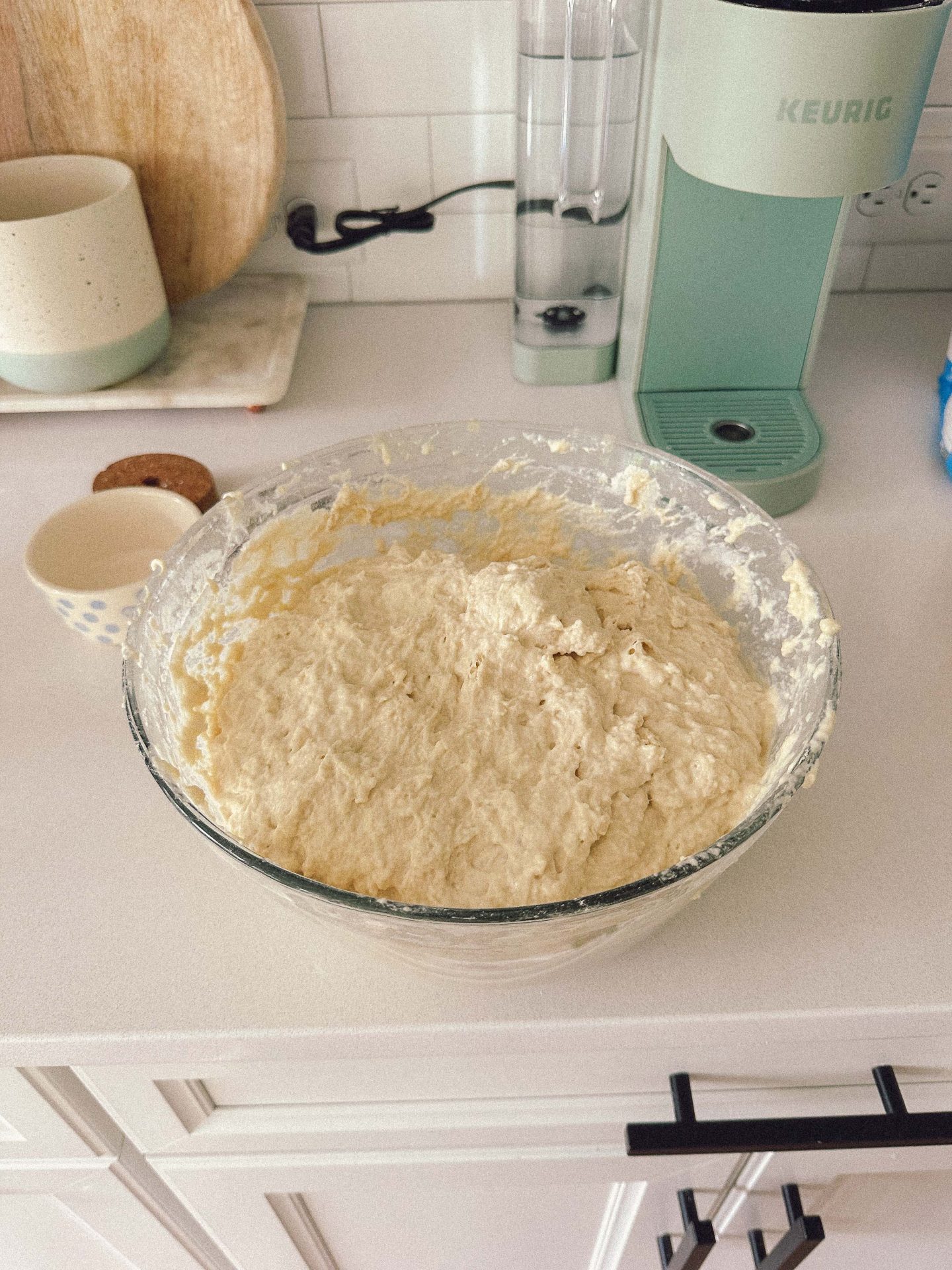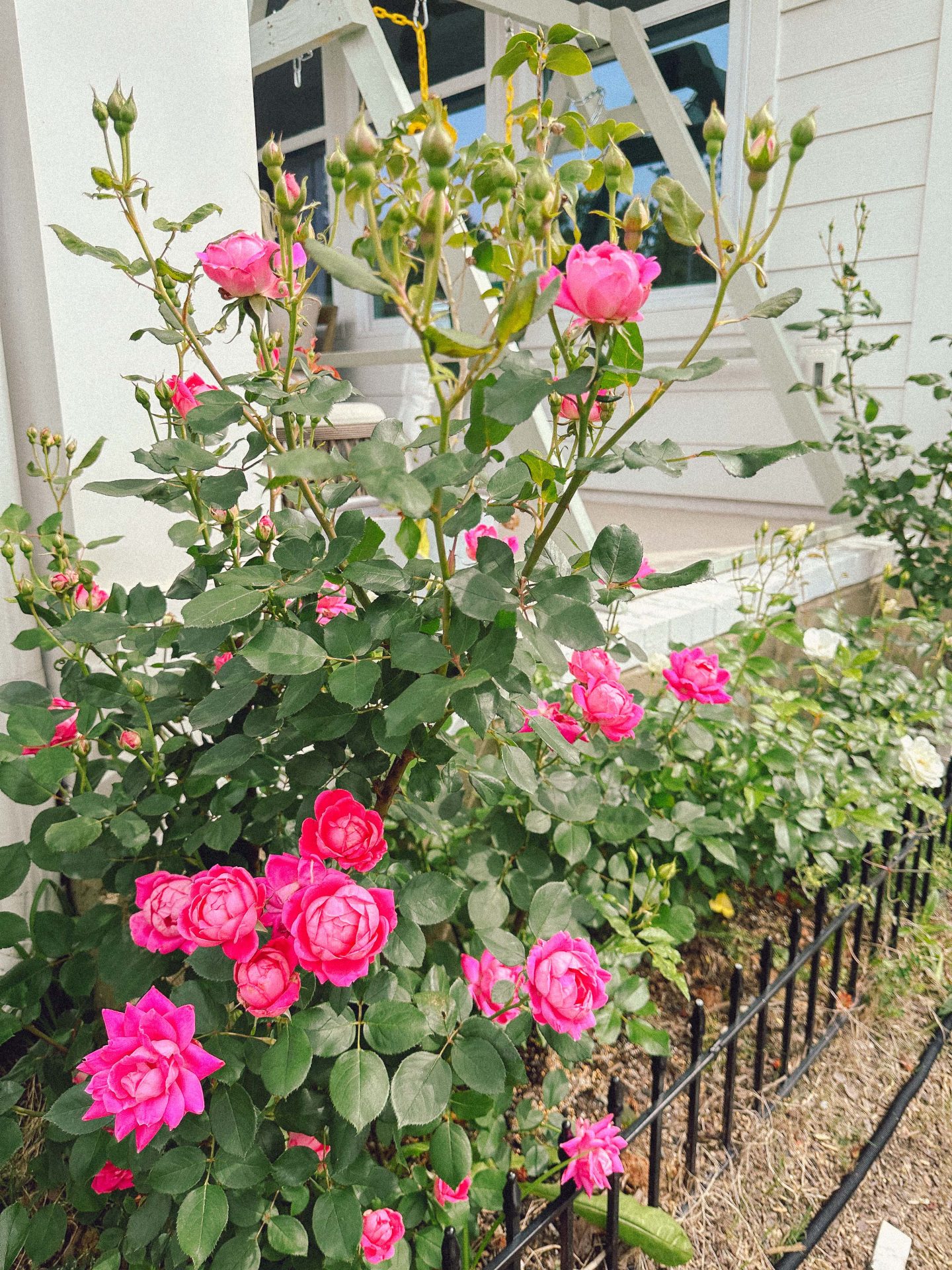 When I got home, I started the dough for the cinnamon rolls and the sourdough bread. I absolutely love baking and always have! If you've been around since 2010, you probably remember all of the baking I did when first starting a blog.
Recently, I decided to get certified and a business license to start making baked goods to sell since I love it so much. I spent weeks studying my courses and passed my exam. I found a commercial kitchen that I'll be joining in June, and I'll keep you all posted on all of the upcoming projects and the big one I've been working on since December! I'm just really excited to do something I'm passionate about! I'm selling my baked goods locally for all the sourdough lovers. This doesn't mean I'll stop blogging at all; just a fun addition to the blog! More about this later, I promise!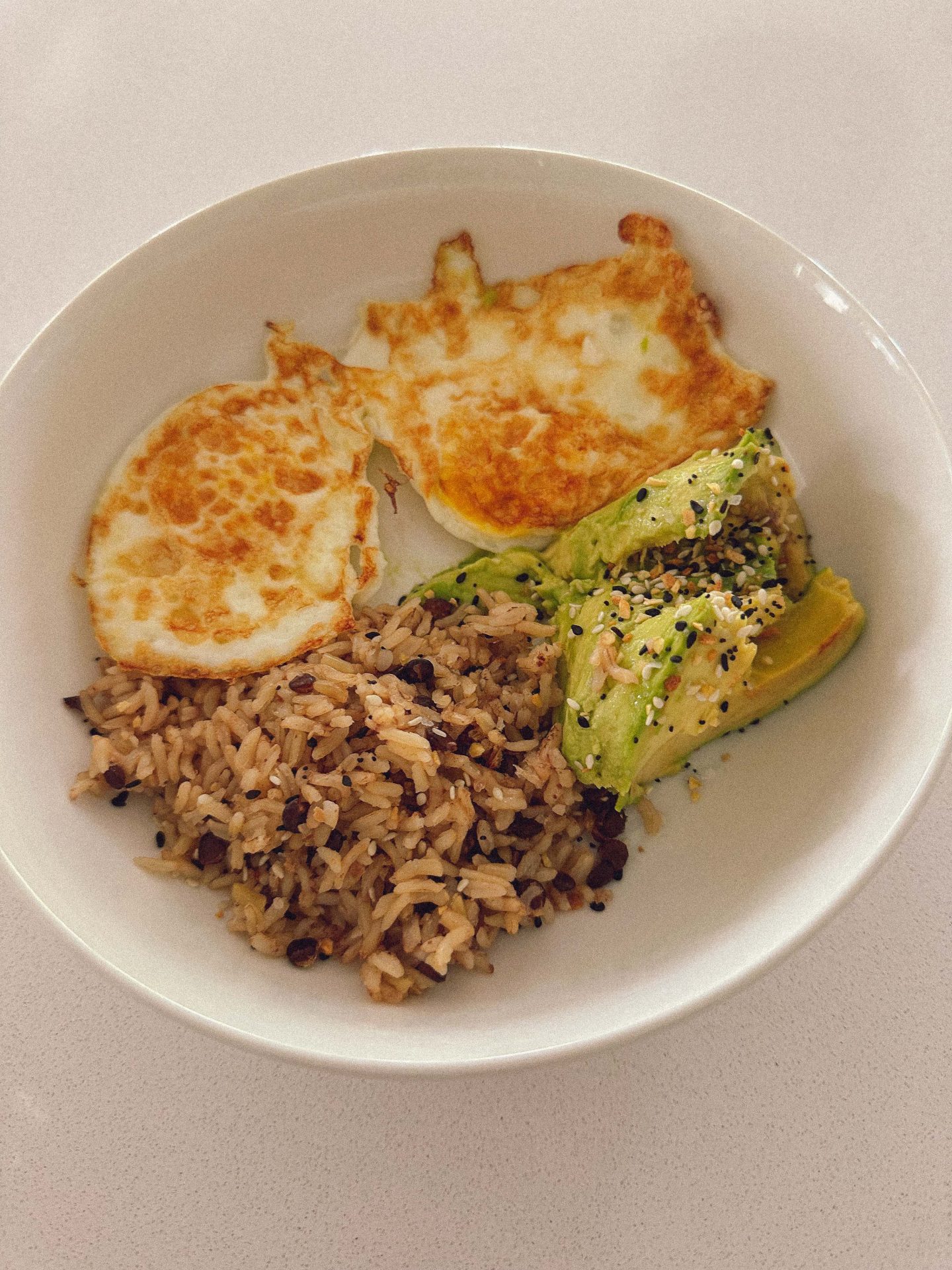 I pretty much eat this daily.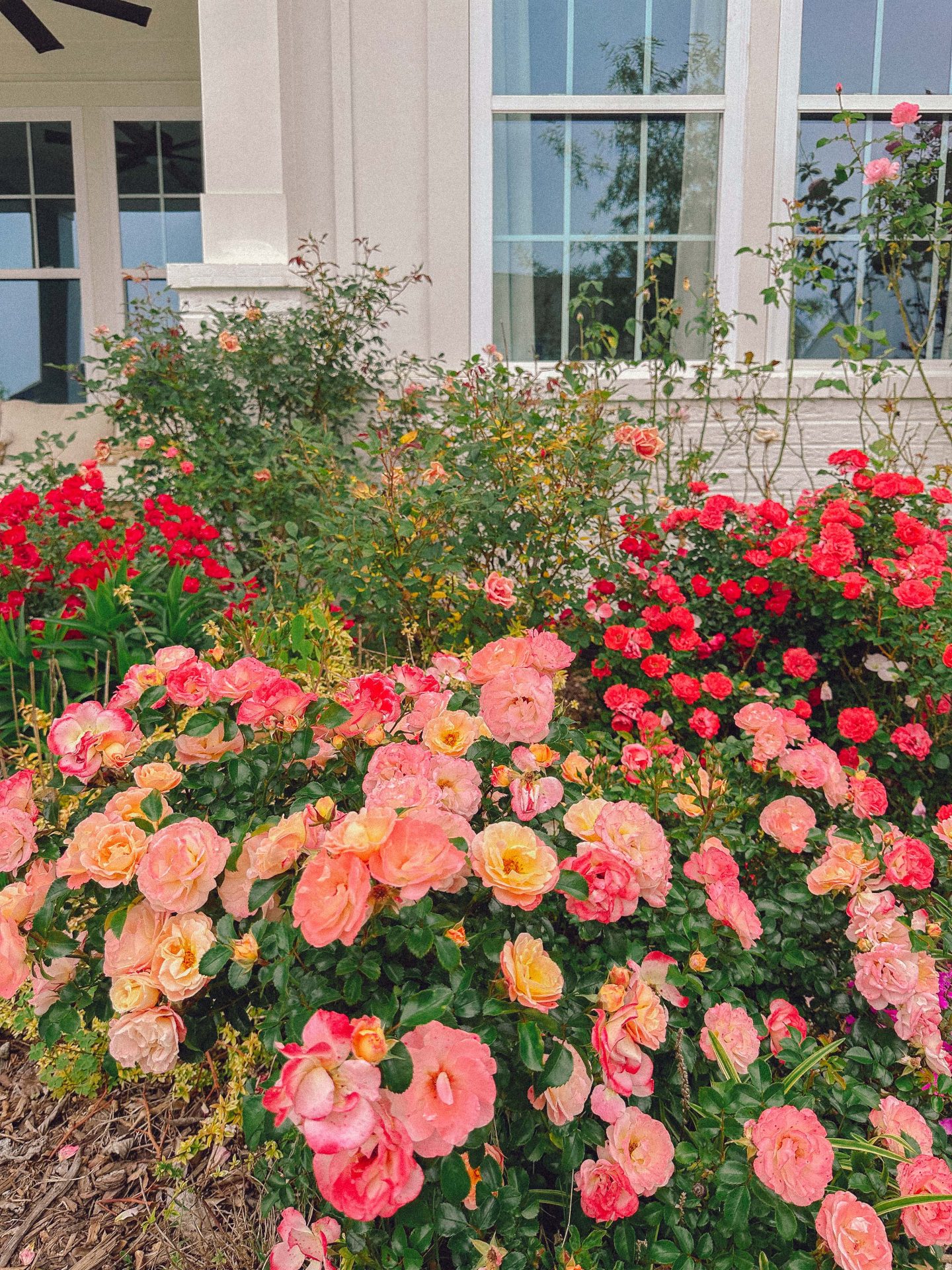 The peach roses!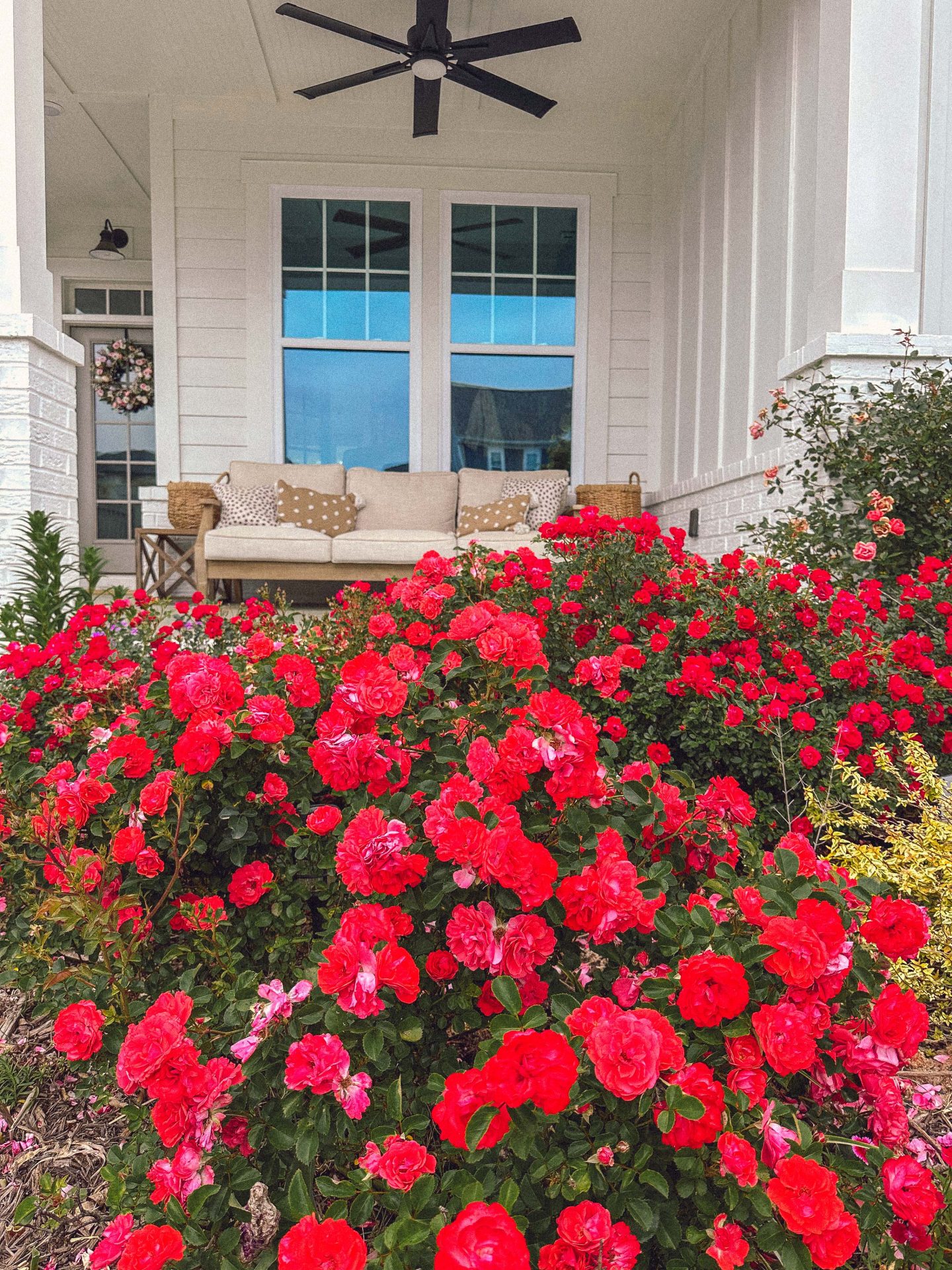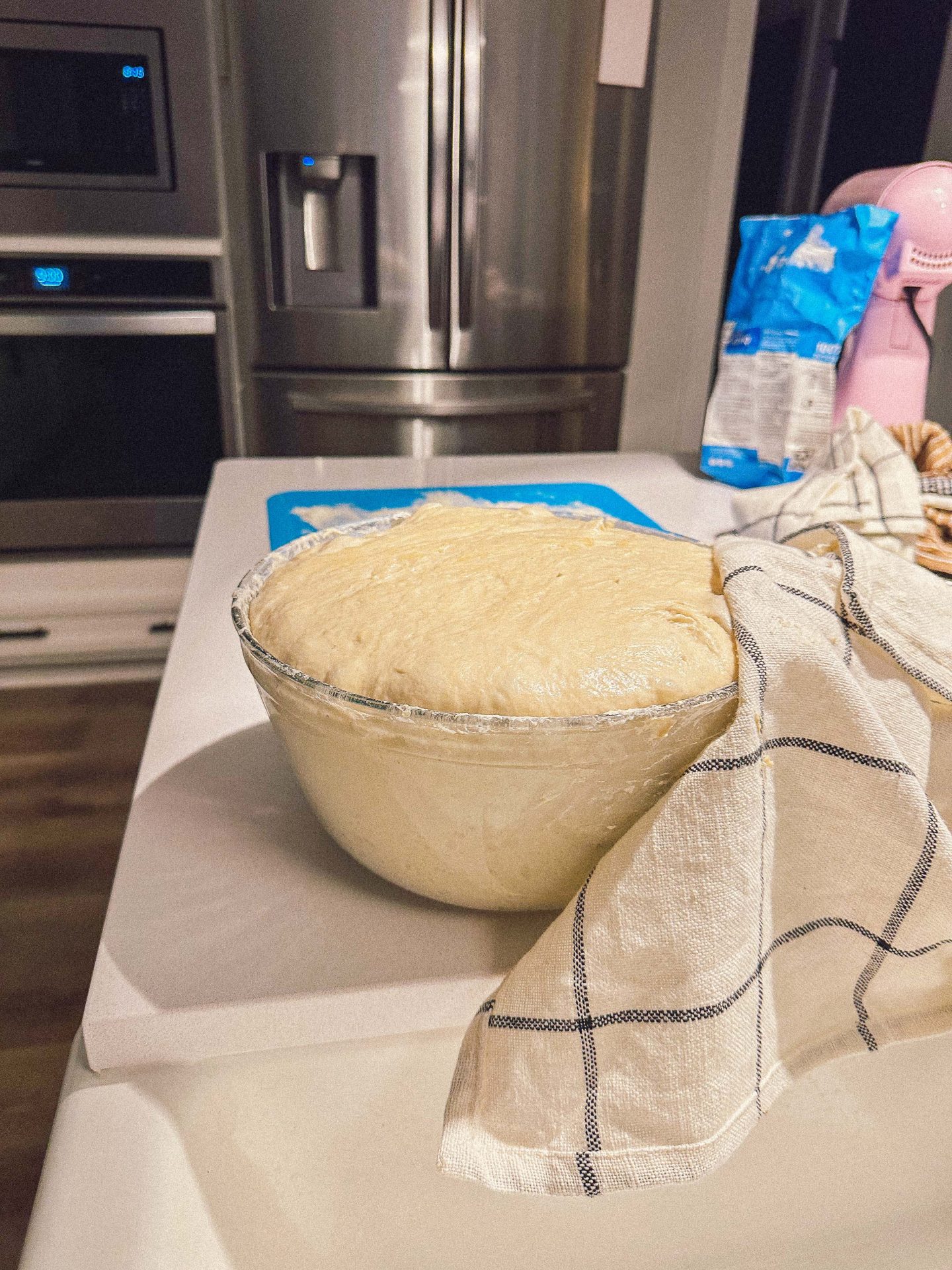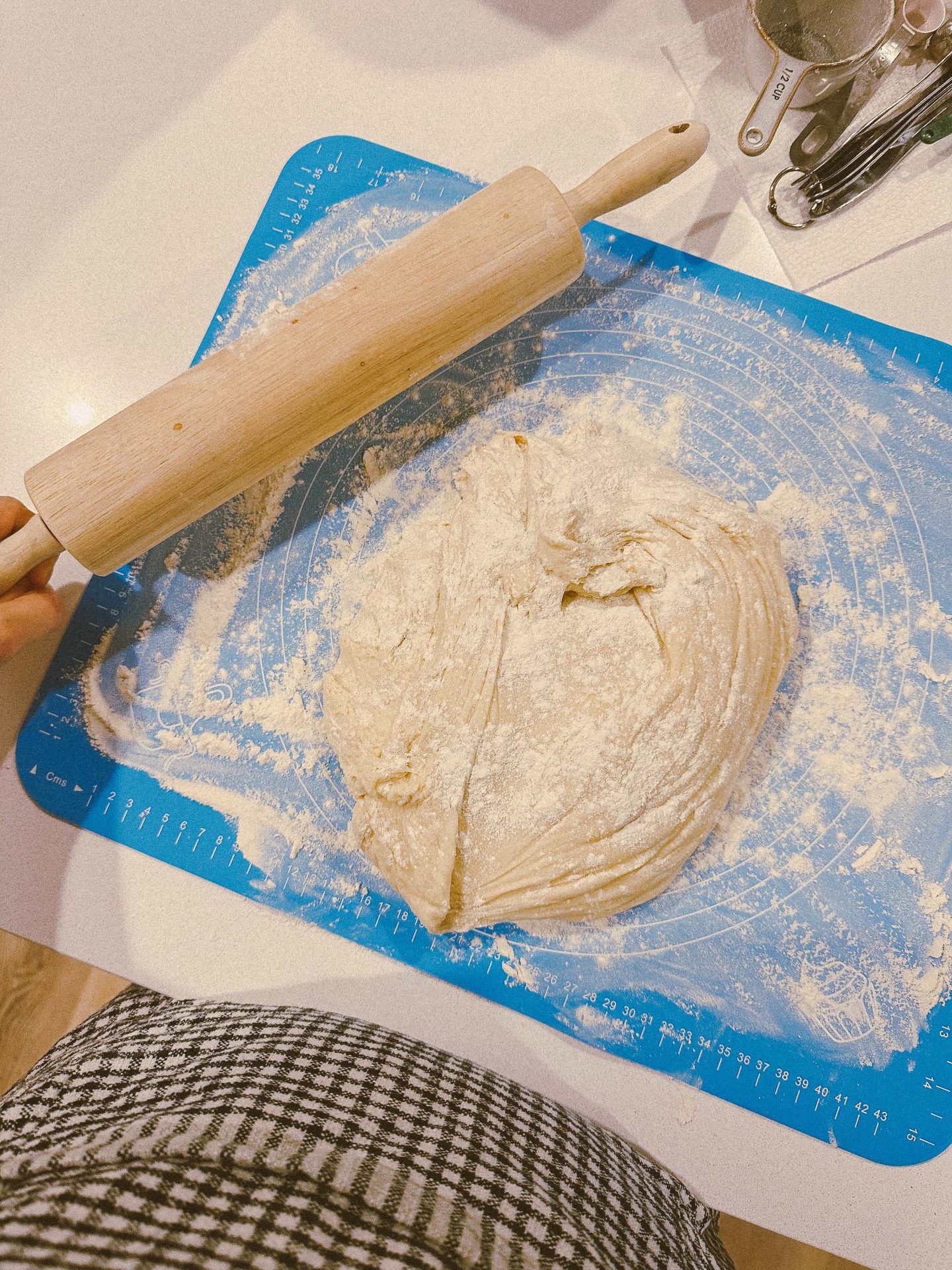 Cinnamon rolls require a few hours to rise, so I get up around 4:30 to roll them out, fill them, and let them rise.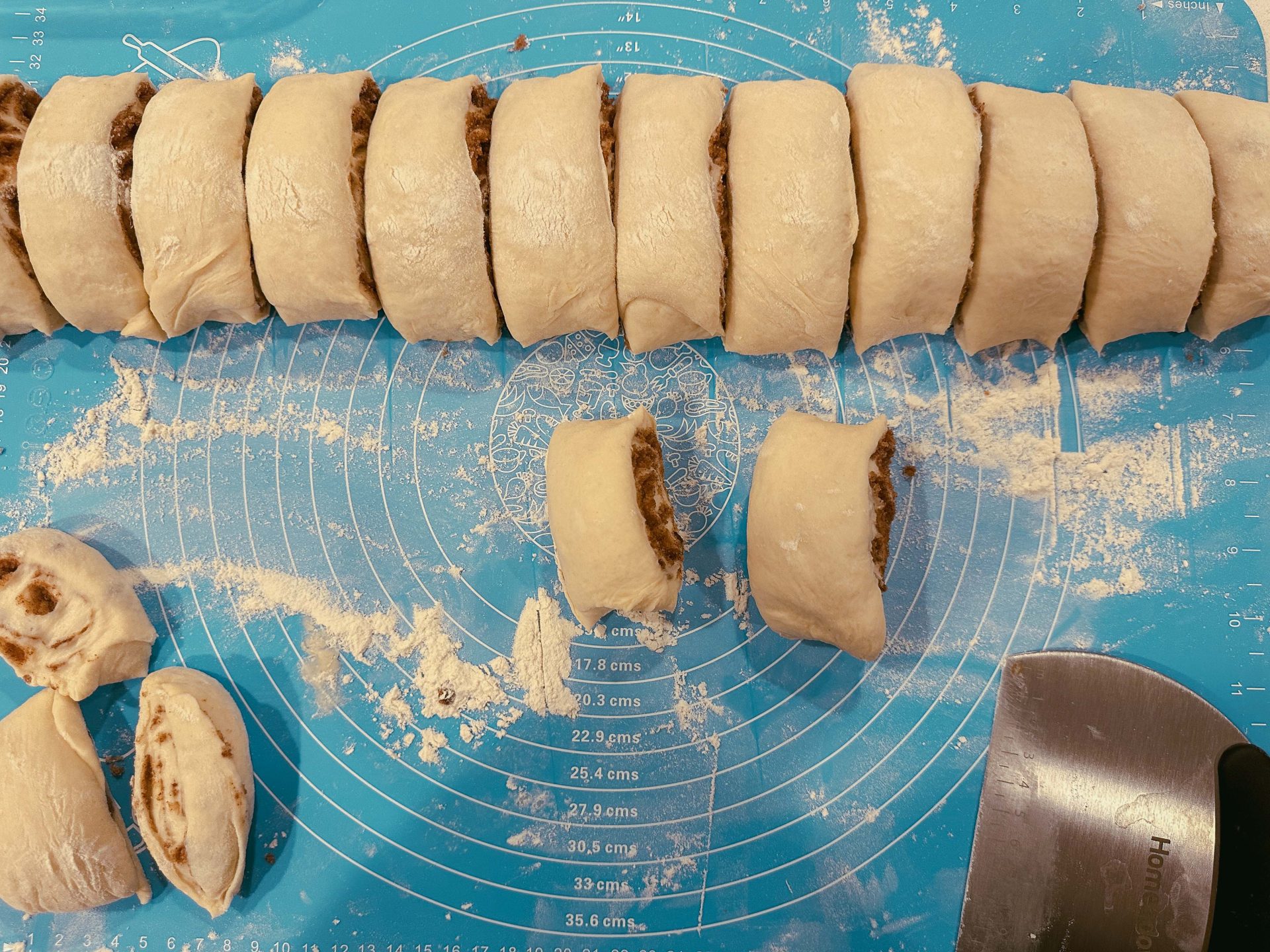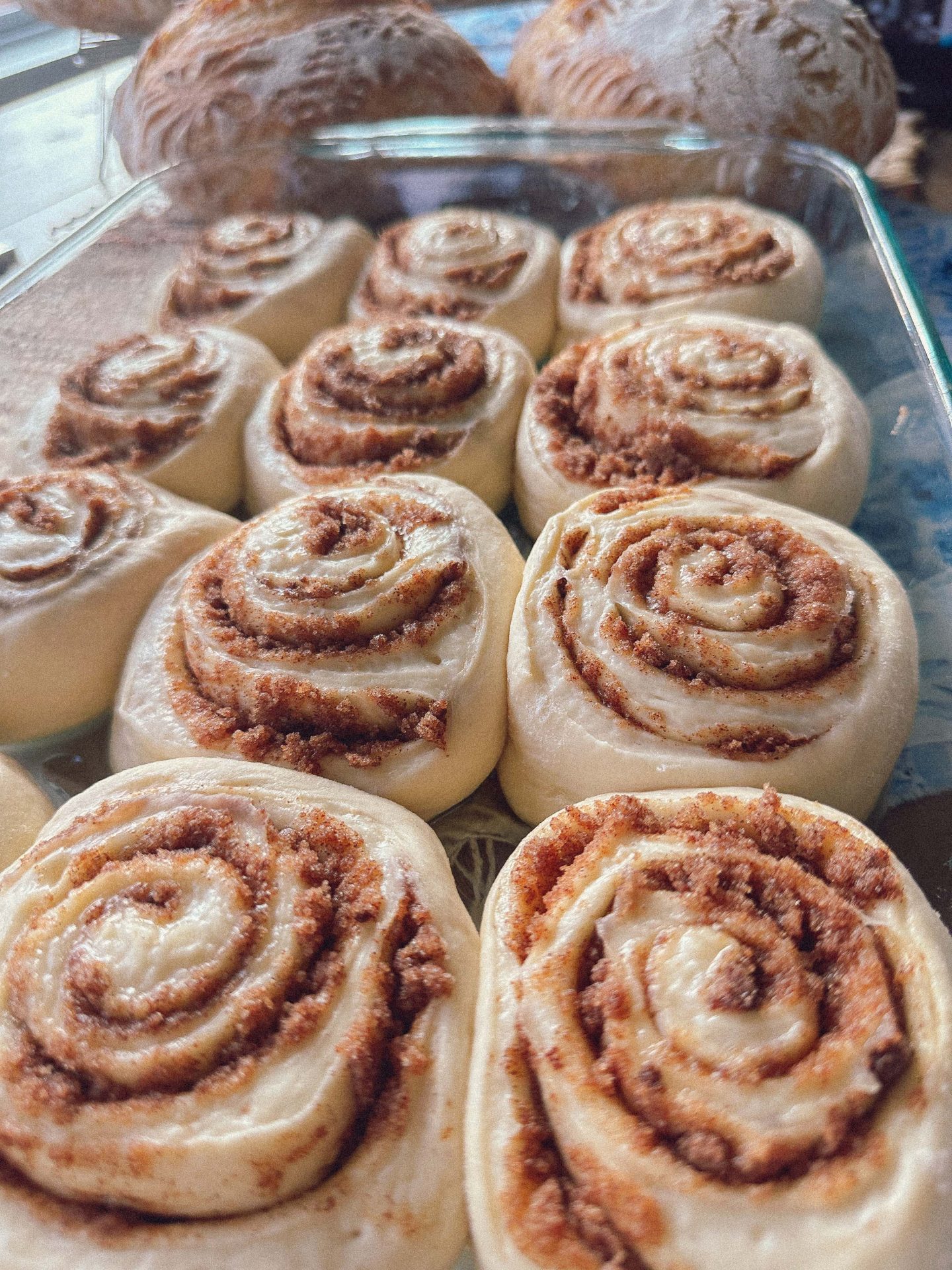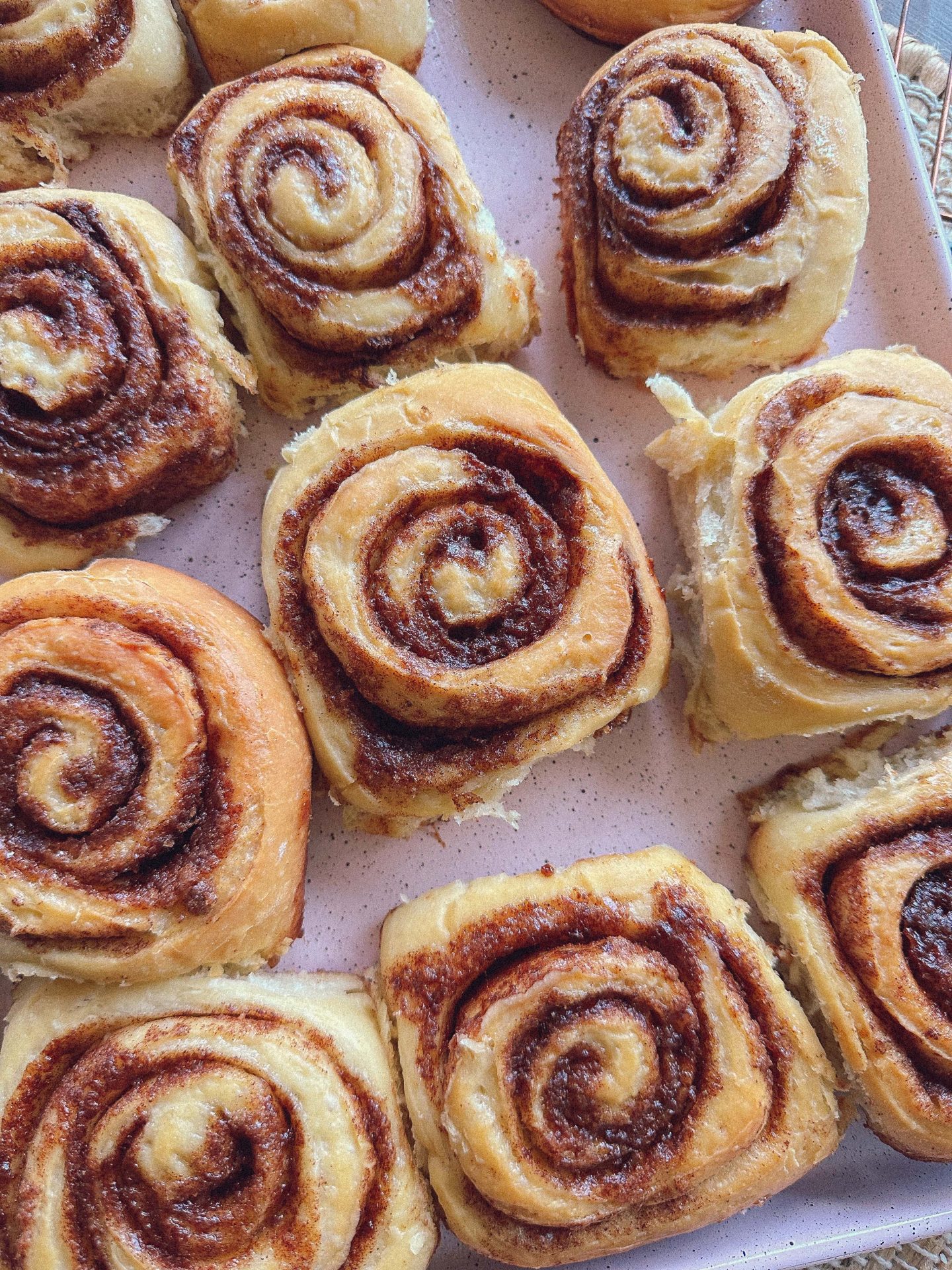 I made many sourdough cinnamon rolls, and they sold out in five minutes!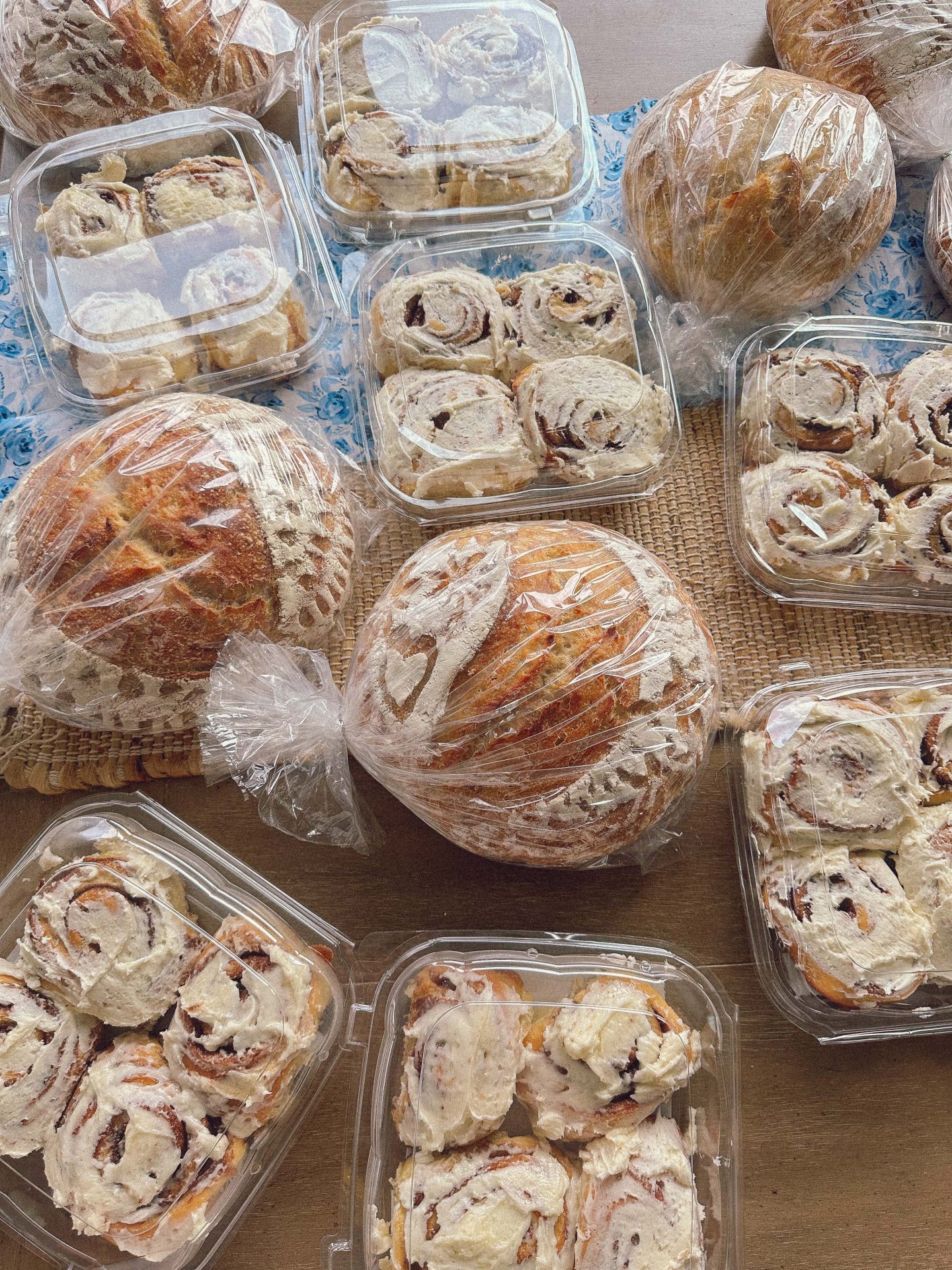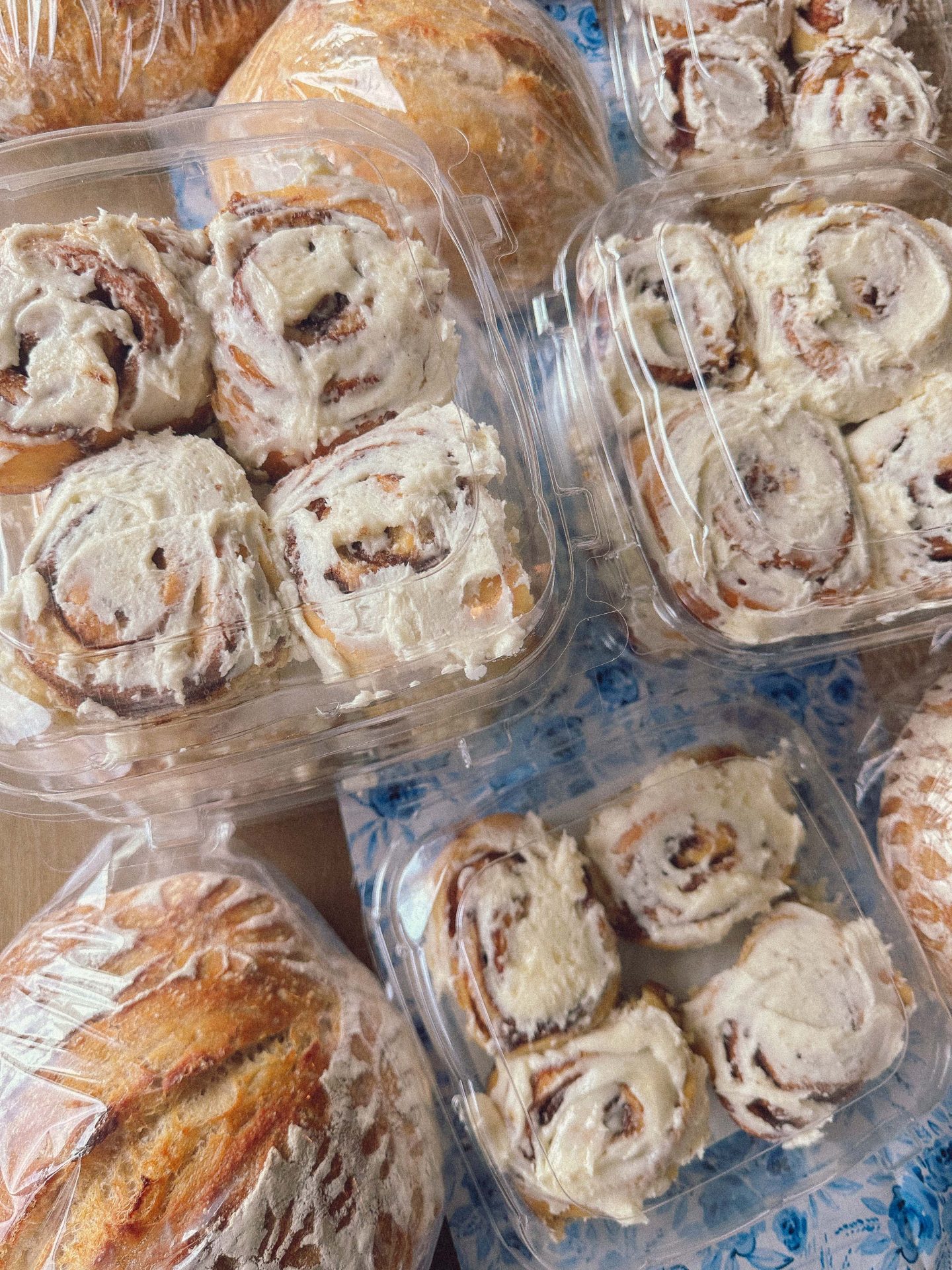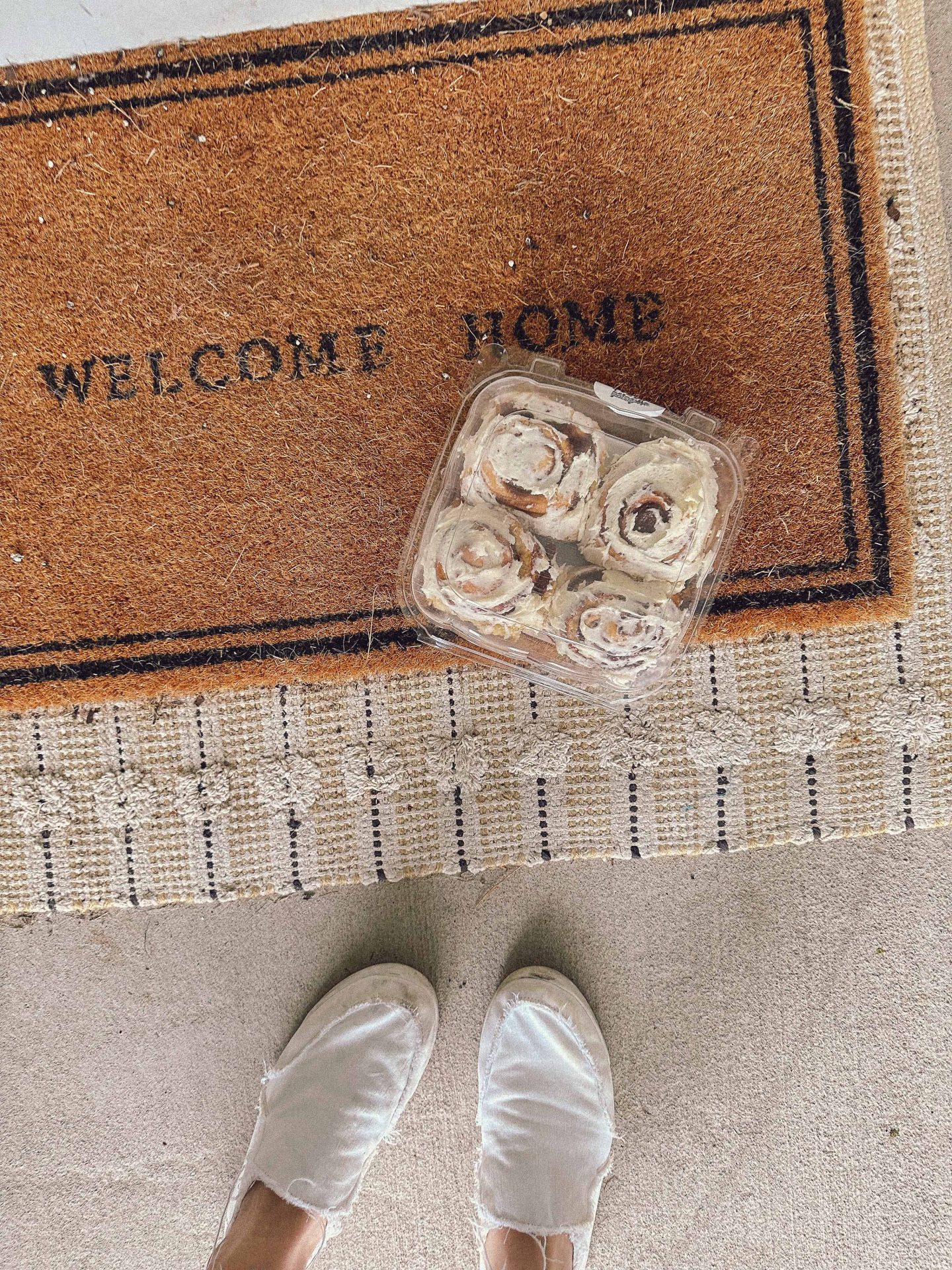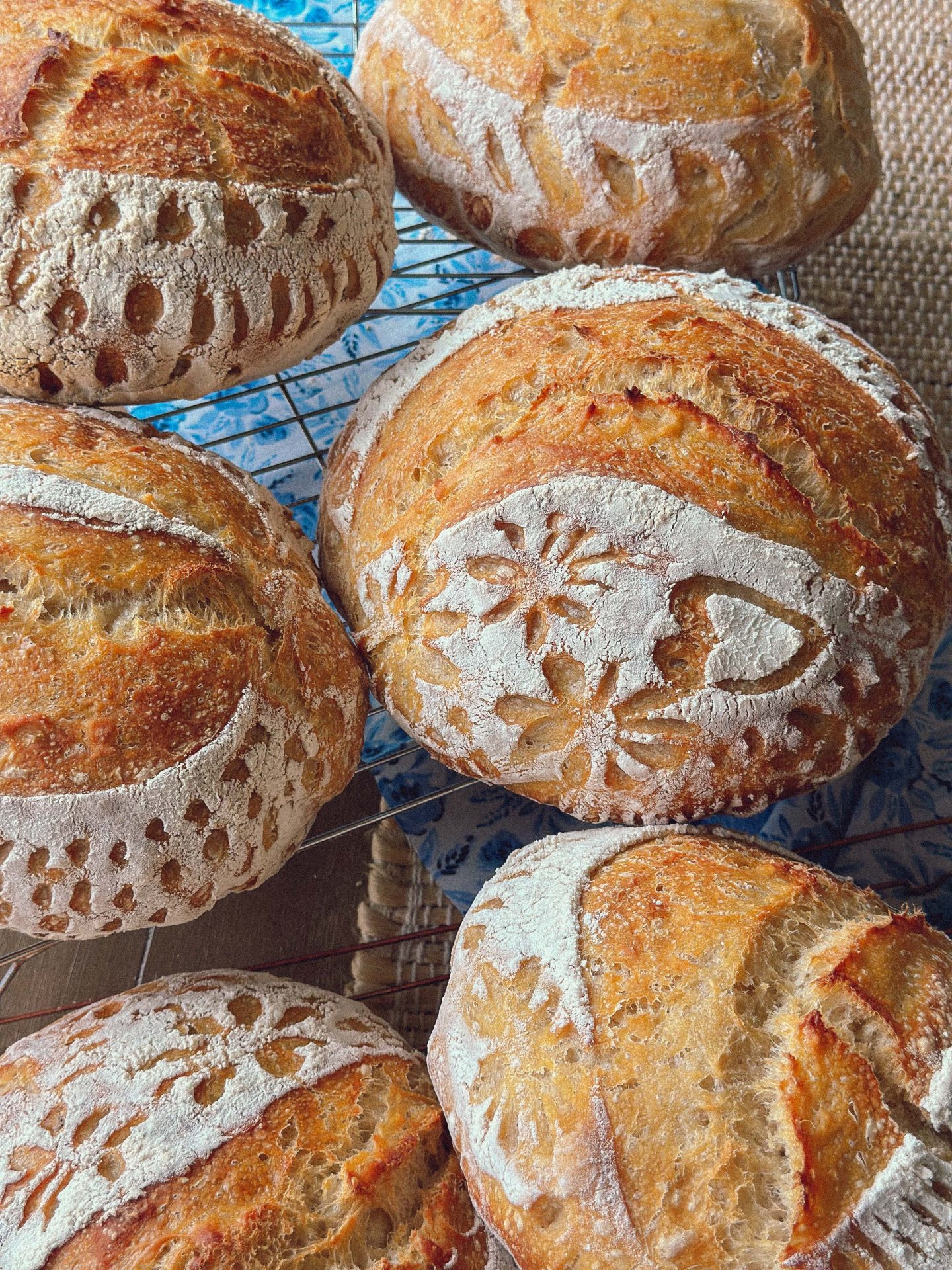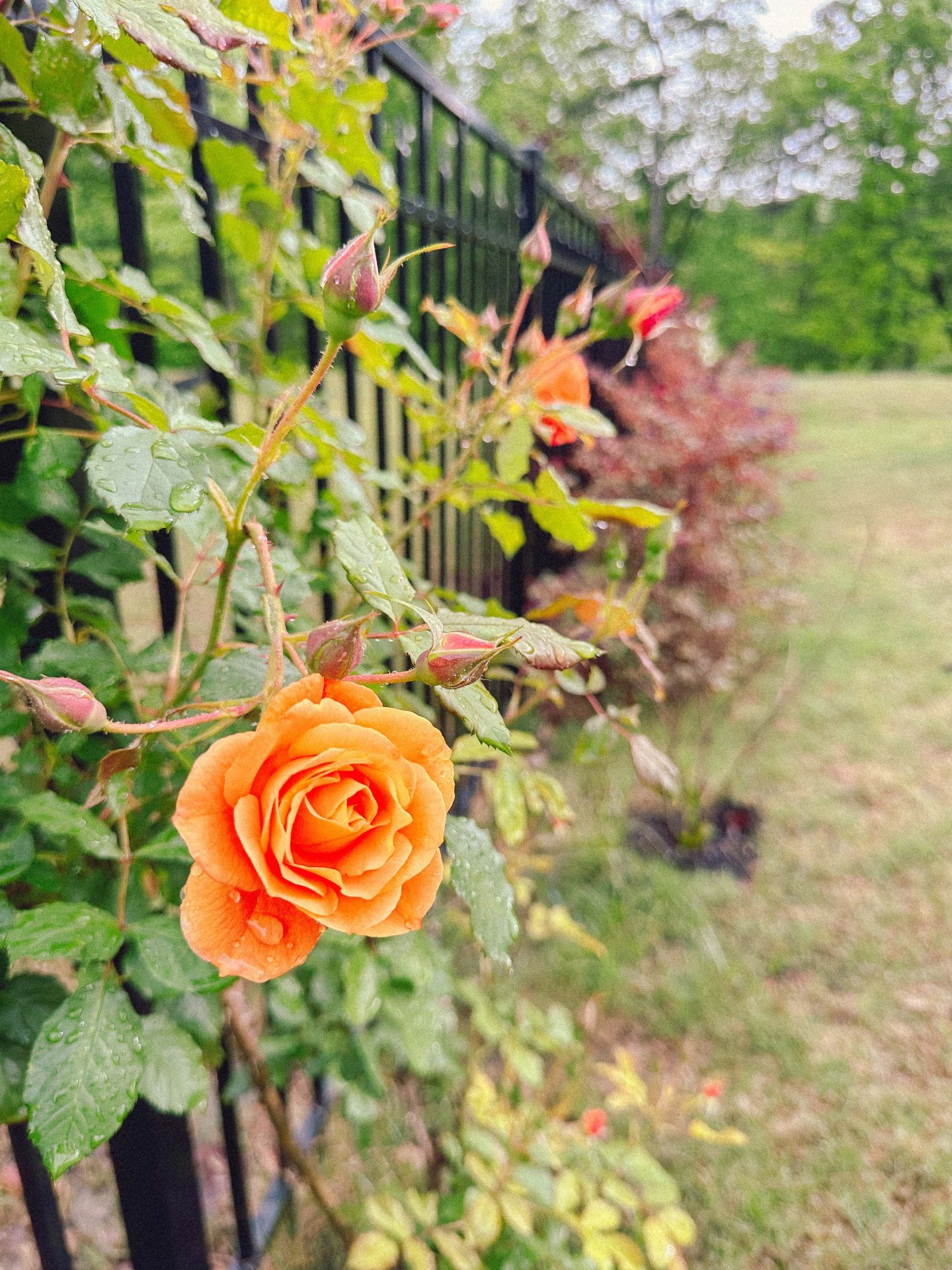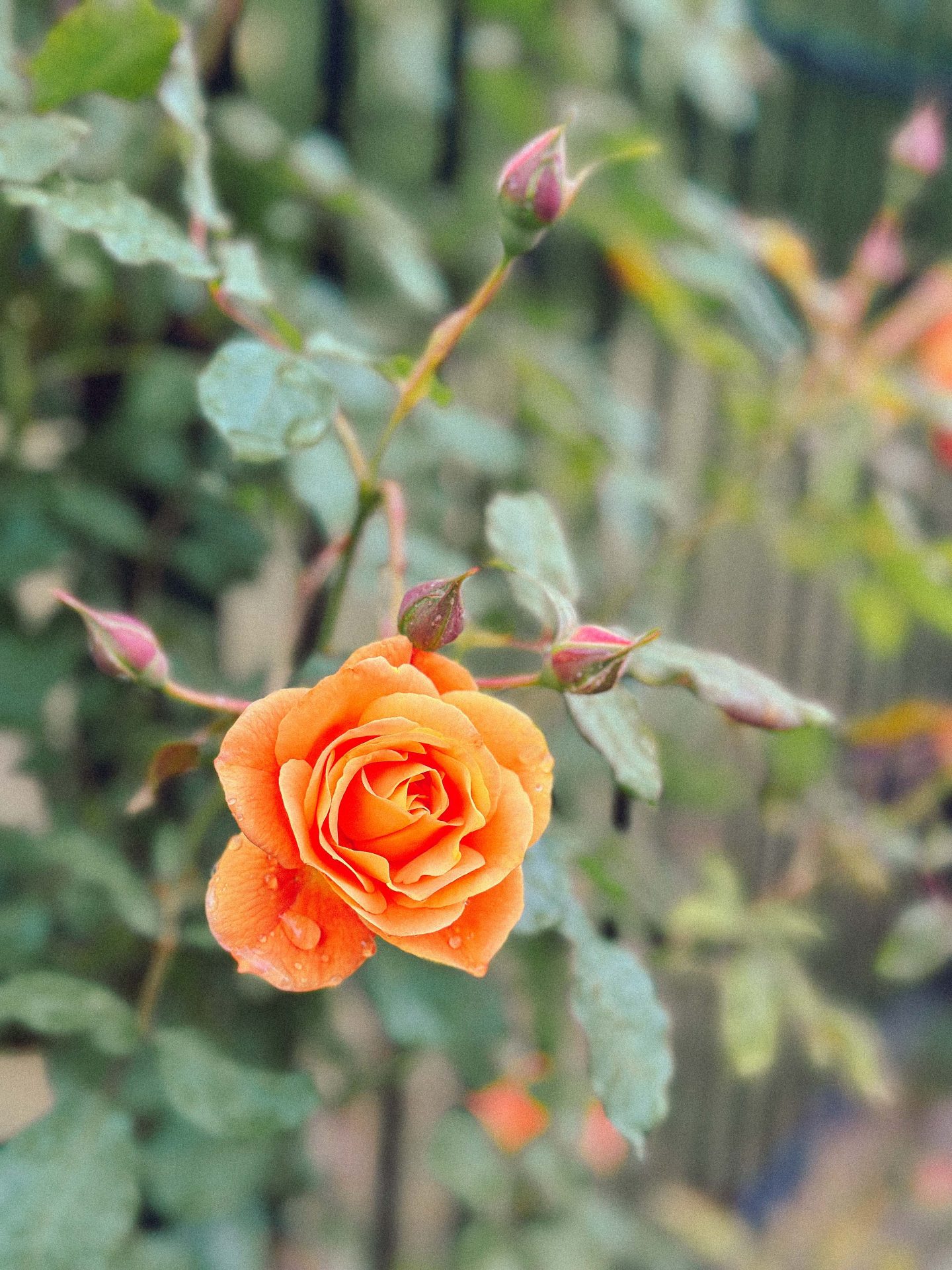 I need to film a video of all my climbing roses in the back, but these orange ones are more beautiful than they've ever been!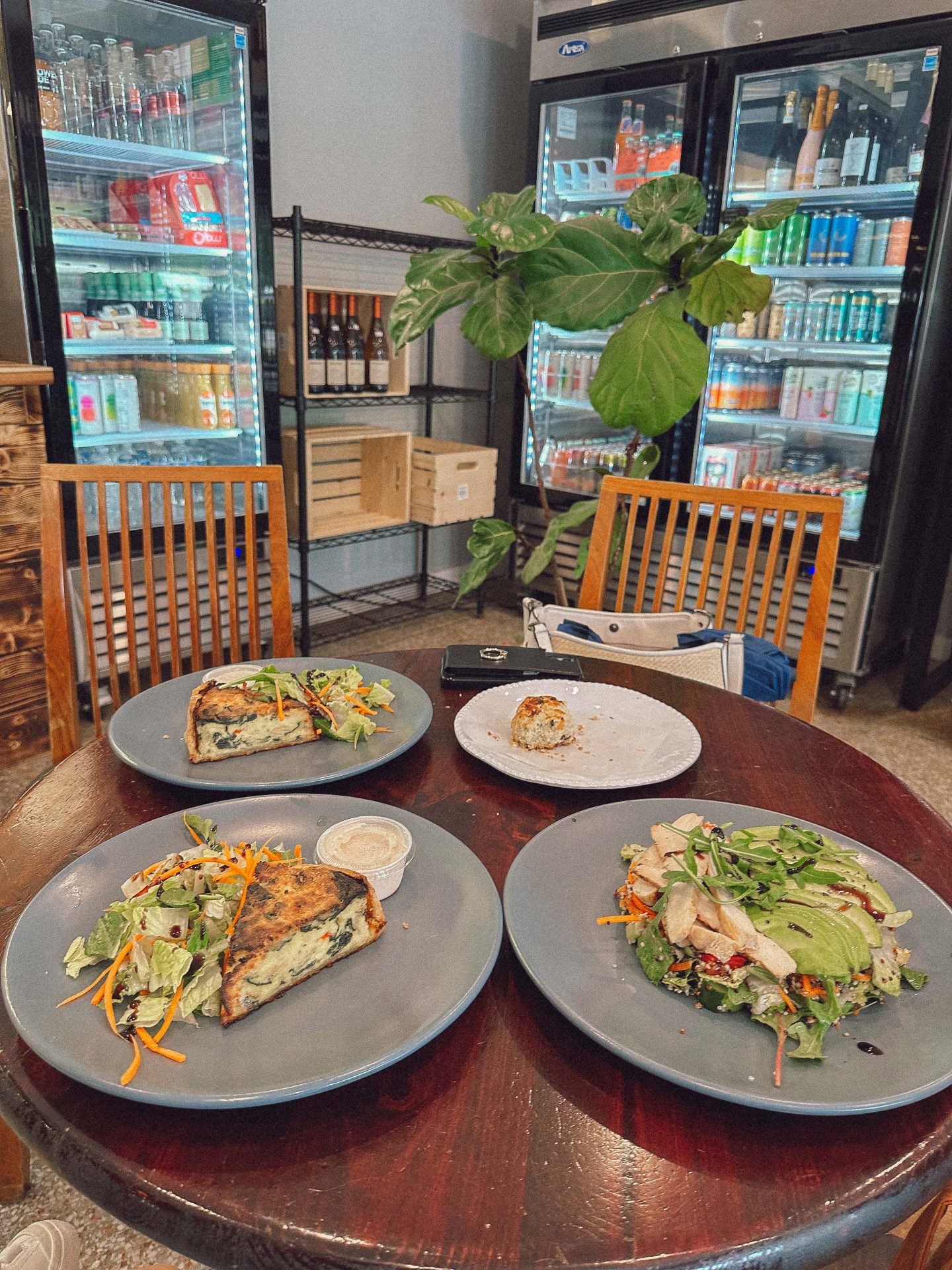 After all the crazy baking on Sunday, I headed to Belmont for lunch with my good friend, Emily! She's expecting in late summer, and I cannot wait!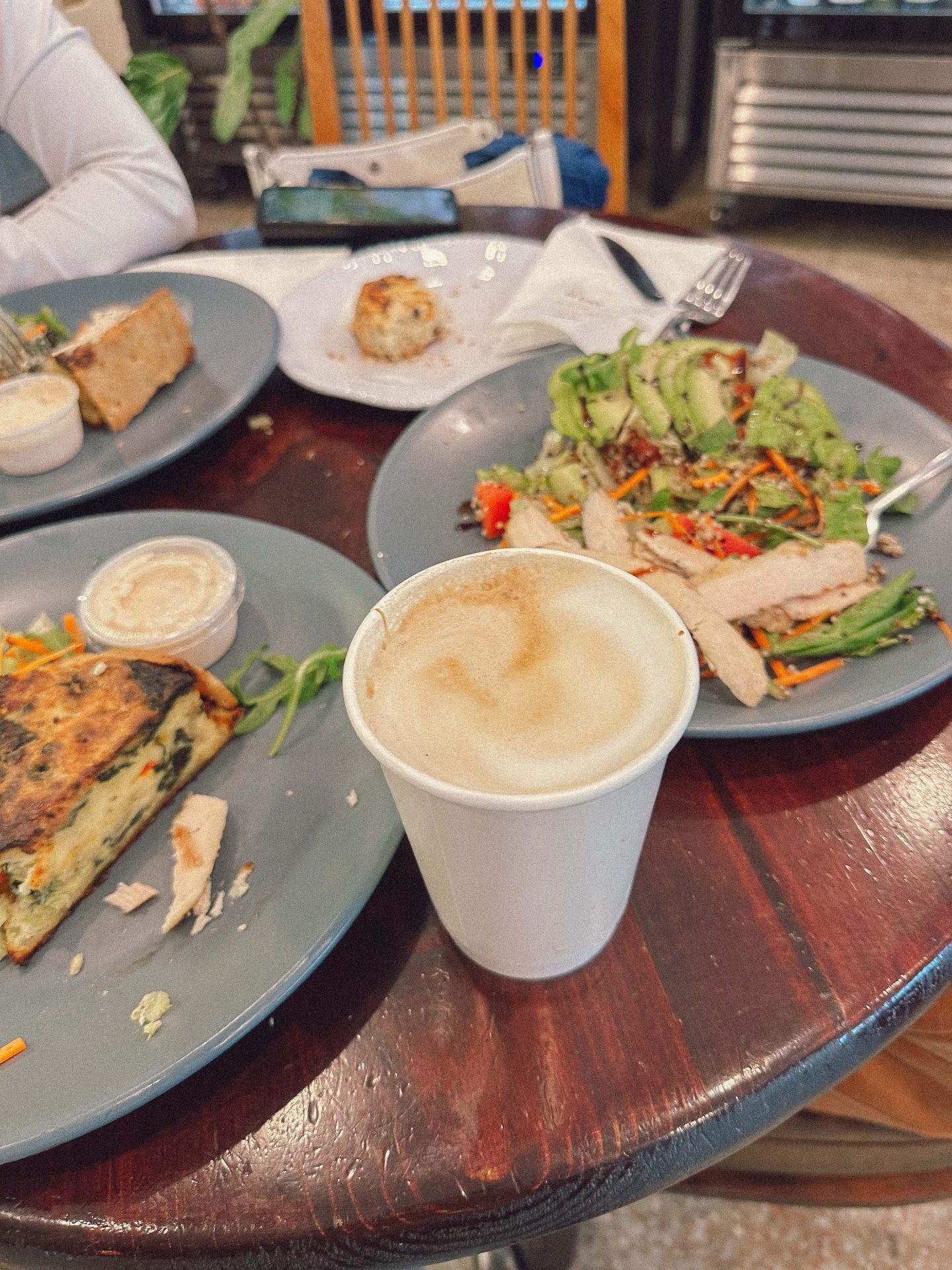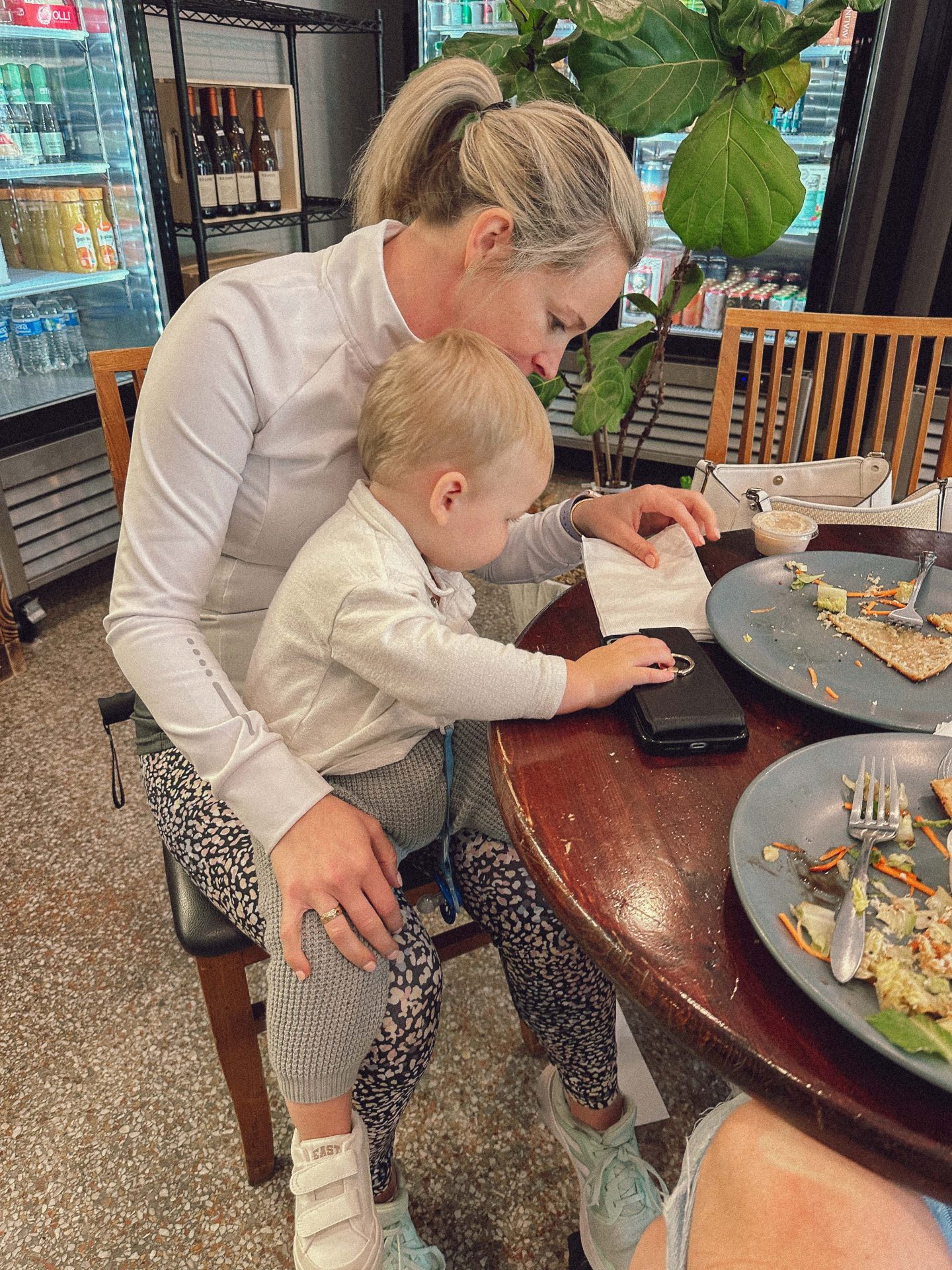 We had the yummiest lunch at the Everyday Market, and the quiche was to die for!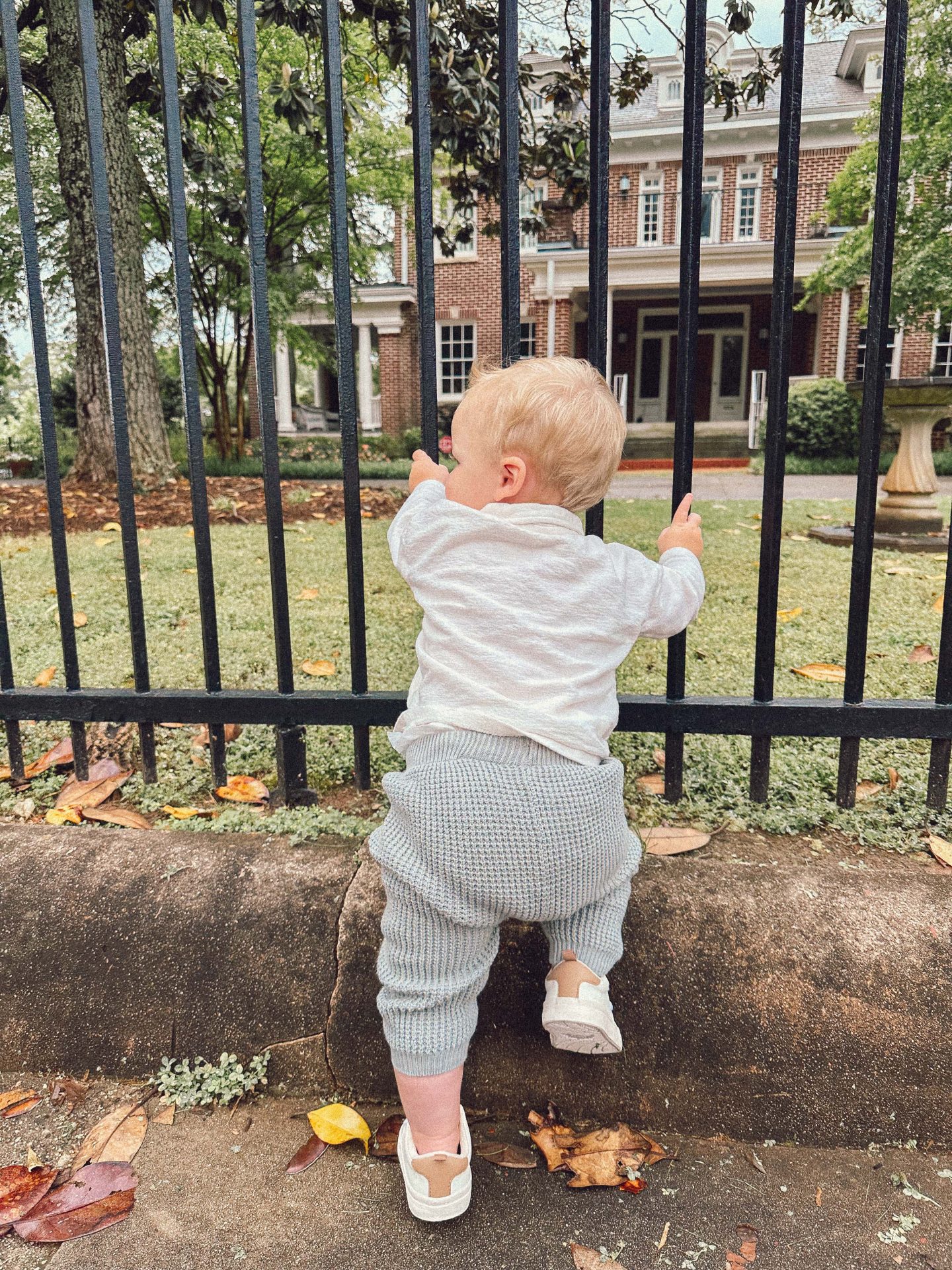 Little explorer!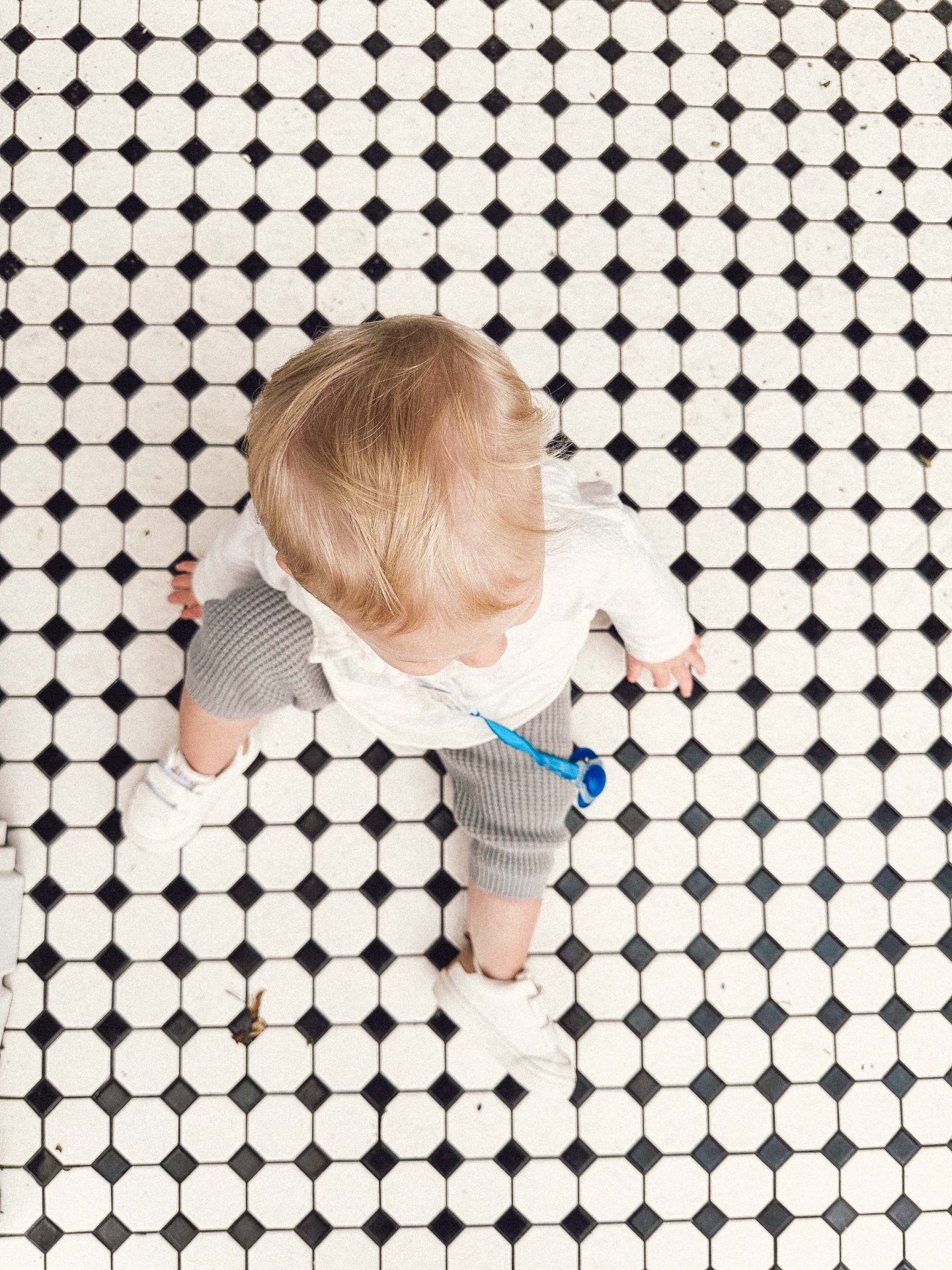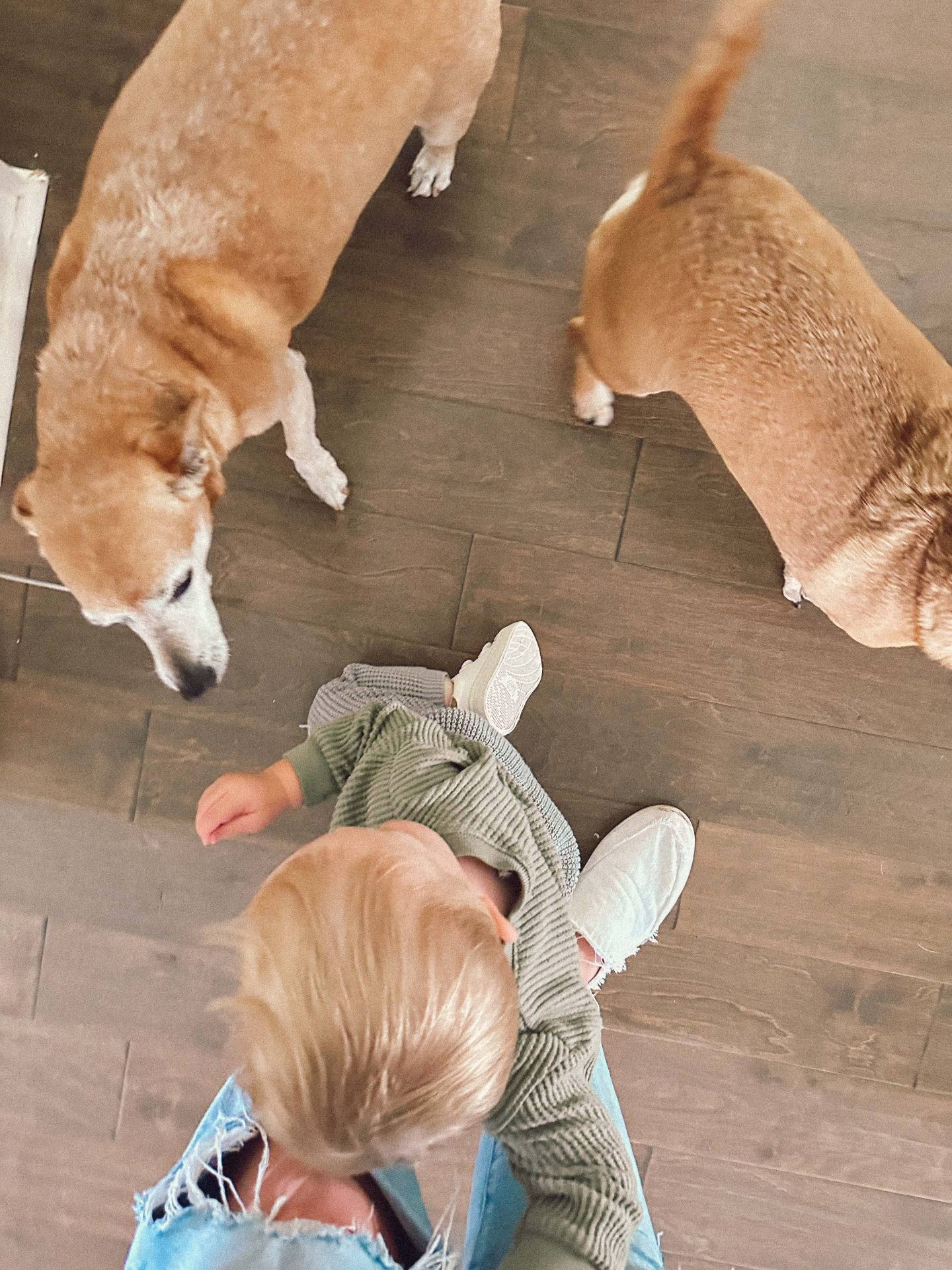 He is a big fan of dogs, and he loved her little ones.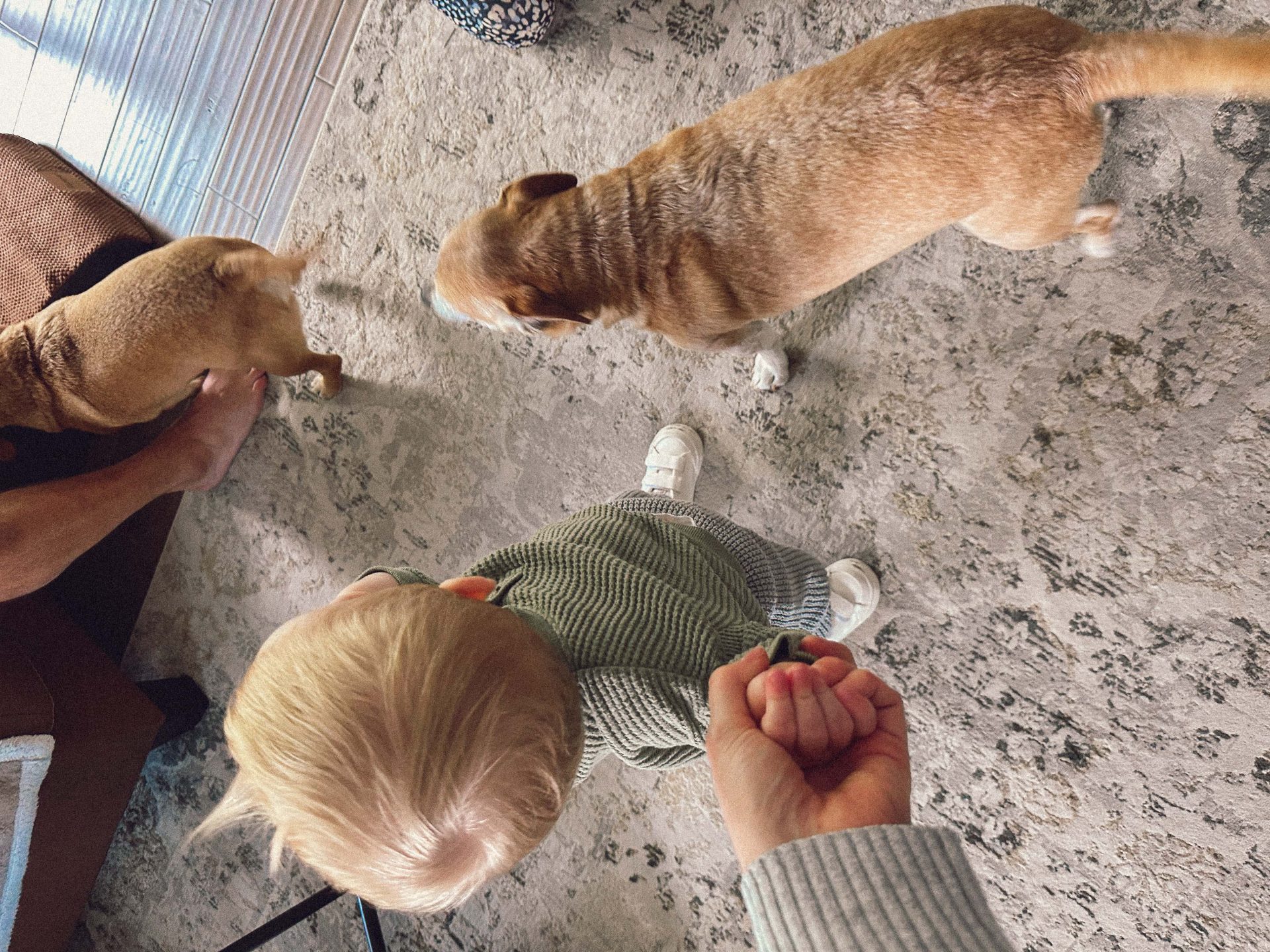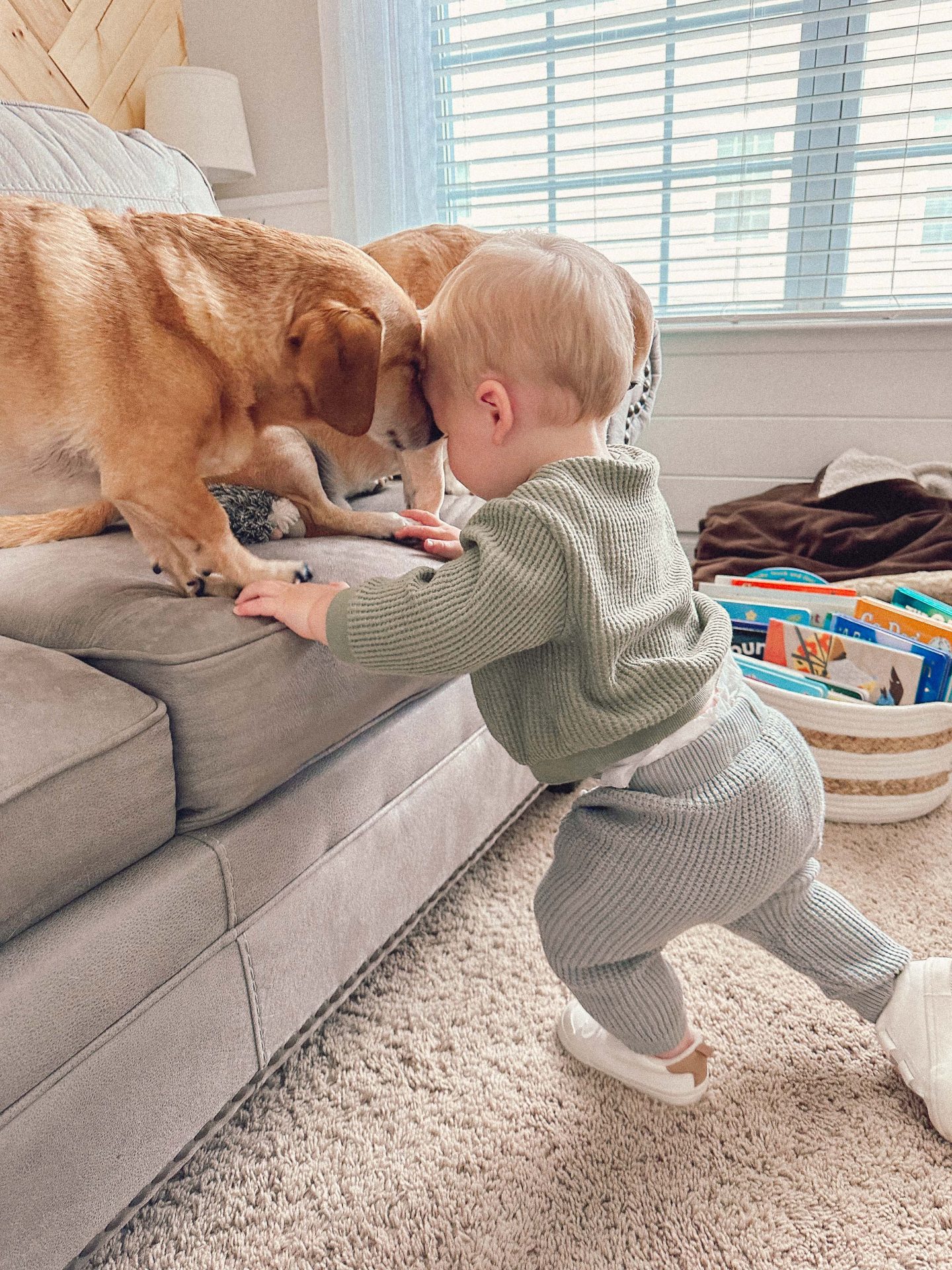 SO CUTE!!!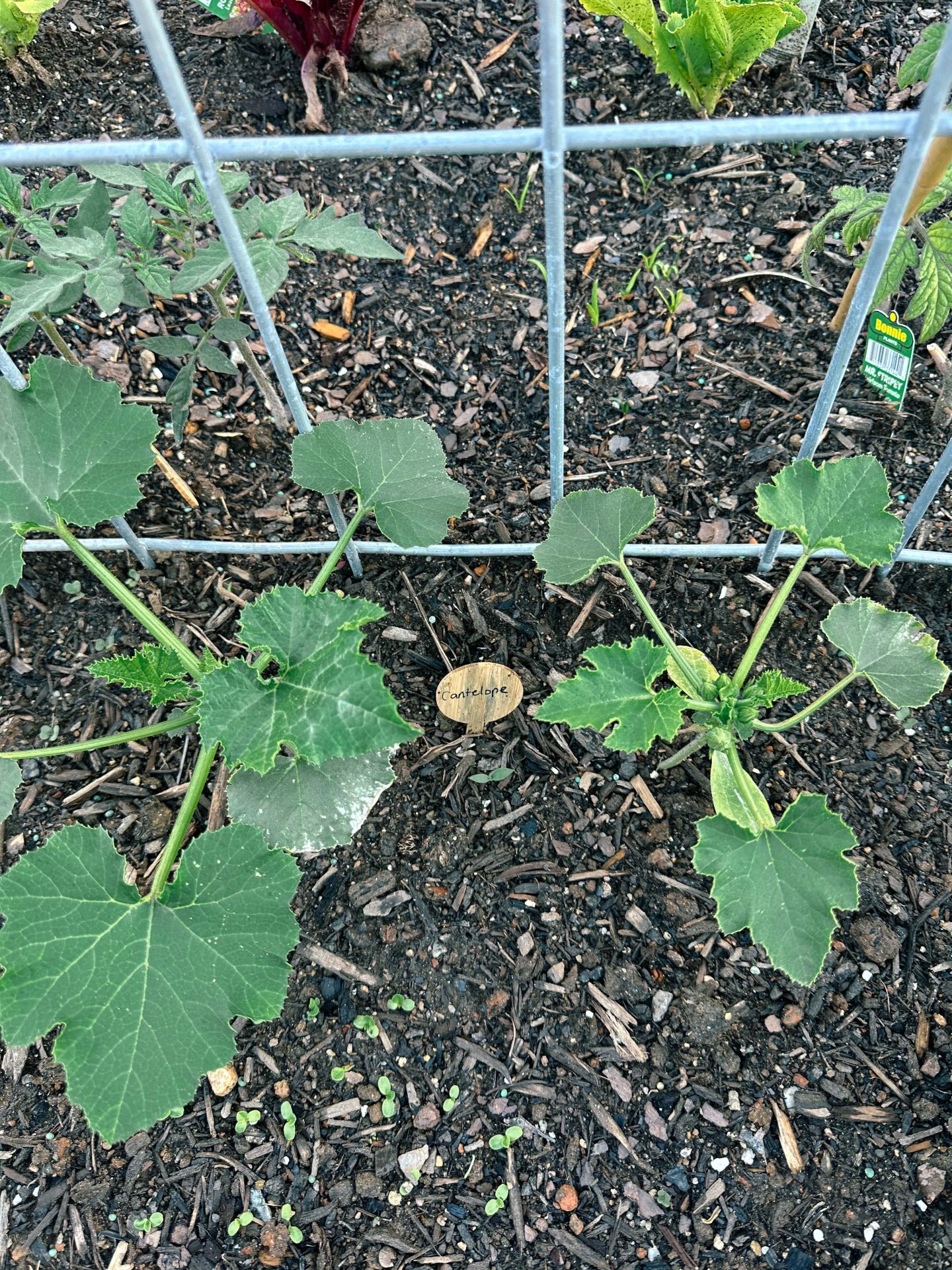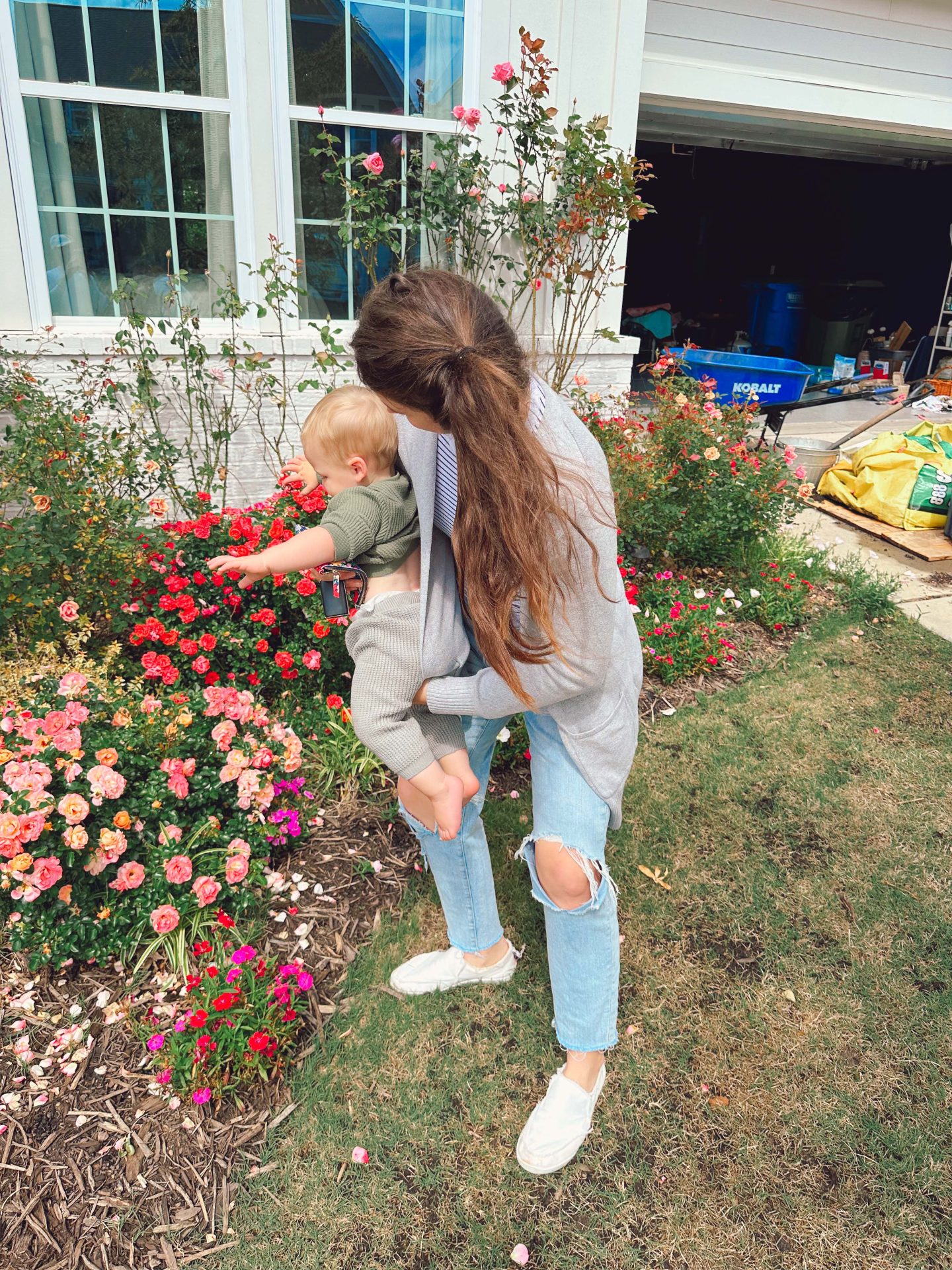 I ended Sunday with a long walk, sparkling water, and unhealthily scrolled through TikTok until I fell asleep. 🙂
I can't believe my sweet boy turns one this week! I'll share some photos from his little celebration this weekend in the next recap! xo 
Questions for you!
How was your weekend?
What is one goal you have for this month?
Is it pool season where you live?