I can't believe I'm finally writing this post. I've somewhat kept you in the loop with my career shift (but still blogging when I can, don't worry!), especially if you follow me on TikTok.
I am officially open for business, and my new company, Little Brittle™, has formally launched! I have been pouring all my time, heart, and focus into this, and I am so excited to be doing this finally! 
Over the past year, I have been working night and day in between being a full-time mom to create a brand, organize my new business, get insured, build a website, dive into marketing, become certified, get my license, and sign a lease for a commercial kitchen space. It has been more work than I expected, but it has finally paid off, and the fun part has started. As a mom, I do most of my work during the early mornings, nap time, and after bedtime. It'll be easier once we dabble into daycare next year. 
For the past few years, I have been baking for locals on the side. I've made themed cakes, cookies, brittle, and sourdough loaves, and I do local cinnamon rolls almost every Sunday. It brought me so much joy that I decided to finally take the next step into doing this full-time.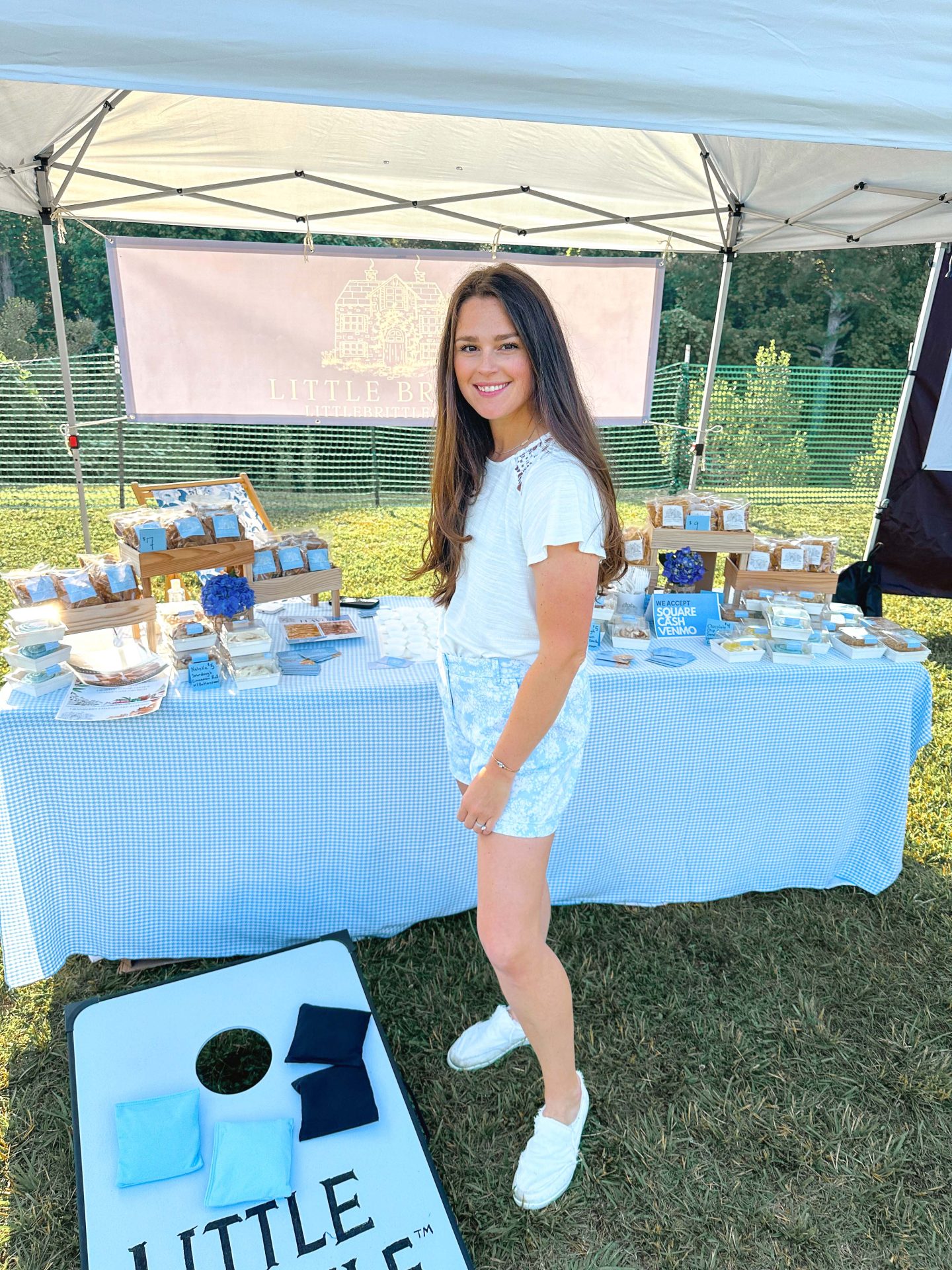 I attended my very first farmers market last weekend as a vendor!
I was incredibly nervous about this career shift, primarily afraid of what others would think, but that's silly. I'm glad I decided to follow my dreams, and I don't think I've been this happy in a long time. I felt like I was missing something, and I feel incredibly full right now. Before I started this blog, I made cupcakes and cakes for weddings in college. Some of you probably remember those days I used to share on Tumblr. The blogging world took off, and I had a shift in goals.
We just circled back to what I always wanted to do. I love to bake. I will jump to the occasion when anyone asks on our neighborhood forum for a dessert or for somone who can make something for an event. I bake like a maniac when family or friends visit, which I never get tired of doing. During the holidays, I made a dessert board for a client that had over 1000 items on it. I stayed up until 3 am completing it, and baking is the only thing I'll willingly stay up for (aside from my child.) I'm just so passionate about it, and I would regret not following those dreams.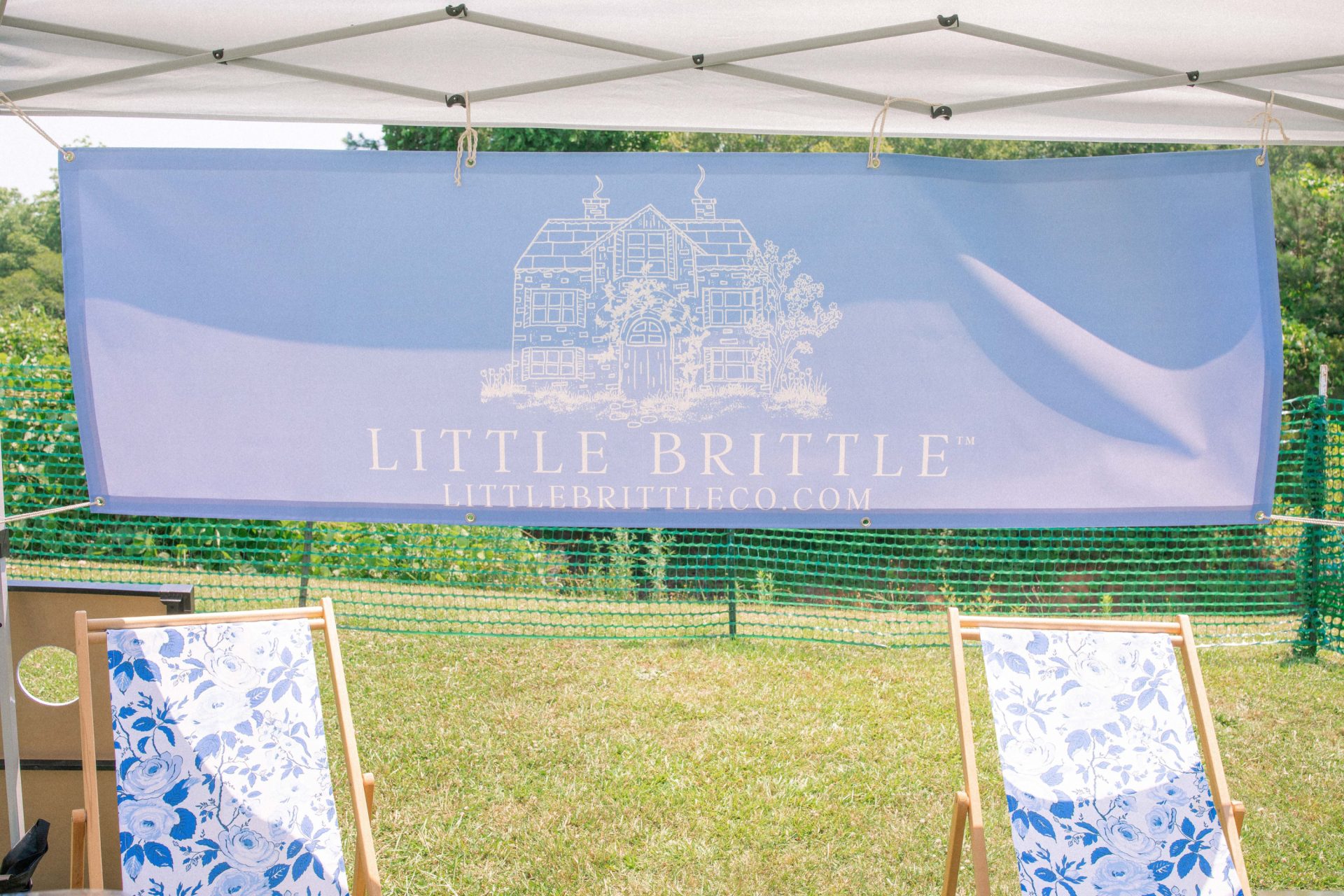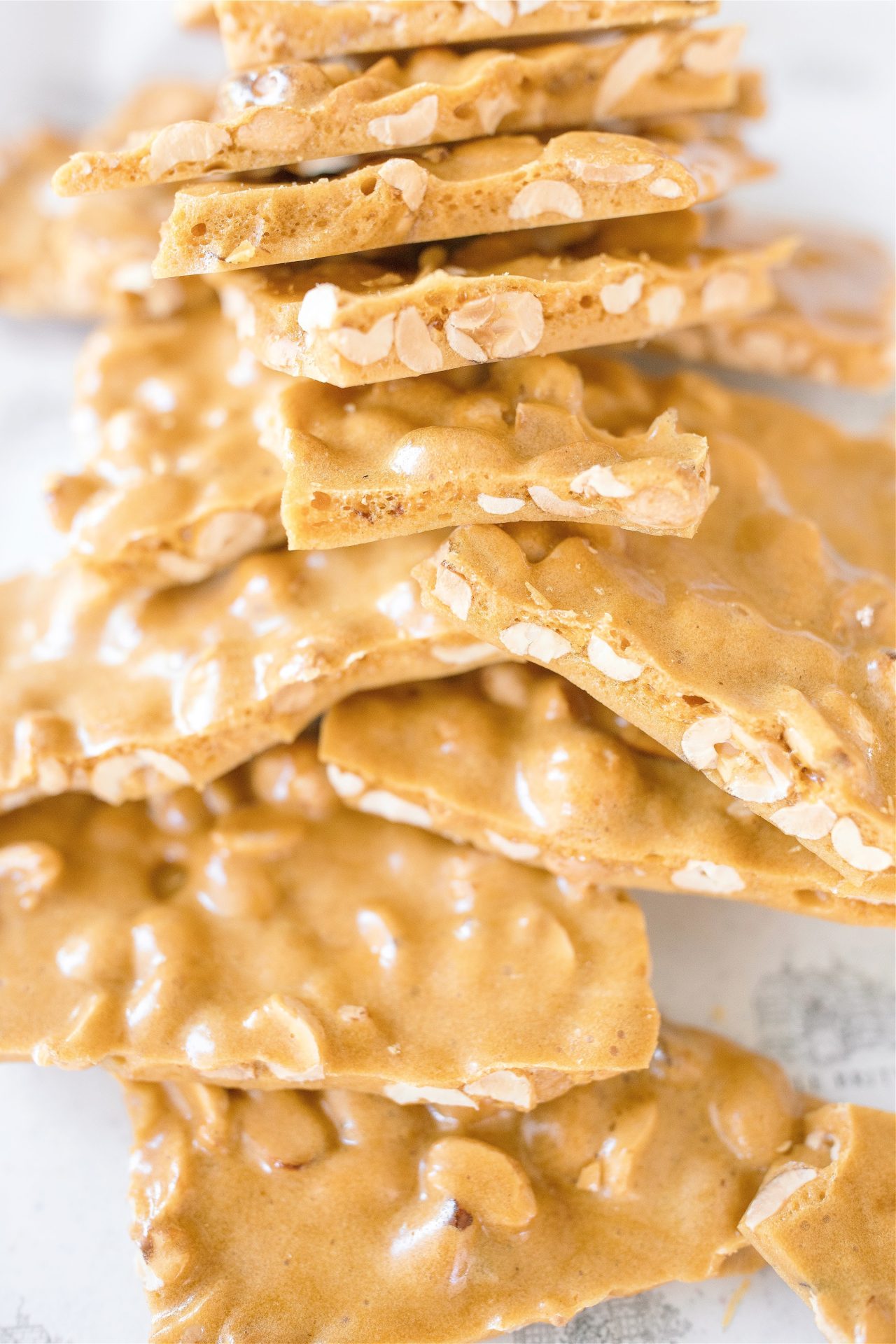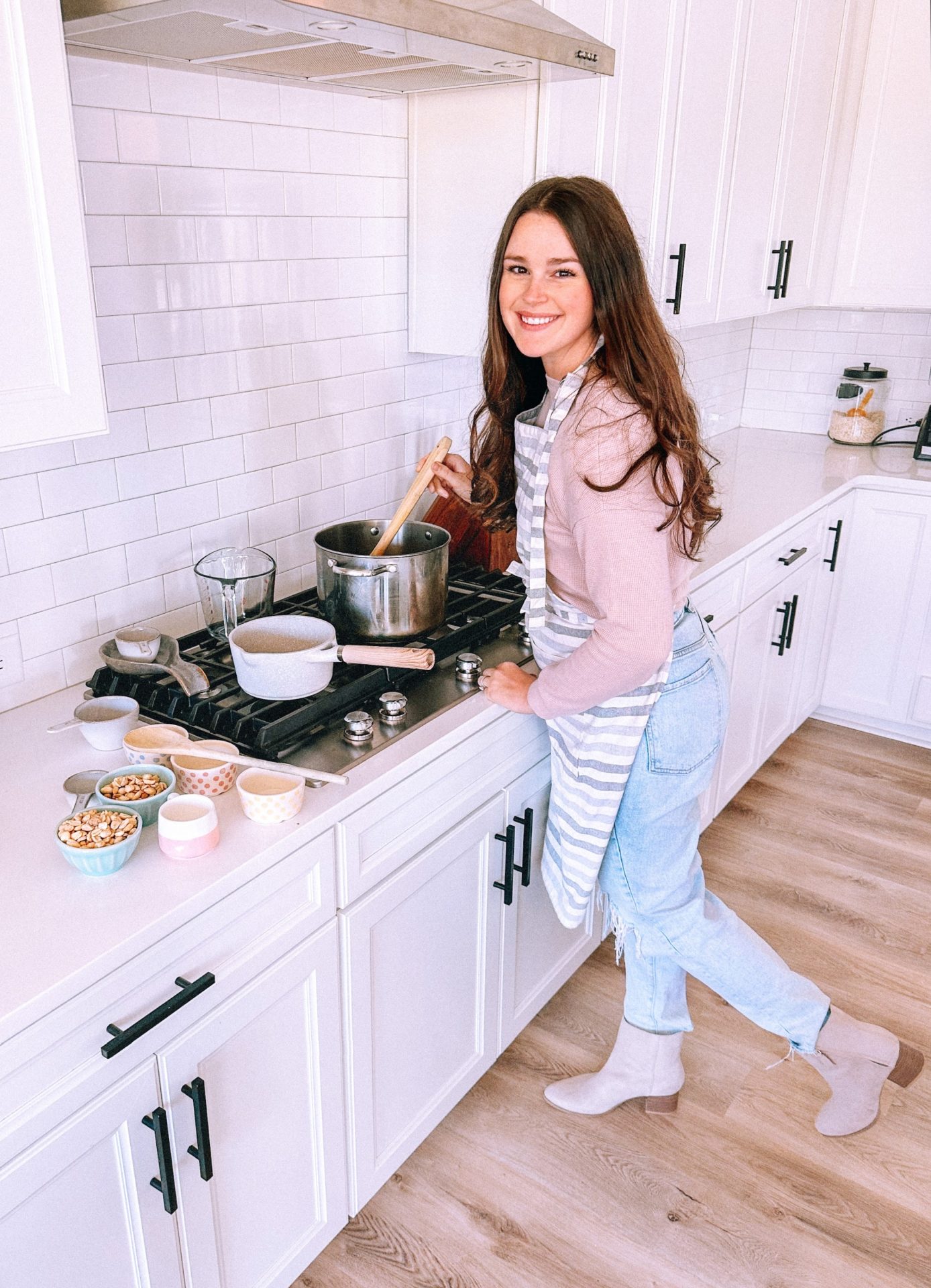 One day, I was sitting on the couch, and my husband said, "You know, you really should start your own company for your baking and brittle." that's how it started. The next day we started talking about names, a plan, the look, legalities, and our goals. About ten months later, here I am! 
I will sell my baked goods locally, offering baked goods for nationwide shipping, creating custom corporate boxes, and selling my brittle flavors online!  During the holidays, I will offer festive gift boxes filled with seasonal treats. I will try to do as many pop-ups and festivals as possible, too! If you are local, follow our social media to stay updated on when we are at a market (like this weekend!) I have spent the past months creating over 65 brittle flavors that I will rotate throughout the year! In the fall, I'll launch all new seasonal flavors, which are so good! I can't wait for you to try them. 
Now that I'm in a commercial kitchen space, I can produce higher volumes of brittle, sourdough cinnamon rolls and other baked goods. We are working right now on the logistics of shipping the cinnamon rolls, which will be amazing! 
My recap posts will be so much fun now that I can take you along on this new journey of mine as a mom and business owner! If you have any questions, please leave them in the comments. I will check them this evening! 
Below, I'll share some Little Brittle™ photos from the past months! 
Thank you all for the support over the past 14 years, I can't wait to share this new chapter!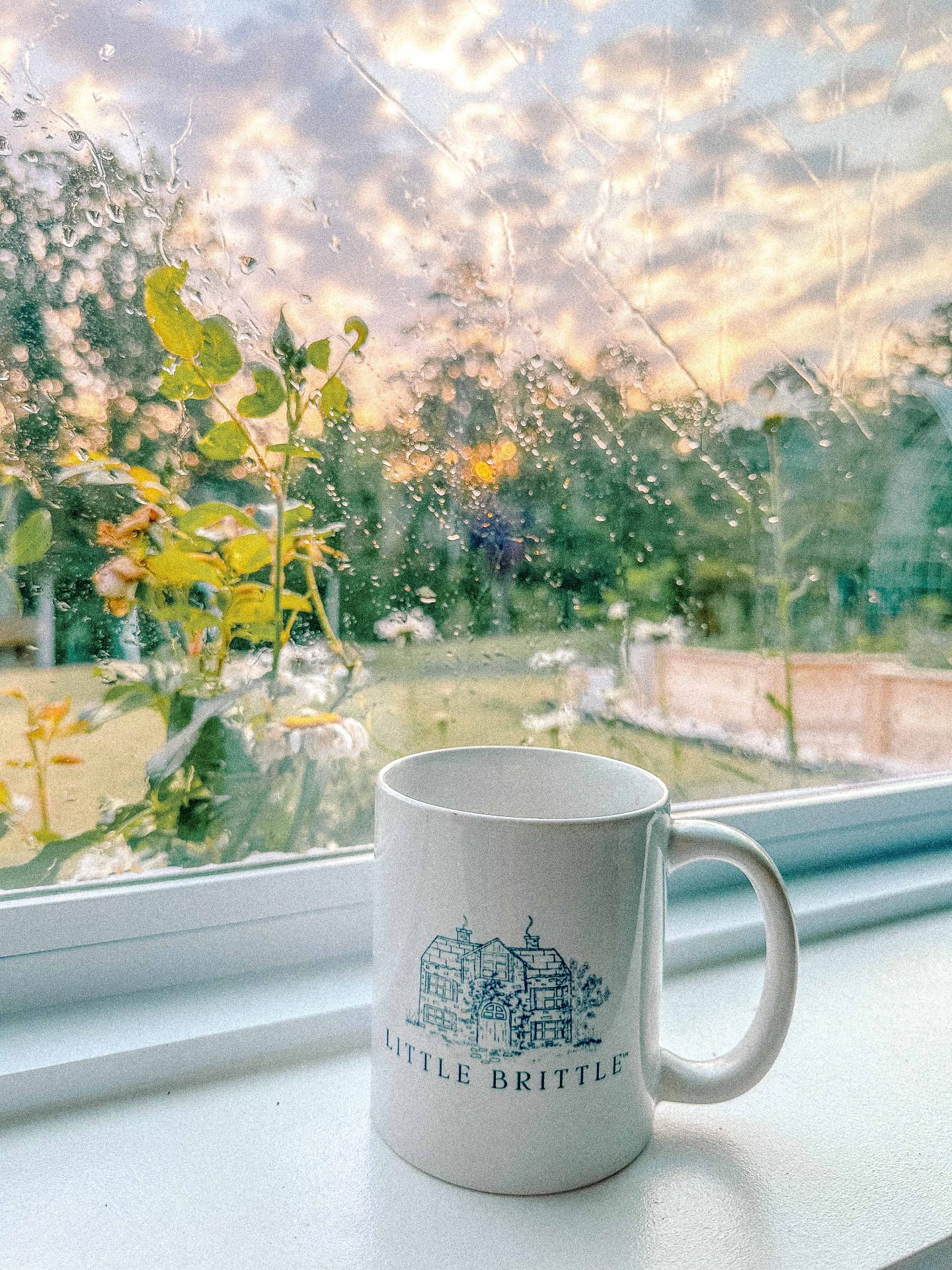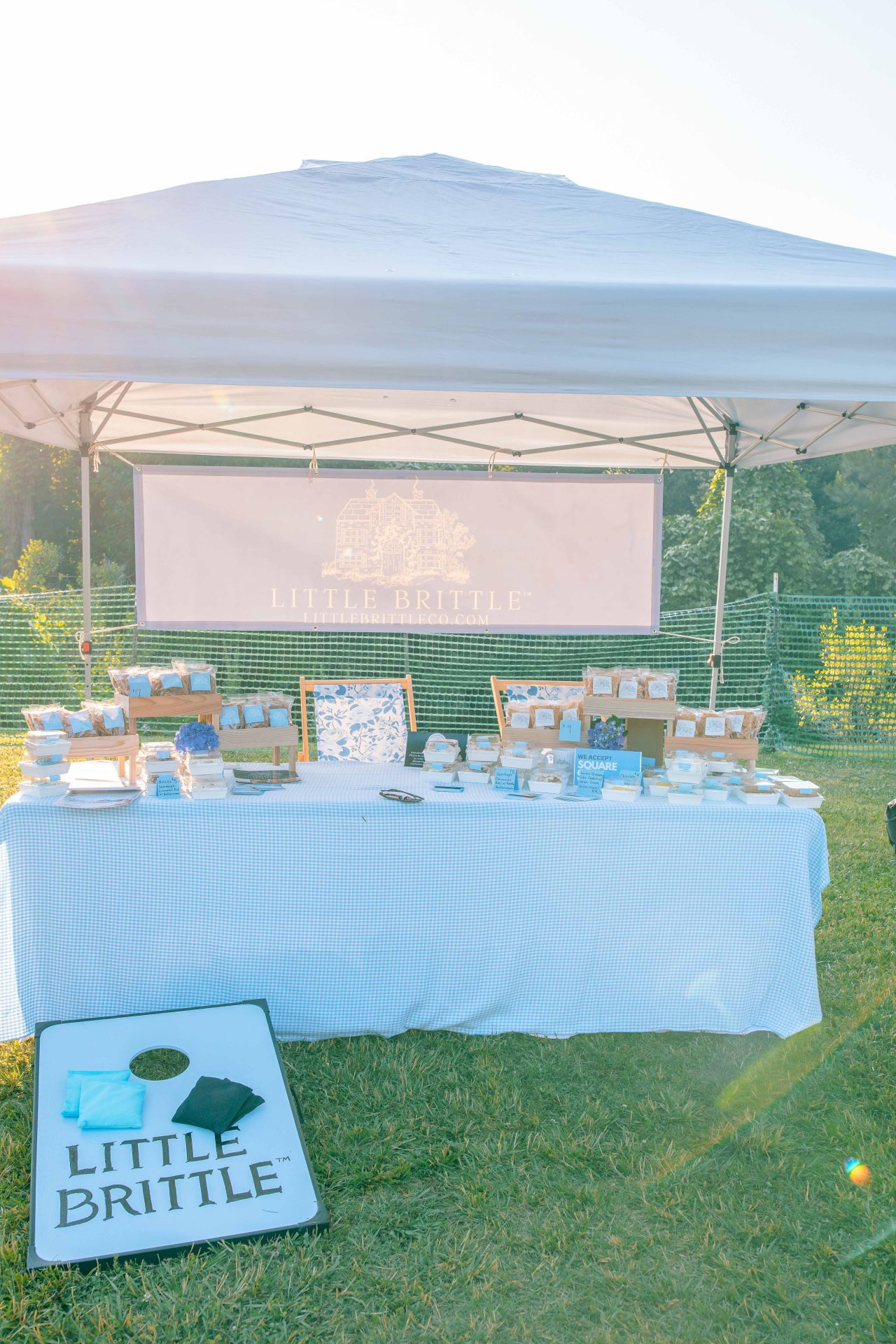 I wake up on cinnamon roll mornings at 3 am. They need a double rise and so much time to prepare, which was no different on the morning of my first farmers market. I wanted the cinnamon rolls to be fresh as can be! I made all of my brittle bags and cookies the night before and woke up early to start the rolls. If you follow me on TikTok, I often share vlogs of the process. 
If you are a fan of peanut brittle or know a family member, that is, you'll have to try mine! I spent countless hours perfecting the consistency, and after years of making it with my my mom, the recipe is finally in its perfection era.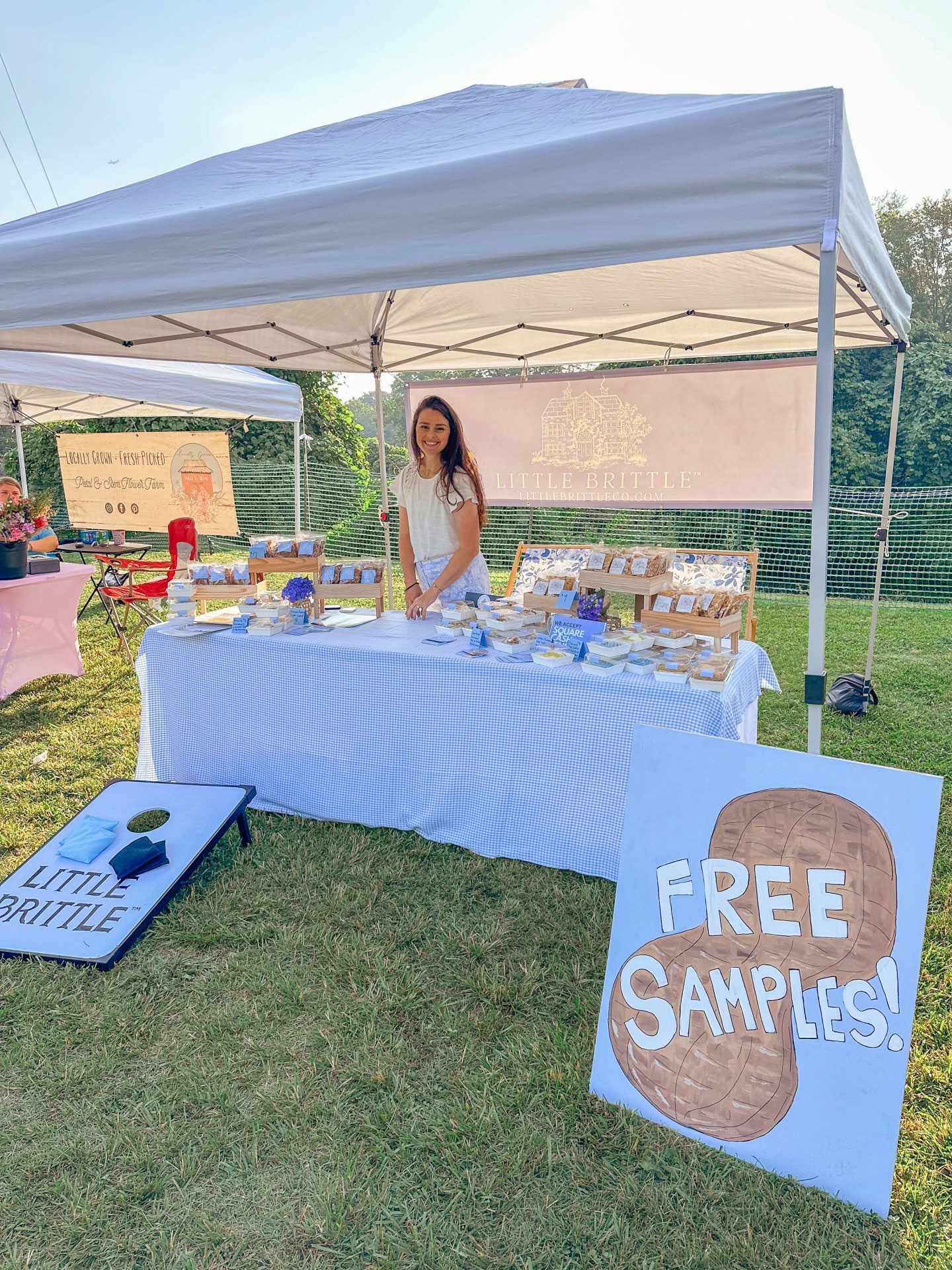 When I was trying to design the brand, I wanted something that felt cozy, classy, and inviting. I started drawing peanuts, and somehow I ended up sketching a cottage. And maybe if I have a brick-and-mortar one day, this cottage I drew for my logo will come to light! I love how my branding turned out, and I almost went the black-and-white or beige route, but I felt as if the color was needed. It just felt more like "me." The market was a success. We sold a lot of brittle bags, sold entirely out of cinnamon rolls, and most of the cookies, and even made some online orders after it. I can't wait to be back there this weekend with my cinnamon rolls and a new dessert menu! We will also have our classic peanut brittle and maple cinnamon pecan.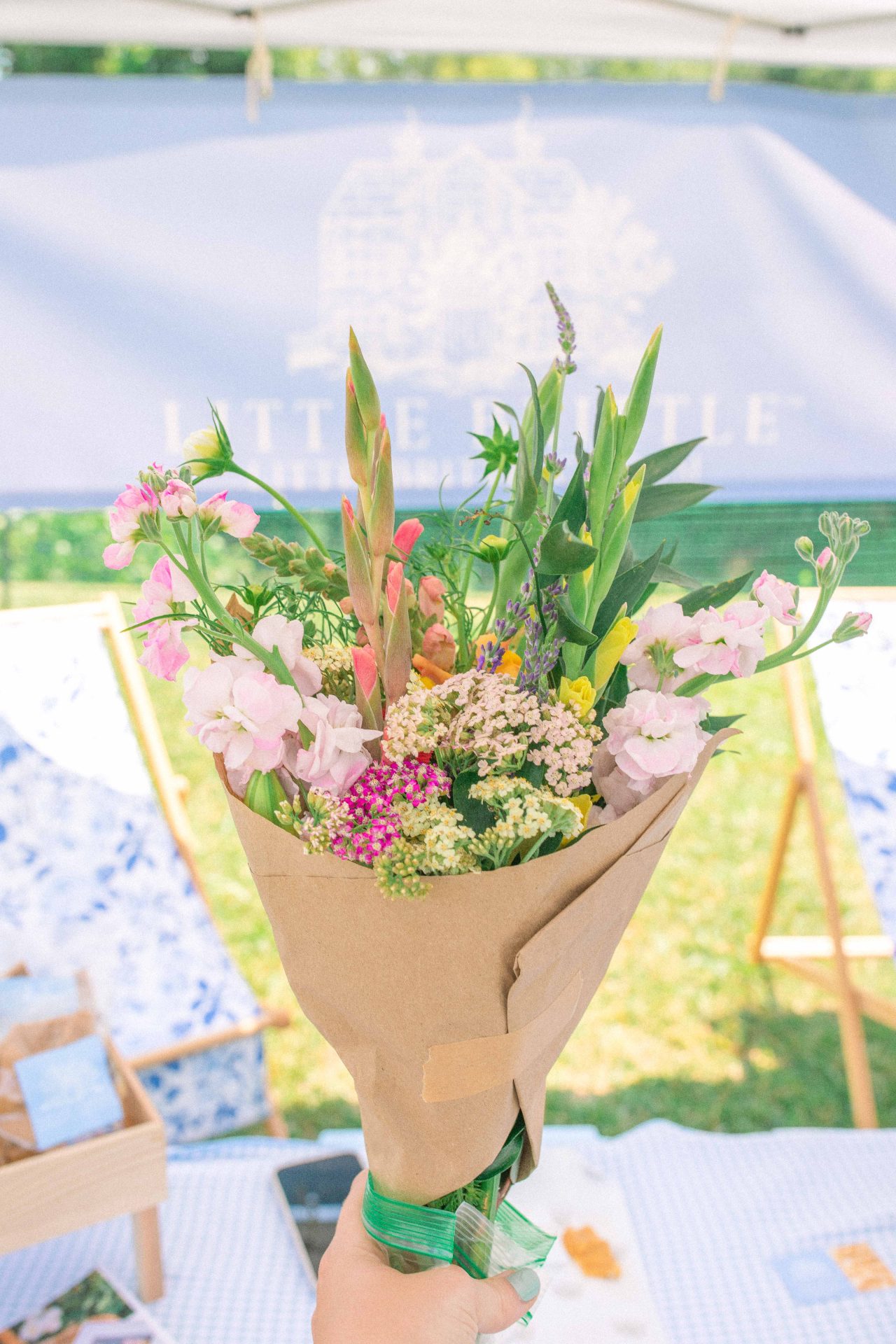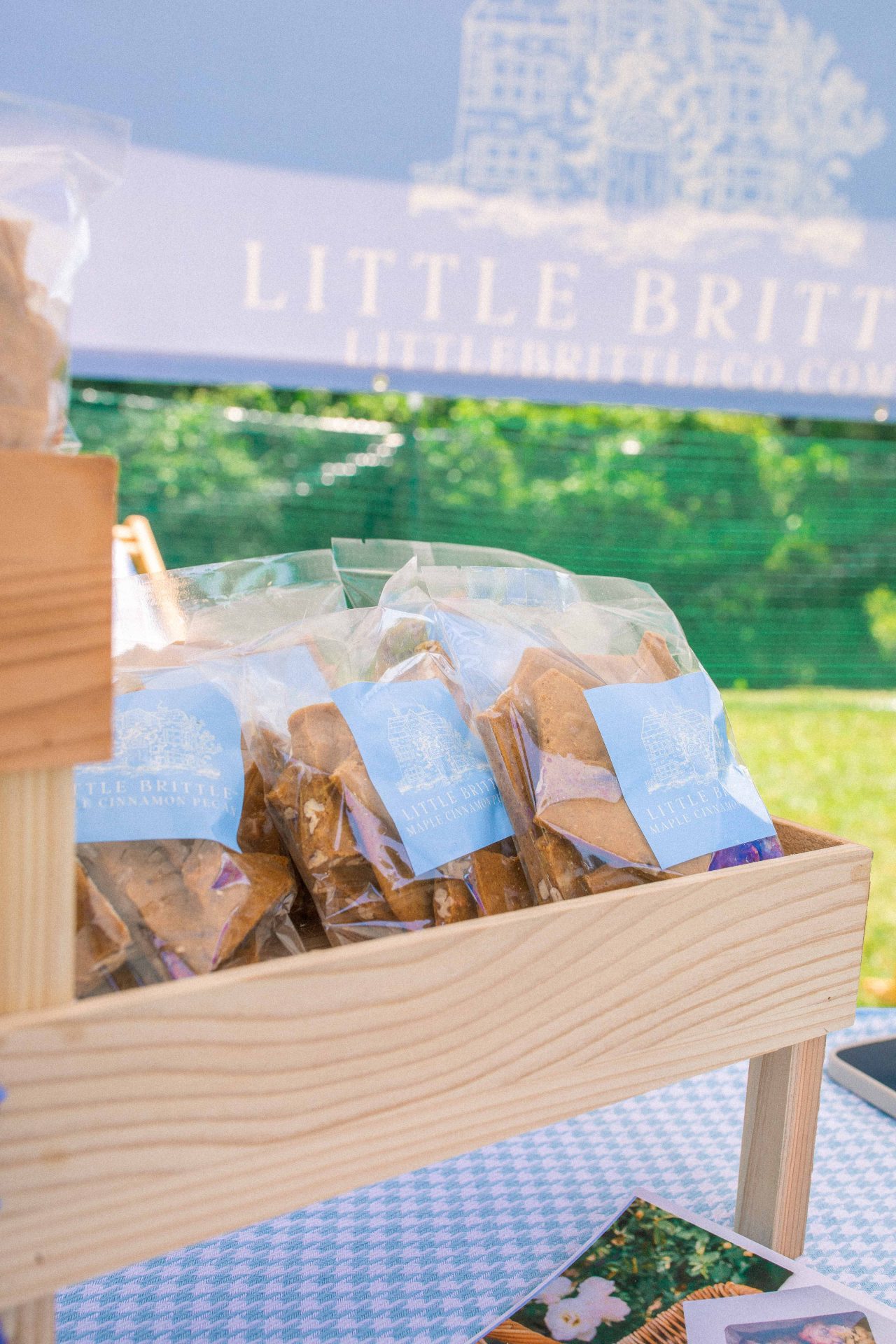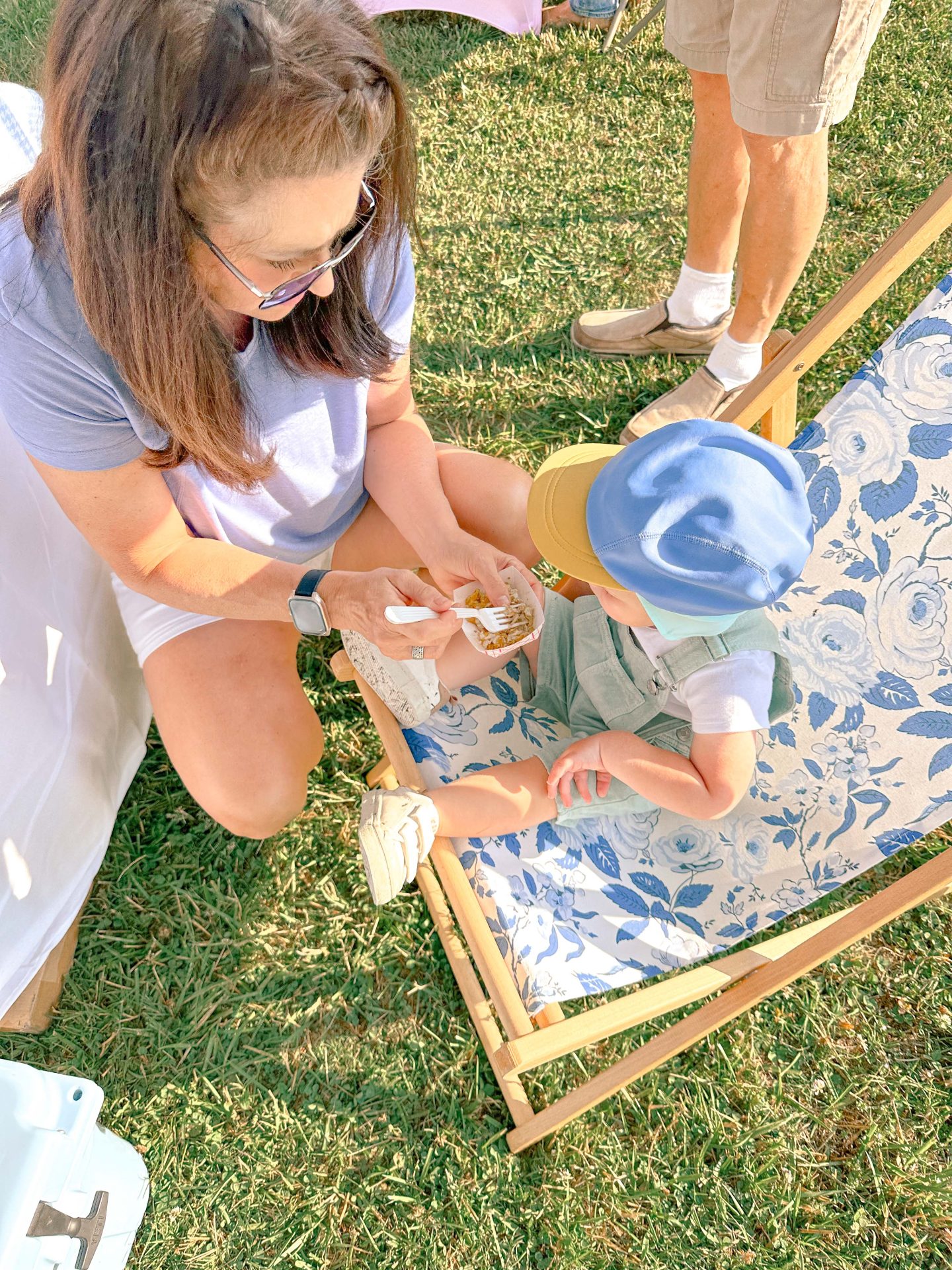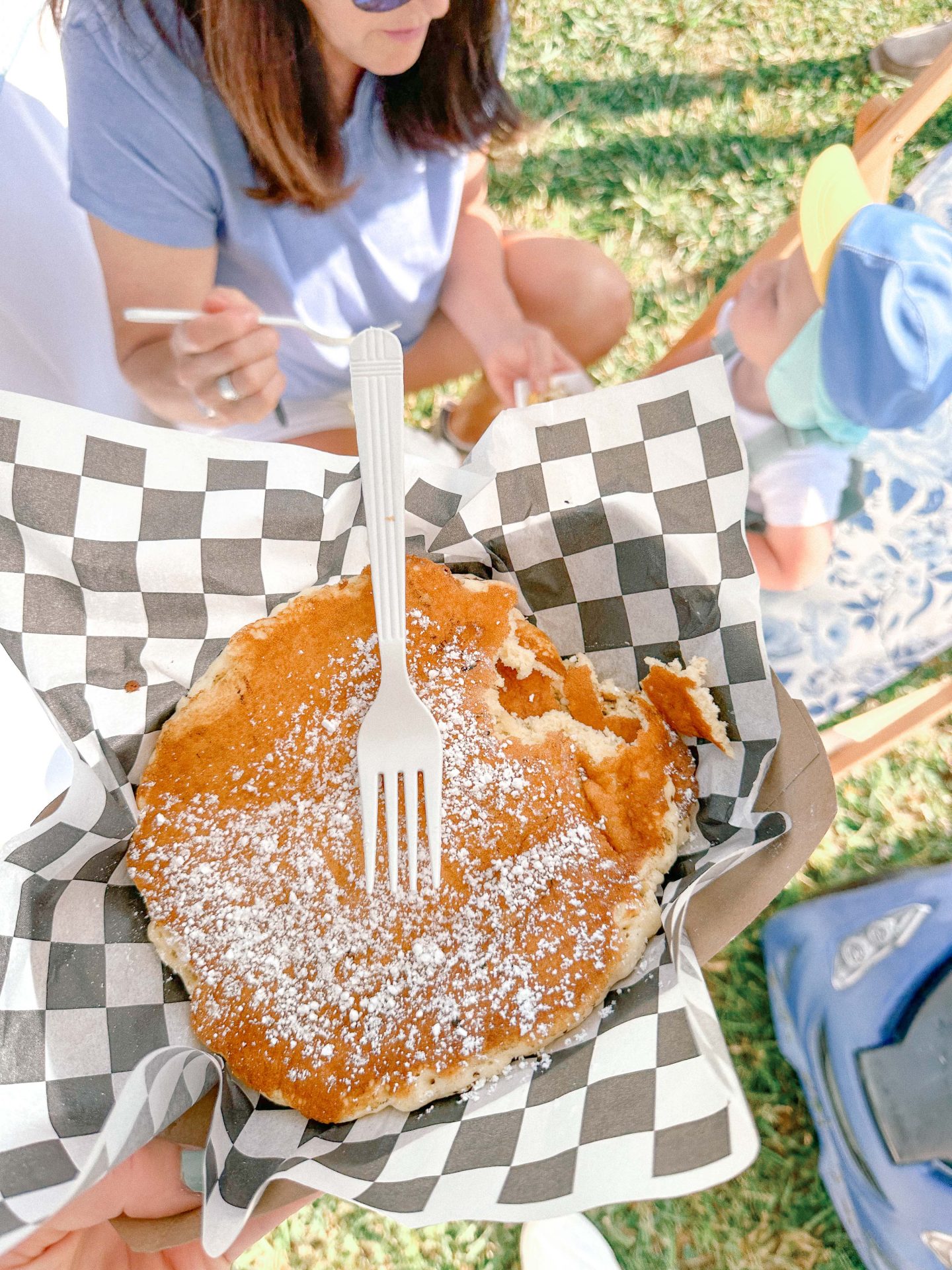 It was cool having my son there and showing him that his mom set a goal and went after it. He is what motivates me to do it all. I'm sure his highlight of the farmer's market was having Grandma feed him pancakes from the Flipped truck. They are some of the best!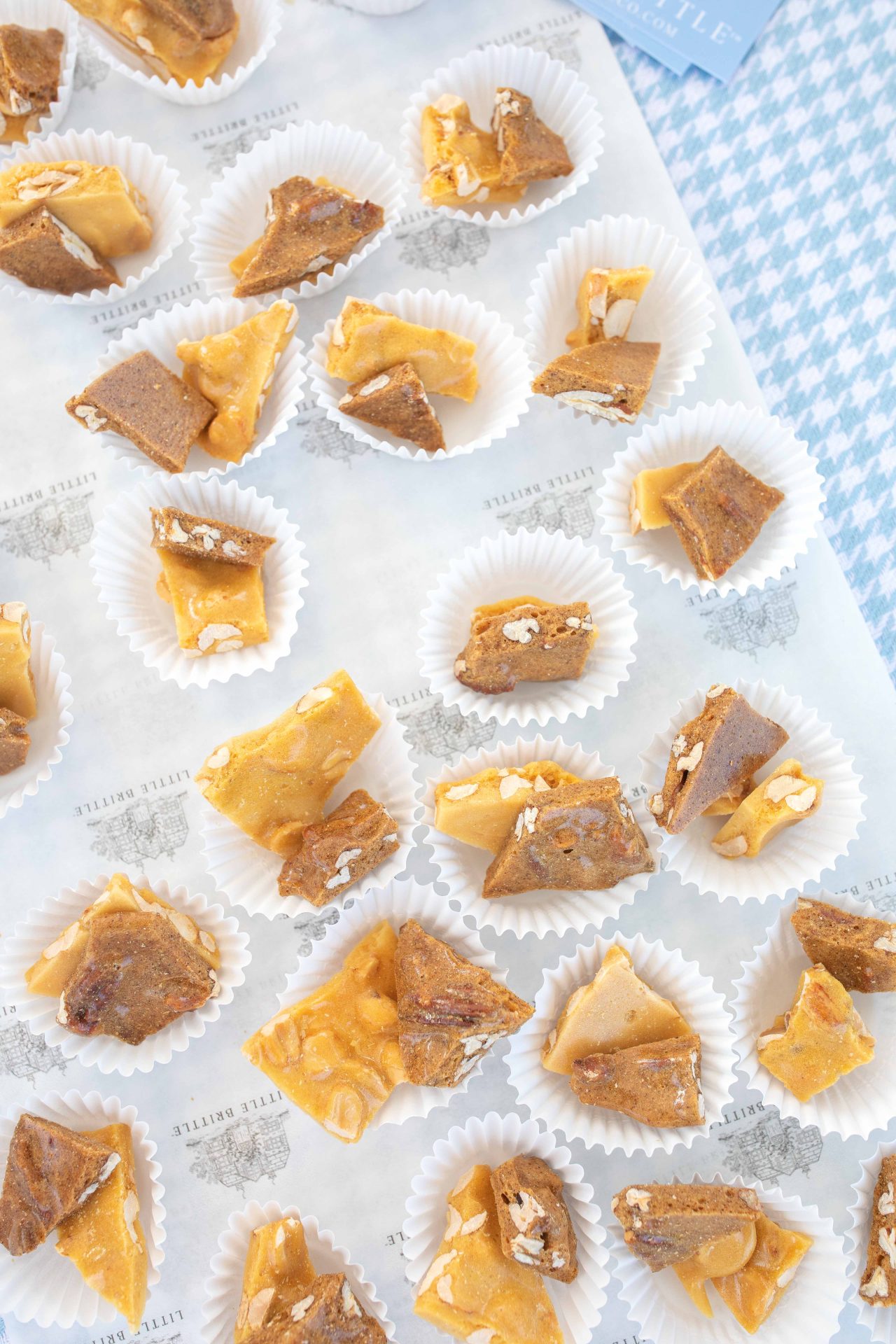 We had samples of our classic peanut brittle and our maple cinnamon pecan brittle. It was so rewarding hearing everyone's feedback. People loved that our brittle was light and airy!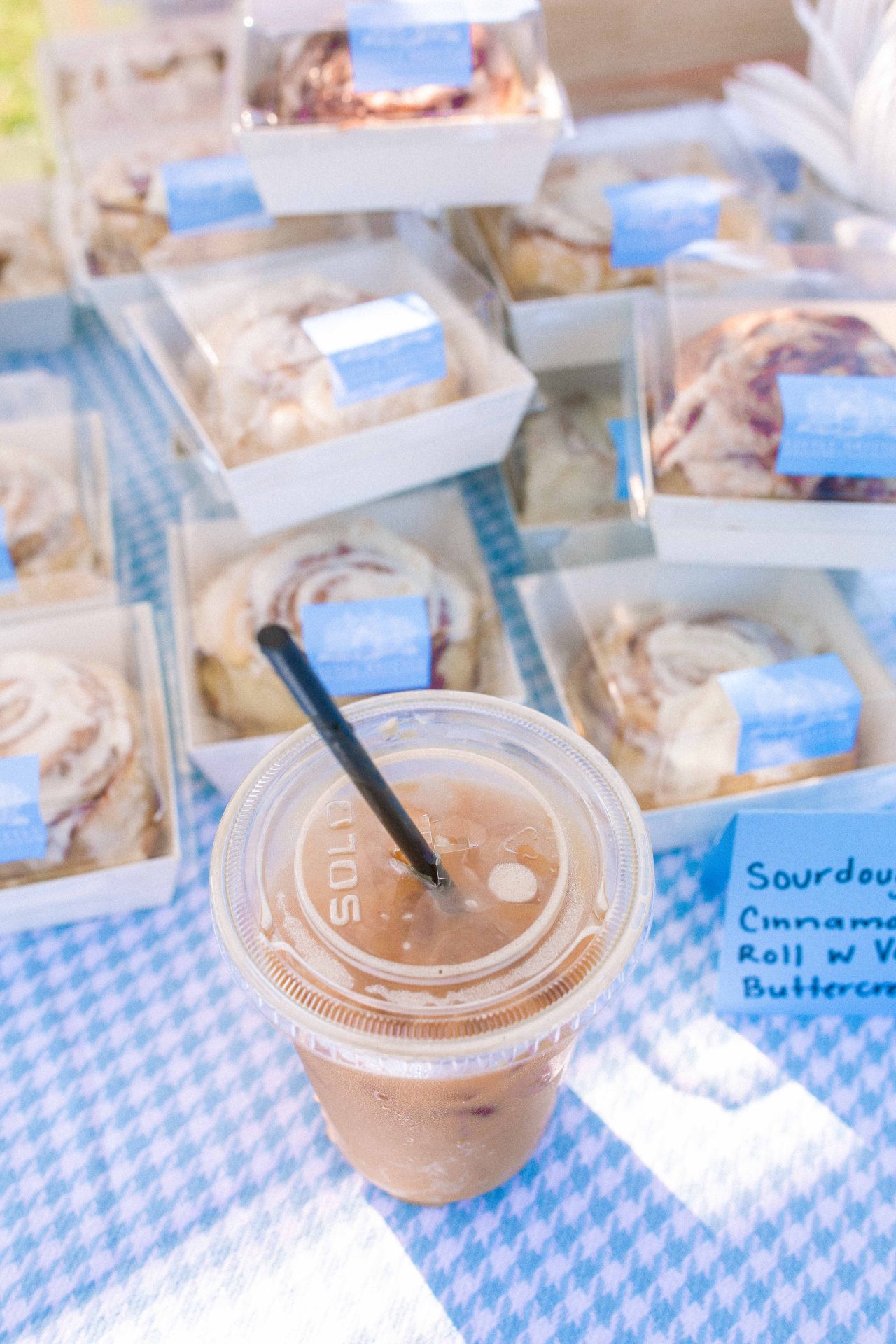 My favorite local coffee shop, Humble Cup Coffee Company, also attends the Fort Mill Farmer's Market, which is fantastic when I need the mid-morning pick-me-up!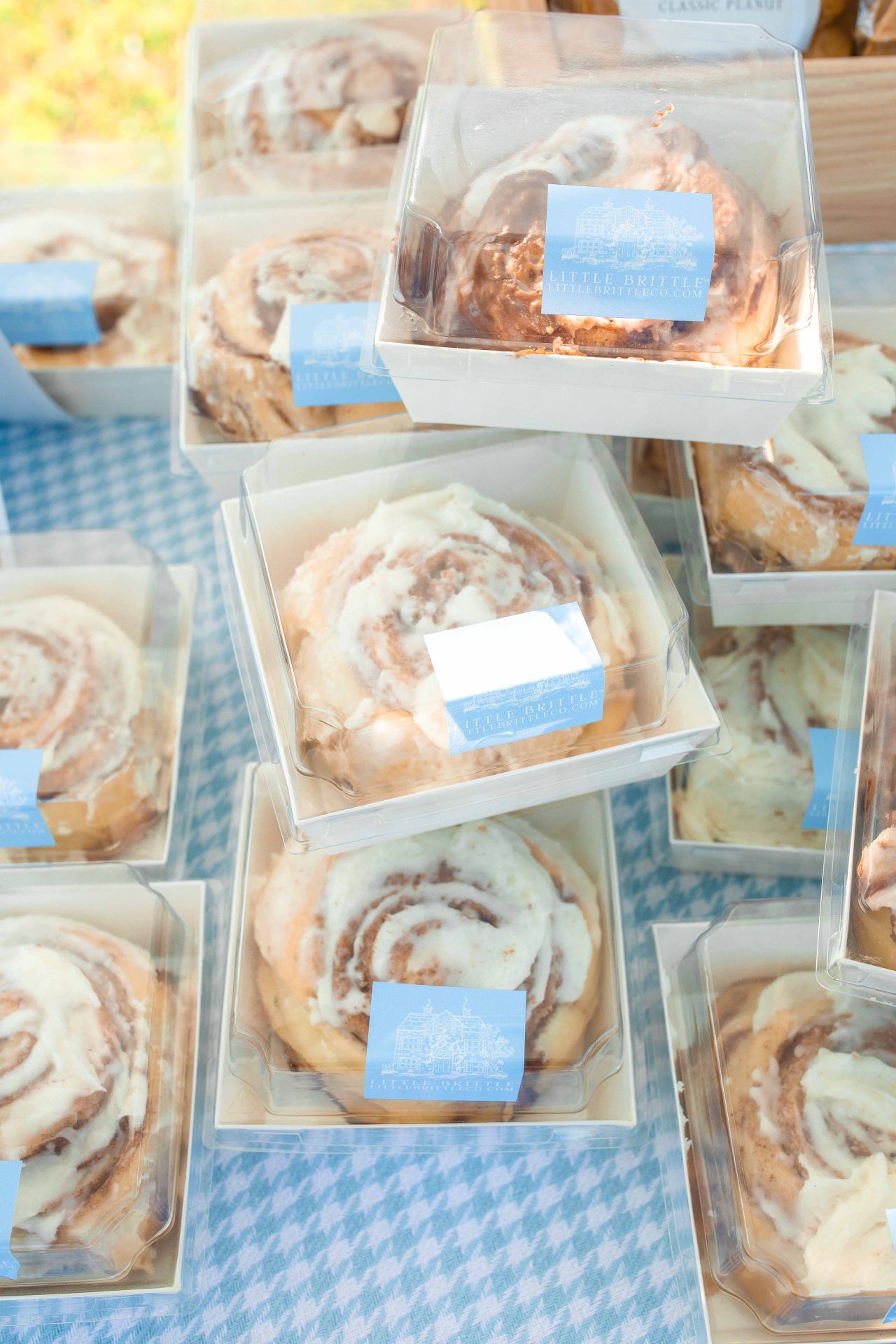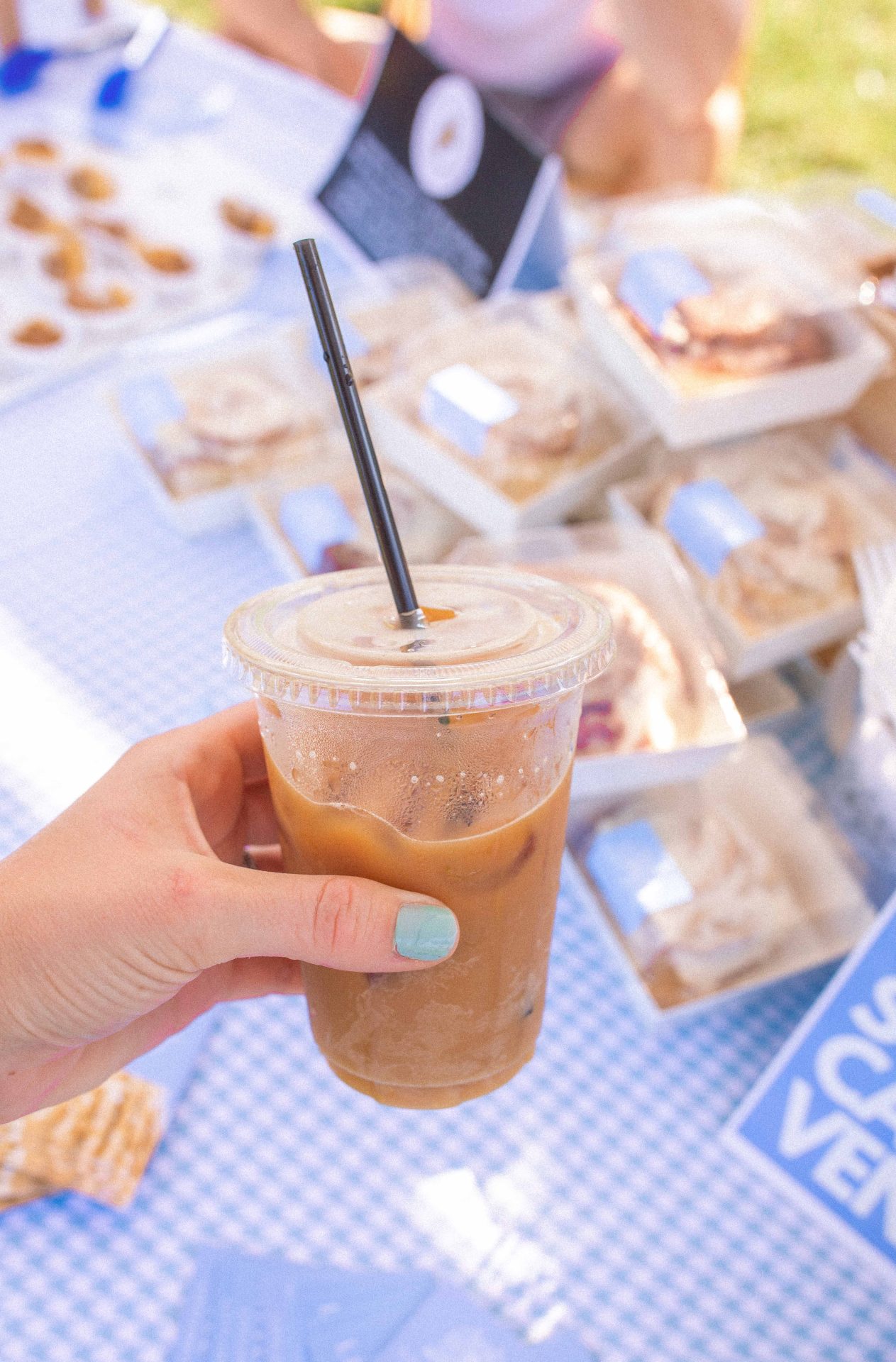 Our sourdough cinnamon rolls were a hit! They sold out entirely, along with the Nutella cinnamon rolls. This weekend, I'll have Father's Day boxes for the rolls. I'll also be selling on Sunday morning in my neighborhood, which is also super fun. Getting up at 3:00 am on the weekends is tough but worth it! After the coffee sets in, it's relaxing since the house is so quiet and everyone is alseep.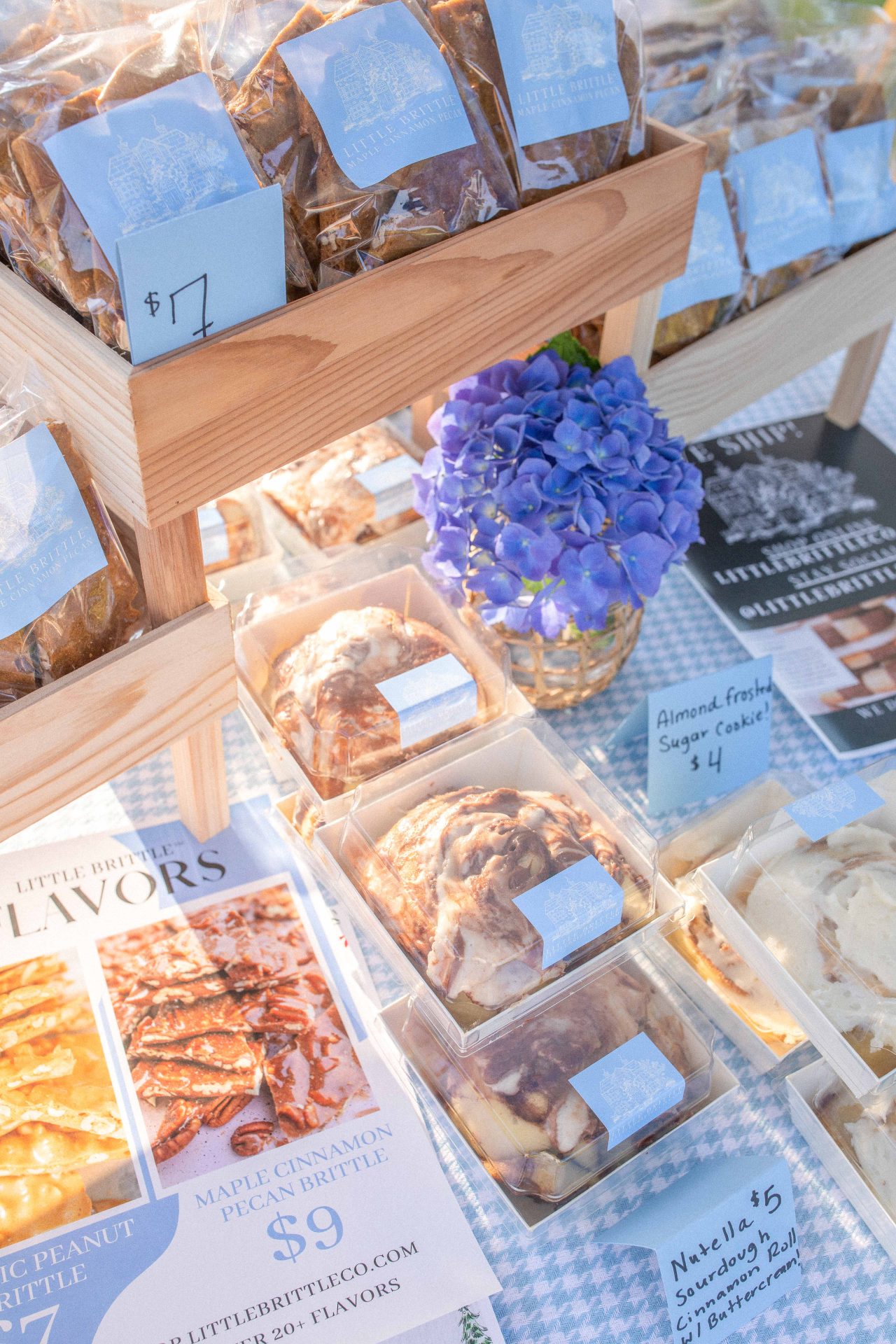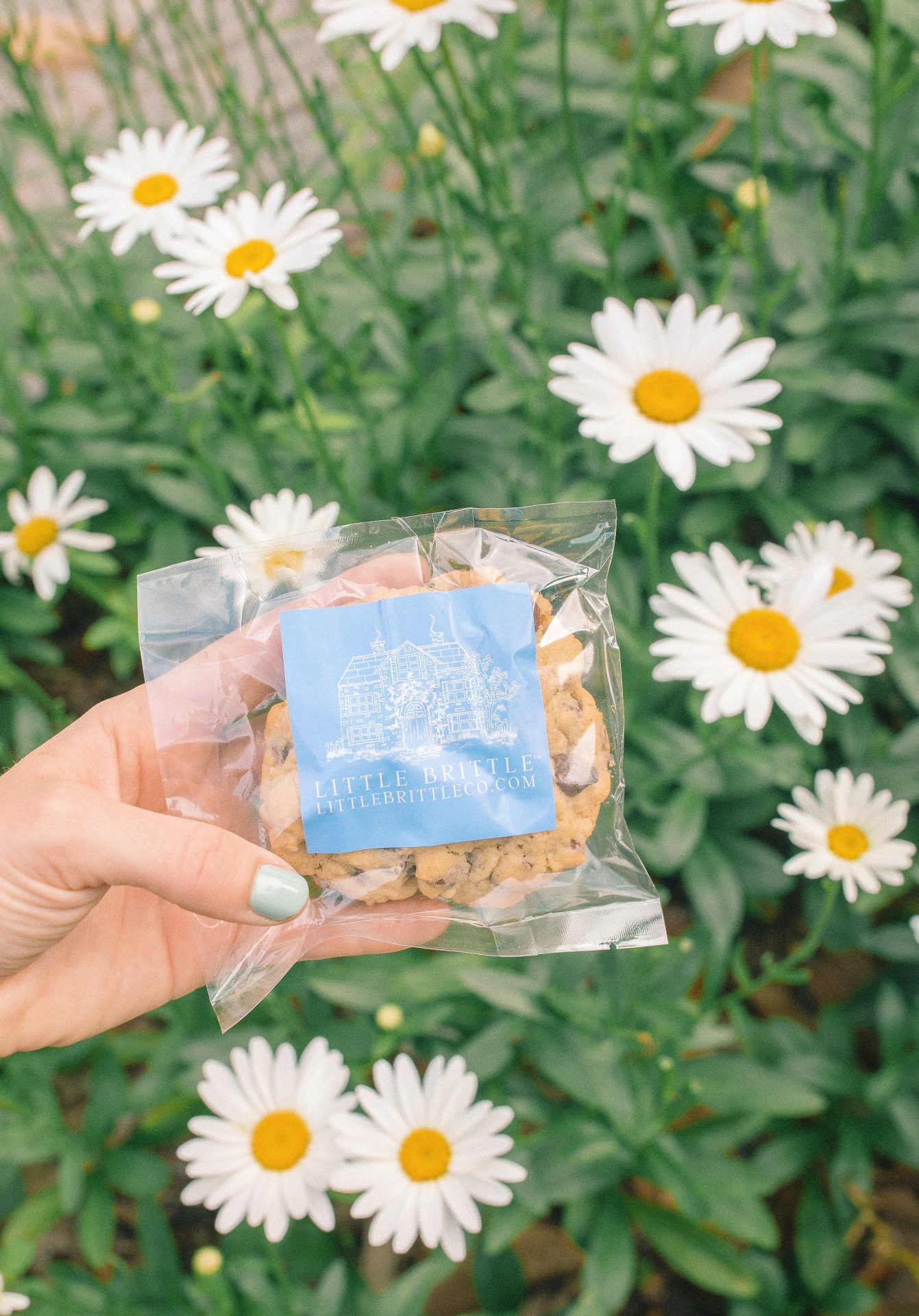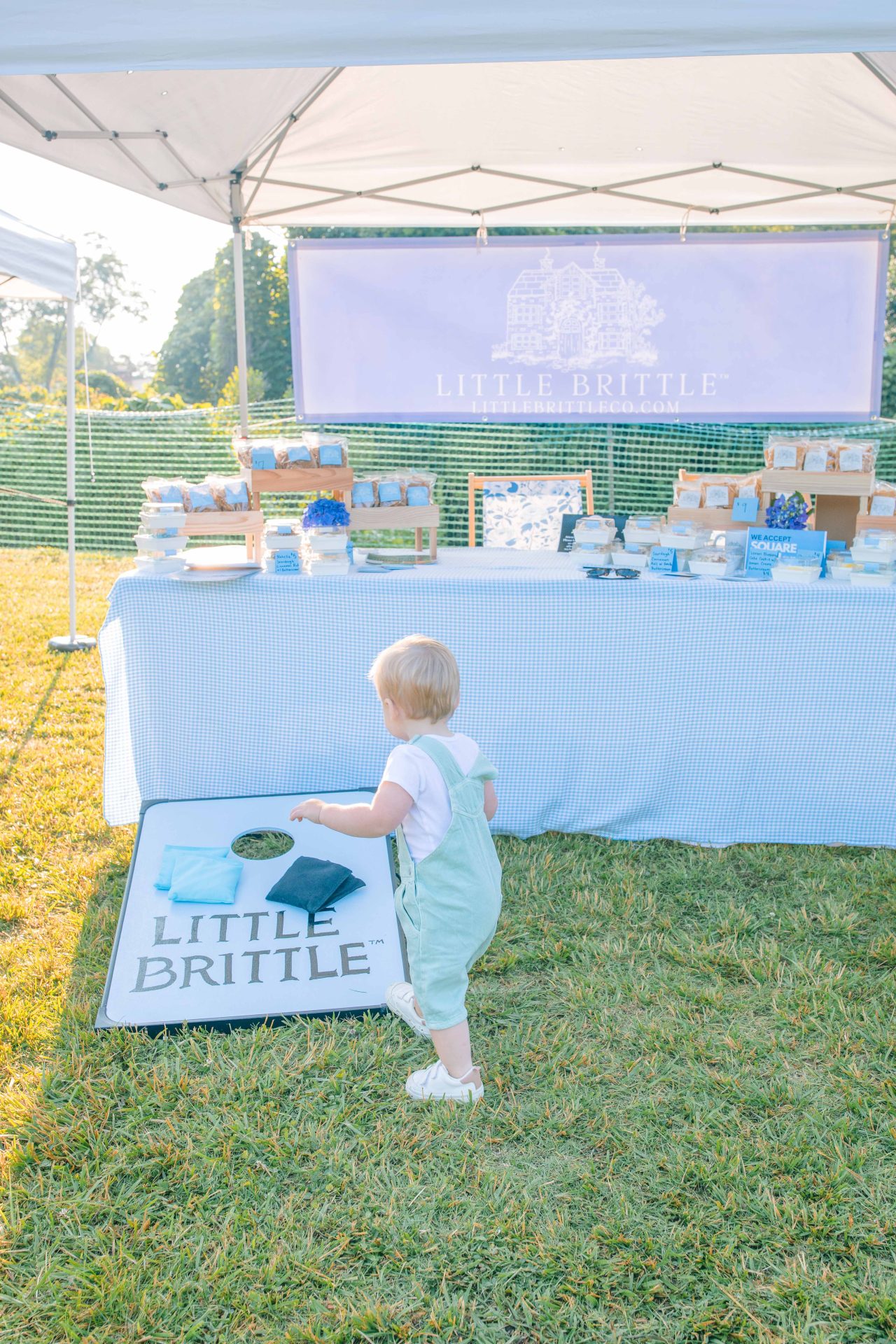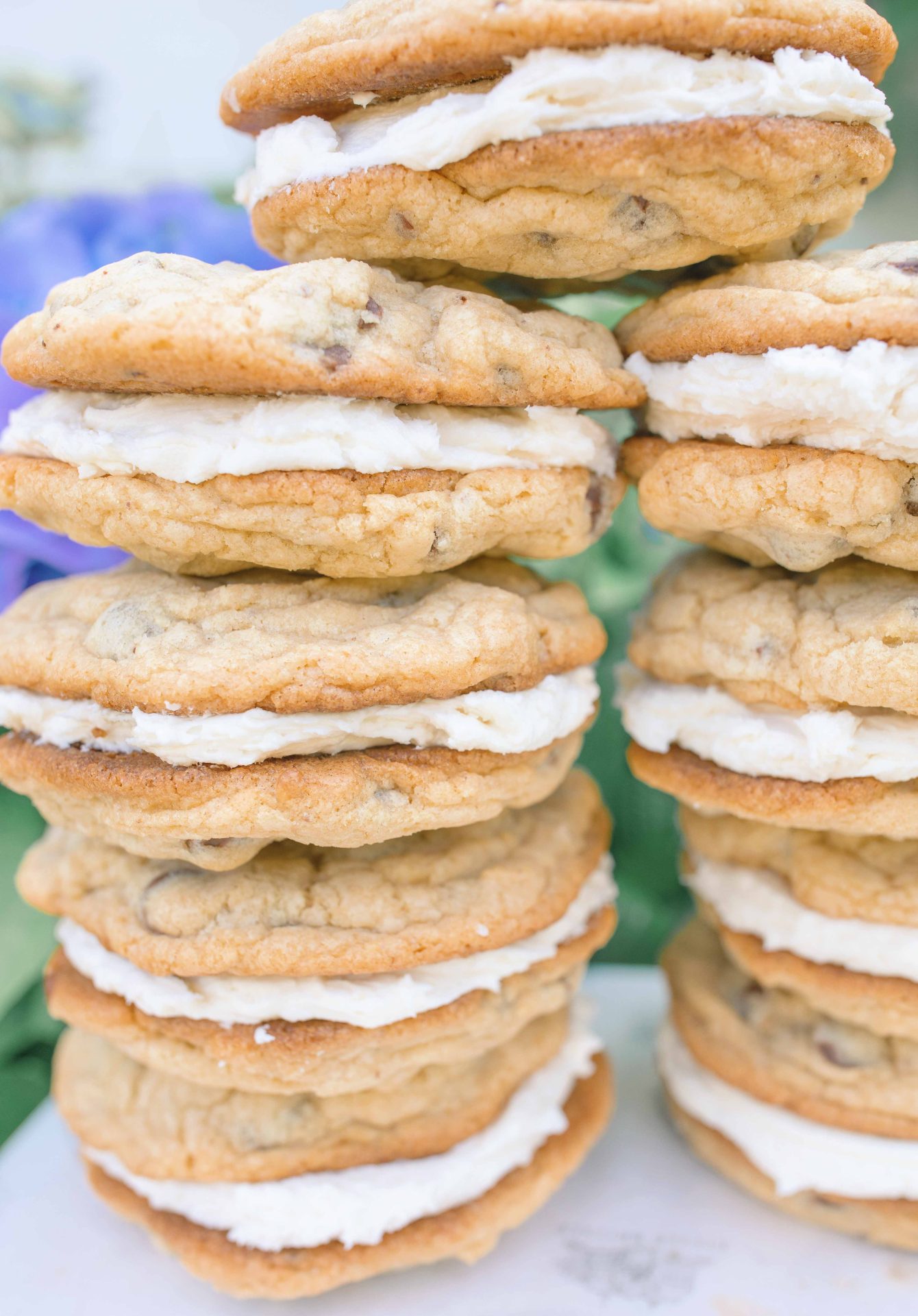 I wanted to eat all of these cookies, and so did my little one.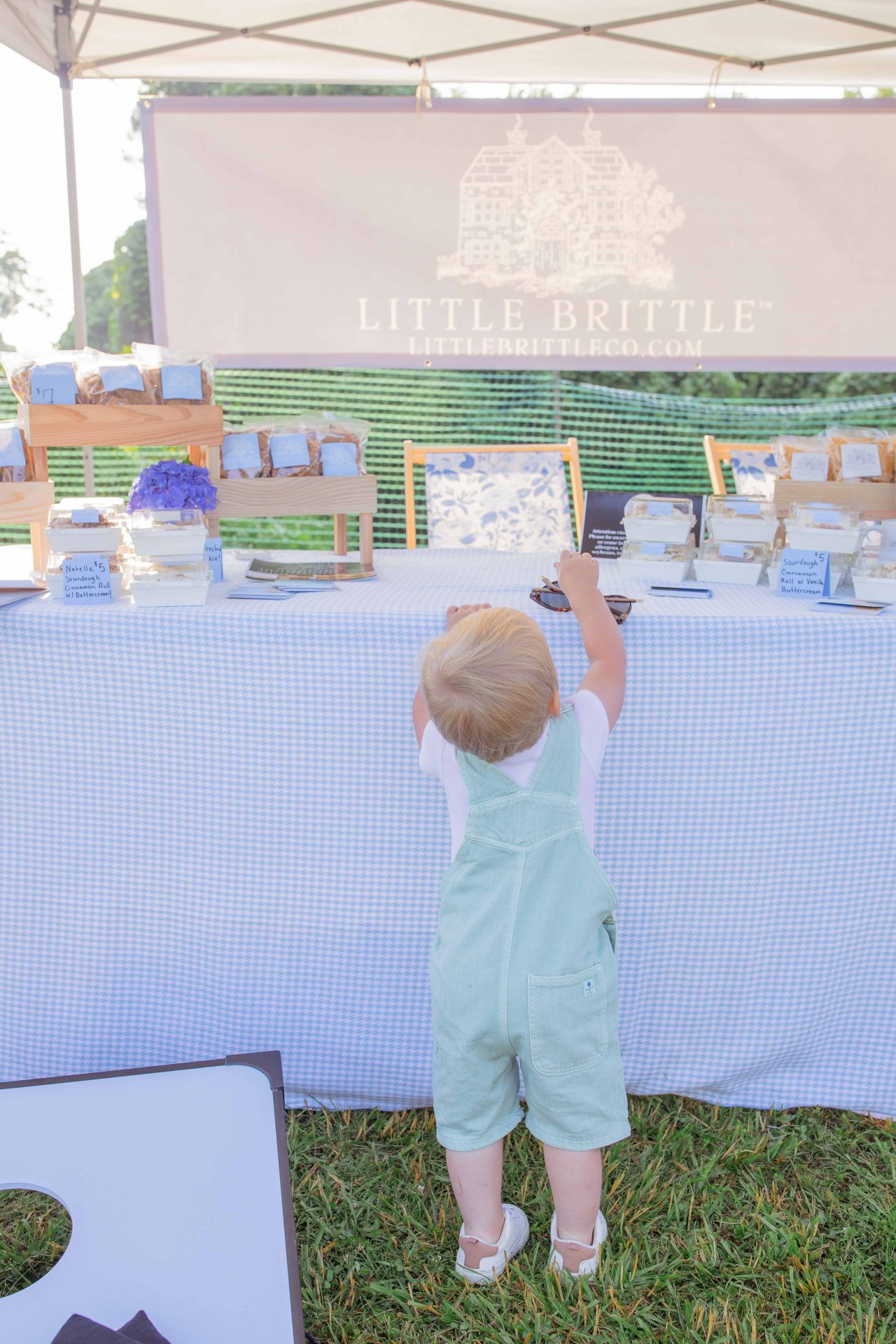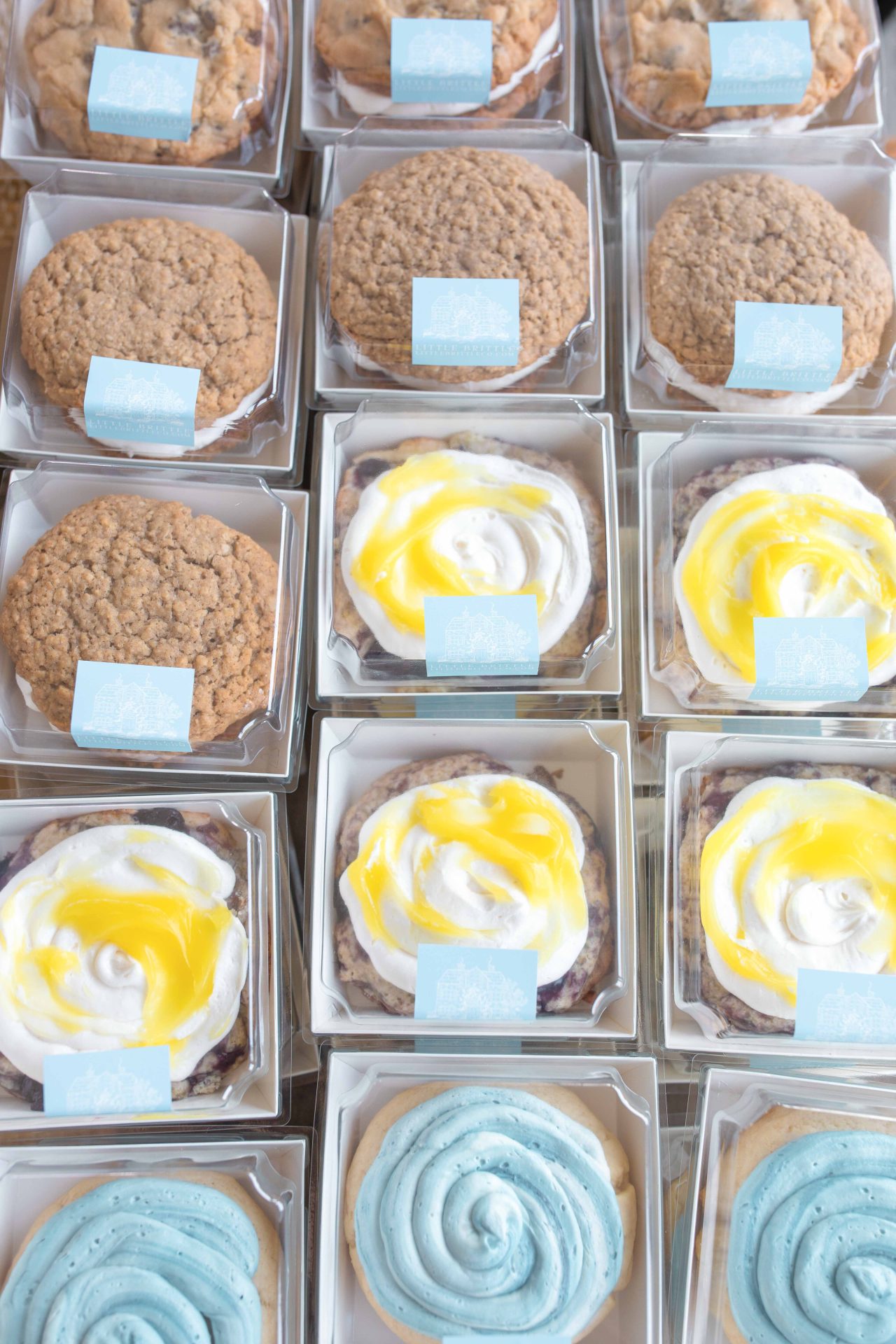 I also had classic almond sugar cookies with blue almond frosting, a lemon blueberry cookie with lemon meringue buttercream, oatmeal cream pies, and chocolate chip cookie sandwiches that almost sold completely out!  I made the cookies ginormous!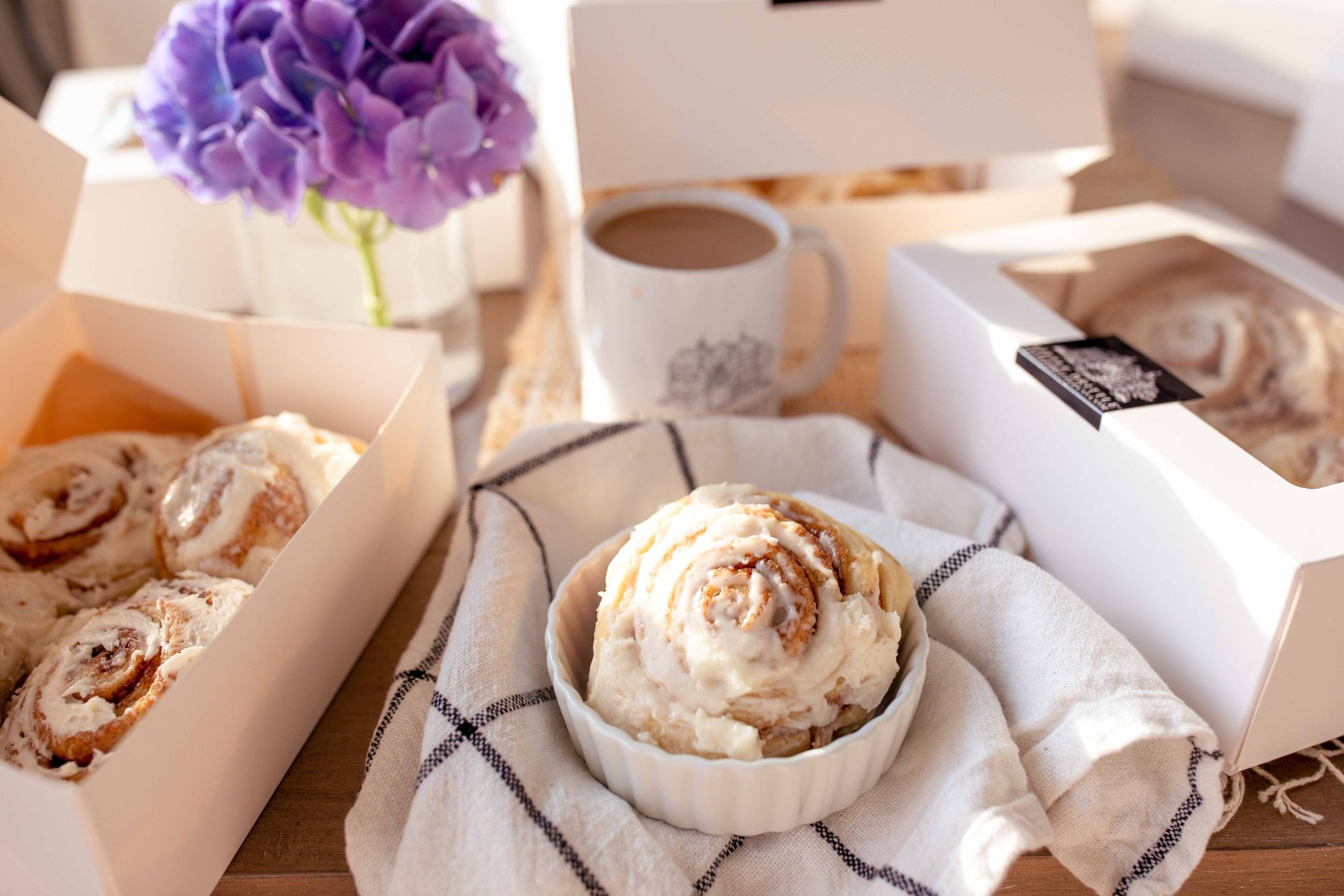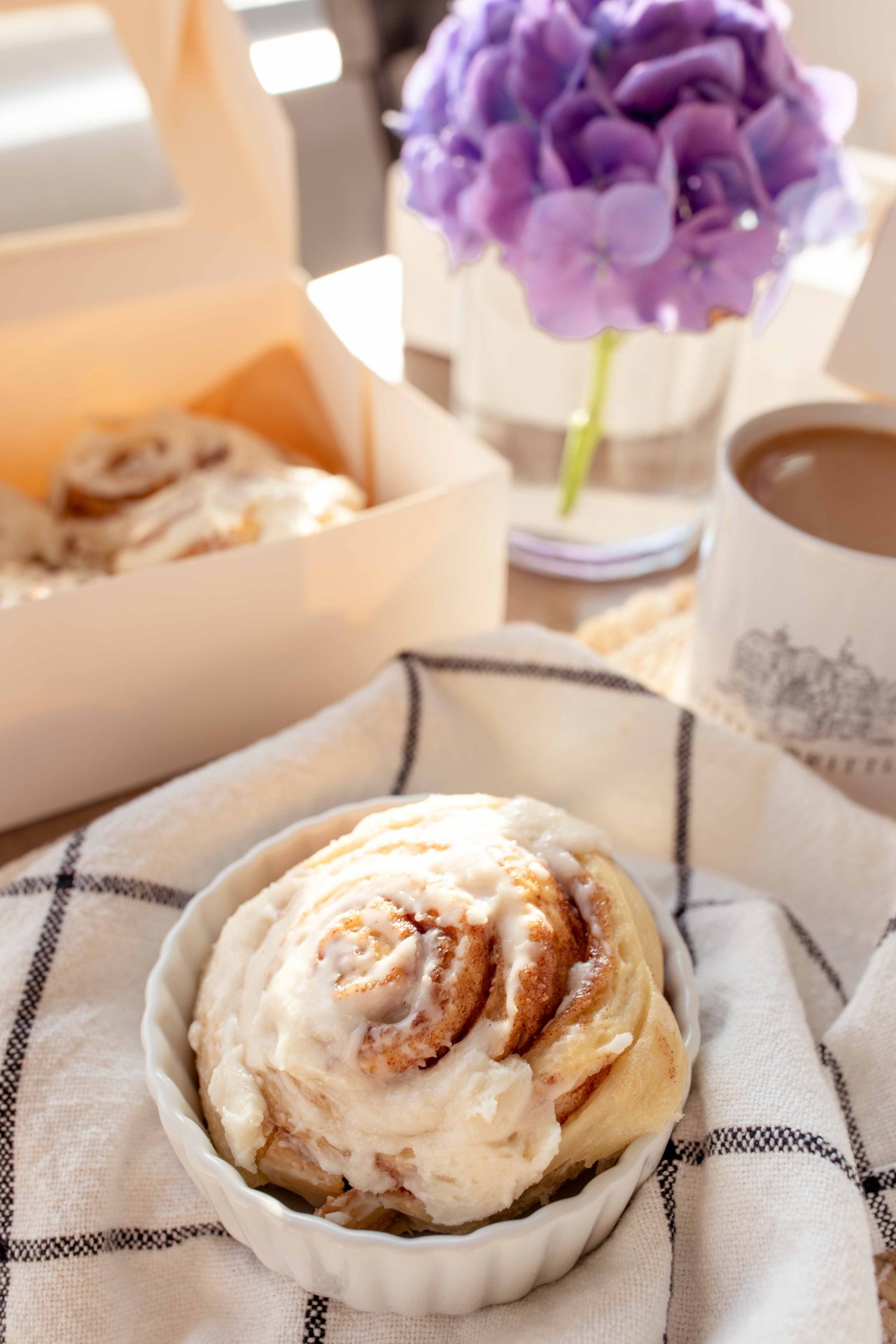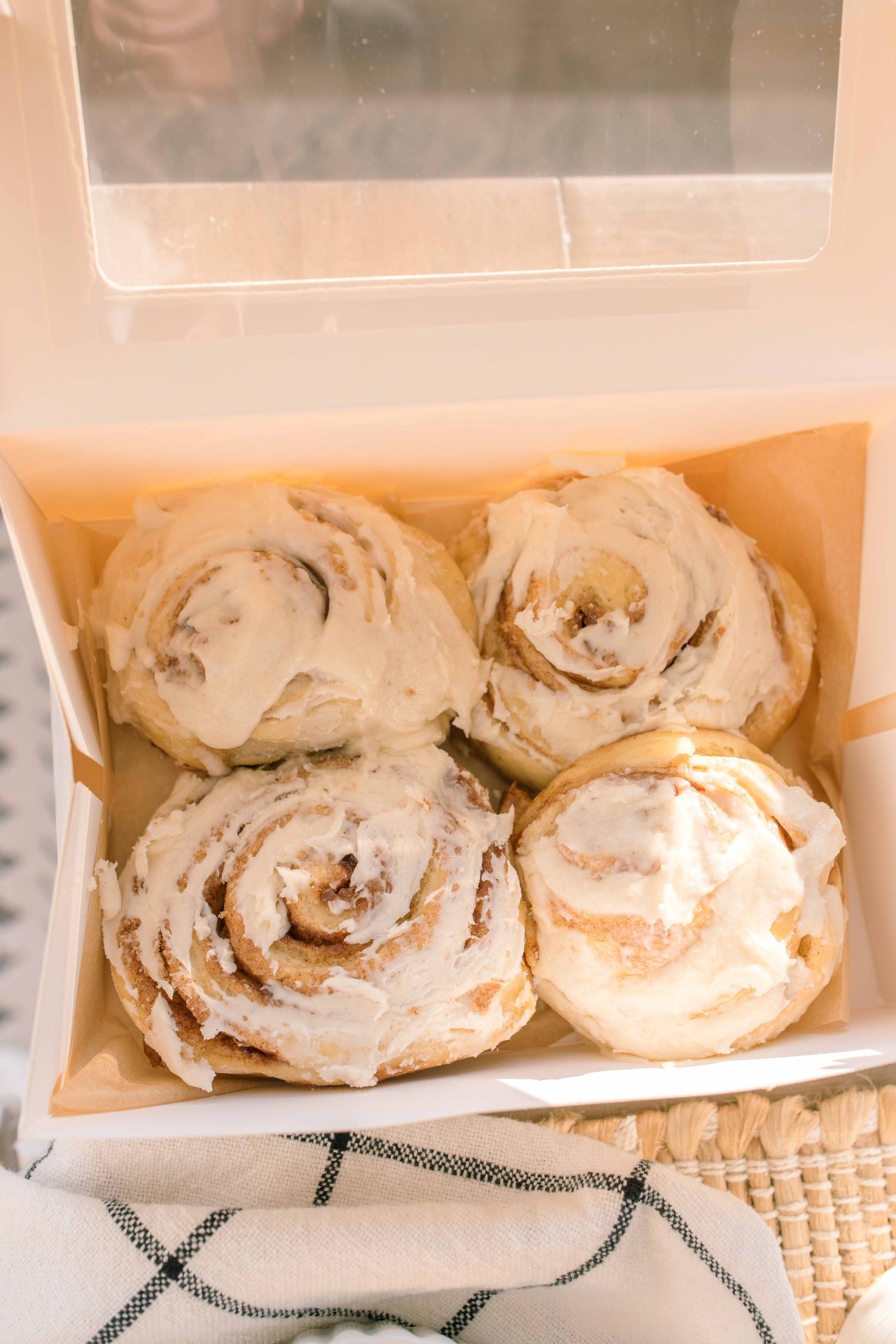 I will offer local pick-up for these cinnamon rolls three days a week at my kitchen space and other pop-up locations. You can find out more about that on my website! Hopefully, soon, we'll be shipping nationwide.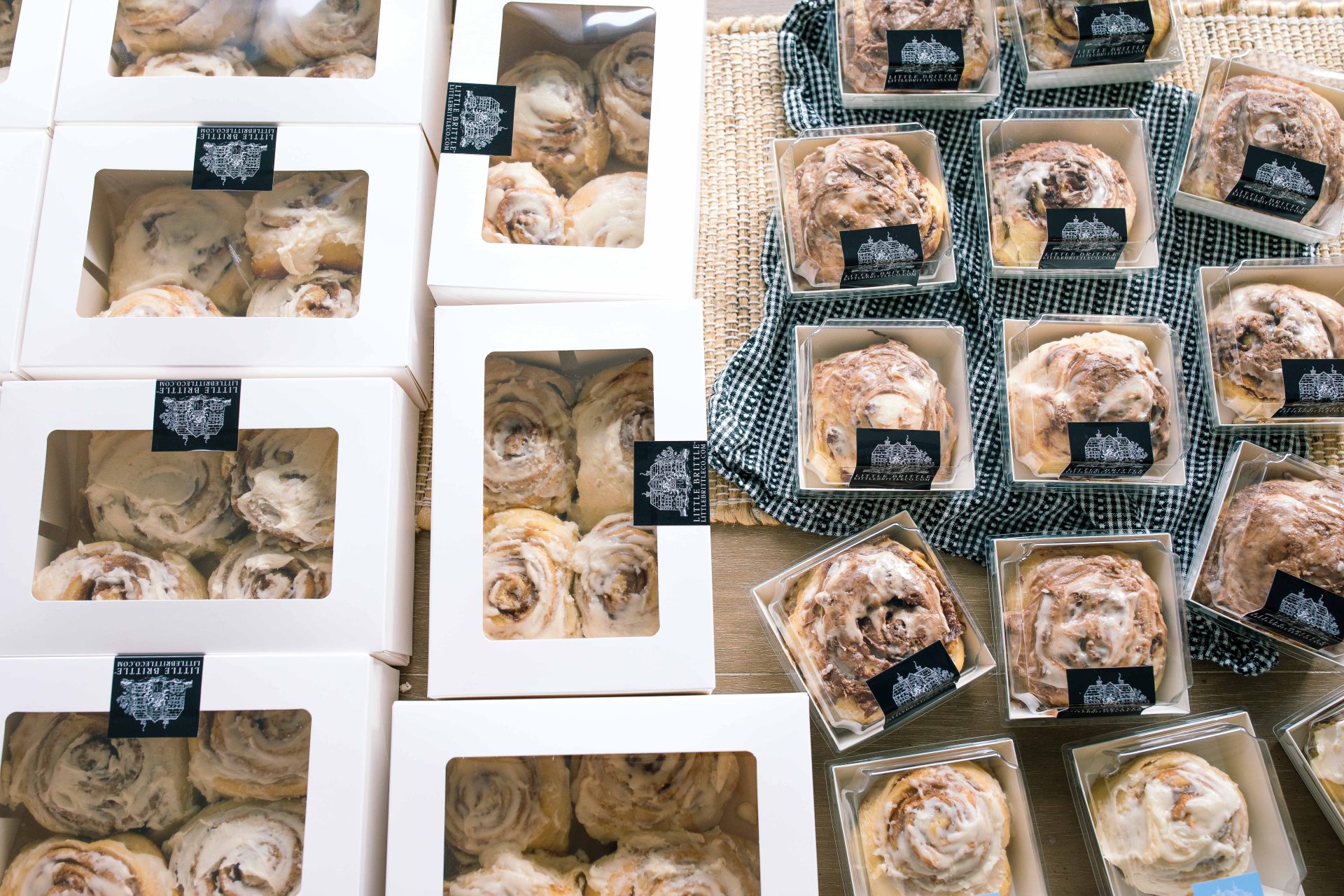 The Nutella rolls are a game-changer!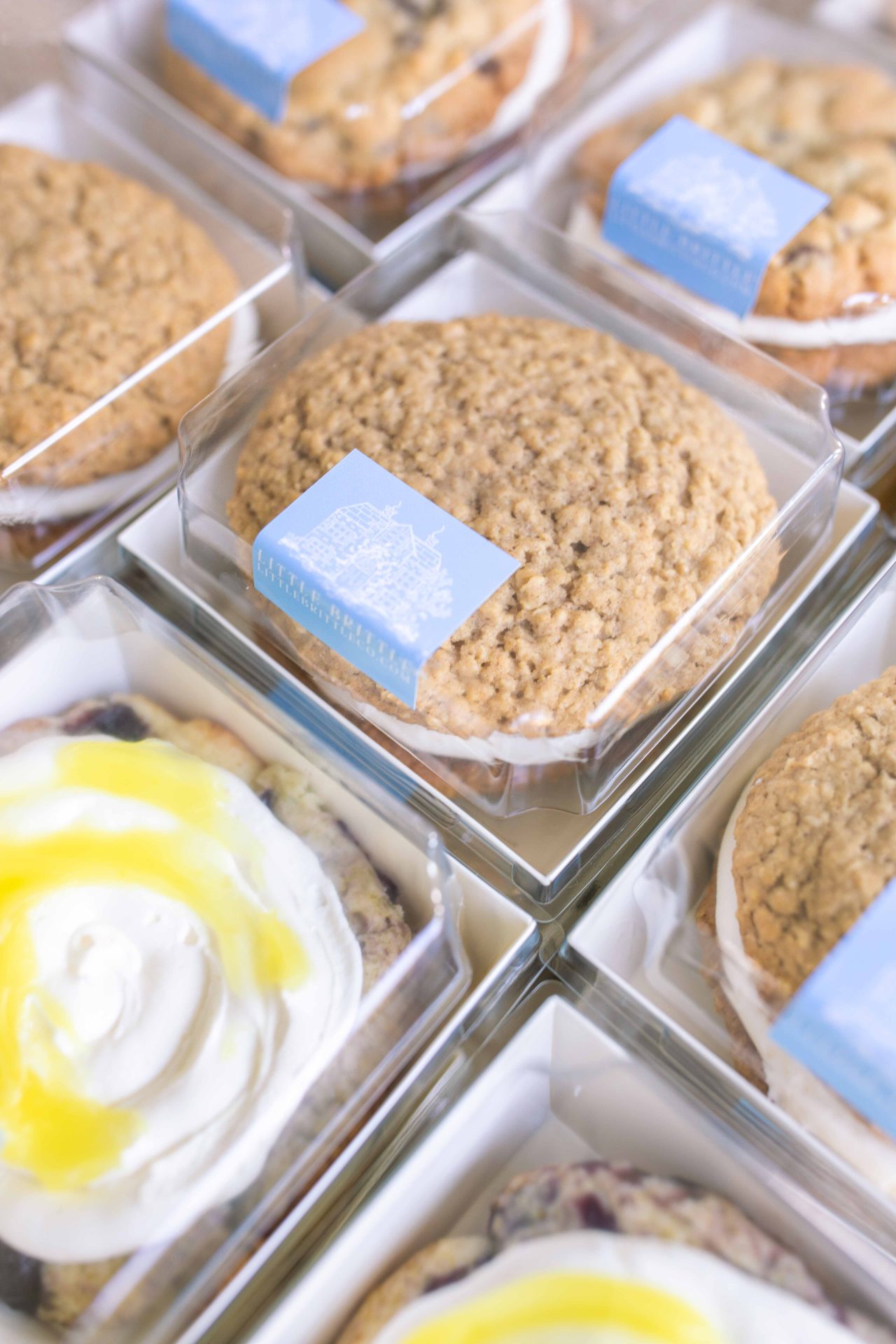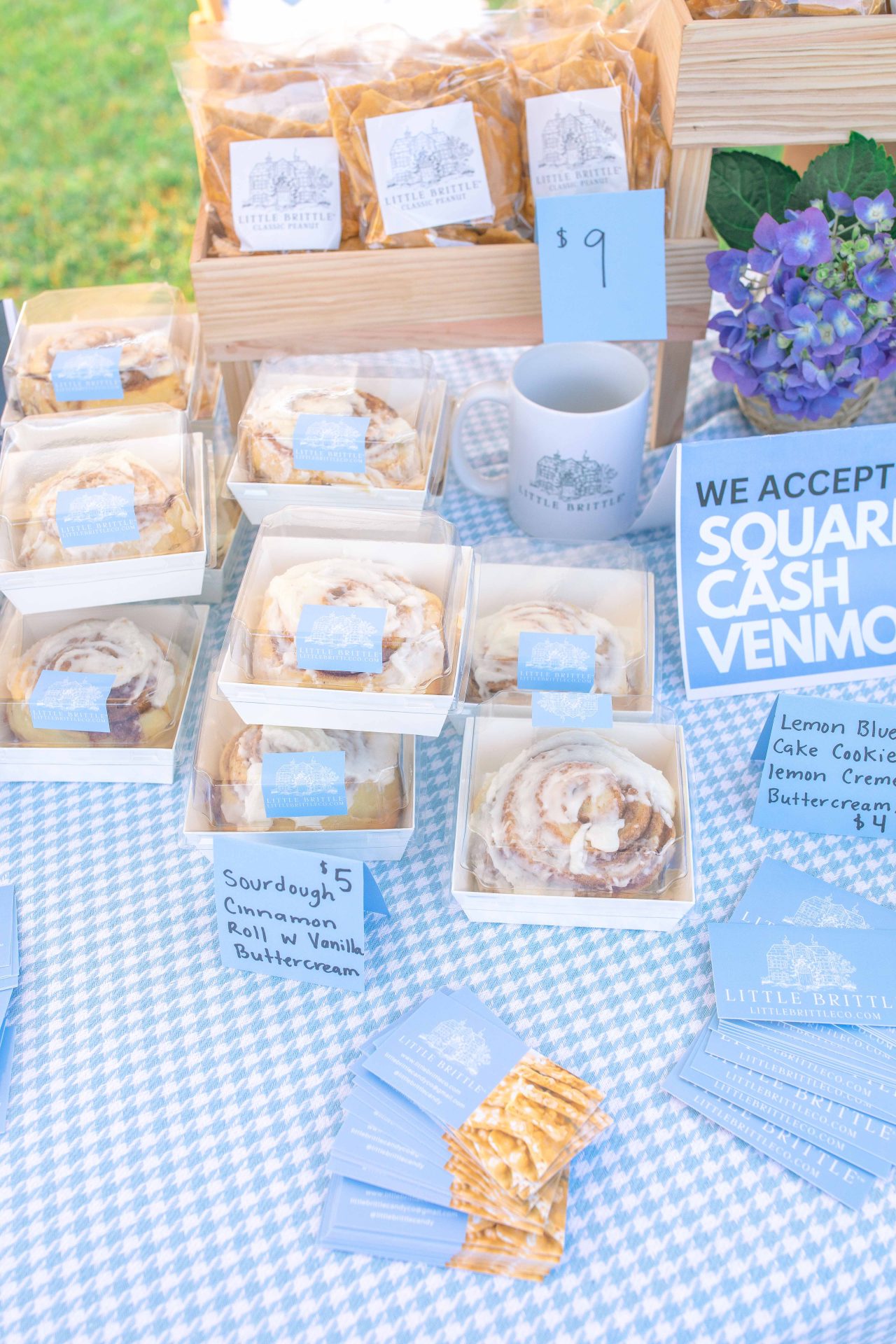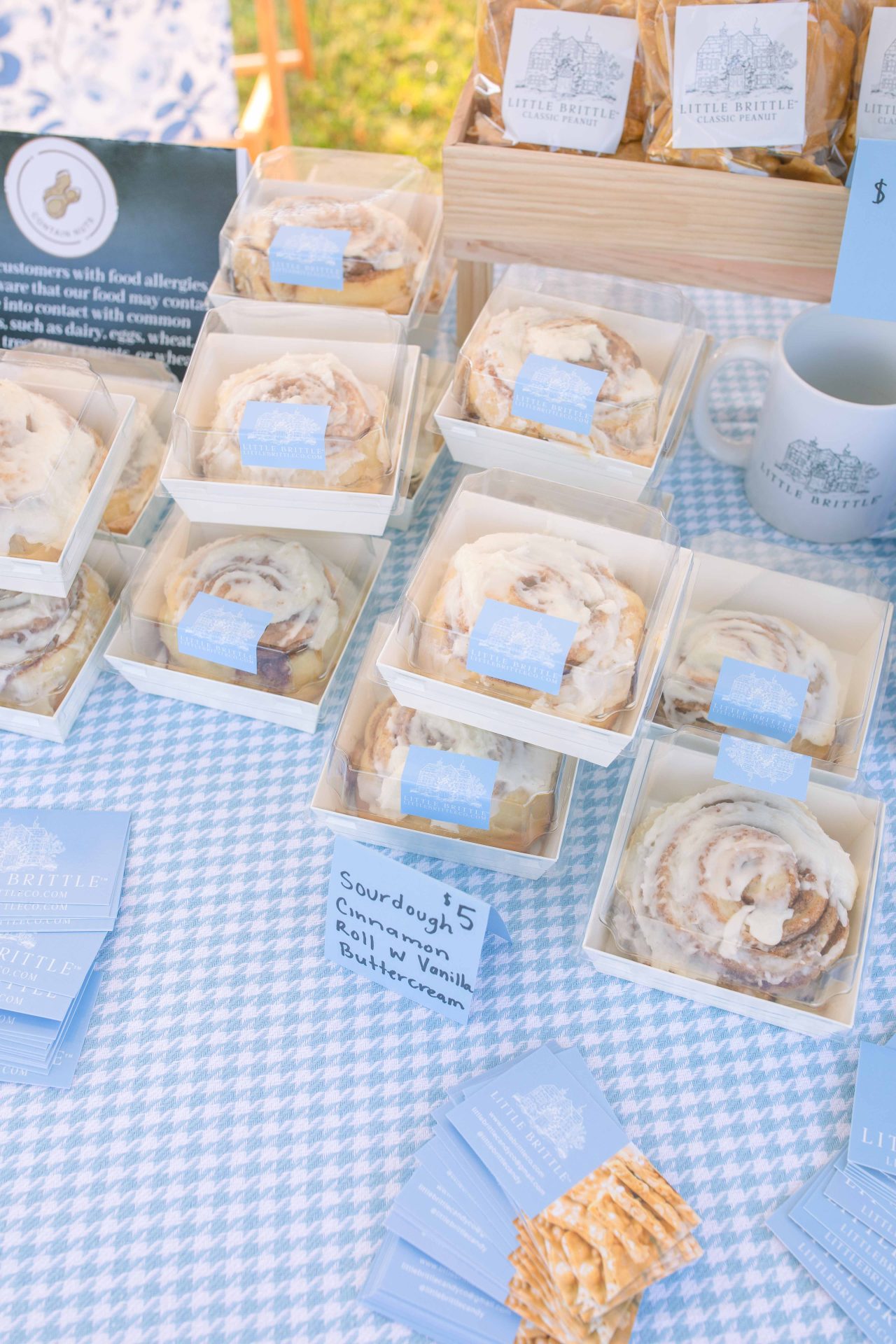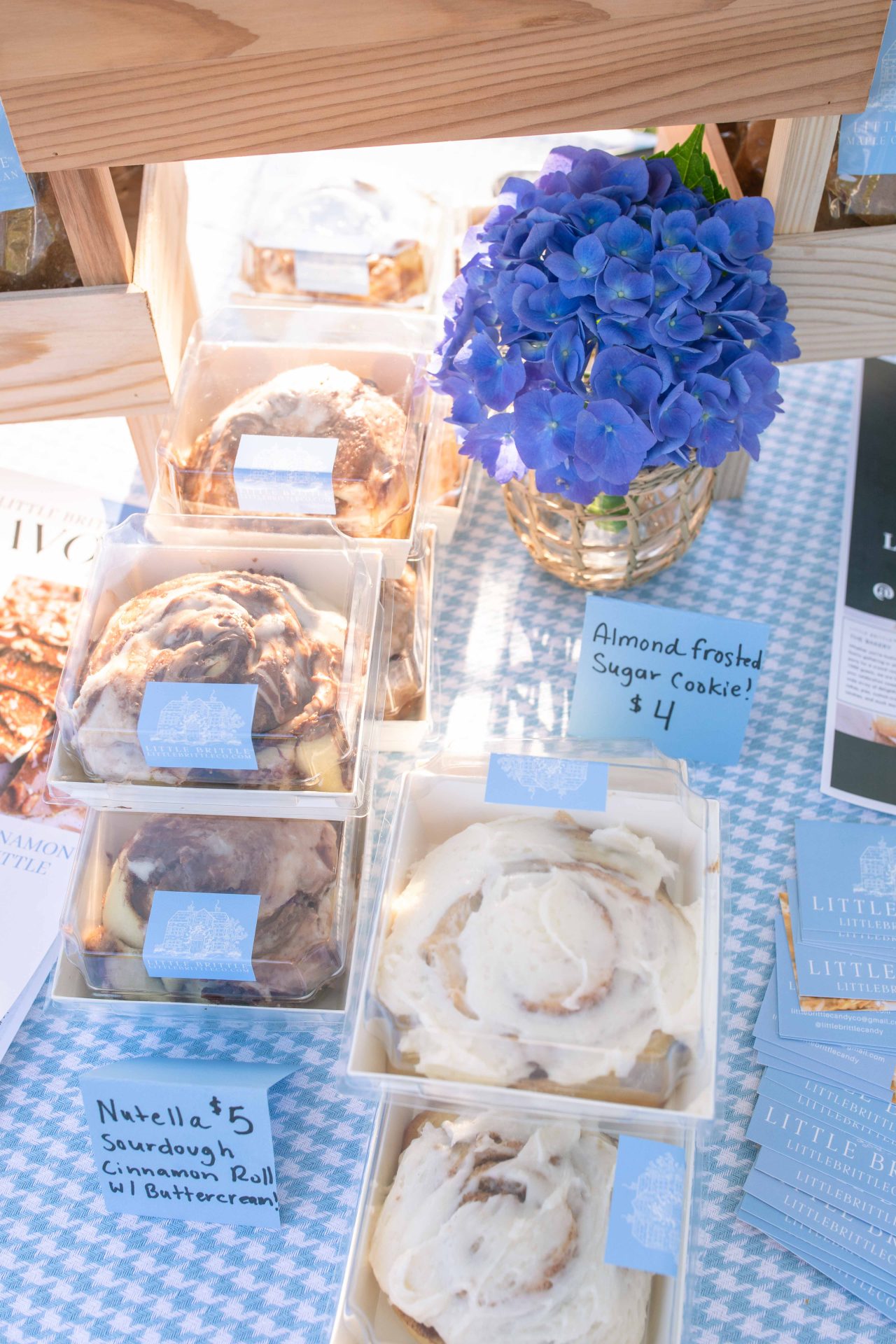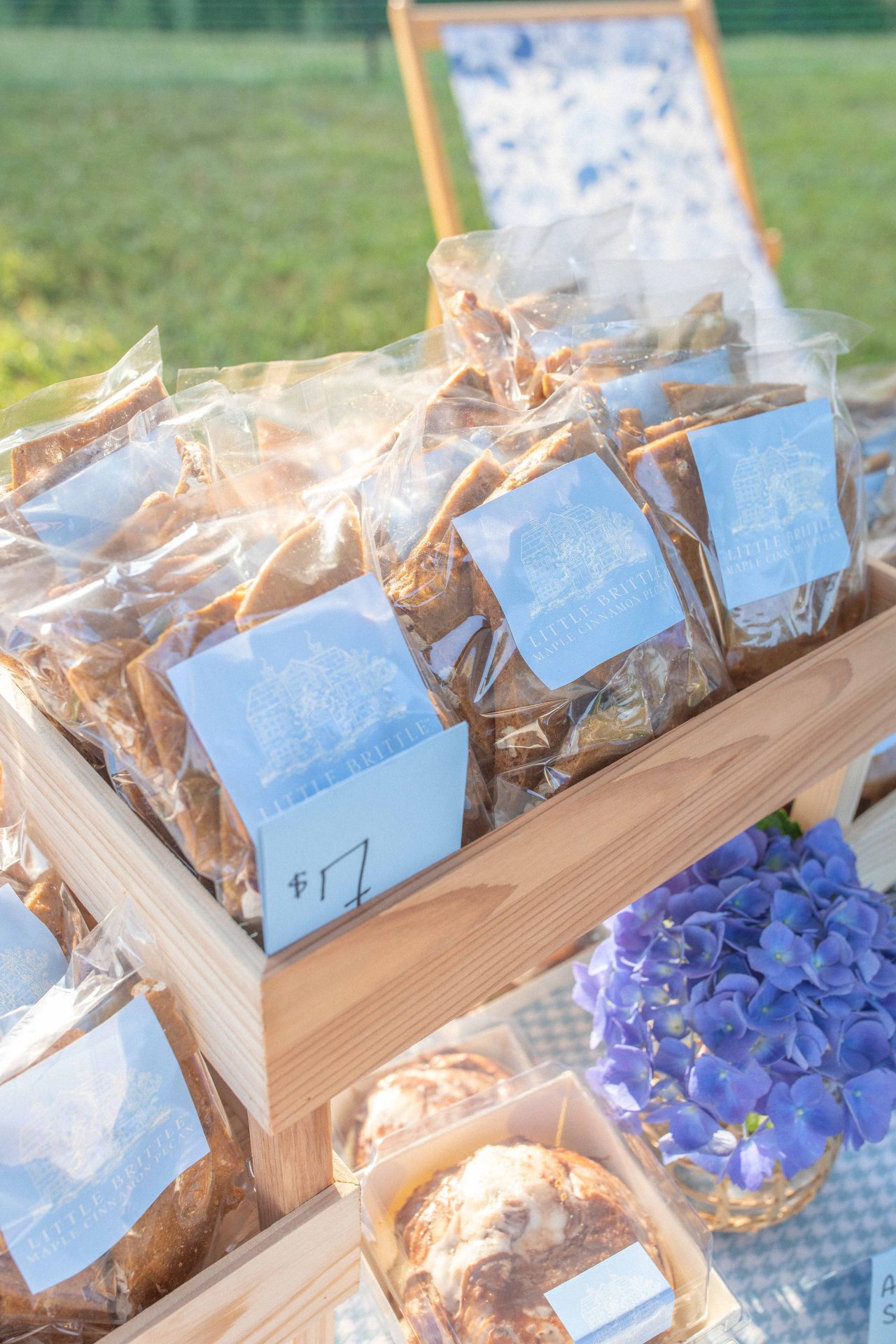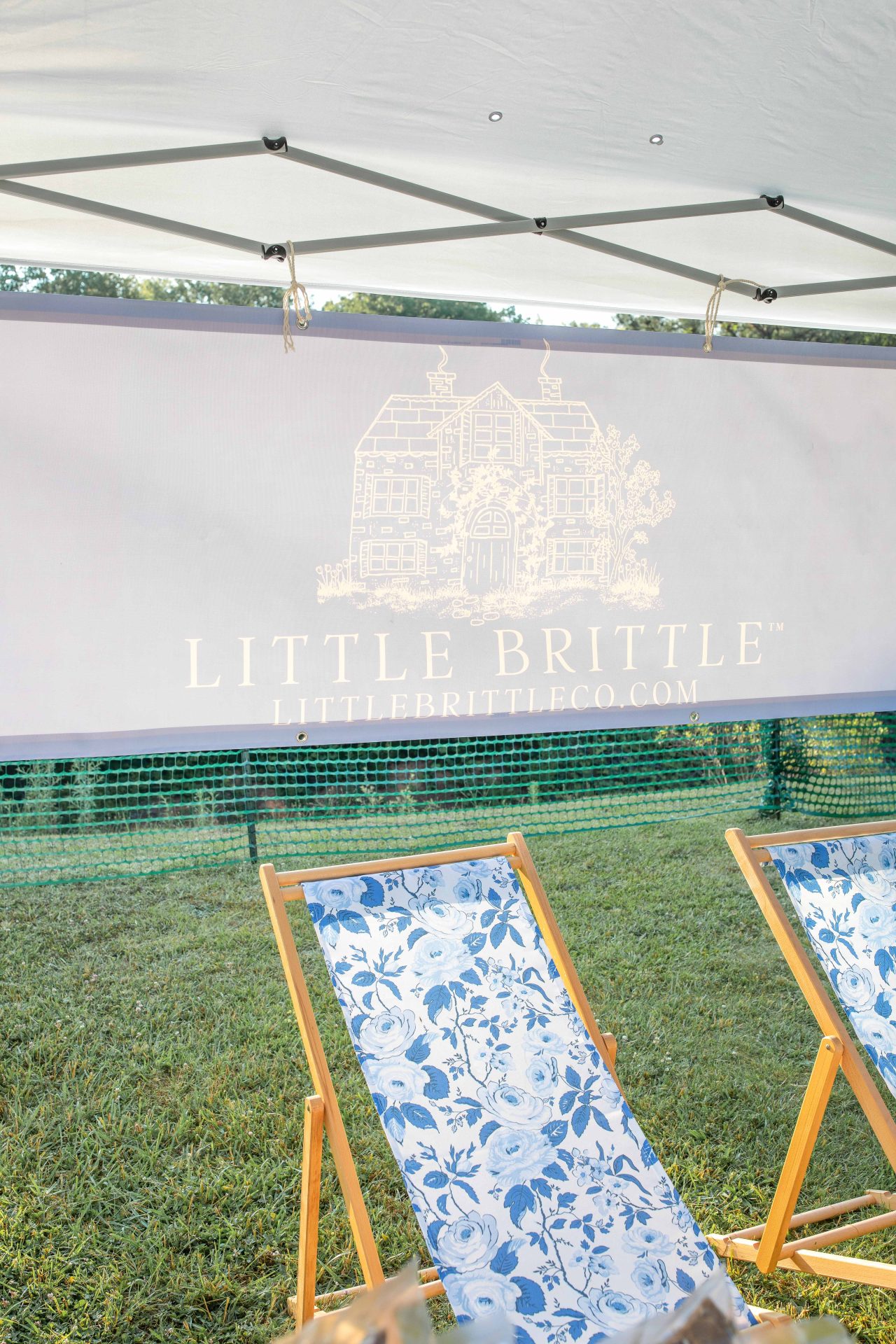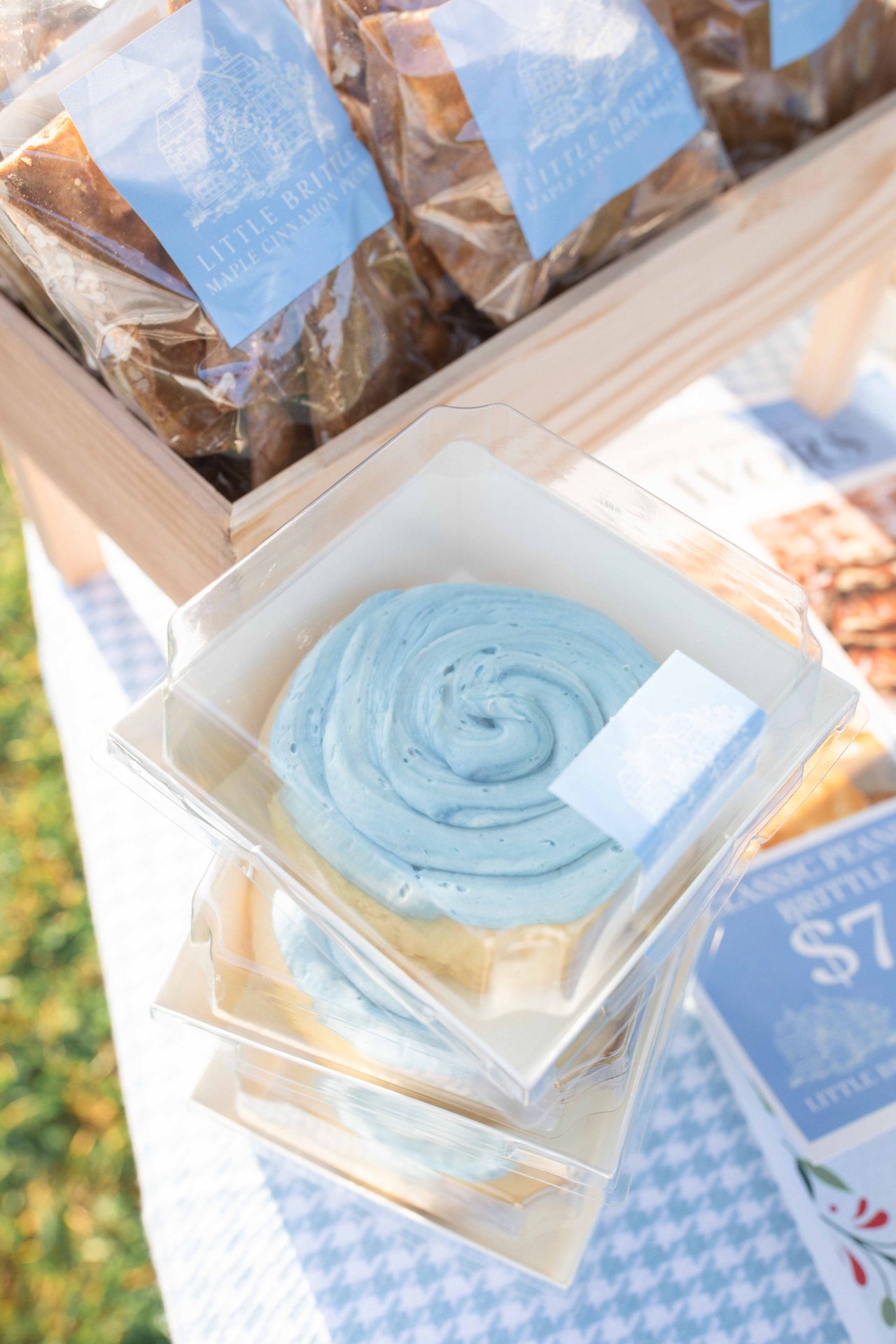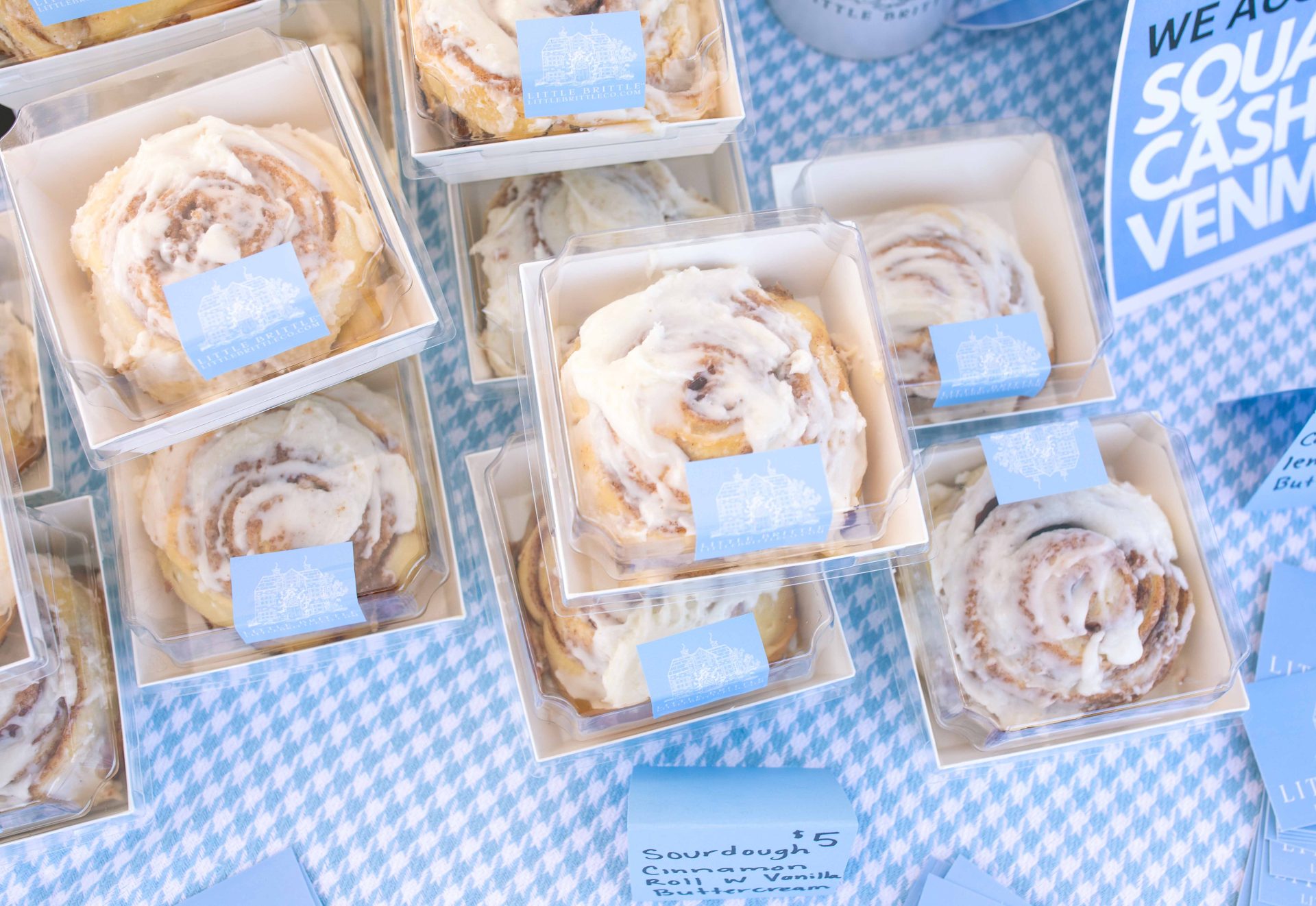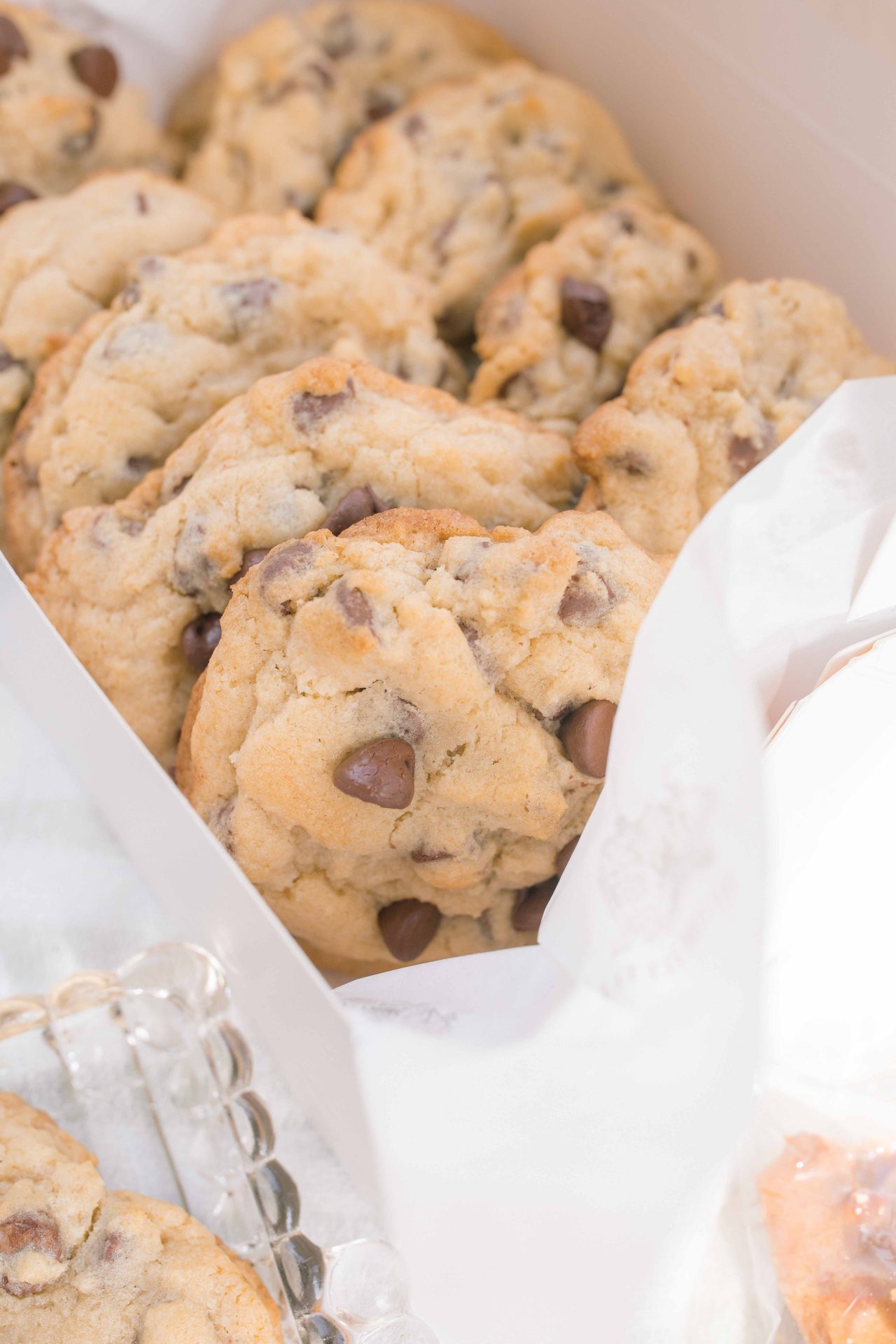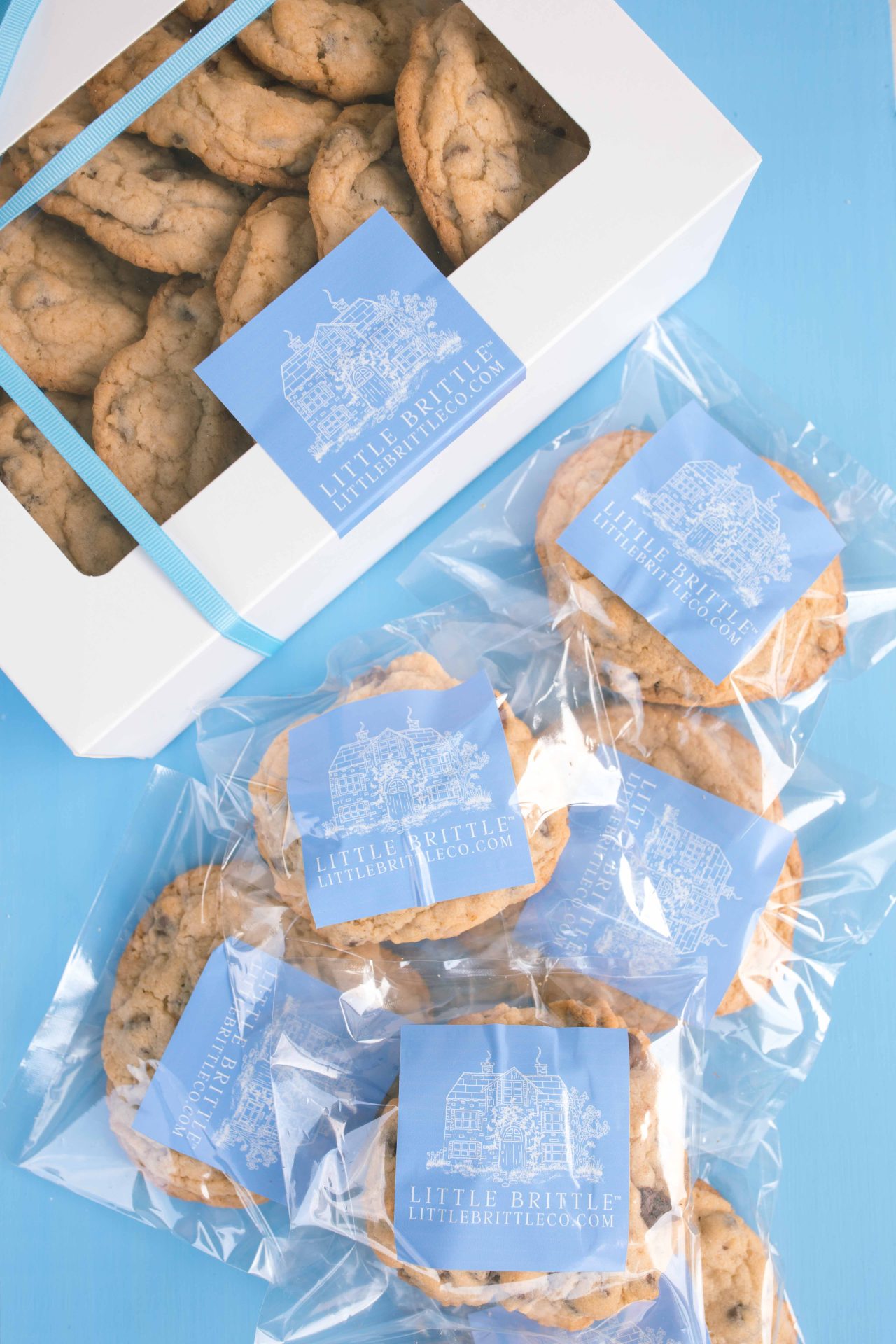 I will also be shipping Little Brittle™ chocolate chip cookies! This recipe has been in the works for almost seven months and is to die for!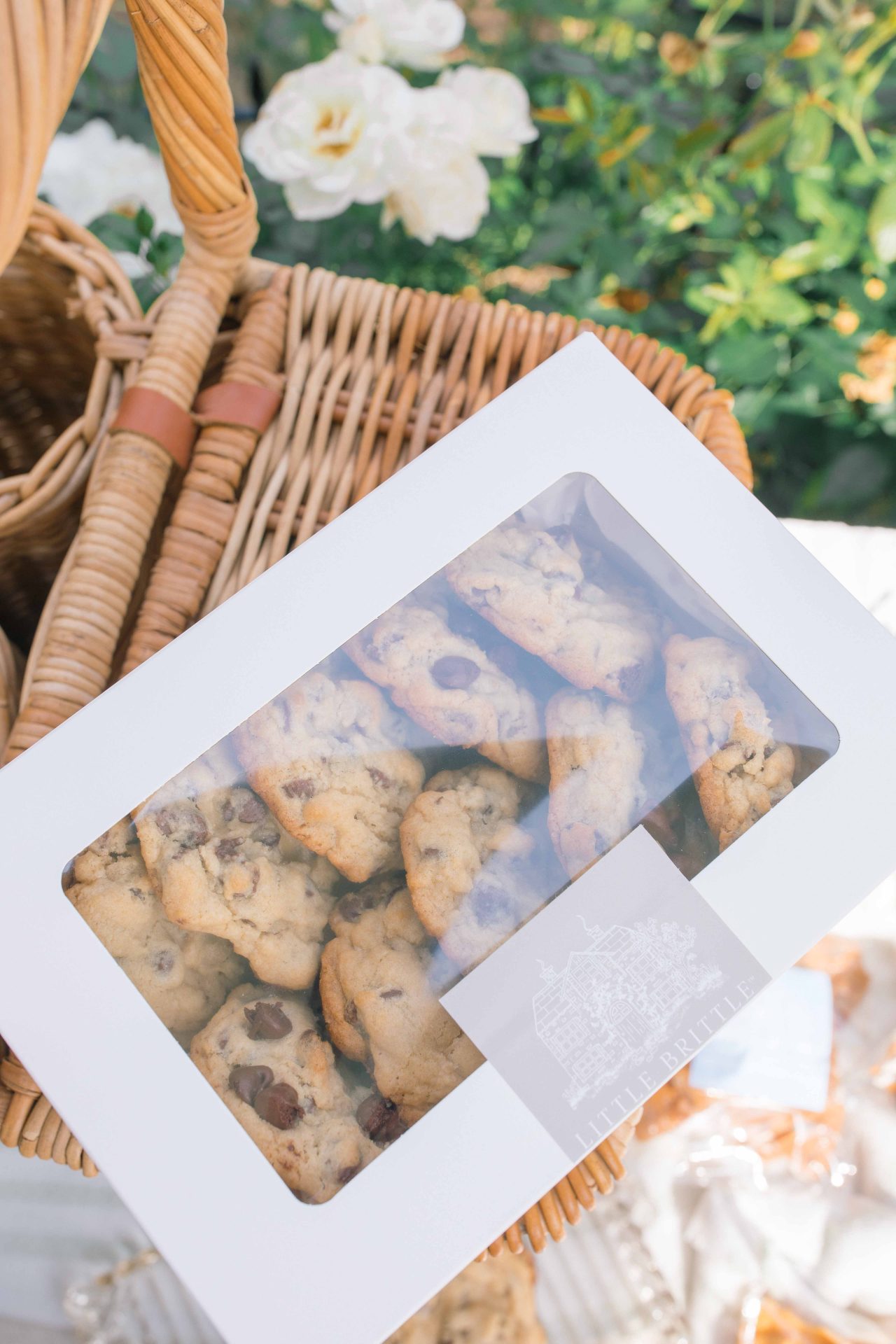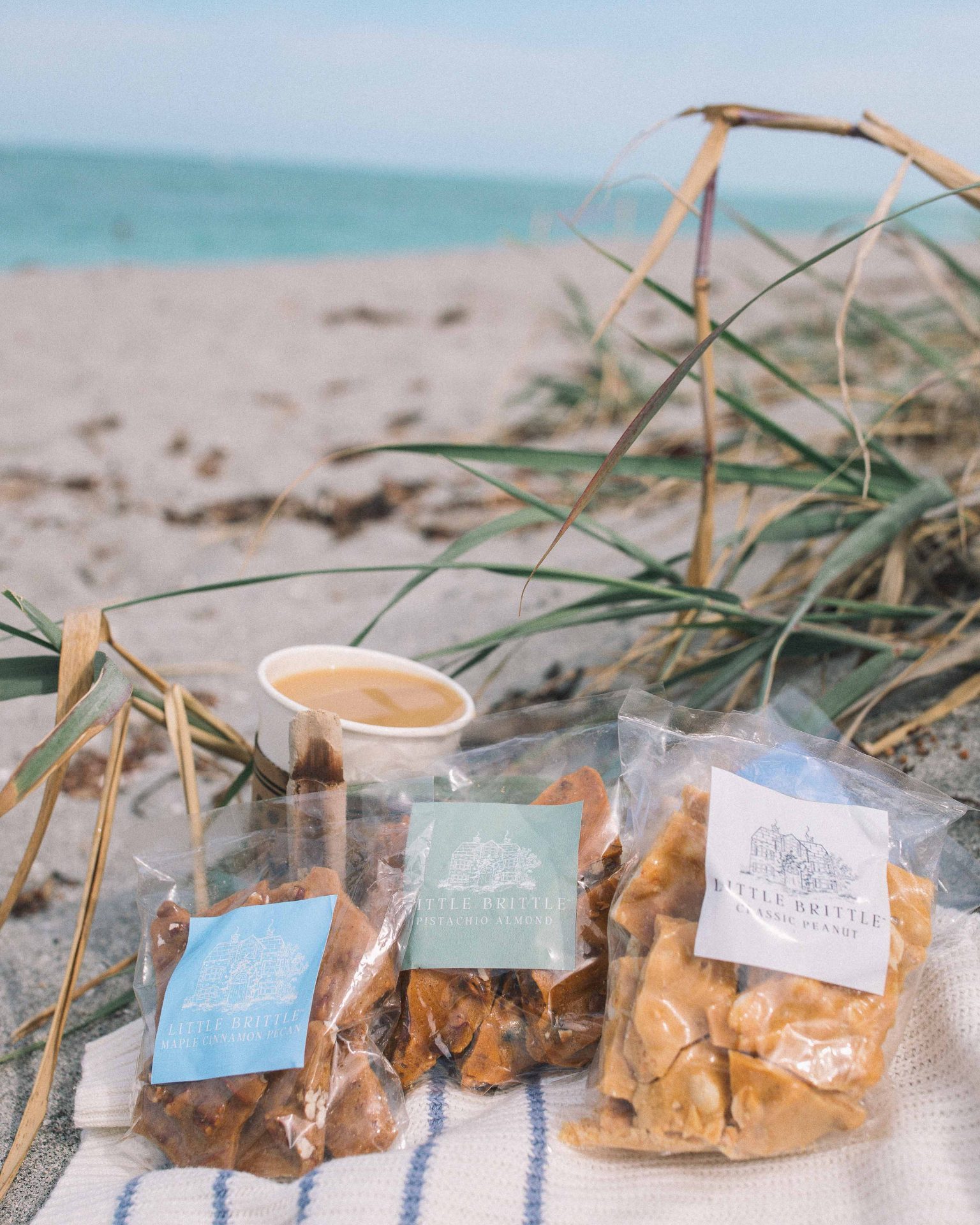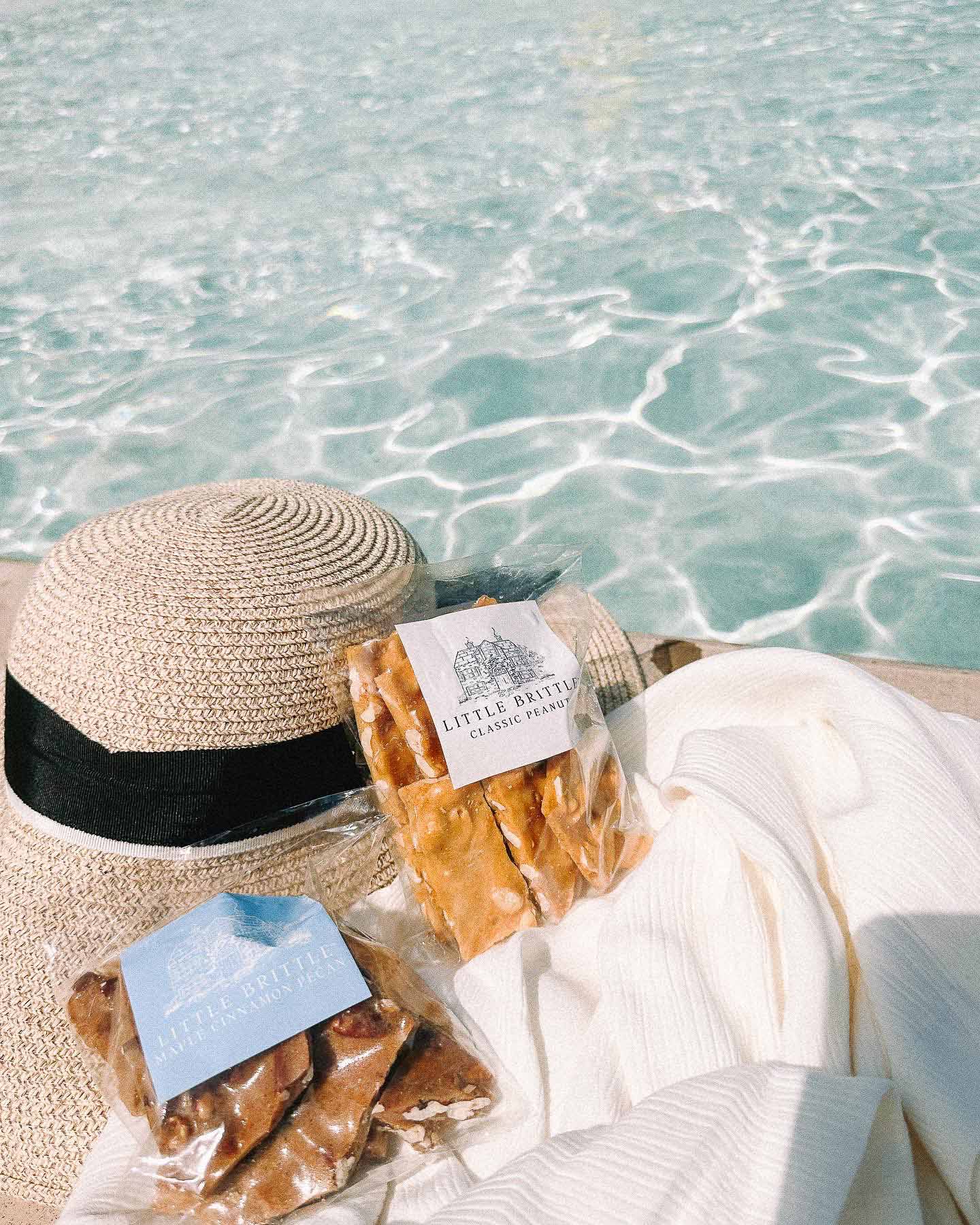 Coming up with the brittle flavor calendar was one of the most fun parts! Executing the recipes was the biggest challenge, but I cannot wait for you to try these new brittle flavors! We have Root Beer Float, Gingerbread, Pumpkin Spice Latte, Citrus Lavender, Mocha, Raspberry Cheesecake, and so many more on the lineup!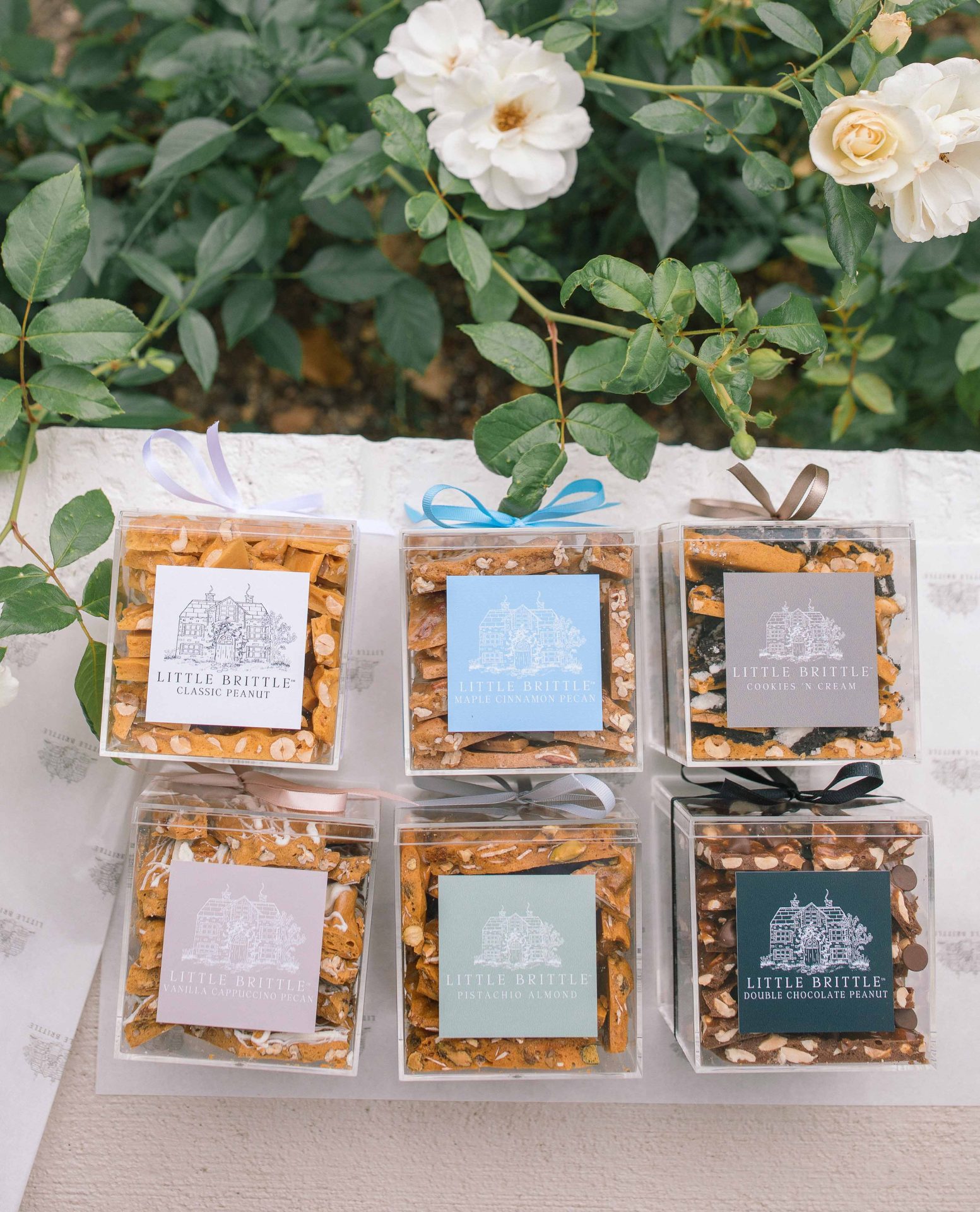 We've also been shipping out corporate boxes, which has been incredible!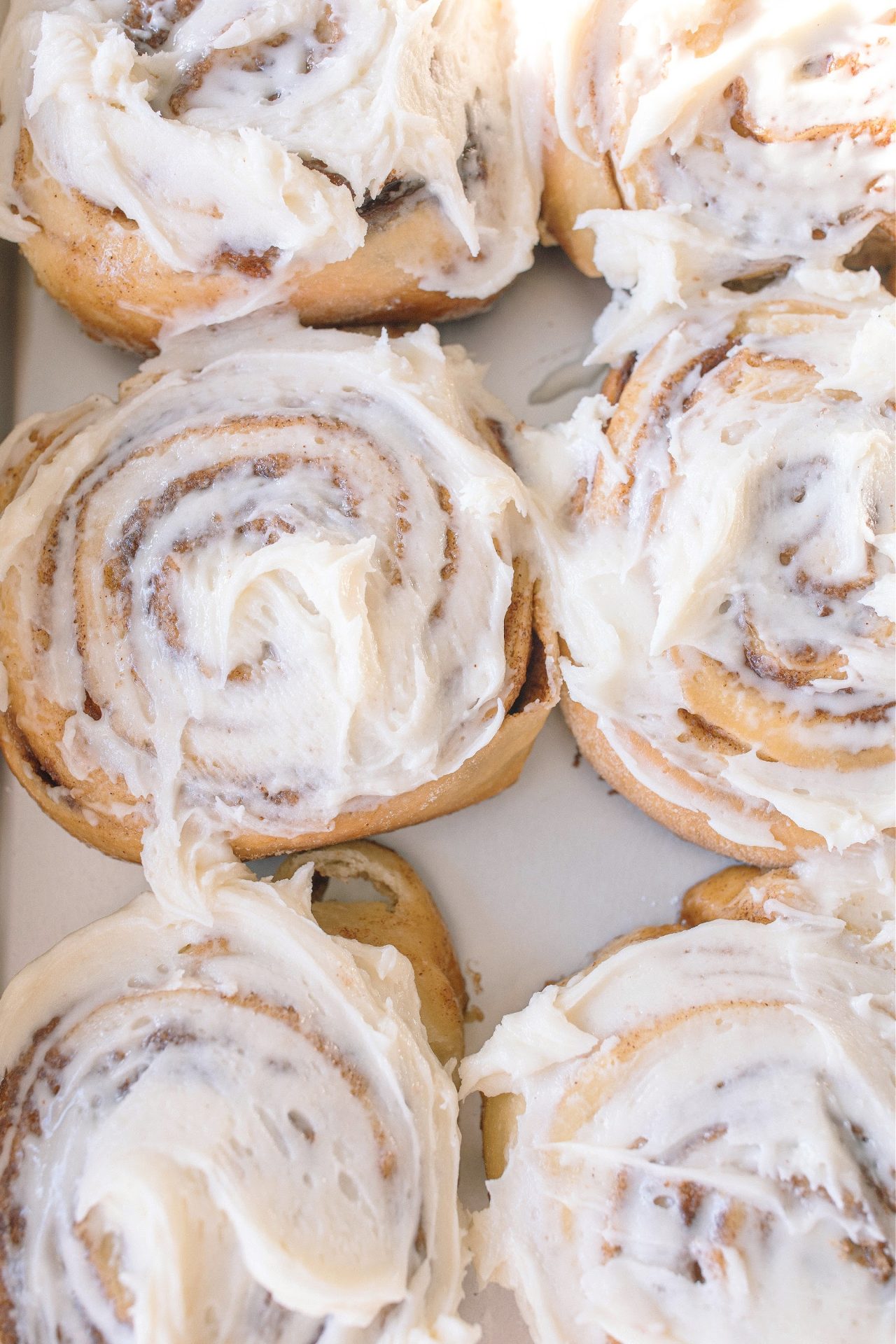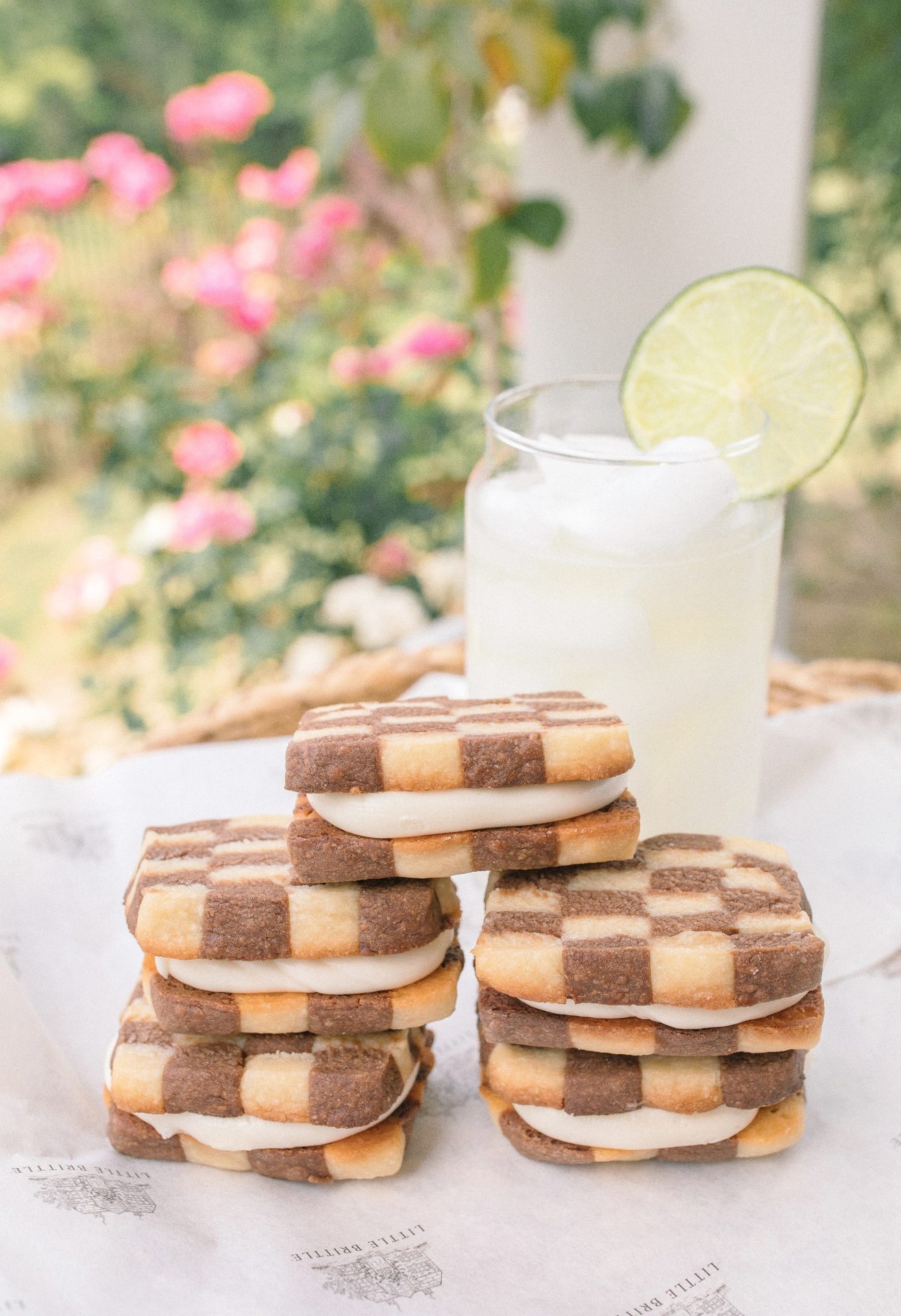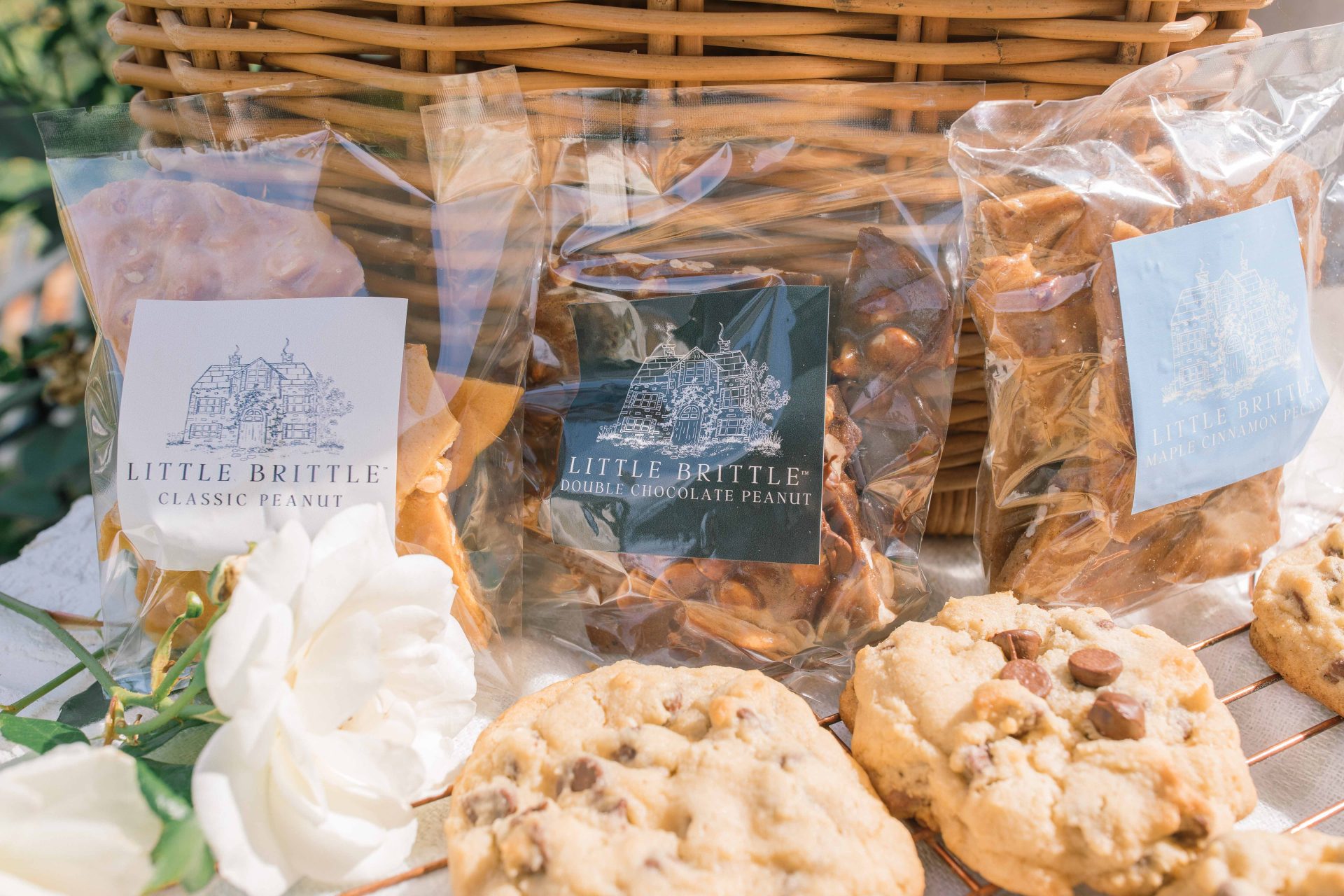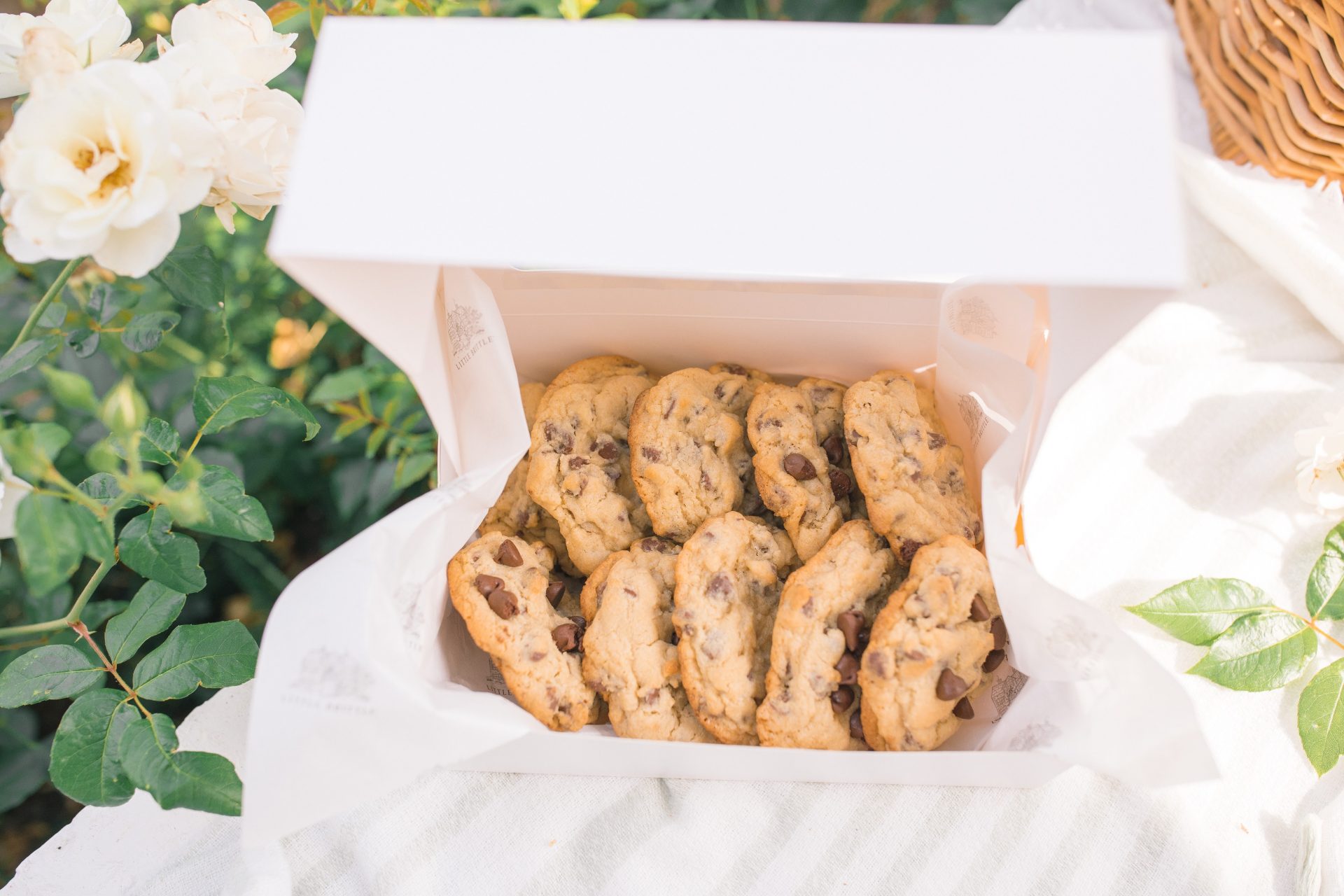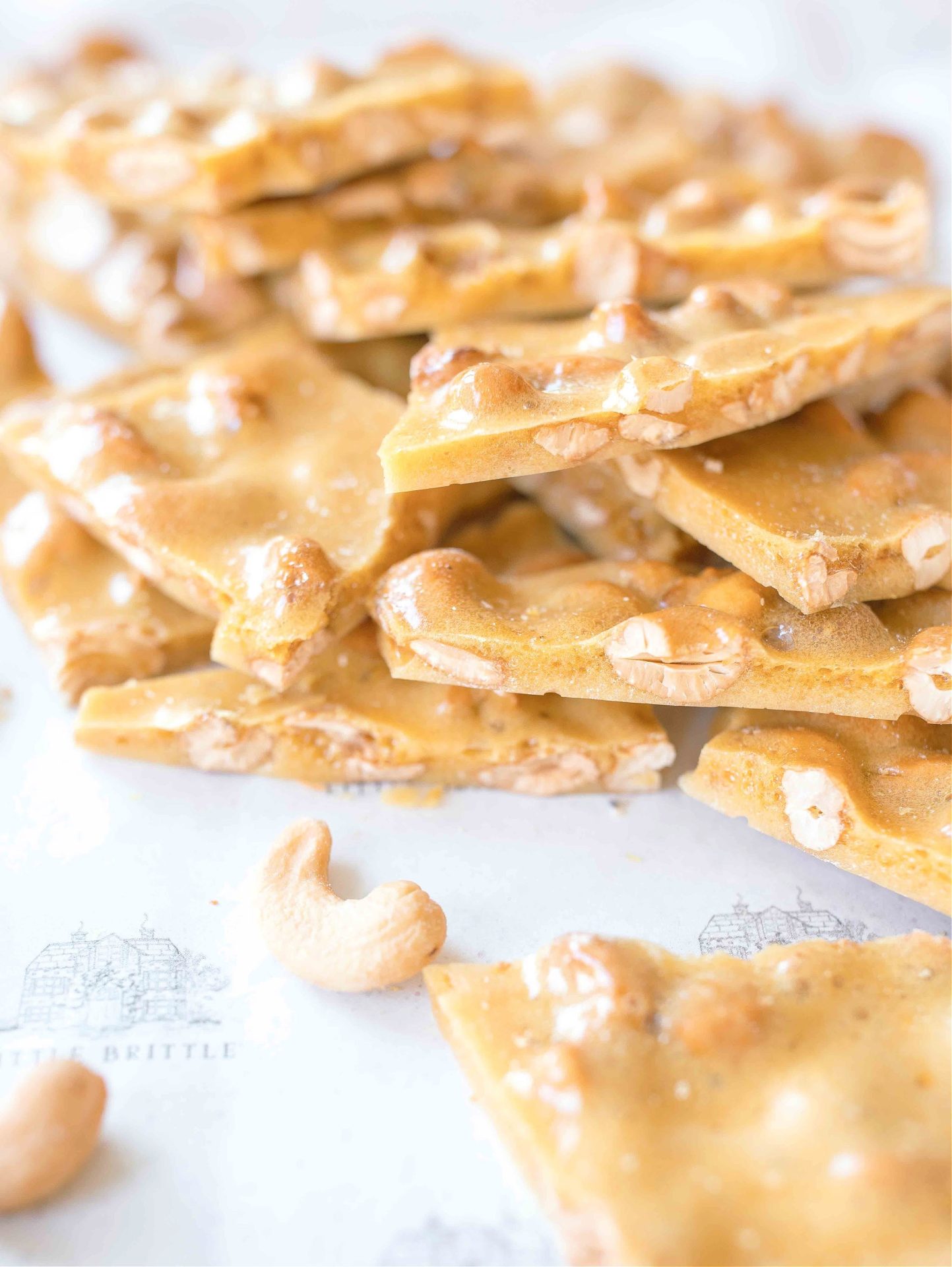 Above is the caramel cashew, one of my favorite flavors!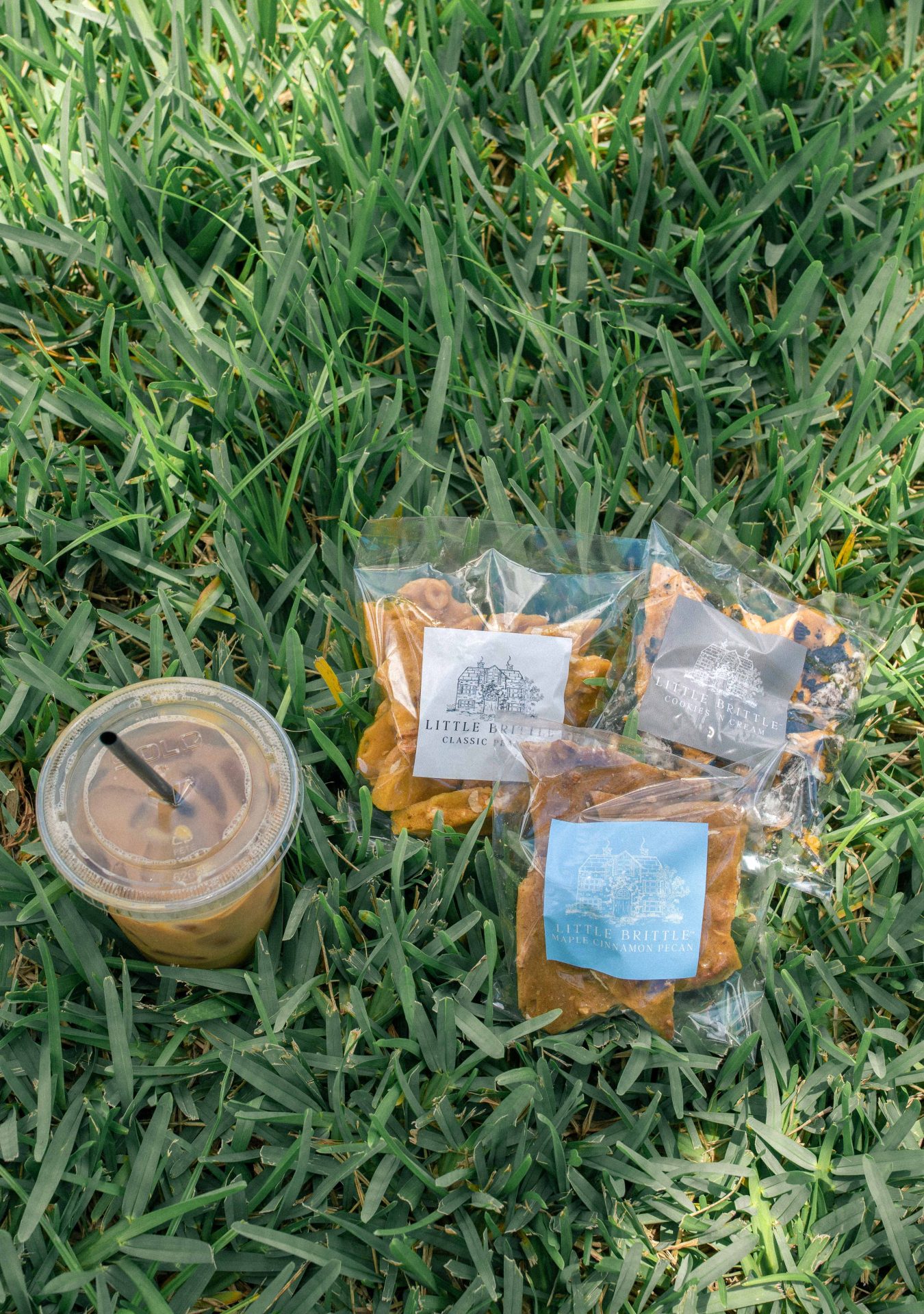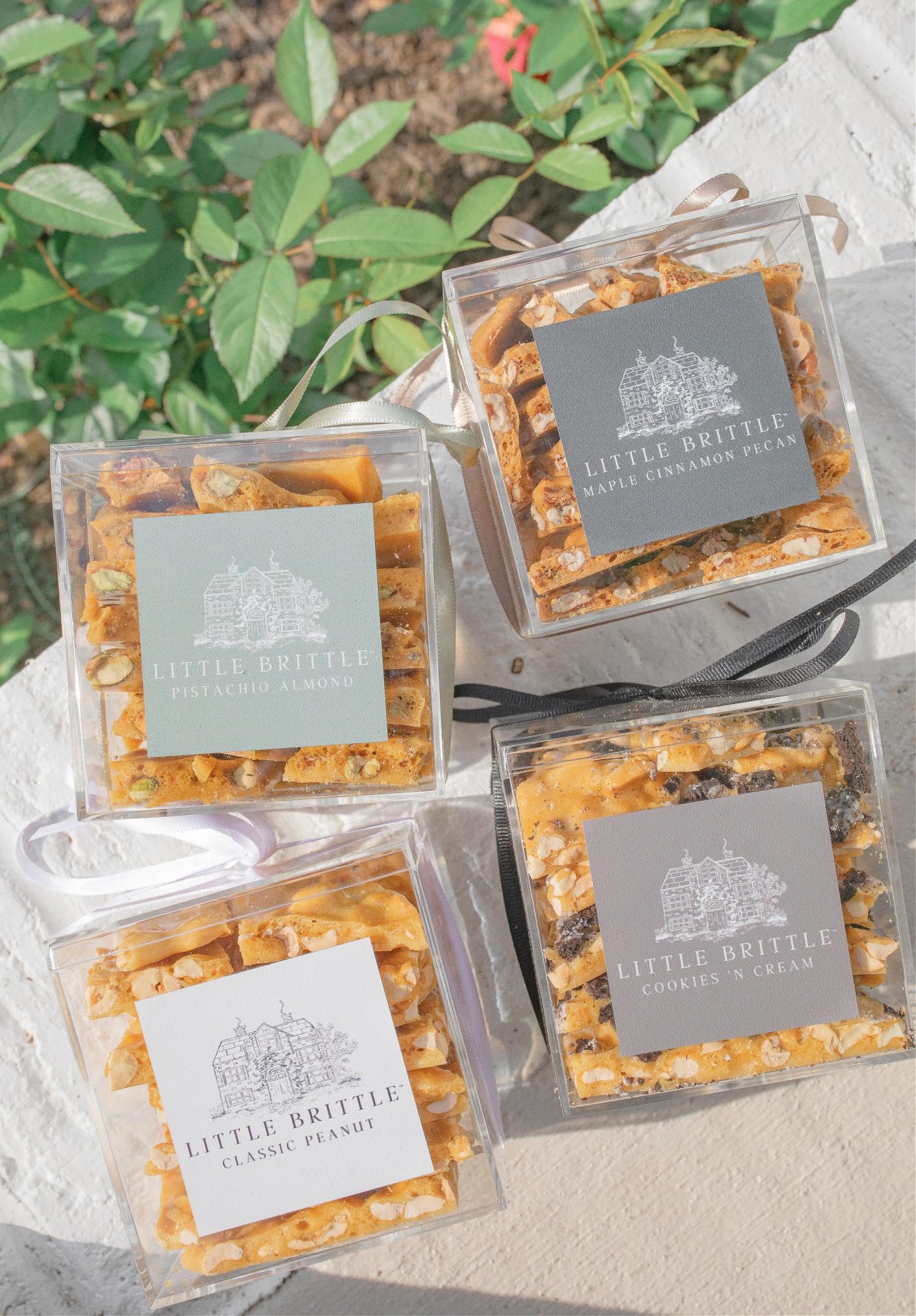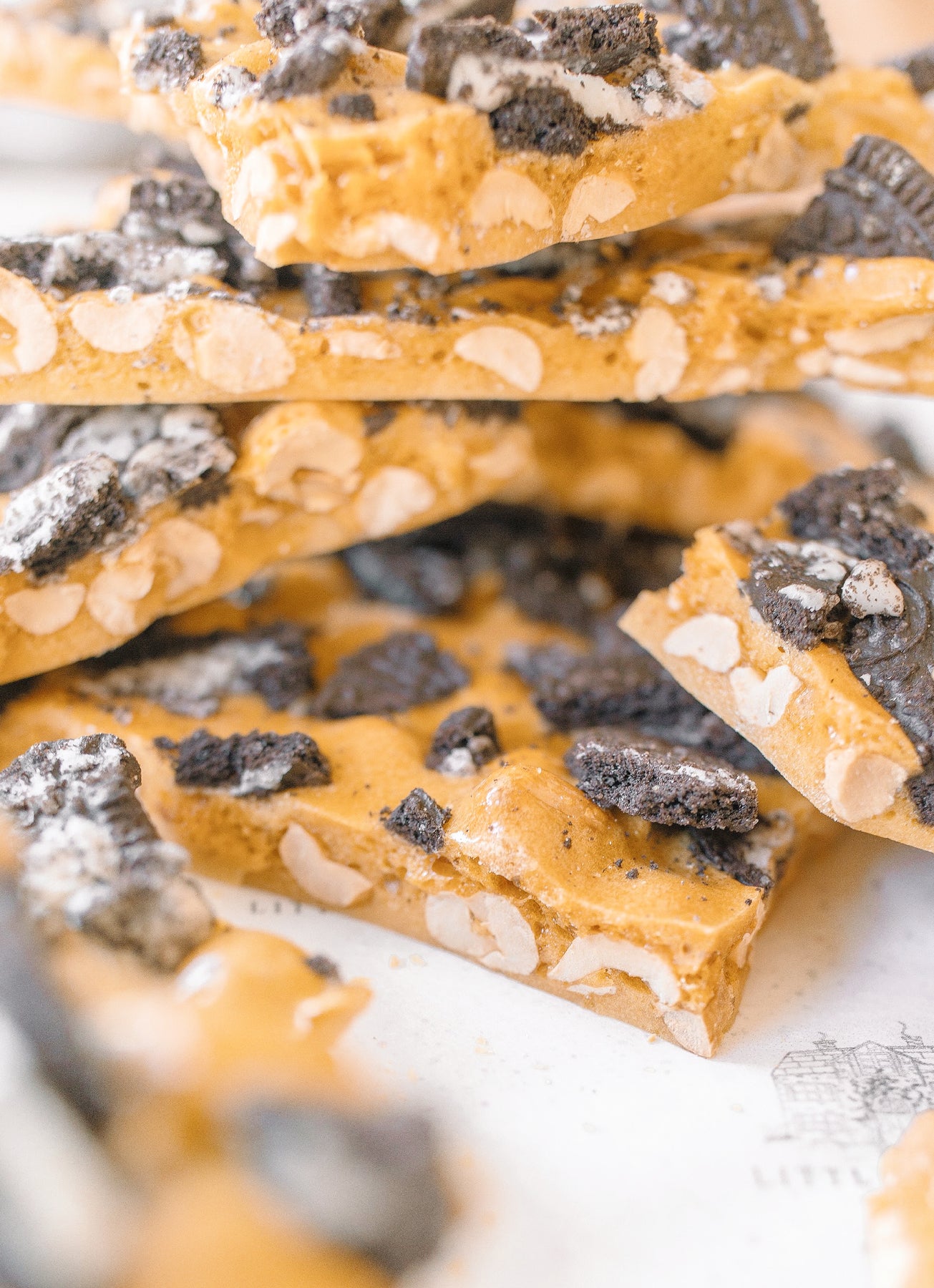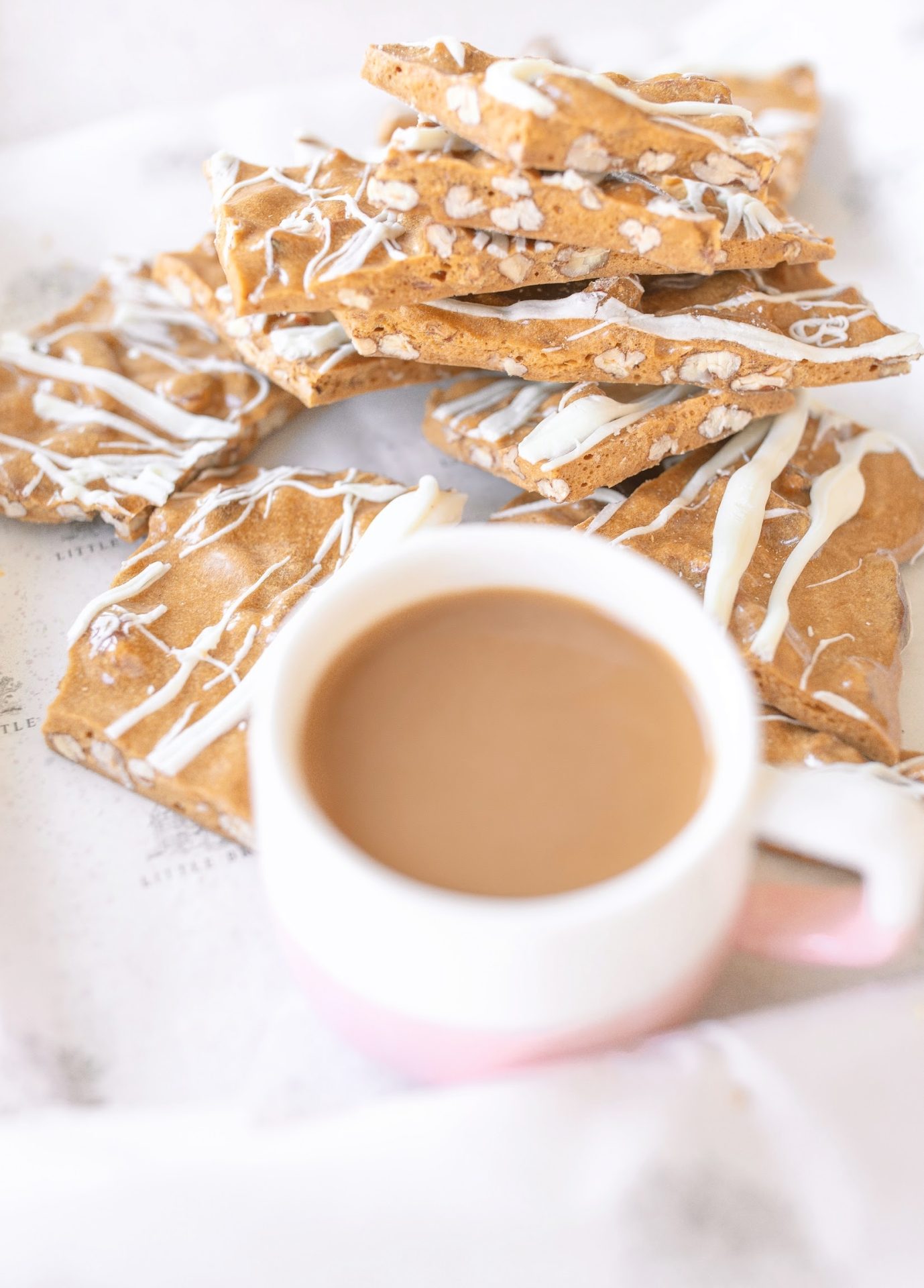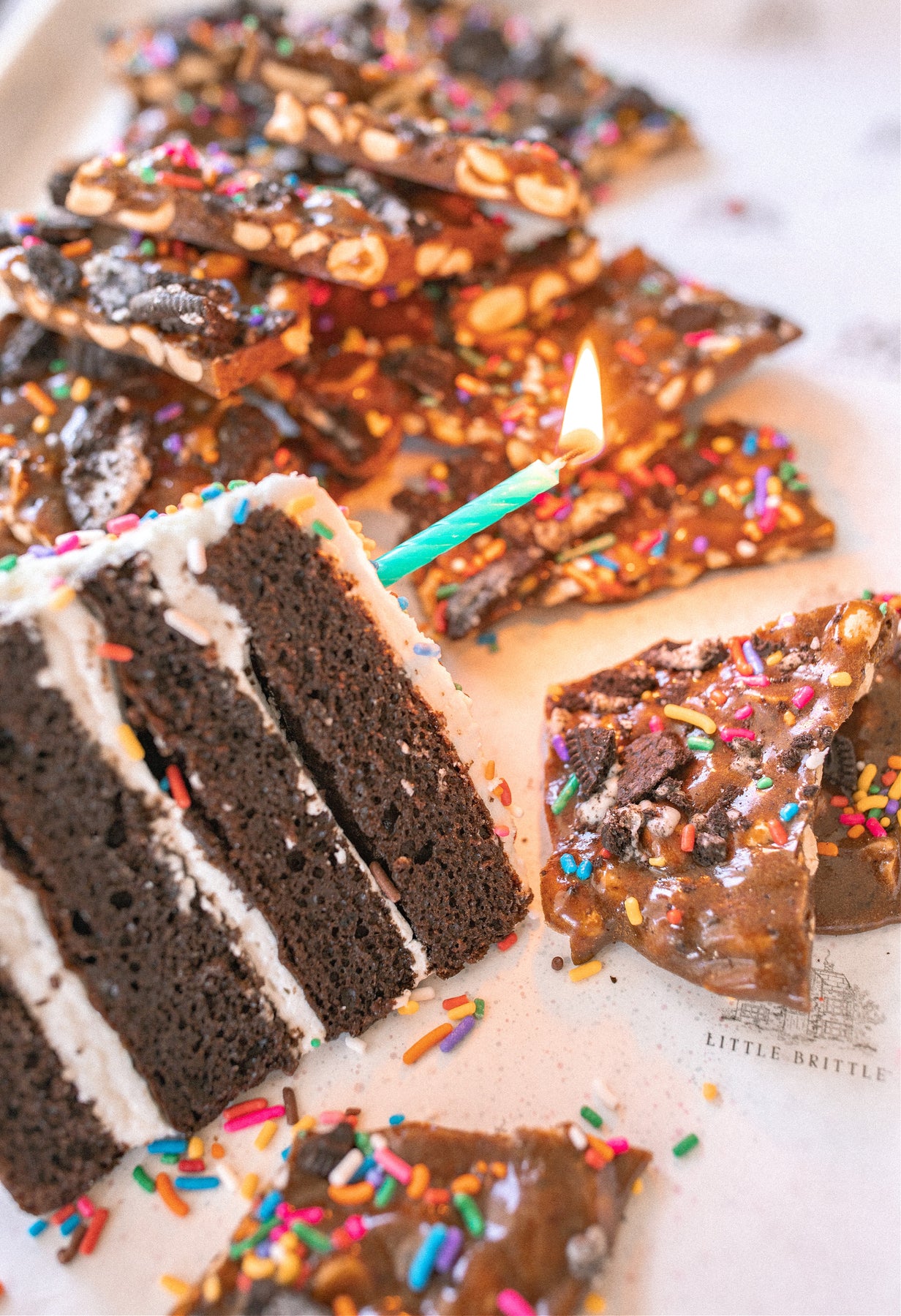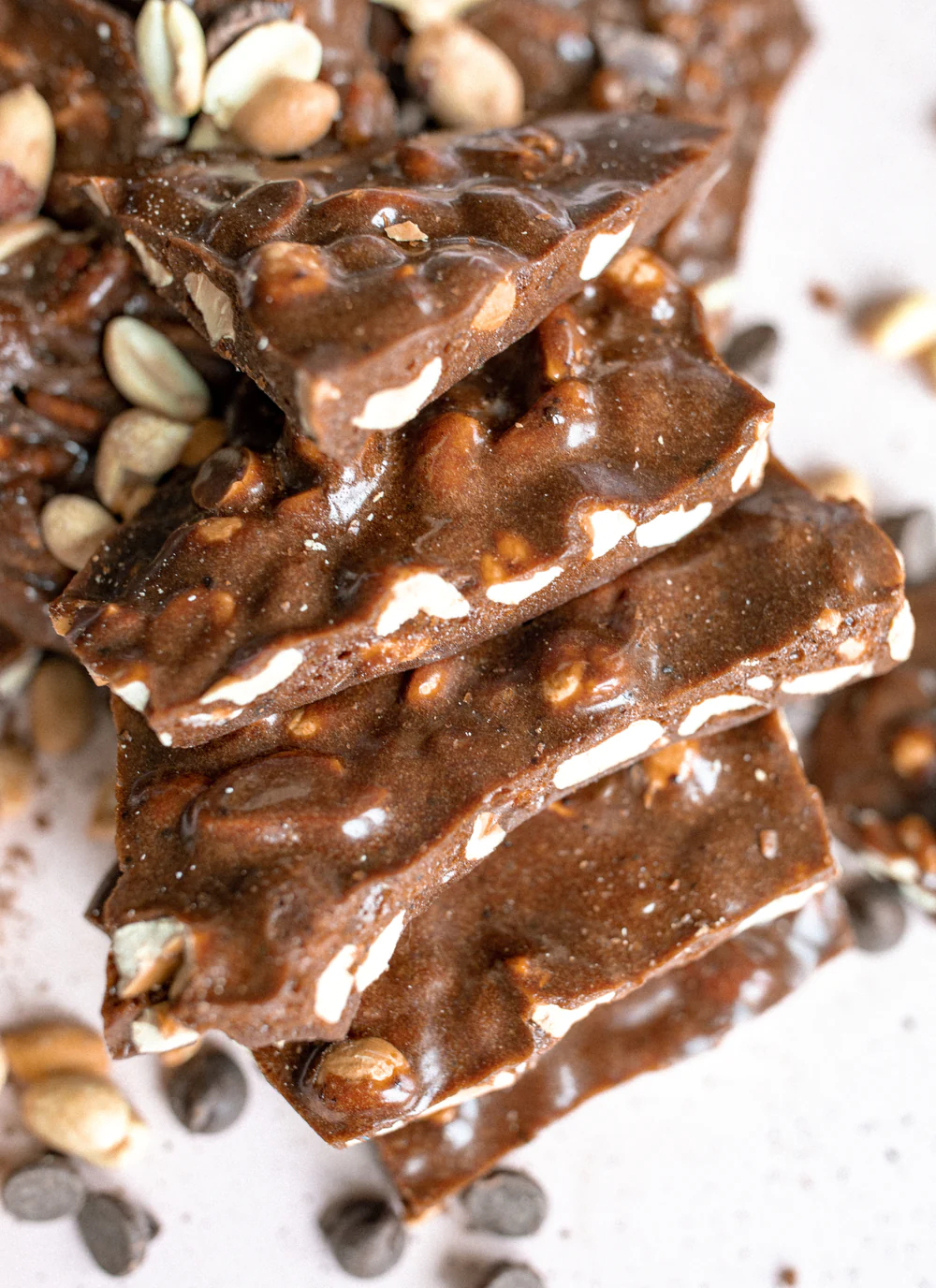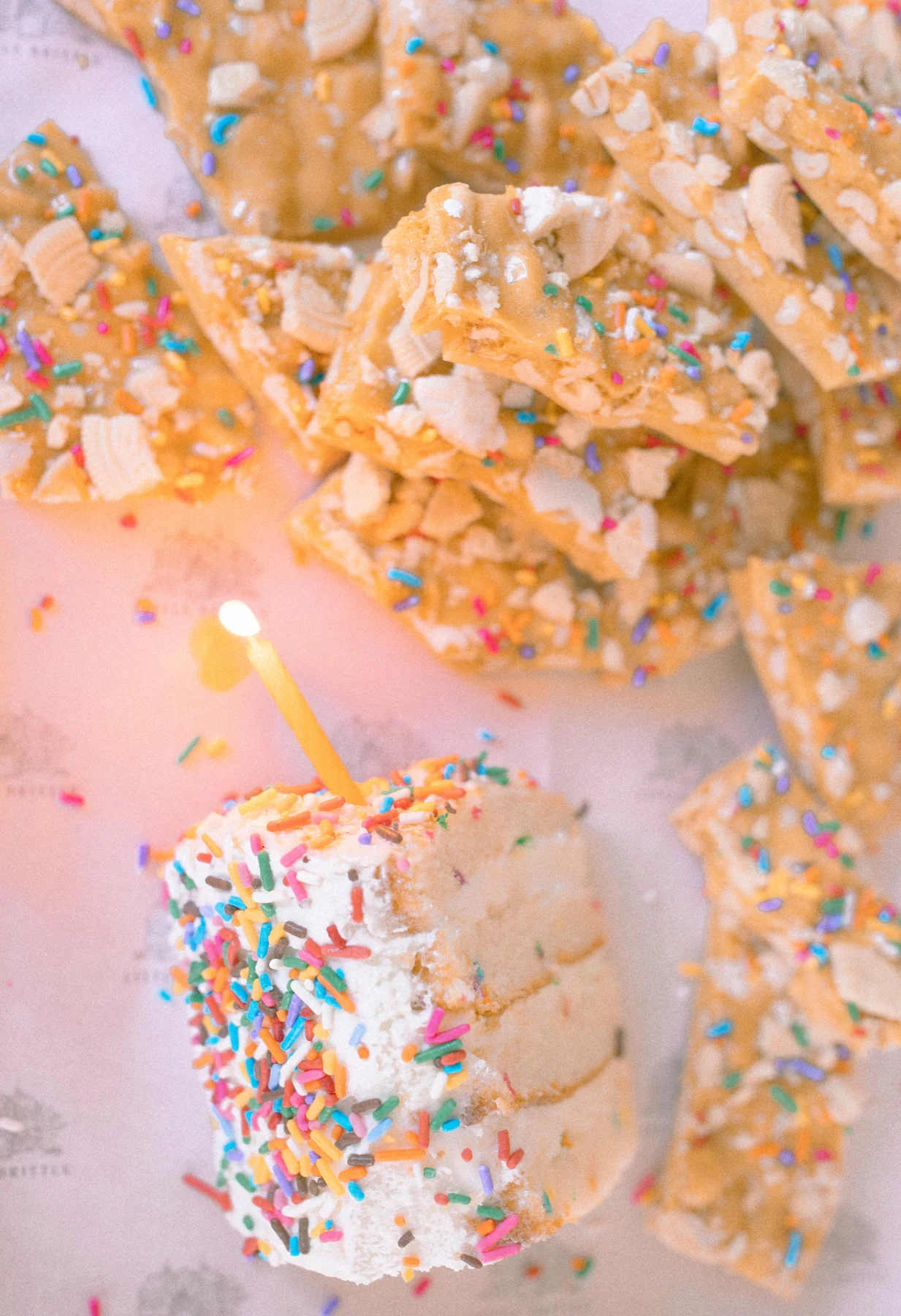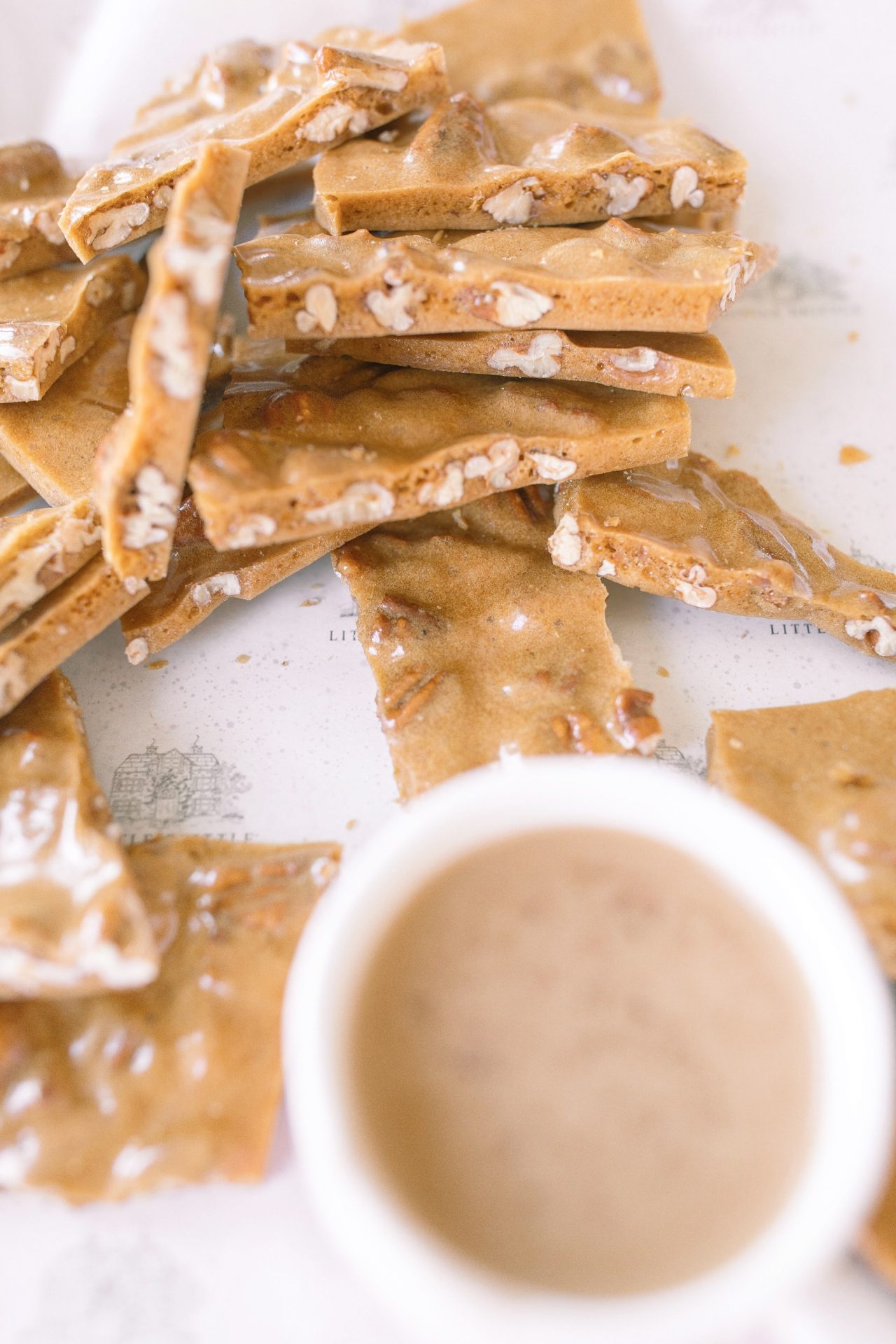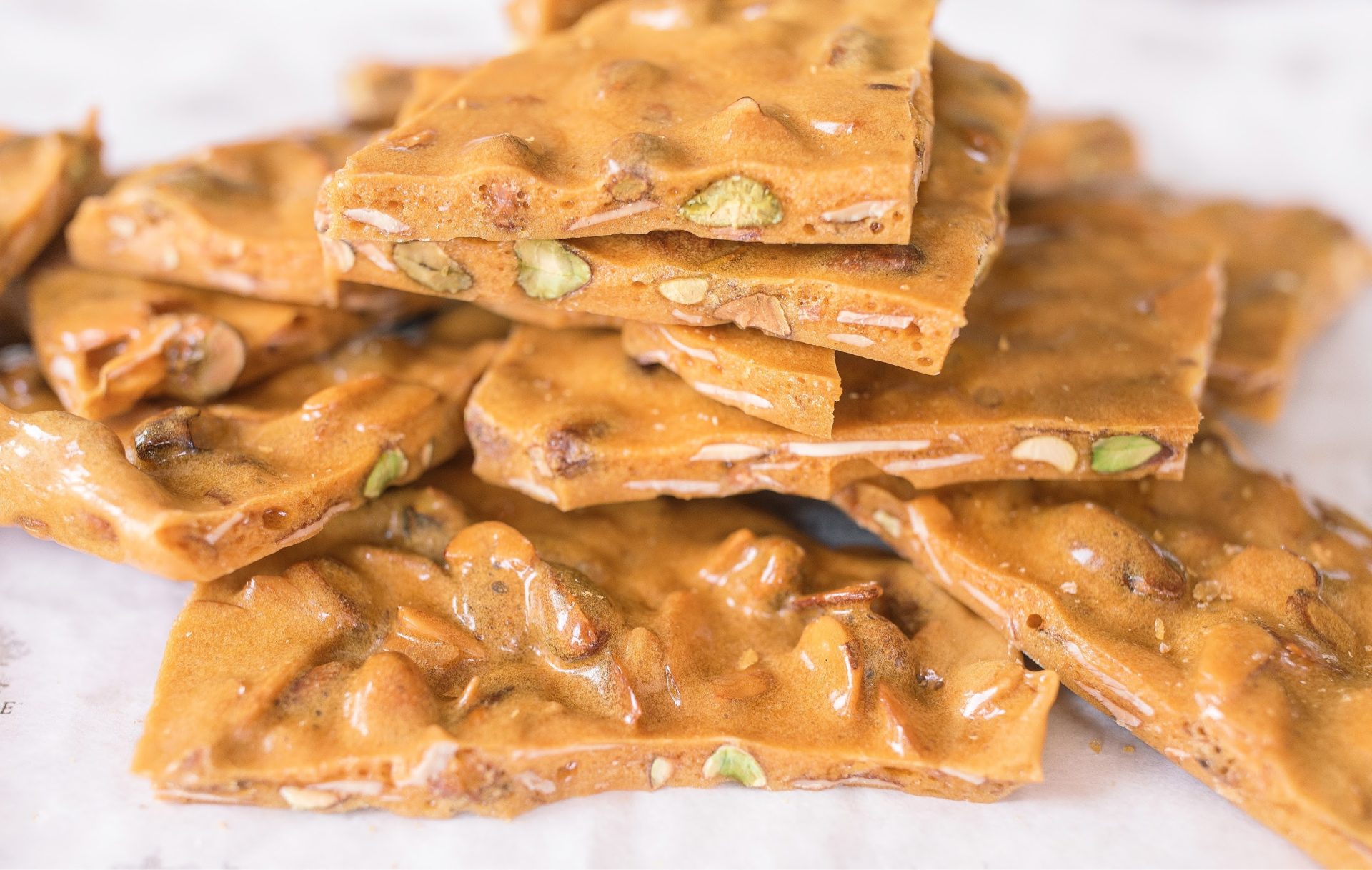 Pistachio almond lovers!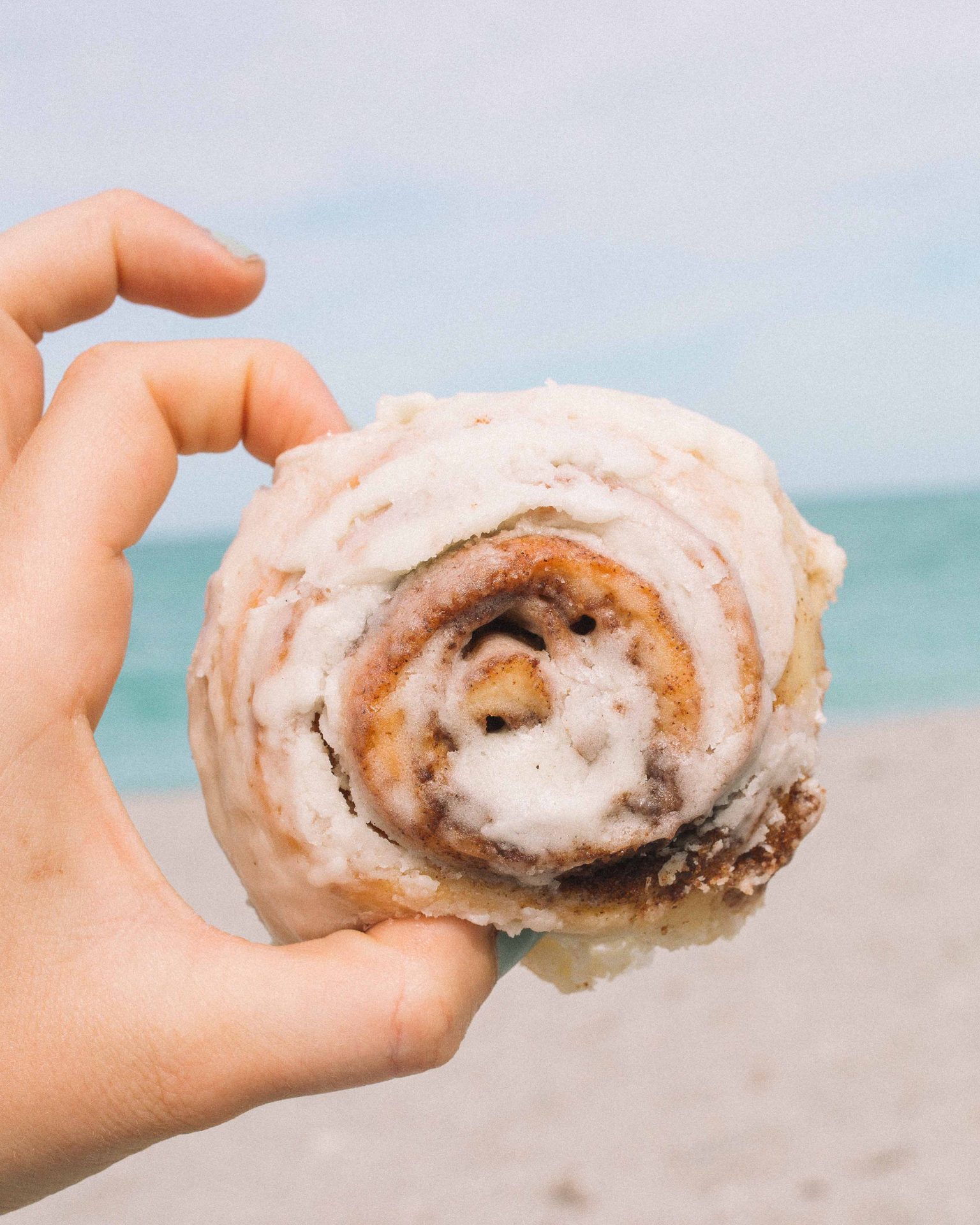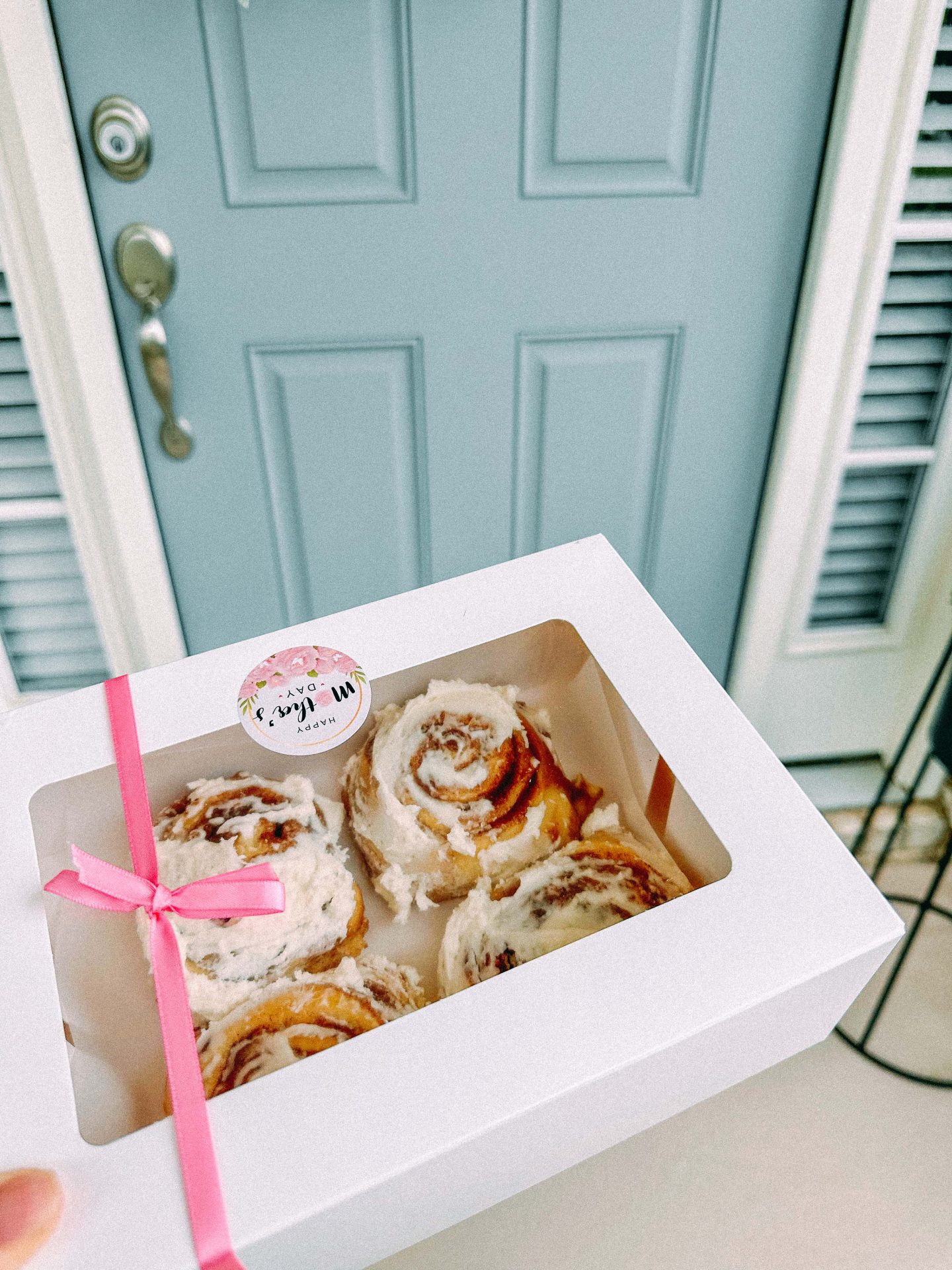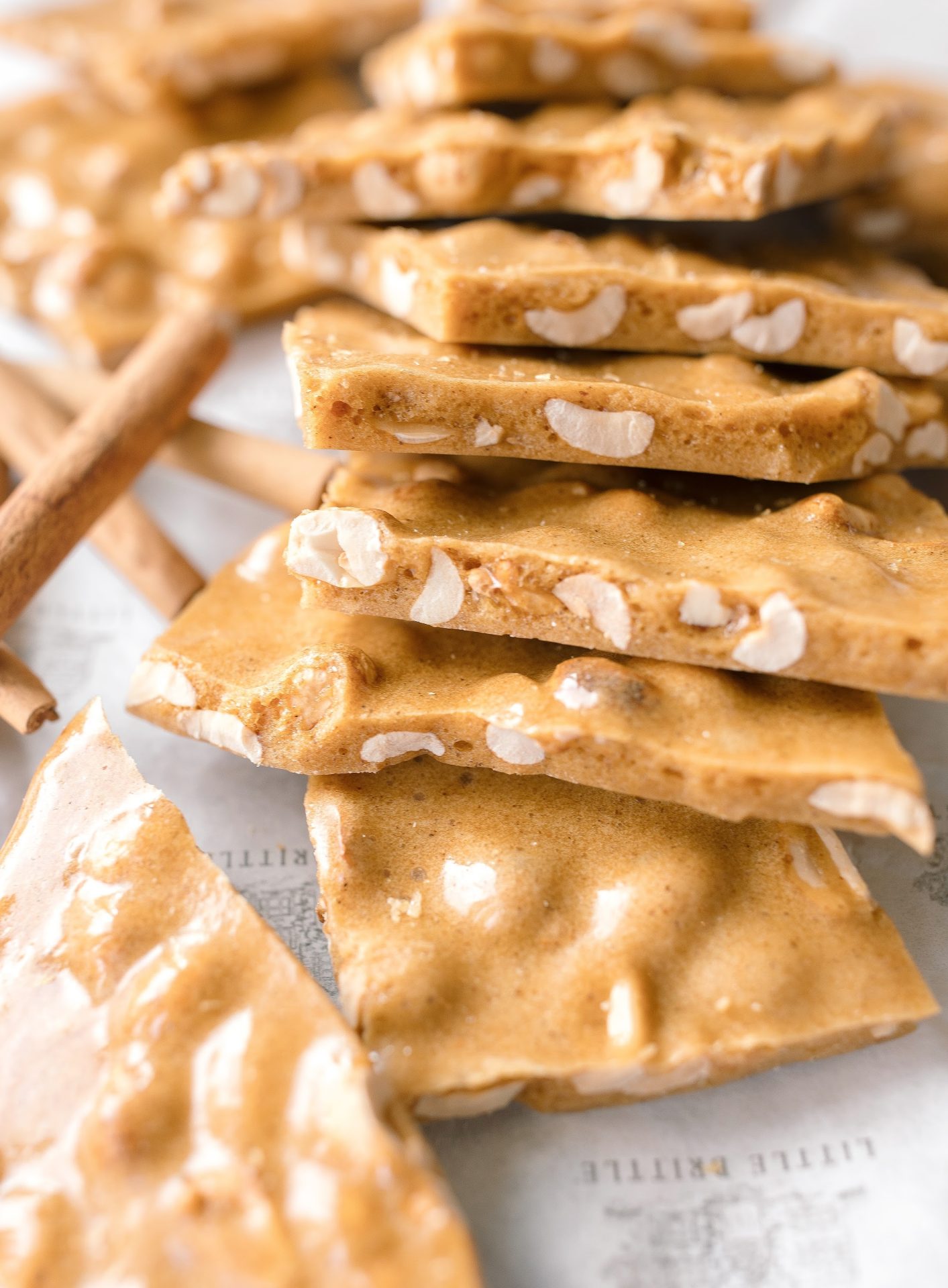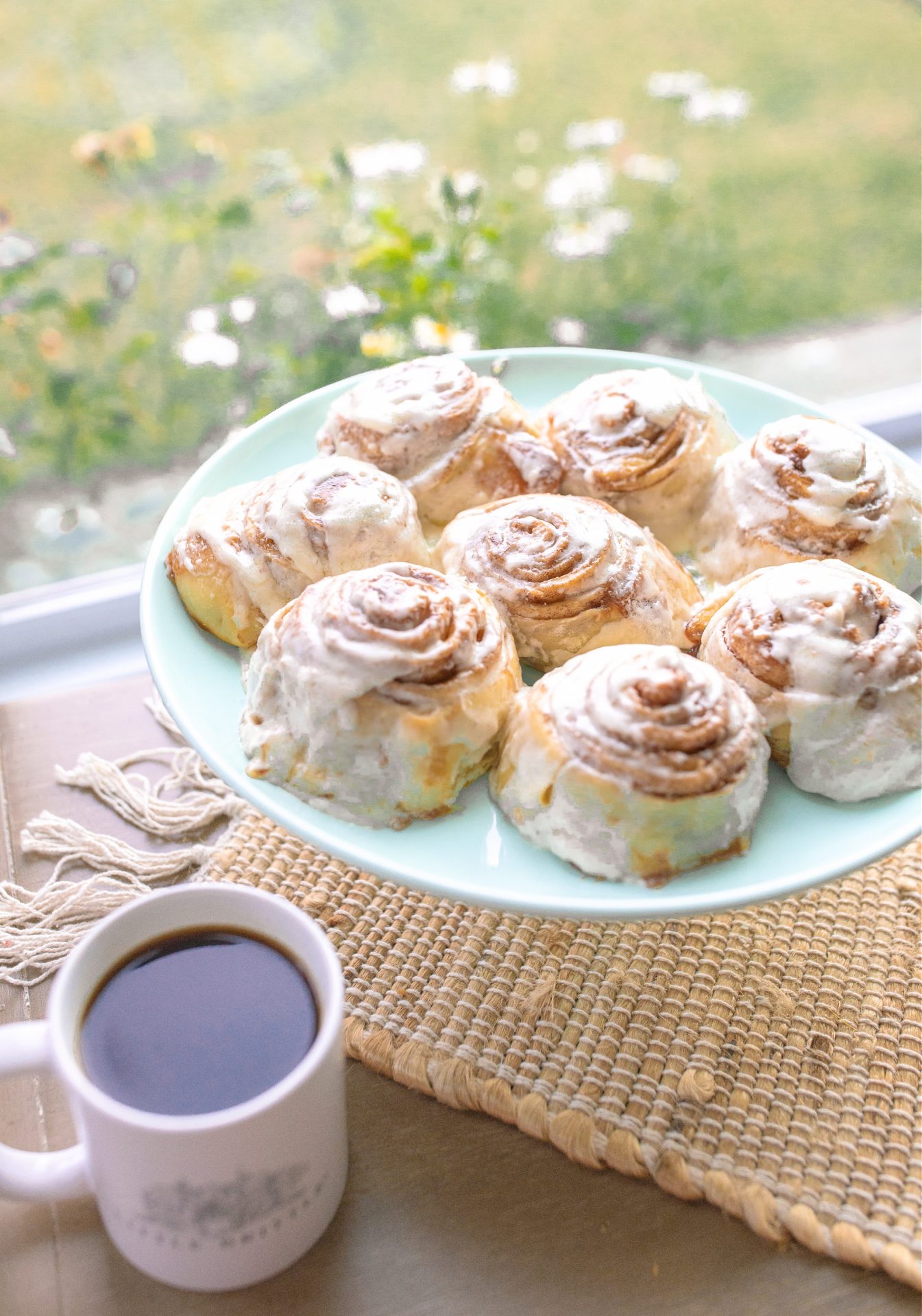 I can't wait for you to experience Little Brittle™! I have so much more in the works, and the fun is just getting started.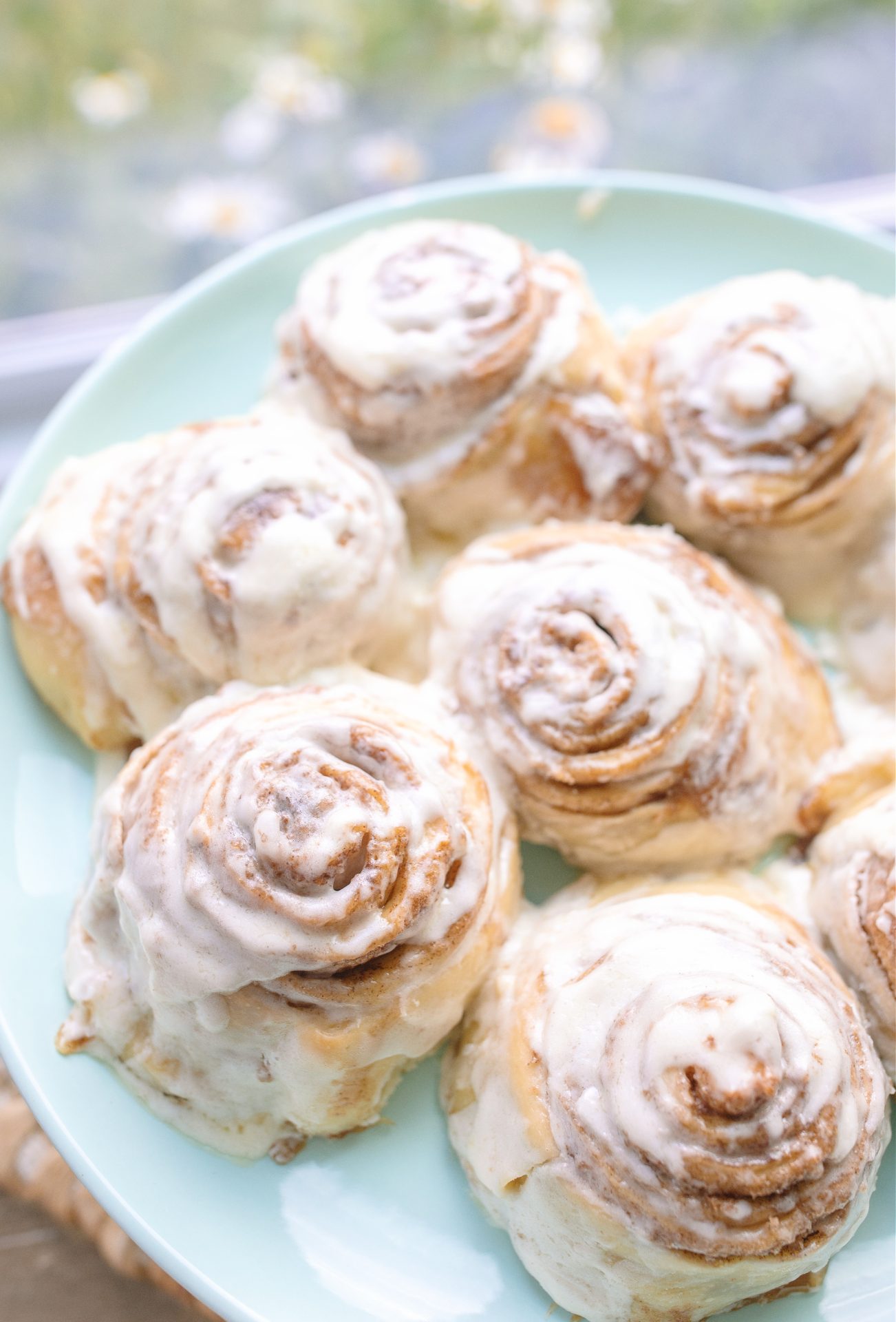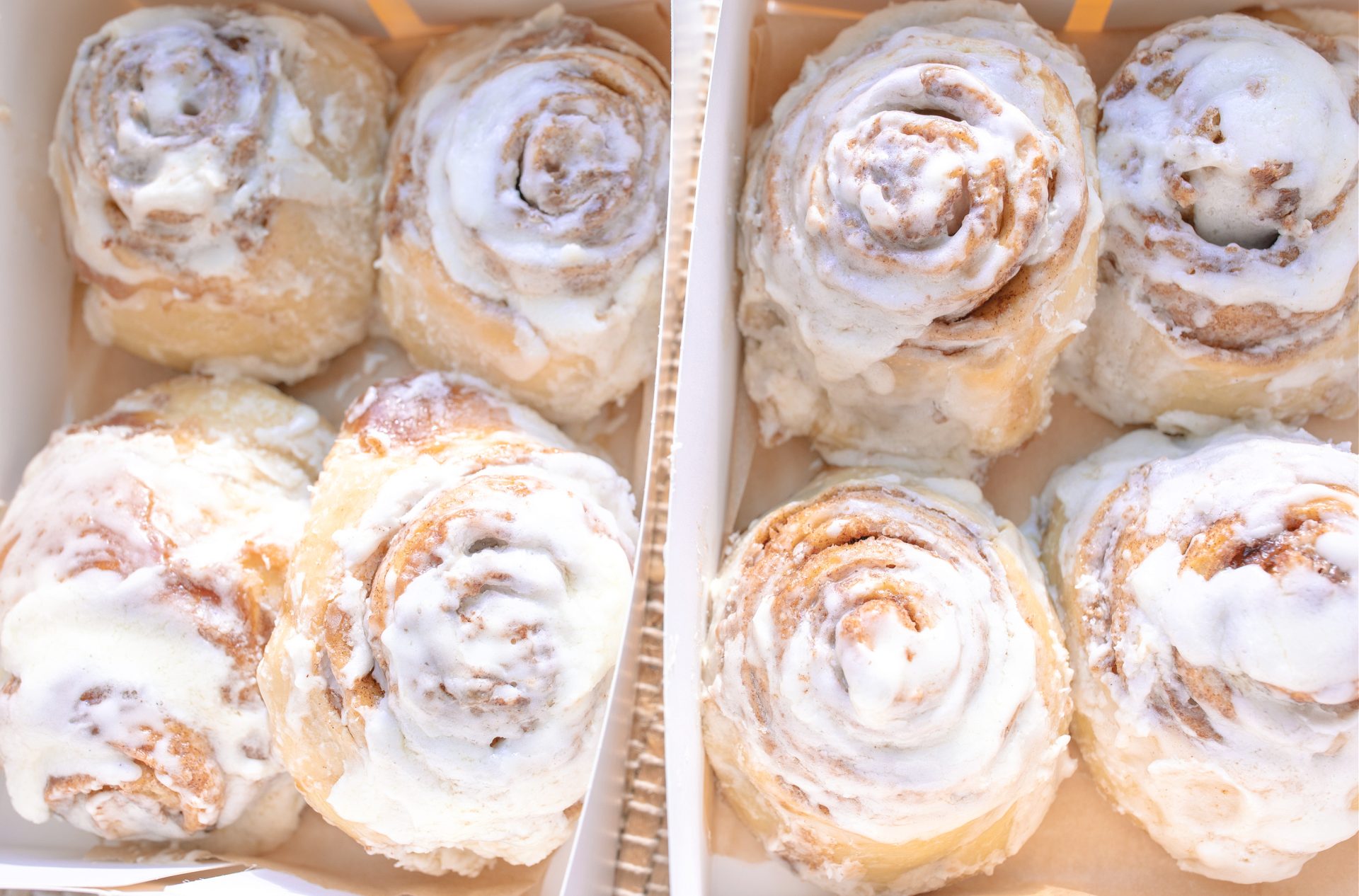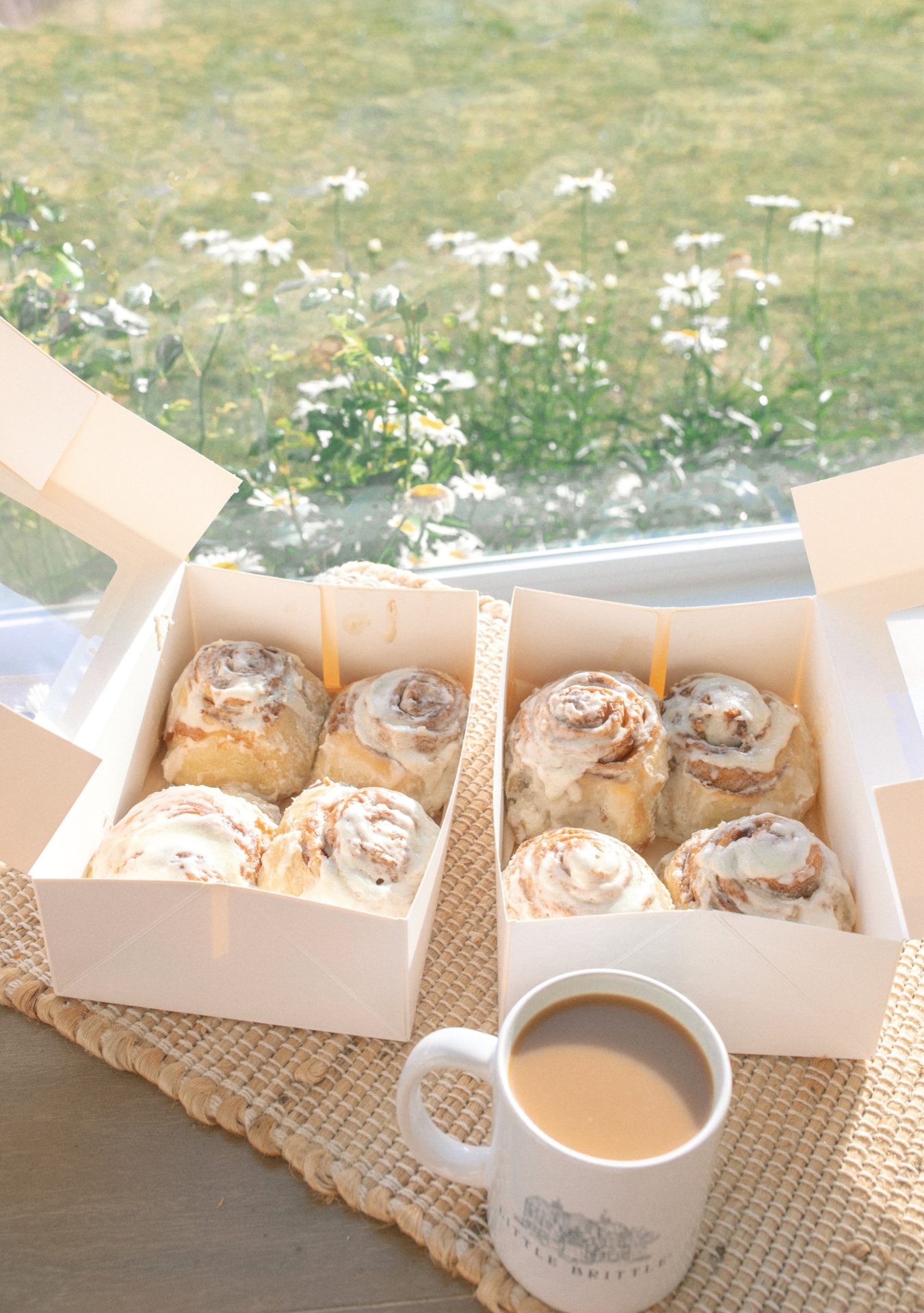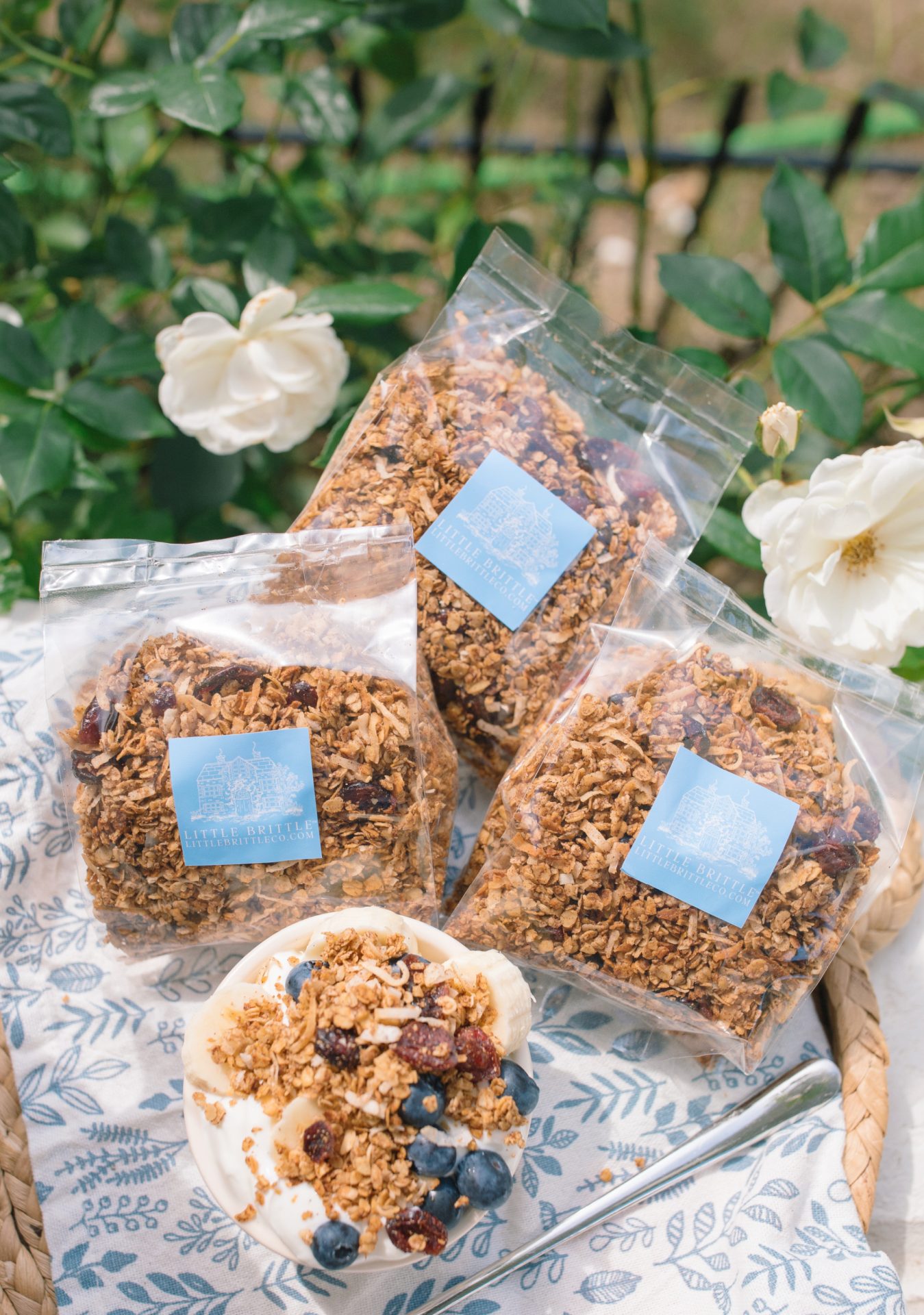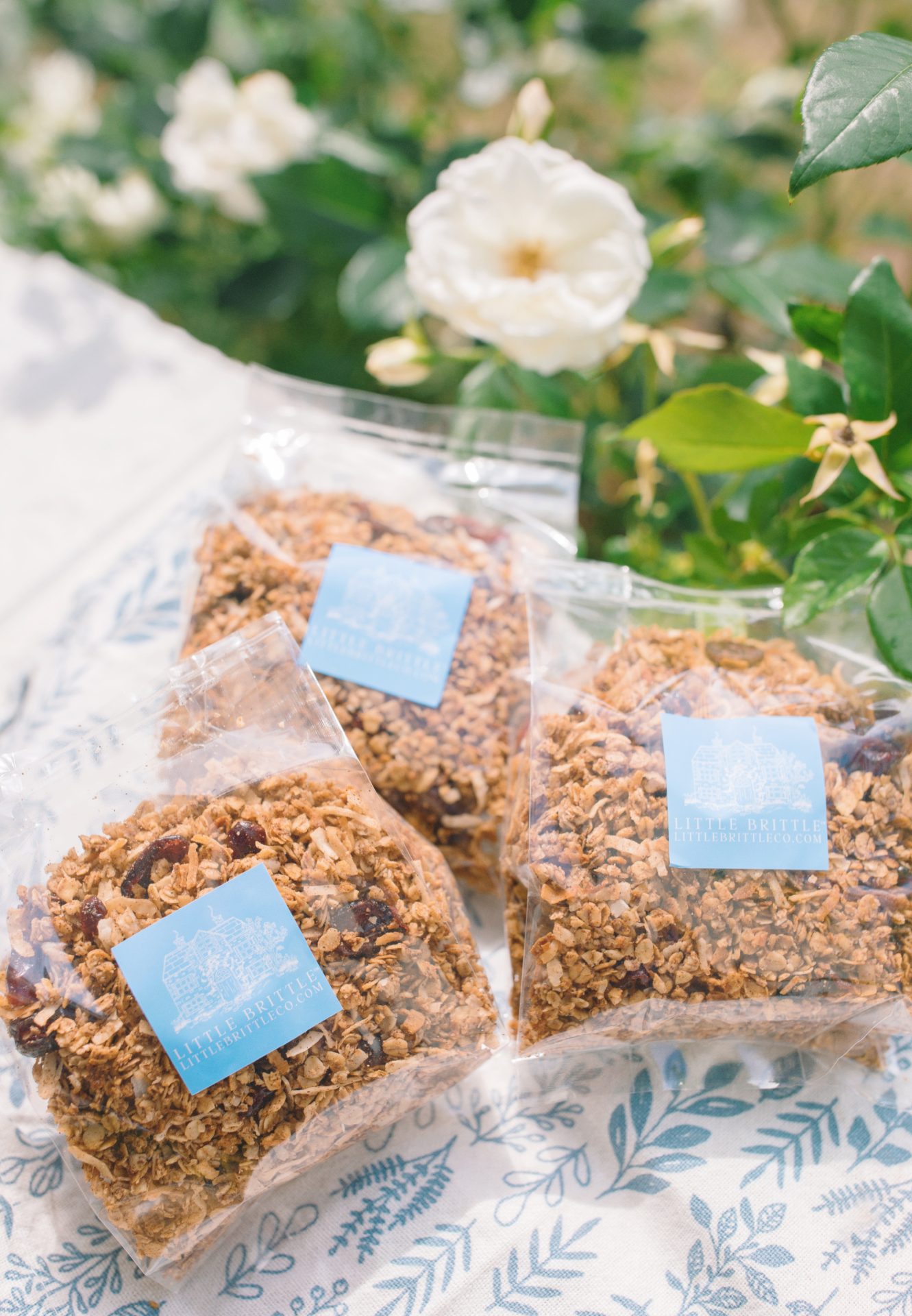 I hope you all browse the website, and let me know what you think! xo